Georgia
Cowling
DESTINATION SPECIALIST
 From an early age, Georgia always had an affinity for nature
and a deep love of animals great and small.
It was almost inevitable that these two interests would lead her to a love of travel, which in turn has led to the opportunity of working in tourism with a particular focus on conservation for the last 5 years. Georgia been fortunate to have travelled extensively through both Central & South America and in recent years visited the time-warp island nation of Cuba, seen the powerful Iguazu Falls and traversed the salt flats between Bolivia and Chile. 
Her travels have also taken her to Africa, and she has been lucky to explore this vast continent on multiple occasions, including climbing its highest peak, Mount Kilimanjaro in Tanzania. Over the years Georgia's experienced the majestic Victoria Falls (twice – in high and low water seasons), observed rhino in the Ngorongoro Crater, explored beautiful Botswana on a mobile safari and searched for leopard in South Africa's incredible MalaMala Game Reserve.
Georgia's recommendations
Africa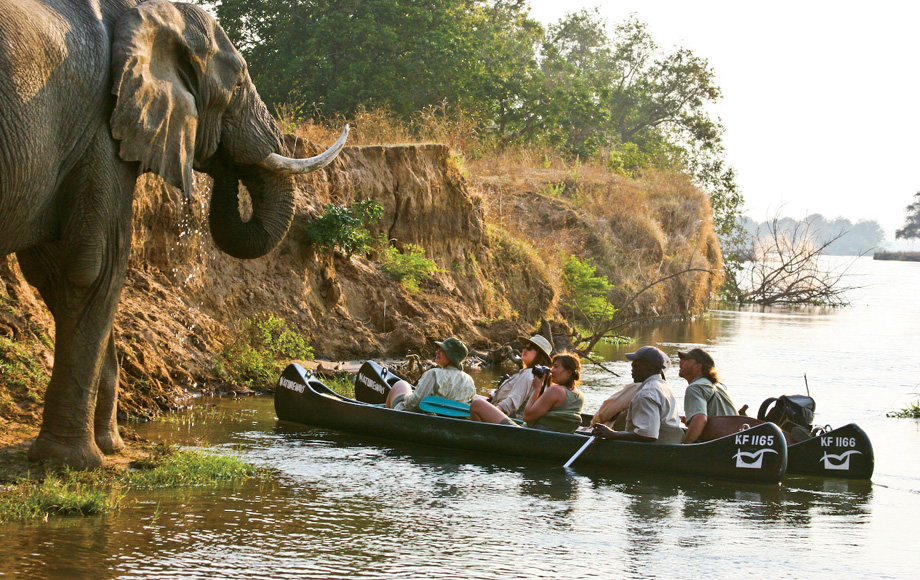 Mana Pools is a strong contender for top spot on my list of favourite destinations. Not only is it one of the most beautiful places I've ever been, but it offers the opportunity to view wildlife in a variety of ways. Gliding down the Zambezi River in a canoe is one of the highlights of my travels in Africa – not much compares to looking up at a meandering elephant as it walks along the riverbank beside you. The National Park is also famous for offering walking safaris, which allows you to experience the minutiae details of the wilderness. Of course, these experiences can't take place without some of the highest guiding standards and I can say with confidence that Zimbabwe is home to some of the best safari guides in Africa.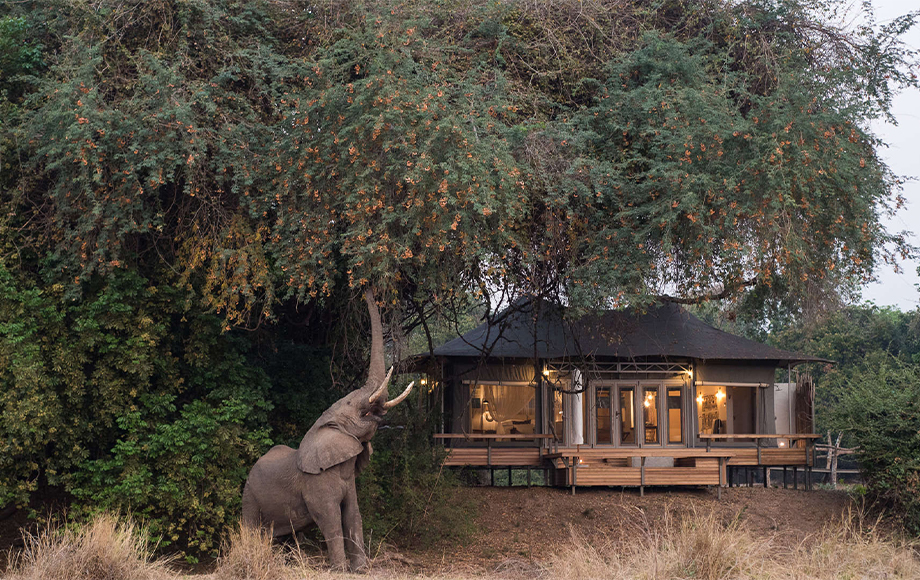 While in Mana Pools I had the privilege of staying in a beautiful camp called Chikwenya. Positioned only a stone's throw from the Zambezi River, the camp offers spectacular views across to the Zambezi escarpment. During our stay, it was not unusual to sit down for brunch or afternoon tea, while the local pack of wild dogs or a myriad of other species were active in front of the camp. Chikwenya is situated within a private reserve inside the national park, so the only other vehicles you will come across are those from the camp itself. This means that every time you go out for your activities, it feels like your own private slice of nature has been carved out just for you.
What's your most memorable travel experience?
It's tough to pick just one, but I think summiting Mount Kilimanjaro would have to be it. Climbing "Kili" was a physical and mental challenge, so the moment I reached the summit was intensely rewarding. The view from the top was spectacular too!
What is your best piece of travel advice?
It's a cliché, but ensure you take some time to be in (and appreciate) the moment. Personally, my favourite travel memories are not just about where I was or what I'd done, but about how the experience made me feel – that's what will stay with me once I return home.
What is one thing you always pack for a safari?
Binoculars – having a pair on hand will ensure you don't miss a thing! Every game drive I make sure that my binoculars are just as accessible as my camera.