Canada tours offer spectacular scenery, abundant wildlife,
handsome cities and a world of adventure.
Discover glaciers, forests and emerald lakes, go whale-watching by boat, kayak or canoe, see bears from a secluded lodge in the magnificent Great Bear Rainforest. Vancouver is the gateway to this vast country's west coast and from here you can embark on a scenic rail journey on the Rocky Mountaineer or on VIA Rail's flagship train The Canadian through the Rocky Mountains.
In Canada's east, you can visit the Niagara Falls, the historic cities of Ottawa and Quebec, or tour the spectacular scenery and culture of the Atlantic Maritimes. Central Manitoba offers polar bears encounters, either from a unique tundra buggy or while on a walking tour of Hudson Bay. If you're looking for amazing outdoor activities, head north into the unspoilt natural landscapes of Yukon.
Sample
Canada Itineraries
Our Canada tours include a range of hotels, wilderness lodges, rail tours, cruises and adventures which can be combined in an itinerary tailor made to suit your interests, style and budget. Choose from one of our featured itineraries or let us tailor make an itinerary to suit your interests, style and budget.
Experience the magic of Canada's Rocky Mountains in winter, travelling by rail and exploring the picturesque alpine towns of Banff, Jasper and Lake Louise on this enchanting Winter Wonderland tour.
Featured
Accommodation
Below are some of our other recommended Canadian wilderness lodge accommodation options, carefully selected for their superior location, incredible wildlife and wilderness experiences, service and level of comfort.
Family-run Farewell Harbour Lodge offers privileged access to the untouched temperate rainforests and rich marine life of the Broughton Archipelago.
Brochure Pages
To find out more about the type of Canada experience we can put together for you, please download pages below.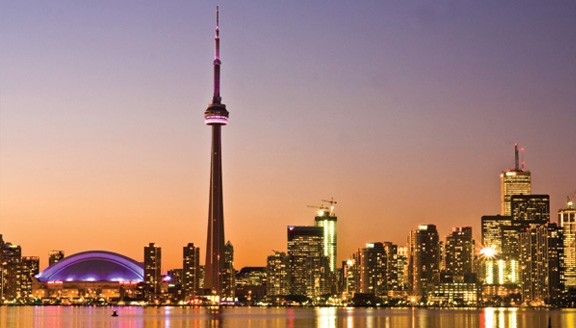 West Coast City Stays
Visit beautiful Vancouver, a lively metropolis set between sea and the Coast Mountains. Explore picturesque Victoria on Vancouver Island, take the Sea-to-Sky Highway to the premier resort town of Whistler or go to Calgary for the "Calgary Stampede", showcasing the very best in rodeo.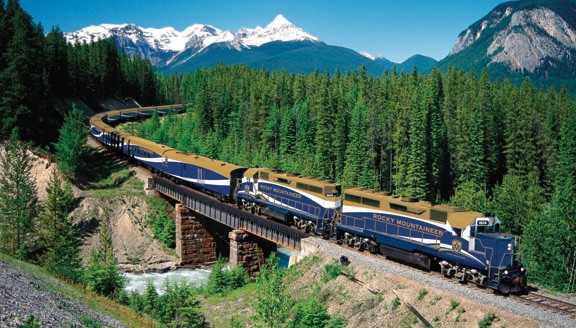 Rocky Mountaineer Train
Explore the magnificent scenery of British Columbia and Alberta on the famous Rocky Mountaineer. Be dazzled by snowy mountain peaks, glacial lakes, towering waterfalls and ancient forests from glass-dome coaches. Travel takes place in daylight to maximise views of the incredible surrounding landscapes.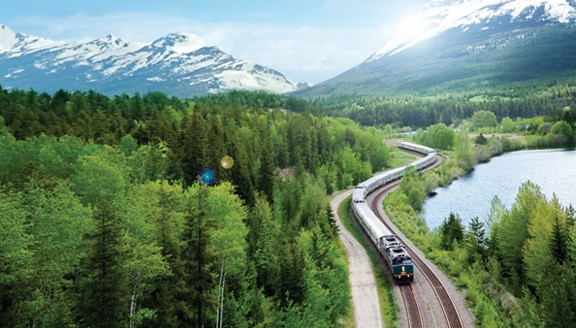 VIA Rail Journeys
Travel in comfort with VIA Rail on a scenic journey from Prince Rupert to Jasper in the Canadian Rockies. Or undertake an epic journey on their flagship art deco train "The Canadian" , which operates between Vancouver to Toronto, taking in the Rocky Mountain vistas as well as the wide prairies of Manitoba and Alberta en route.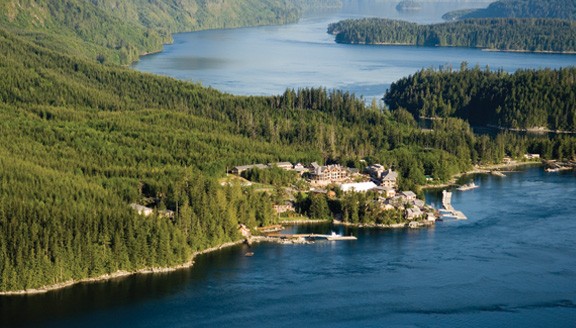 Wilderness Retreats
Enjoy guided eco-adventures and great accommodation at one of our wilderness lodges, such as the luxurious Relais & Chateaux Sonora Resort on the west coast or the secluded Tweedsmuir Park Lodge surrounded by mountains. For remote and pristine adventure consider Khutzeymateen Wilderness Lodge (Canada's only grizzly bear sanctuary) accessed by seaplane.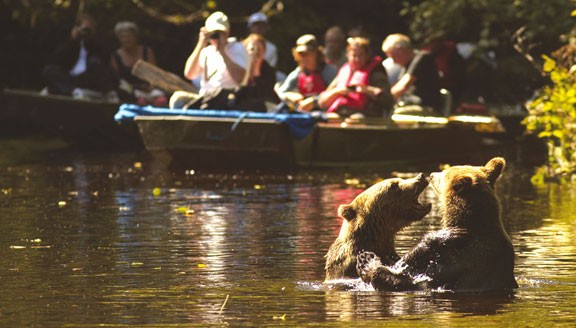 Knight Inlet Lodge
With spectacular wildlife viewing amongst stunning scenery, Knight Inlet Lodge has a reputation for being one of the best places to view grizzly bears in the wild. Depending on the season, bears may be observed by boat, from platforms set up on the shore by the spawning channel and amid the trees, or a combination of both.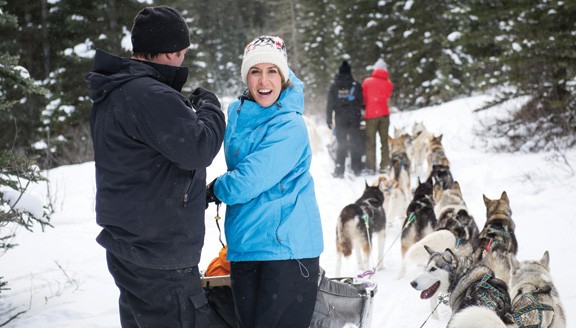 Winter Wonderland Tours
Experience the magic of the Rocky Mountains in winter, travelling by rail and coach from Vancouver to Calgary. Along the way, explore the charming alpine towns of Banff, Jasper and Lake Louise, ride the Banff Gondola and tour the spectacular Icefields Parkway. Relax by a crackling log fire in your cosy lodge or hotel each night.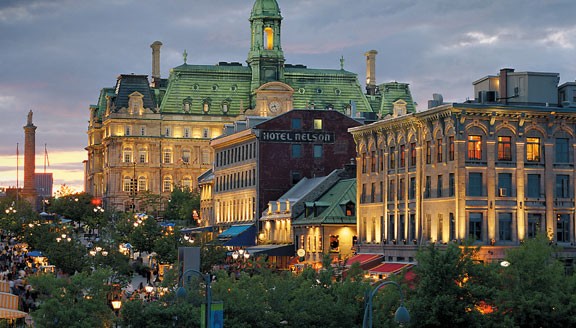 Montreal & Quebec City Stays
Canada's only predominantly French-speaking province of Quebec is home to two vibrant metropolises: Montreal and Quebec City. Elegant Montreal is a tantalising fusion of old-world European charm and contemporary Canadian culture, while historic Quebec City is home to an impressive citadel and a quaint old harbour.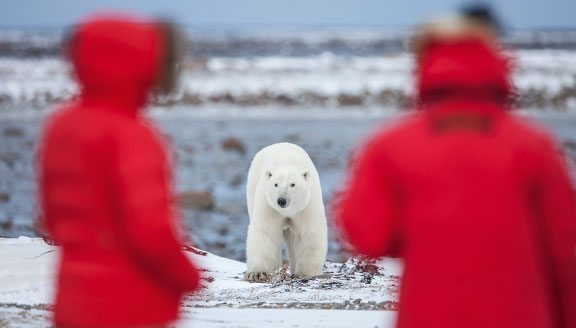 Arctic Land Based Expeditions
Journey onto and beyond the ice floe edge, to view the annual migration of thousands of rare bowhead whales, inquisitive walrus and playful seals. Immerse yourself in all aspects of the High Arctic from traditional Inuit culture to snowmobiling or hiking across wide open polar landscapes.
Canada Overview
Why visit Canada? Spanning the top of north America from the Pacific to the Atlantic, this huge country offers majestic scenery, unspoiled wilderness and incredible wildlife and adventure opportunities. At the same time Canada is a modern country with sophisticated cities, world class accommodation and excellent rail, road and air network.
When is the best time to visit Canada? From May to September is the best time for cruising and touring in Canada when the weather is at its finest. Temperatures and daylight hours vary depending on latitude, and the coast is more moderate than inland regions which have long hot summers and very cold winters.
Grizzly bear viewing is generally good from June until October and Polar Bear viewing around Churchill is possible from July to November. November to April is the time for winter wonderland experiences, skiing, dog sledding and the Northern Lights.
What can I combine Canada with? Alaskan holidays like Inside Passage cruising and wildlife viewing. Canada can also be combined with Arctic cruising and ice based adventures.
How do you get to Canada? Fly to Vancouver in British Columbia for west coast touring and cruising, or to Toronto, Ottawa, Montreal or Quebec City for eastern Canada.