Rocky Mountaineer
Luxury Train Journeys
Explore the magnificent scenery of British Columbia and Alberta aboard the famous Rocky Mountaineer train. Glide past snowy mountain peaks, shimmering glacial lakes, towering waterfalls and ancient forests, all without leaving the comfort of your carriage. Glass-dome coaches and travel during daylight hours only ensure that you'll never miss a minute of western Canada's awe-inspiring scenery.
There are two enticing service options to choose from on the Rocky Mountaineer: Gold Leaf and Silver Leaf. Passengers who opt for the luxurious Gold Leaf Service ride in a bi-level glass-dome coach and savour meals in an exclusive dining room. Silver Leaf Service guests enjoy the journey on board a single-level dome coach with gourmet meals plated at your seat.
Regardless of which class of service you choose, expect unparalleled views, charming hosts and mouthwatering cuisine, served with premium British Columbian Wines. Other little things include reclining seats, extended leg room, temperature control, complimentary snacks and beverages throughout your trip.
Rocky Mountaineer
Rediscovering the Magic of Rail Travel
In a world of high-speed, no-frills travel, rail journeys might seem a little old-fashioned. But let us assure you that the wonder you experience while moving at "picture perfect" speed through the jaw-dropping mountain scenery of western Canada is timeless. Also, there's a lot to be said about hosts who happily go the extra mile to make sure you want for nothing in your seat. Throughout your journey, the same, smiling staff will top up your glass and share heartwarming tales as well as fascinating snippets of history, as you pass through goldfields, alpine hamlets and old-growth forests traversed by fortune-hunters, miners and all manner of intriguing characters.
Feel the Fresh Air on Your Face
Marvelling at snow-capped peaks and towering evergreens through crystal-clear glass is one thing. What about being able to feel the crisp mountain air on your skin, as you pass by a grizzly bear and her cub? GoldLeaf Service passengers have exclusive access to a large, open-air vestibule where they can enjoy the sunshine, whilst SilverLeaf Service passengers can enjoy a refreshing, cool breeze in outdoor areas located in between coaches.
Enjoy a Canadian Culinary Adventure
The glorious meals served on board reflect the country's rich cultural diversity as well as its natural bounty. Crafted by award-winning chefs, menus showcase the finest local ingredients from Fraser Valley eggs and Montreal-style beef to sweet summer berries, salmon and sticky maple syrup. Feast on regional specialties with a choice of first-class BC wines – just make sure you leave room for dessert!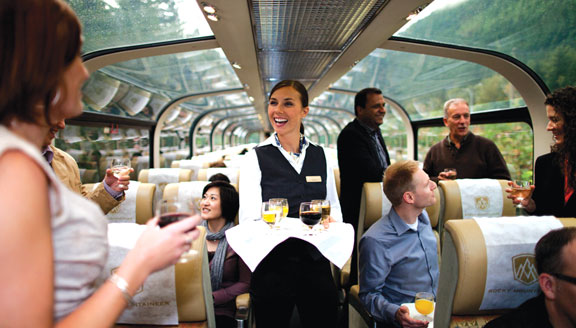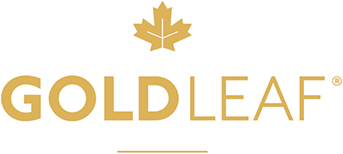 The ultimate choice for passengers, Rocky Mountaineer's acclaimed GoldLeaf Service is designed to downright spoil you. Here are just some of the things you'll enjoy:
Glass-dome windows with unparalleled panoramic views from your seat in the upper-level of the bi-level coach
Hot gourmet à la carte breakfasts and lunches, served in the lower-level dining room
An exclusive outdoor vestibule
Complimentary beverages (alcoholic and non-alcoholic) and snacks served throughout your journey
Captivating stories and historical trivia told by your Rocky Mountaineer Hosts
Baggage delivery to your hotel in Quesnel, Kamloops or Whistler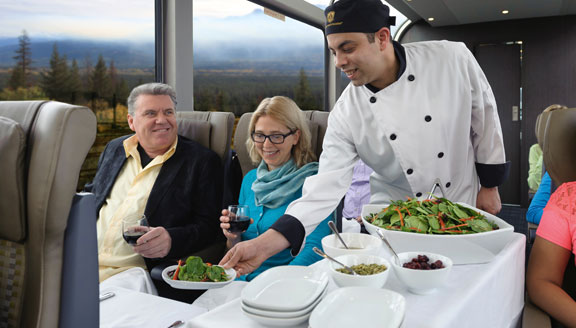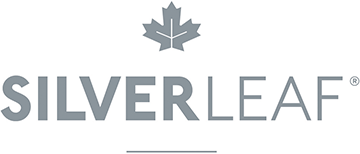 The excellent SilverLeaf Service offers a high level of comfort as well as the impeccable service that defines the Rocky Mountaineer. These are the key features of travelling in this class:
A single-level dome coach with panoramic views through oversized windows
Hot gourmet breakfasts and lunches served at your seat
Complimentary beverages (alcoholic and non-alcoholic) and snacks served throughout your journey
Captivating stories and historical trivia told by your Rocky Mountaineer Hosts
Baggage delivery to your hotel in Quesnel, Kamloops or Whistler
Featured
Rail Journeys
Discover the captivating natural beauty of the Canadian Rockies on this world-renowned luxury train. Featured here are just some of the most popular itineraries offered, taking in highlights such as the dramatic Fraser Canyon, the treacherous Hell's Gate rapids and the sprawling, unspoilt glaciers, hot springs and lakes of Jasper National Park. For their full range of programs, please contact us.
Rainforest To Gold Rush
Savour some of the most amazing scenery found on any rail route on the planet, from untouched coastal rainforests to the majestic Canadian Rockies and incomparable Jasper National Park. This 3 day program whisks you from cosmopolitan Vancouver to the charming township of Jasper (or vice-versa).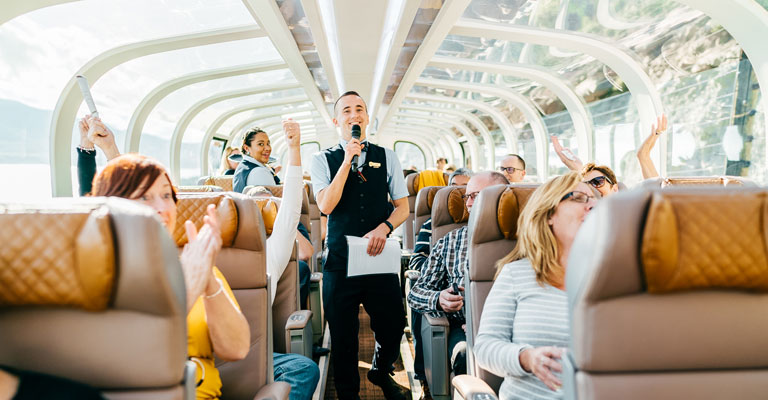 Two-Day Rockies
Take in a multitude of attractions from the rushing waters of Hell's Gate in the Fraser Canyon to the steep slopes framing the Thompson River. You have two choices on this itinerary: to traverse spine-tingling scenery of the Rockies to Banff via enchanting Lake Louise, or to take in jaw-dropping landscapes to Jasper.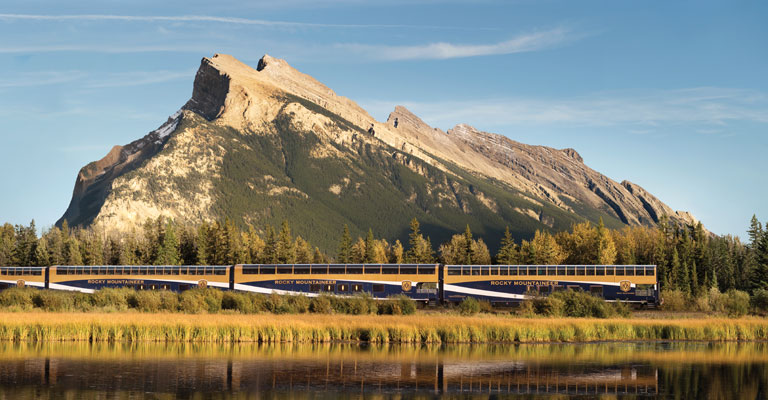 Journey Through The Clouds Explorer
Be awed by the beauty of the Canadian Rockies on this extended exploration of Canada's Rocky Mountains. This 8 day/7 night itinerary whisks you from Vancouver to Calgary, taking in highlights such as the ethereal Lake Louise, the impressive Athabasca Glacier, stunning Yoho National Park and the beautiful hamlet of Banff.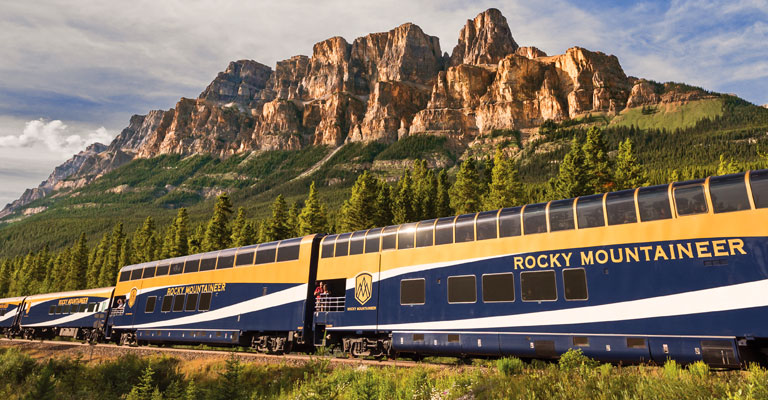 Grand Rail Circle
Starting in Vancouver, this epic 13 day/12 night exploration includes the many spectacular landmarks of Banff, Lake Louise, Jasper, Quesnel and Whistler including the Columbia Icefield, Yoho Park, glaciers, waterfalls and canyons before returning to Vancouver via the scenic Sea to Sky Corridor.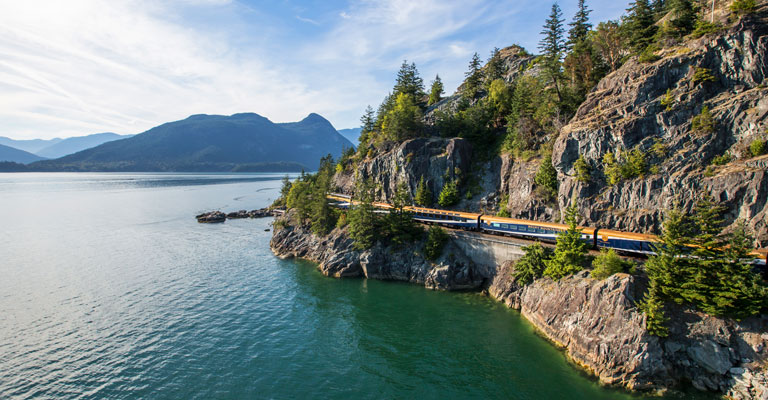 Journey Through The Clouds At Leisure
This trip combines rail adventure with plenty of free time to relax and explore the Canadian Rockies on your own. Departing from Vancouver, you'll have 10 days to take in sights such as Lake Louise, Yoho National Park, Banff and Calgary, either as part of an included guided tour or entirely at leisure.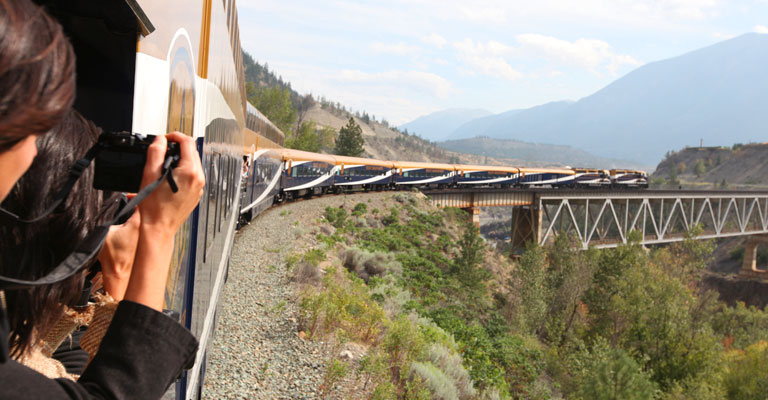 Rainforest To Gold Rush Explorer
Feast on scenic wonders as you make tracks through the extraordinary Rockies. Beginning in Vancouver, this 9 day journey to Calgary combines 3 days aboard the Rocky Mountaineer train with touring by motorcoach, helicopter flightseeing, a ride on the Banff Gondola and more. Trip also operates in reverse.
Canada Overview
Why visit Canada? Spanning the top of north America from the Pacific to the Atlantic, this huge country offers majestic scenery, unspoiled wilderness and incredible wildlife and adventure opportunities. At the same time Canada is a modern country with sophisticated cities, world class accommodation and excellent rail, road and air network.
When is the best time to visit Canada? From May to September is the best time for cruising and touring in Canada when the weather is at its finest. Temperatures and daylight hours vary depending on latitude, and the coast is more moderate than inland regions which have long hot summers and very cold winters.
Grizzly bear viewing is generally good from June until October and Polar Bear viewing around Churchill is possible from July to November. November to April is the time for winter wonderland experiences, skiing, dog sledding and the Northern Lights.
What can I combine Canada with? Alaskan holidays like Inside Passage cruising and wildlife viewing. Canada can also be combined with Arctic cruising and ice based adventures.
How do you get to Canada? Fly to Vancouver in British Columbia for west coast touring and cruising, or to Toronto, Ottawa, Montreal or Quebec City for eastern Canada.