Discover the picturesque beauty of the French countryside in serenity and style
There is no better way to explore the romance of France than by floating slowly down a river on a luxury barge. Natural Focus offers a selection of 7 luxurious barges perfect for relaxing on board in style as you gently glide along the waterways. Each of the barges offers unique accommodation, yet share the common traits including elegance, stylish decor and first-class service, with every comfort taken care of. Spacious cabins with ensuite bathrooms offer guests a private place to relax onboard, whilst some of the barges have other amenities such as heated pools or even a grand piano.
Each day you can relax on deck and dine on sensational cuisine, before stopping every now and again to discover the surrounding countryside on a selection of curated excursions. Customised itineraries offer a wide range of activities from vineyard tours and go-karting to hot air ballooning and horse-riding.
The 7 barges are each different in their size and design and can accommodate between 4 and 12 passengers – some are only available on a private charter basis.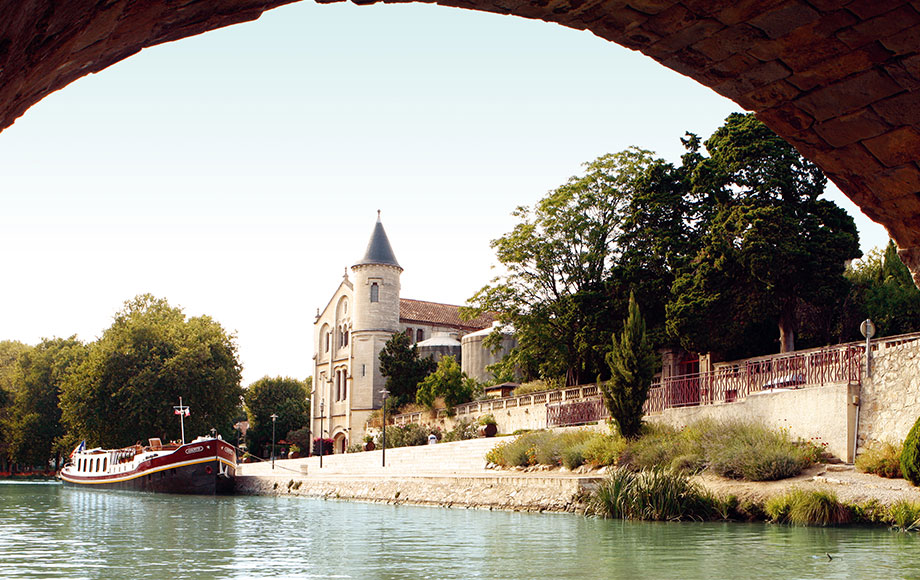 Private Charters
Sharing adventures with family and friends is one of life's greatest pleasures – and we know it makes travel experiences that much more meaningful. Aside from creating lifelong experiences and memories, travelling with friends and family privately allows for greater freedom of movement and peace of mind. Natural Focus offers a wide selection of fabulous cruises through France that can be booked on a private basis – with small vessels that take up to just 8 passengers.
These boutique river cruises travel slowly through the picturesque countryside of Burgundy, or along the famed Canal Du Midi? You will be stopping at fascinating historical landmarks or age-old medieval towns, tasting world-renowned wines, enjoying curated daily excursions or simply relaxing on deck and watching the world pass by.
Gourmet Dining
As soon as you step foot onboard your barge, your week-long culinary adventure begins with a champagne reception. Each delightful feast and candlelit dinner is prepared by highly-trained onboard chefs, using only the freshest, artisanal fare sourced from local markets en route. Dine alfresco (if the weather permits) enjoying continental breakfasts, refreshing lunches and candlelit dinners either on your own or shared with other guests on board.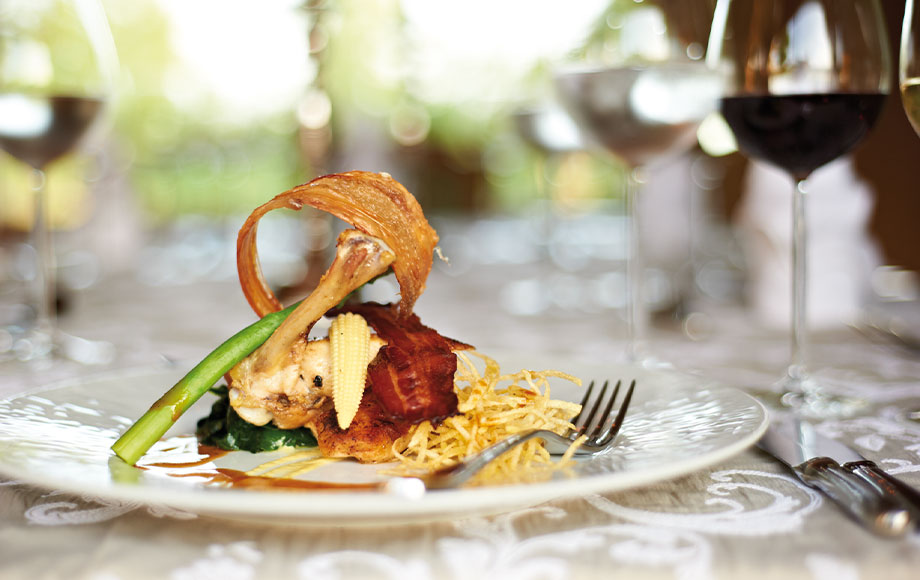 Avignon to Tain L'Hermitage
7 days/6 nights
France is home to so many beautiful regions that really need to be experienced in detail over several days. This itinerary explores the beauty of Southern France and the Provence-Alpes-Côte d'Azur, cruising through the region's heart along the River Rhône. Discover small river towns, romantic Chateaux's, and sample fine wine at world class vineyards.
---
Day 1
Avignon
Today board your luxurious barge in Avignon and enjoy a champagne reception as you meet your fellow travellers and friendly, experienced staff.
Relax onboard this afternoon as the barge slowly sails along the River to this evenings mooring location in rural Aramon. This evening your onboard chef serves you an exquisite dinner of classic French cuisine.
Day 2
Arles
Breakfast is followed by a tour of Arles this morning, famous for its Roman ruins, Van Gough also stayed here from 1888 to 1889.
On your return to the barge, set sail for Avignon as you enjoy a sumptuous lunch. Relax and board and watch the scenery pass by – including the famous Pont Saint-Bénezet. On arrival in Avignon, the vessel will moor opposite the city gates, and you will visit the spectacular Roman Pont du Gard aqueduct.
Return to the barge and enjoy drinks onboard before another splendid dinner.
Day 3
Avignon
Today is dedicated to exploring Avignon – home to the Popes of Avignon in the 1300s – and its beautiful surrounds. Enjoy a guided walked around the city and the Palace of the Popes. You will also have some time to visit the shops or relax at a French café, exploring at your leisure before returning to the barge for lunch.
In the afternoon visit the world famous Châteauneuf-du-Pape vineyard and enjoy a wine tasting before once more returning to the vessel and continuing to Roquemaure.
Day 4
Nyons
Awaken this morning to breakfast and stunning views of Southern France as the barge winds its way towards Viviers. A highlight this morning is passing through the Bollène lock, with its dramatic 23-metre drop. Following lunch, on arrival in Viviers take a leisurely, guided walk around this fascinating medieval town.
This afternoon step ashore at Nyons, a typical Provençal village. You will also get to visit a lavender distillery.
Day 5
Grignan
After breakfast, discover the picturesque village of Grignan, famed for its medieval Château. Following your visit, continue to a truffle farm to learn about – and taste – this world-renowned delicacy. Enjoy lunch at a local restaurant before returning to the barge. Relax onboard before enjoying a beautiful dinner prepared by your onboard chefs.
Day 6
La Voulte
Today, explore a colourful market in La Voulte with your chef. Pick out your own ingredients for lunch which will be prepared for you back onboard.
Sit back and relax onboard as the barge continues along the river cruising past the vineyards of the Côtes du Rhône to Tain or Tournon. Visit the winery at Chez Ferraton and enjoying a wine tasting and tour.
Back on the barge, mingle with your fellow travellers over a farewell feast toasting your final night onboard.
Day 7
Tain L'Hermitage, Tour ends
After breakfast the crew bid you a fond farewell as you disembark for your onward travel arrangements.
---
B = Breakfast  |  L = Lunch  |  D = Dinner