Explore the historical, cultural and natural treasures of timeless Sri Lanka.
This enchanting island is renowned for its rich heritage, ancient temples, historic fortresses, beautiful coastline and national parks rich in wildlife.
Discover archaeological sites spanning some 2,500 years of history on one of our Sri Lanka tours. Sri Lanka has 7 World Heritage Sites, mainly within the famous 'Cultural Triangle', which protect some of the world's best preserved collections of Buddhist art and architecture. From the sacred city of Anuradhapura and cave temples of Dambulla, to the magnificent temples and palaces of the royal city of Kandy, Sri Lanka is a truly breathtaking cultural destination.
Unbeknownst to many, the island also has a wealth of fauna and flora, with a number of fantastic national parks including Minneriya, Gal Oya and the very popular Yala, where Asian elephant, leopard and abundant birdlife can be seen.
Best things to do in Sri Lanka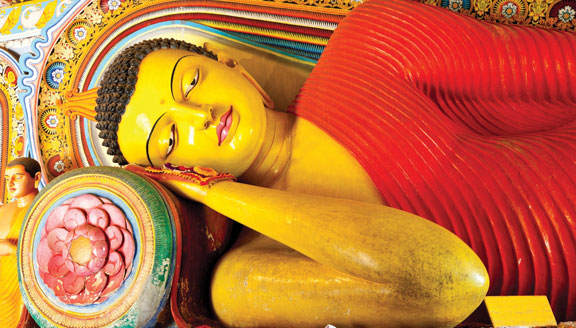 The Cultural Triangle
Rajata, or the 'Cultural Triangle" is the region at the heart of Sri Lanka's golden age of civilization.
Regal Kandy
Another of the royal capitals in the "Cultural Triangle", Kandy is a romantic city set on a lake and surrounded by hills.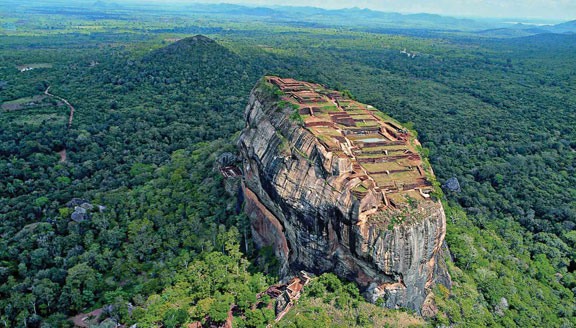 The Rock Fortress of Sigiriya
Meaning "Lion Rock", ancient Sigiriya is one of the most remarkable historical sites in Asia.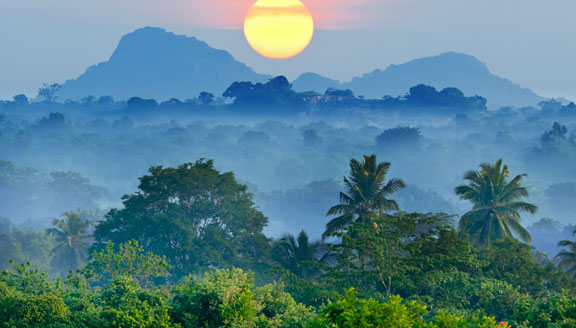 Nuwara Eliya Hill Station, Horton Plains and World's End
Travel from Kandy into the cool misty hills and lush tea plantations of Nuwara Eliya.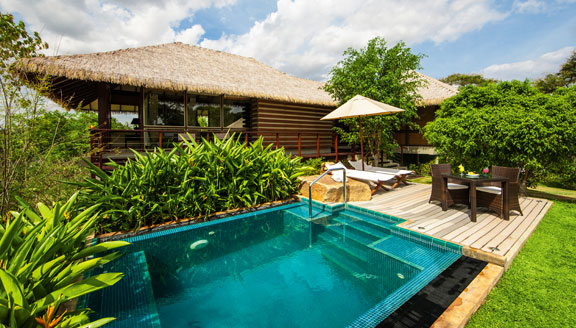 Sri Lanka Secret Hideaways
For those in the know, Sri Lanka boasts some of the world's best boutique accommodation.
Sample
Itineraries
The following tours are private, independent and can be easily customised to suit your personal travelling requirements. Please contact us to begin designing your personalised Sri Lanka experience.
Discover the many attractions of Sri Lanka while enjoying world-class luxury, superb service and mouth-watering cuisine on this sensational circuit.
Explore the treasures of Sri Lanka including the cave temples of Dambulla, the royal city of Kandy and the picturesque hill station of Nuwara Eliya.
Sri Lanka is renowned for its culture and history; however it is also rich in natural wonders with elephant, leopard and abundant birdlife to see.
Featured
Accommodation
Below are a selection of our preferred hotels in Sri Lanka. Please contact us to tailor accommodation options to suit the style of your trip and your budget.
The Relais & Chateaux Cape Weligama sets the standard for luxury accommodation on Sri Lanka's captivating south coast.
The Relais & Chateaux Ceylon Tea Trails sets the gold standard for colonial-style luxury in the cool, misty Sri Lankan highlands.
Between sand dunes and jungle by the ocean's edge, Chena Huts is a perfect base from which to explore Sri Lanka's Yala National Park.
Secluded Gal Oya Lodge offers access to one of Sri Lanka's least visited wildernesses, where swimming elephants are sometimes seen on boat safaris.
Guests at the exclusive Jetwing Vil Uyana may be treated to views of iconic rock fortress of Sigiriya on a clear day.
Jungle Beach is a secluded beach resort in Trincomalee on Sri Lanka's unspoilt northeastern coast with the feel of a luxurious tree house.
Idyllic Kahanda Kanda is an ideal base for exploring Sri Lanka's southern beaches and the UNESCO World Heritage Site of Galle Fort.
The Mandira Bungalows in Hatton offer incredible luxury and time-worn traditions amid the temperate central highlands of Sri Lanka.
Paradise Road The Tintagel Colombo occupies a stunning heritage building that once housed prominent Sri Lankan political leaders.
Our
Brochure Pages
Select the 'Download Brochure Pages' tabs to view and download product pages from our India brochure.
Sri Lanka Overview
Why Sri Lanka: This remarkable island off the south eastern coast of India might be small but it is jam packed with spectacular landscapes, a rich cultural heritage and ancient historical sites including 7 World Heritage Sites! Sri Lanka is also still relatively unspoilt by tourism, although there are many unique and wonderful hotels throughout the country.
When to Go: Dec – Mar is considered the best time to visit, being the driest season on the west and south coasts, in the 'Cultural Triangle' and up in hill country. The east coast is best from May – Sep when many of the beaches along the west and south coasts are experiencing the monsoon. During the monsoon, it is possible to travel as the rain is not constant – you'll also enjoy lower prices and less crowds. The temperatures are high throughout the year, averaging around 27°C.
Combine With: Neighbouring India, Bhutan or Nepal.
Getting There: Fly into the international airport north of Colombo, the capital.