Jess
Hamilton
DESTINATION SPECIALIST
Following extensive travels throughout Europe and the United States, Jess began working in the travel industry in 2015.
Since then her travels have taken her to India, where she saw the magnificent Taj Mahal, marvelled at the impressive hilltop Amber Fort in Jaipur and enjoyed a brilliant guided tour of Old Delhi. The highlight though was seeing tigers on safari in Bandhavgarh National Park – a fully grown male Bengal tiger came within a few meters of her car, a memory that will stay with her forever. Jess has also explored idyllic Sri Lanka, visiting many of the country's best sites including the fascinating Dambulla Caves and climbing the famous Sigiriya Rock. She also visited a working tea factory, lazed on the sunny beaches of Trincomalee and Bentota, wandered around historic Galle Fort and even saw a blue whale off the coast of Mirissa.
In 2019, Jess experienced the wonders of Kenya for the first time. She loved watching enthusiastic elephant calves playing in the stunning Samburu Game Reserve and was blown away by an early morning balloon safari across the plains of the Masai Mara National Reserve. Her favourite wildlife sighting however was on a morning drive in Samburu where she witnessed a beautiful lone lioness on the hunt in the gorgeous early morning light. Jess cannot wait to visit Africa again, with a trek to see the mountain gorillas and witness the incredible Victoria Falls high on her bucket list.
Jess's recommendations
Asia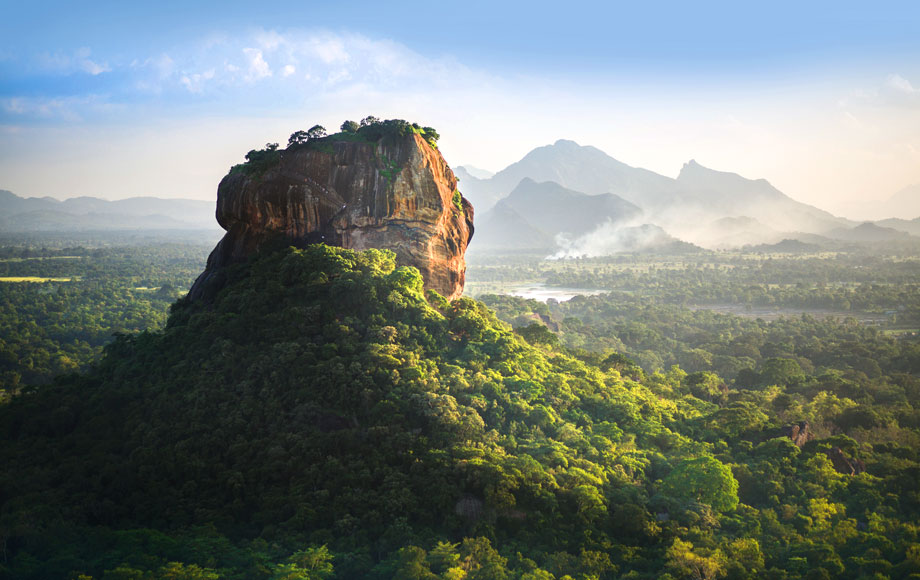 Given its relatively small size (similar to Tasmania), Sri Lanka is a wonderfully diverse country, filled with beautiful beaches, historic sights and incredible wildlife. There is something for everyone and you can fit plenty of sights into a two or three week itinerary. No trip to Sri Lanka is complete without touring the fascinating Dambulla Caves, marvelling at (and climbing) Sigiriya Rock or visiting the Temple of the Tooth in Kandy. A safari in one of the several national parks – such as Yala or Horton Plains – is another top experience. Located in the south-eastern corner of Sri Lanka, Yala National Park (the island's most famous park) is home to Sri Lankan elephant, water buffalo, crocodile, civets and Sri Lankan leopard. A stay at a restored tea planter residence in Hatton or Nuwara Eliya is also a must do. To cap off an unforgettable visit, there is nothing better than a relaxing beach stay – beautiful Cape Weligama is a top choice.
A stay at Ceylon Tea Trails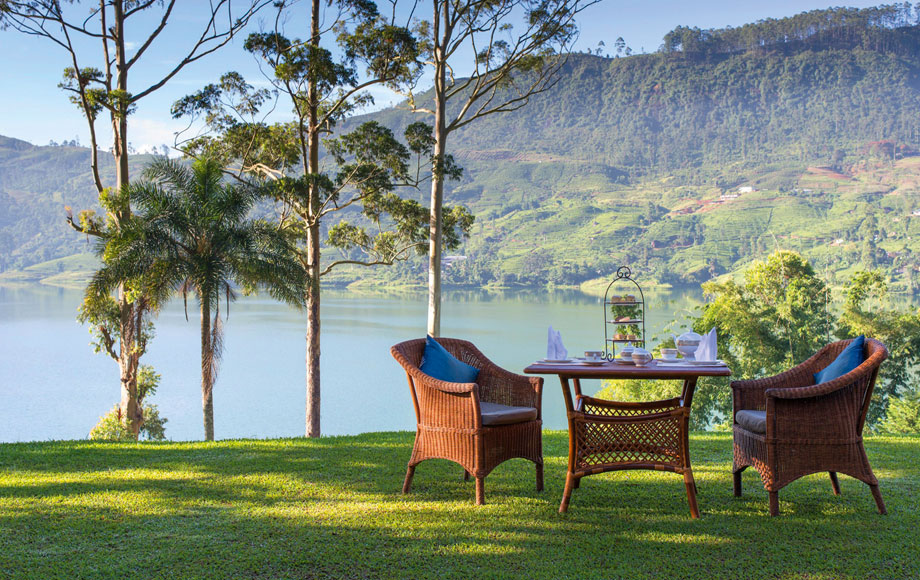 The idyllic town of Hatton in the heart of Sri Lanka's tea industry is home to the beautiful Ceylon Tea Trails. This exquisite Relais & Chateau property is set amongst green rolling hills and consists of just 27 rooms and suites set within five restored historic tea planter bungalows. Each of these bungalows is unique in appearance and spread out over the countryside; consisting of just five or six rooms with their own chef, butler and staff. The colonial style accommodation, spectacular scenery, fantastic service, exceptional food (and of course the tea) all combine to make for a truly wonderful and relaxing stay. Guests can enjoy trekking or biking amongst stunning mountains, lakes and waterfalls, as well as touring tea plantations, lounging by the pool or lawn or indulging in spa treatments. A stay at Tea Trails will be the highlight of any Sri Lankan itinerary. To complement this I highly recommend combining it with a visit to their sister properties – the incredible Wild Coast Tented Camp in Yala National Park for a safari experience or beautiful Cape Weligama for a beach stay.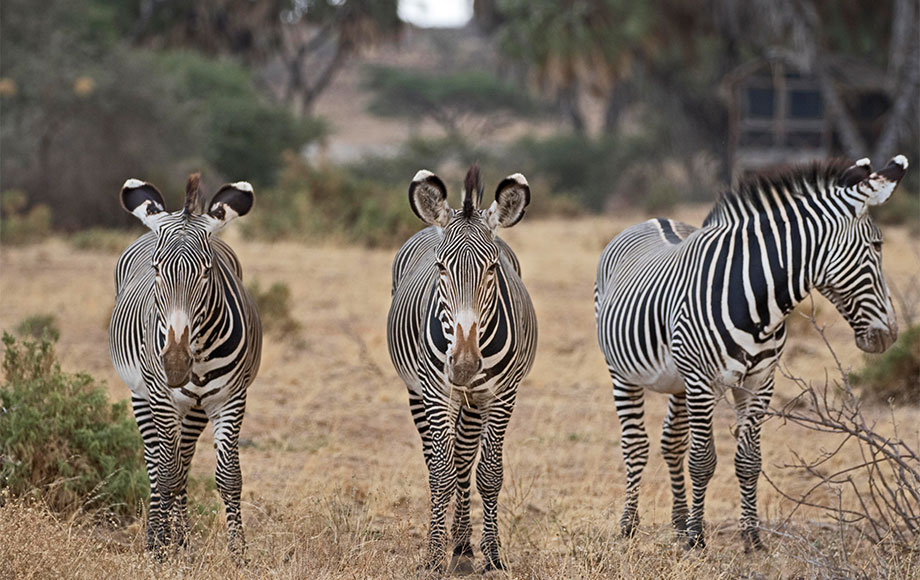 Kenya is a must visit destination for any safari and animal lover. From the semi-arid Samburu Game Reserve – home to a number of rare desert-adapted species of wildlife – and the scenically stunning Rift Valley lakes, to the world-renowned Masai Mara National Reserve, the game viewing across the country is sensational and diverse. July to October are, rightly, very popular times to visit Kenya to see the phenomenal wildebeest migration, however it is still a year round destination with the Masai Mara in particular being fantastic for wildlife at any given time. A must-do experience is an early morning hot air balloon ride over the vast plains of the Masai Mara, whilst you can't go past sundowners on the banks of the Mara River.
A stay at Elephant Bedroom Camp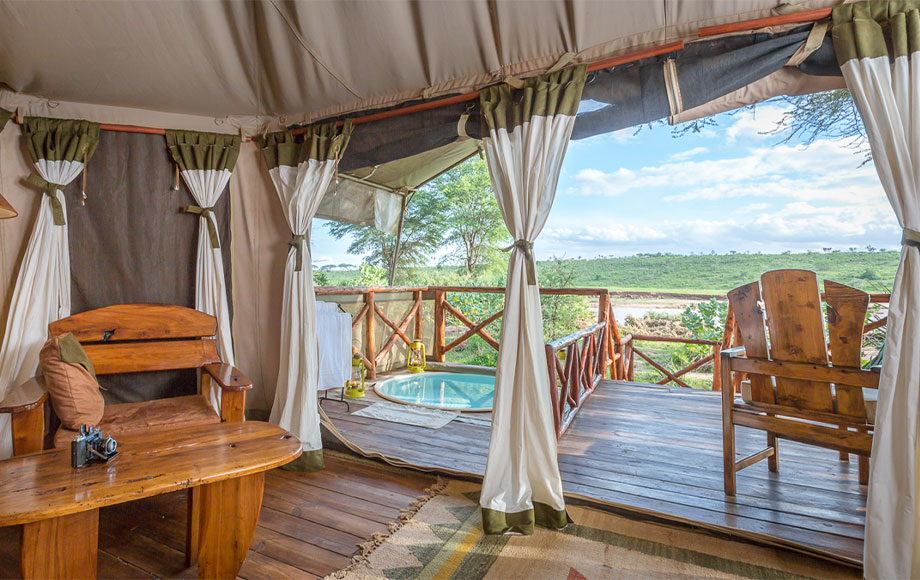 Located in the stunning Samburu National Reserve (approx 350km north of Nairobi), beautiful Elephant Bedroom consists of just 14 extremely spacious tented rooms. Each room has its own private deck and plunge pool overlooking the Ewaso Ngiro River. Guests can relax on their own balcony or from the communal deck and watch all manner of animals wander down to the river. The reserve is home to plentiful predators including lion, leopard, cheetah and an abundance of birdlife. Rare species including Grevy's zebra, gerenuk (also known as the giraffe gazelle), Somali ostrich and the reticulated giraffe are other key wildlife sightings. Elephants are also in abundance and it is quite common for elephants to walk right in front of the camp when guests are having their breakfast or lunch.
What is you most memorable travel experience?
Visiting the Sheldrick Elephant Orphanage in Nairobi, Kenya springs to mind straight away. The incredible work they do, raising rescued or orphaned baby elephants and re-introducing them back into the wild several years later is amazing to see. The orphanage is home to around 20 baby elephants at a time; with a mix of new arrivals who are often still settling in and a few older, more confident "teenagers". The one-hour that guests can spend here wandering around, talking to the keepers and watching the elephants have their milk bottles is a very educational and heart-warming experience. There's nothing cuter than a baby elephant!
What is your best piece of travel advice?
I think being aware of a country's history and social customs is important before visiting any country. I always try and read some history on the country or countries I visit, even if I'm just going to relax on a beach or see some of the wildlife. I've found being open to learning as much as you can about the culture makes a big difference in your experience of that country.
Where would you like to travel next?
I would love to travel to Bhutan next. It is such a unique, calm and spiritual country, not to mention stunningly beautiful. To immerse myself in one of their many delightful festivals or stay at a gorgeous mountain lodge where I could switch off from the world and enjoy the peace, tranquillity and fresh air would be amazing. There are also some fantastic hikes and longer treks through the mountains for those a bit more adventurous.