Taleen has been in the travel industry all her
working life, and is one of our most senior Destination Specialists.
Her humble beginnings started with Ansett Australia in the mid 1970's, before moving into various retail travel agency roles, including managing a 7 person office for 3 years.
In 1993 Taleen changed direction, joining African Wildlife Safaris. She first visited Africa on an overland in 1981, travelling from Tanzania through Kenya and Sudan into Egypt, cruising the length of Lake Nasser to Aswan and finally, Cairo. After this trip, she was hooked – falling in love with the continent and needed to see more. In the late 1980's two renowned movies aired that prompted Taleen to once again return to the continent: Out of Africa and Gorillas in the Mist. She returned in 1989 for the first of three gorilla encounters, whilst also visiting  Zimbabwe, where she felt at home and loved the Zimbabwean people. That trip would have a profound impact on Taleen's life. When she returned to Australia and saw an advert for an African consultant with AWS – she jumped at it.
When AWS developed Natural Focus in 2001, Taleen was keen to expand her product expertise and has since become a guru in Latin America; fascinated by the histories, both indigenous (Quechua, Maya, Aztec and more) and colonial (Spanish), along with the natural wonders of The Amazon, The Pantanal, Patagonia and the Bolivian altiplano. 
Taleen is one of our most senior Destination Specialists, she counts hiking Peru's Inca Trail and Chile's W Trek in the breathtaking Torres Del Paine National Park as two major highlights. Visiting the Mountain Gorillas (on three occasions!) and seeing 2 male lions on foot chasing zebras in Zambia's South Luangwa NP are some of her cherished memories.    
Taleen's recommendations
Africa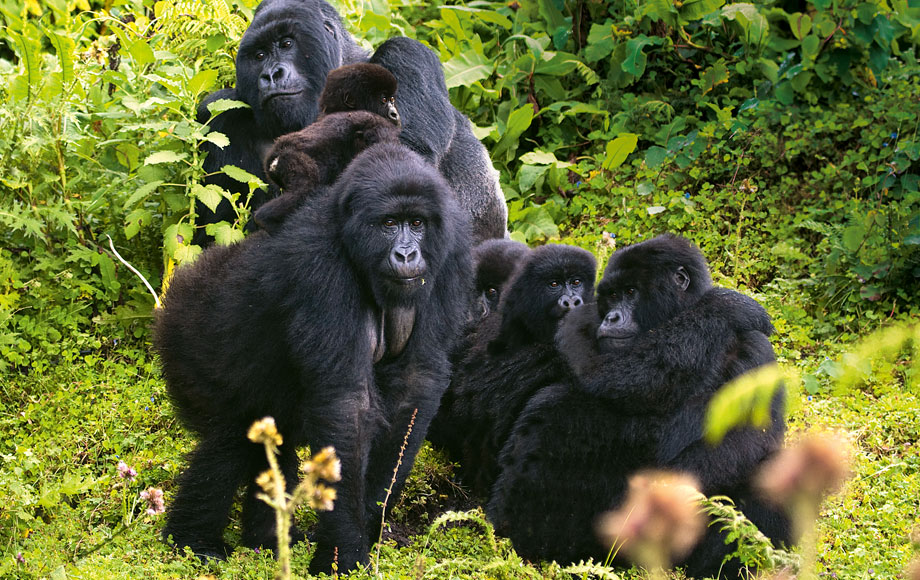 Rwanda is well known for the dreadful genocide that occurred in 1994, but in the last 25 years they have transformed their country to one of the most progressive countries in Africa. For example, the majority of government seats in the country are held by women. They remember and commemorate their past at the impressive but sobering Genocide Museum – a must see for every foreigner. As Rwanda sits within the equatorial strip of the Great Rift Valley, the country is incredibly rich and fertile. There are also many volcanoes covered in lush, green rainforest and jungle. With such pristine landscapes, Rwanda is very clean and the city streets and countryside is litter free – they were the first country in Africa to ban plastic bags. The main reason for travellers to visit Rwanda is to see the mountain gorillas, which I first experienced in 1989 (a year after the movie Gorillas in the Mist was released). I was lucky enough to re-visit in 2012 and can safely say that seeing these beautiful primates is a bucket list experience I will never forget.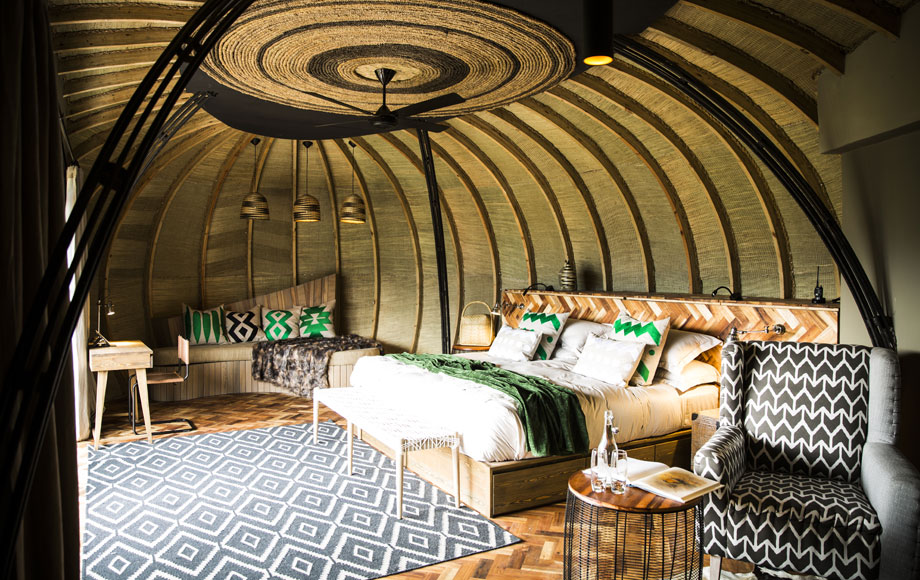 This luxurious and unique lodge is located in a nature amphitheatre formed by an eroded volcano cone with dramatic views of the surrounding scenery. Adjacent to Volcanoes National Park, the lodge has just 6 thatched villas built with sustainable luxury in mind and designed in a cocoon shape. The views of Karisimbi and Bisoke volcanoes are amazing – this is where Dian Fossey got the name for her research centre – Karisoke. Relaxing on your private verandah sipping a sundowner Gin & Tonic is a great way to finish a memorable day's trek. Aside from gorilla treks, the award-winning eco-lodge also offers activities including; nature walks, a visit to Dian Fossey's gravesite, tree planting as part of their reforestation program and visiting local markets with the head chef. A stay at Bisate Lodge will make your stay in Rwanda truly wonderful and memorable.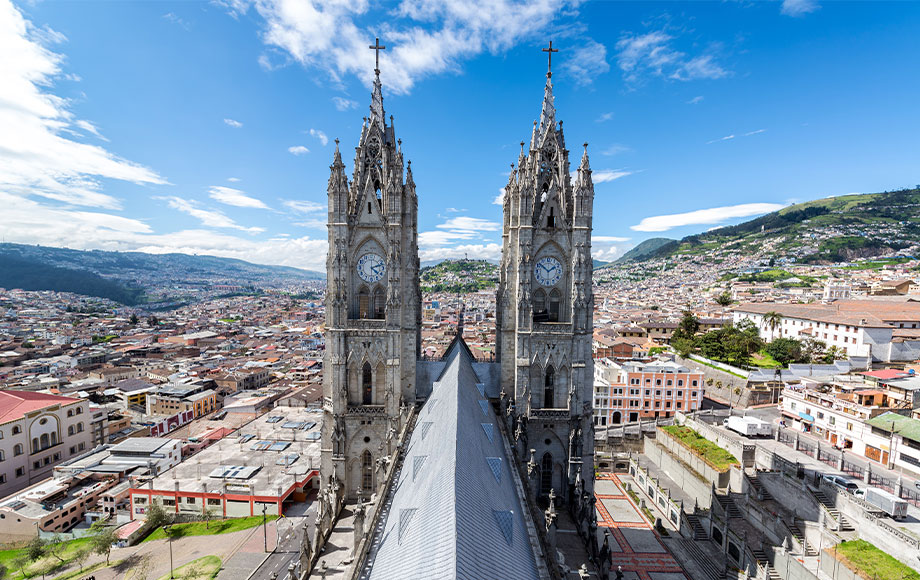 Ecuador is regarded as a mega-diverse country (one of only 17 in the world), home to an incredible number of endemic species. For a country that is one third of the size of New South Wales, it is quite astonishing. This is largely due to the diverse landscapes, including the remarkable Amazon Rainforest, The Andes highlands and the Galapagos Islands. Besides its natural beauty, Ecuador's history (Indigenous and European) and beautiful colonial cities are another drawcard. The city of Quito was the first city to gain UNESCO World Heritage status, sitting at 2850m above sea-level it is also the 2nd highest capital city in the world (after the Bolivian capital of La Paz).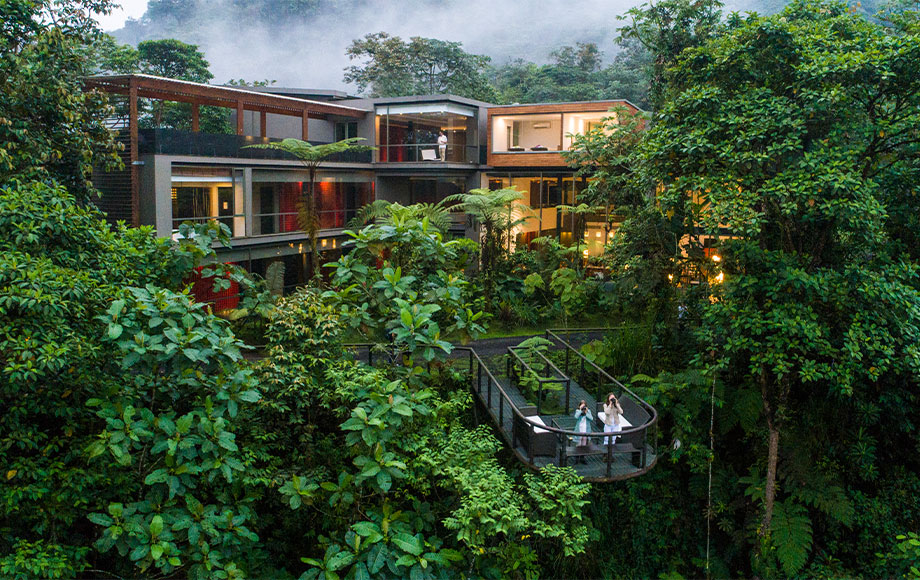 Located 3 hours' drive north-west of Quito in a cloud forest ecosystem, Mashpi Lodge was purpose-built to generate tourism in the area and help preserve the pristine wilderness and its biodiversity. One of the most unique lodges within South America, it has won numerous awards for environmental sensitivity and as a luxury lodge. Every service is at a high professional level; from the fantastic gourmet meals using local ingredients to the guides for their deep knowledge and expertise. A family-friendly lodge, there are plenty of activities for all ages. Experience the treetop canopy by sky bike or gondola (known as The Dragonfly) or discover the forest floor on a guided walk. The birdlife is wonderful – hummingbirds, toucans, tanagers to name just a few. The nightlife as well – numerous frogs, spiders easily heard and spotted on night walks. There is also a research and breeding centre for butterflies. I will always recommend Mashpi Lodge as a 'must do' when visiting Ecuador for a minimum 3 nights (ideally 4 nights if you are into hiking and/or birdlife).
What is your best piece of travel advice?
Always keep your valuable documents in the same place, so that you don't have anxious moments when trying to find them. There may be times when you have to hand your passport over to hotel reception and it is returned later, or you might be running late for your flight and rush through check-in or security – your passport can easily be misplaced. It's important to take a second to put your valuables back in the same place, ensuring a more relaxed holiday. 
What's the best local dish you've tried?
My first trip to Peru was in 2006 and I had never eaten Peruvian food before. I was told ceviche is the famous dish, so at a local restaurant in Lima I tried it for the first time. The freshness and flavour exploded in my mouth. It was just wonderful and I have loved it ever since. Peruvian cuisine has rightly so become world famous in the last 10-15 years.
What is it about a destination the makes it so special?
When a destination brings you joy, it makes it memorable and special. This can be a conversation with locals, watching an amazing African sunset, breathing in the dawn stillness or watching animals at play (especially baby elephants).
Photos of Taleen