An explorer at heart
Silversea Expeditions outstanding portfolio of luxury expedition ships offer a truly unique way of exploring many of the world's iconic destinations. Their luxury vessels explore remote landscapes such as Australia's renowned Kimberley, the close-to-home, pristine islands of the South Pacific and polar landscapes including Antarctica and the Arctic.
Launched in 2008 the company combined an expedition product with the luxury experience they had become renowned for bringing a new level of opulence to the adventure cruising market.
Silversea Expeditions now boast 3 lavish ice-class expedition vessels; the Silver Explorer, Silver Wind and Silver Cloud that all offer a superb expedition experience to some of the world's most iconic and incredible destinations.
MELBOURNE
DATE 
Wed 24th March 2021
6:30pm
VENUE 
The Vincent (Windsor Room)
107-111 Victoria Ave,
Albert Park VIC 3206
RSVP Mon 15th March
SYDNEY
DATE
Thur 25th March 2021
6:30pm
VENUE
York Events/Bowlers Club
(York Room, Level 2), 99 York St, Sydney NSW 2000
RSVP Tue 16th March
Australia
Top End Kimberley
Roughly three times larger than England, the Kimberley is one of Australia's oldest and most remote regions that continues to leave travellers spellbound. The landscape is home to prolific wildlife, birdlife and breathtaking scenery including majestic canyons, beautiful waterfalls and swimming holes. Age-old rock formations dot the landscape, such as the oddly-shaped Bungle Bungle Mountain Range and exquisite ancient Aboriginal rock art is also a highlight of the region. Broome on Western Australia's north-western coast is the gateway to the Kimberley where many adventures begin. There are over 84 Aboriginal communities associated with Broome and the traditional landholders remain the Yawuru people.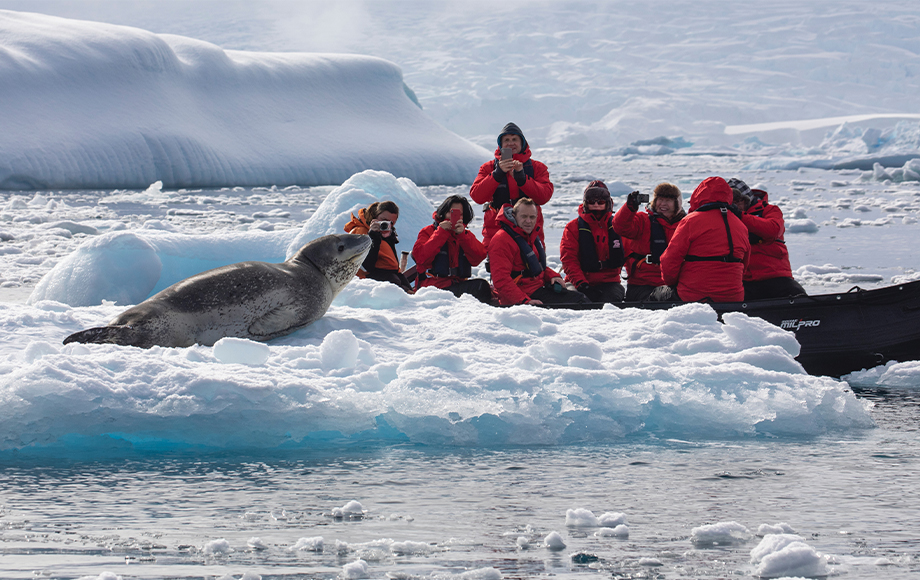 Antarctica
A final frontier for many intrepid travellers, there are few places on earth more remote or awe-inspiring than Antarctic. The Antarctic Peninsula is the most accessible area of Antarctica and one of the most beautiful. Breathtaking vistas of icebergs, glaciers and vast snowy mountains act as a backdrop to iconic penguin rookeries. Discover a huge diversity of birdlife, including Gentoo, Chinstrap and Adelie penguins, Storm Petrels, Skuas and Terns. Polar mammals including Weddell and crabeater seals, orcas and humpback whales are often sighted on icebergs and in the surrounding waters.
The untouched sub-Antarctic Islands scattered around the continent are home to a diverse range of unique wildlife and birdlife that cannot be found anywhere else on Earth. Often referred to as "The Galapagos of the Southern Ocean" South Georgia is possibly the best of all and offers an incredible concentration of wildlife. Massive colonies of king penguins can be found on the beachfront along with hundreds of fur and elephant seals making for a truly remarkable sight.
Arctic & Greenland
The brief summer period between June and August allows for incredible Arctic expeditions to the northern reaches of the globe otherwise unreachable at other times of the year. This wondrous region is home to abundant wildlife, dramatic landscapes and fascinating Viking history. Hiking excursions across pristine tundra wilderness and zodiac excursions in search of polar bears and seabirds offer an incredible insight into one of the world's most magnificent regions.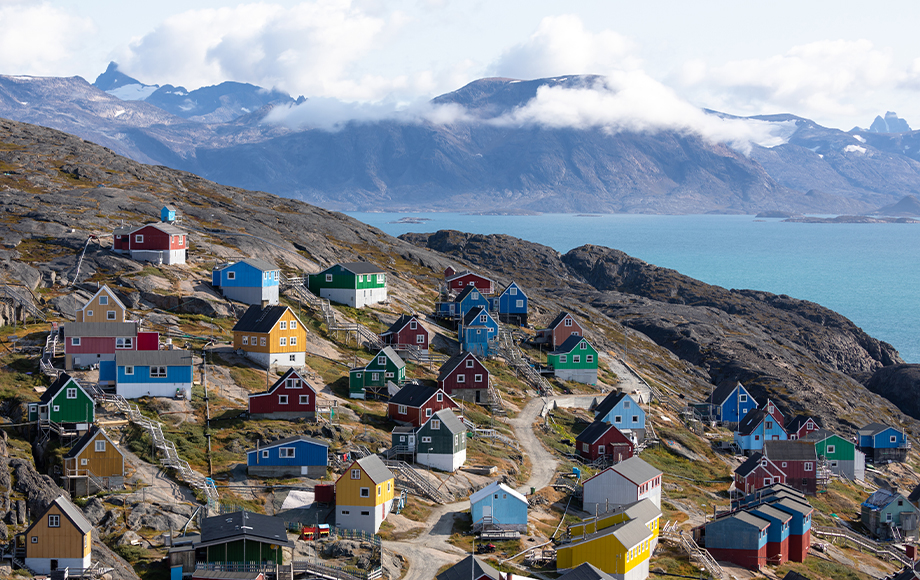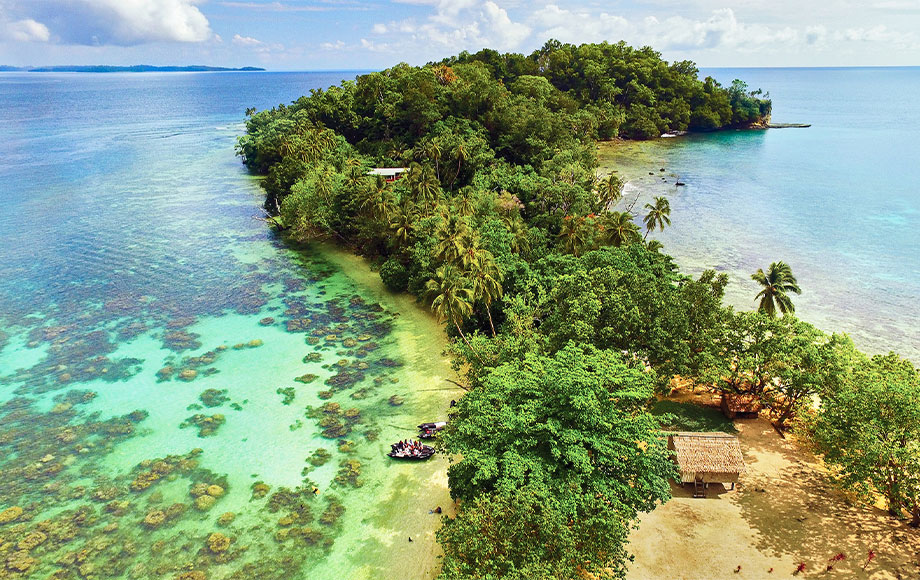 South Pacific
The many small islands of the South Pacific such as Fiji, Tonga and French Polynesia offer vast areas of pristine coral reefs and glorious white-sand beaches to explore. Marine and birdlife abound and there are plenty of sensational spots to snorkel or scuba dive. Aside from the natural beauty, the region also boasts fascinating history, varying religious beliefs, local stories and many beautiful historic buildings.
Silver Explorer
This purpose-built luxury vessel has been designed to navigate the waters of some of the most remote polar destinations on the planet. Ice-strengthened, the ship can push through ice with ease. The 144 passenger vessel has a fleet of 12 zodiacs for onshore excursions and navigating in between small icebergs in search of seals and penguins.
Suites are spacious and feature a sitting area, writing desk and a television as well as ensuite bathrooms. Guests can enjoy personalised butler service and champagne on arrival to toast their voyage. The Silver Explorer boasts two separate lounges, the Panorama Lounge where you can relax during the day, and the Explorer Lounge where insightful lectures and seminars are presented from the expert expedition leaders. Amenities onboard also include a fitness centre with a treadmill, stationary bike and weight machine, a boutique and a day spa with a wide range of treatments offered, a sauna and a steam room.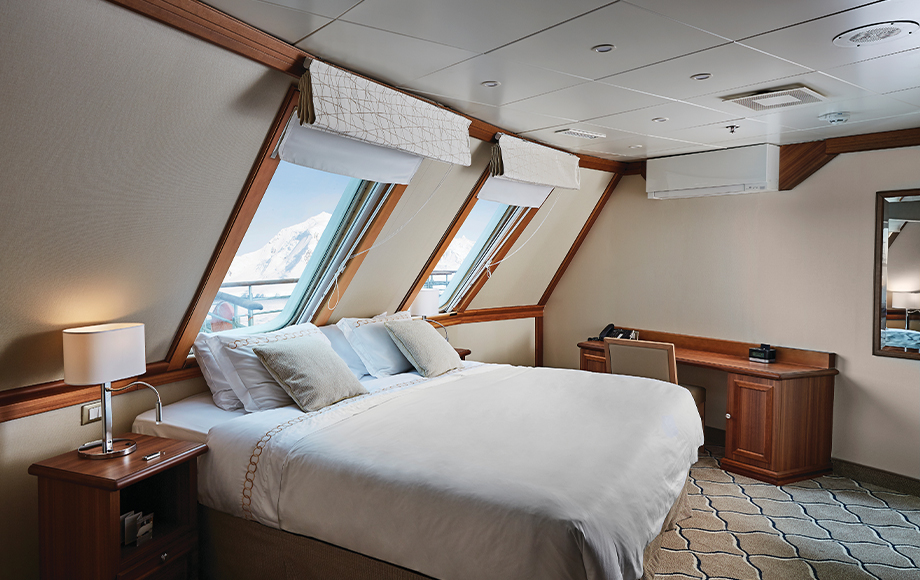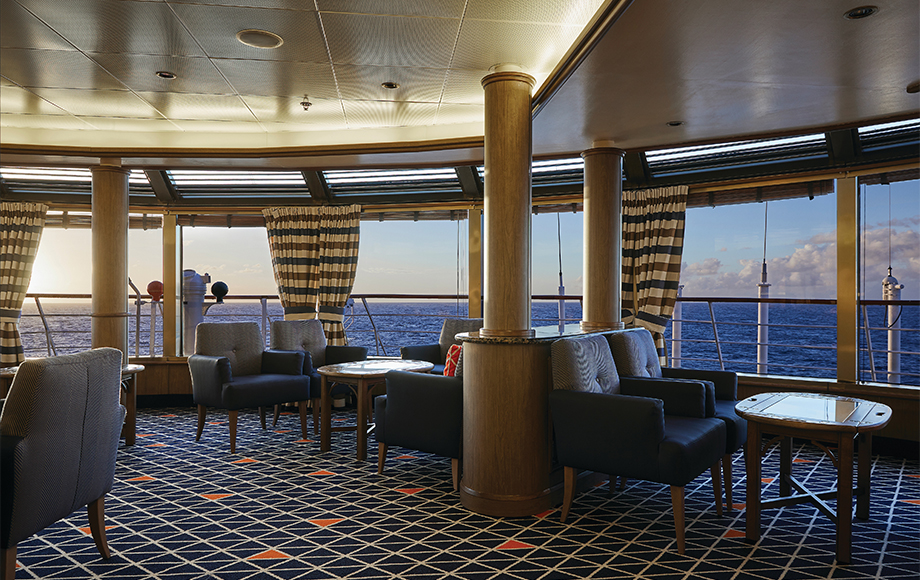 Silver Wind
The Silver Wind underwent a thorough refurbishment in December 2018, whilst a second refurbishment saw her hull upgraded to ice-class in summer 2021. With a maximum capacity of 274 the vessel boasts a plethora of public spaces and some of the most spacious suites in the Polar Regions.  Renowned for their sensational service and culinary offerings there are four superb restaurants aboard the vessel including one specialising in authentic Italian cuisine. There is also an open-air grill and cocktail bar guests can unwind and re-tell stories at the end of an exciting day. Other amenities include a games room, photo studio, swimming pool, fitness centre and spa.
The spacious suites offer guests the perfect place to relax in privacy during their expedition. The sitting areas offer plenty of space with large windows whilst in-room amenities include a walk-in shower (from June 2021) walk-in wardrobe, writing desk, sitting area and premium mattresses and bed linen.
Silver Cloud
One of the most splendid vessels to grace the waters of the Polar Regions the Silver Cloud accommodates 254 guests in a selection of exclusive suites. With a limited number of guests in polar waters, the ship has some of the highest space to guest and crew to guest ratios in expedition cruising. The beautiful suites range in size and shape but provide guests with the same outstanding comfort and luxury service. They feature twin or double beds and relaxing sitting areas, large wardrobes and ocean views.
Public spaces include an observation library and panorama lounge, whilst there is also a state-of-the-art lounge used for interesting lectures and presentations on specialist subjects. A photo studio, spa and swimming pool round out an impressive selection of first-class amenities. There are also 4 restaurants serving a wide variety of exquisite dishes, using fresh, sustainable ingredients and first class service.