Discover the Arctic in 2023
Jump aboard a small, luxury expedition vessel and cruise through the Arctic in 2023. Natural Focus offers a wide variety of inspiring explorations to this sensational region. Prices for the below cruises start from $8,590 USD per person twin share.
Book by Friday 29 October 2021 and save up to $2,000 USD per cabin*
A picture-perfect and remote archipelago high up in the Arctic, circumnavigating Svalbard is a bucket list adventure for many travellers. During the short summer period (June-August) guests will visit areas of the islands few people ever get to see; home to arctic wildlife including walrus', polar bears and millions of seabirds.
For history lovers, follow in the footsteps of legendary Viking Eric the Red and explore the wonders of Greenland. The vessel follows the same maritime course set by Norse settlers over 1000 years ago and combines enriching Nordic culture with magical Arctic scenery. Visit impressive Prince Christian Sound, World Heritage Listed Ilulissat Icefjord and fascinating Greenlandic towns.
*Valid for select travel dates only. Price based on In The Wake Of Eric The Red (4 Sep 2023) departure inclusive of discount in a Cat B2 Suite.
Saving only available for suites. Strictly subject to availability. Single travellers on request. Conditions apply.
Svalbard
A beautiful archipelago in the Arctic Ocean, Svalbard sits roughly halfway between Norway and the North Pole. The largest island, Spitsbergen is also the only one that has a permanent settlement. Almost every square inch of the islands offer dramatic scenery to explore, including awe-inspiring glaciers, coastal cliffs, steep mountains and incredible alpine vistas. Birdlife abounds along the coastline of the islands, home to countless numbers of seabirds including Atlantic Puffins, Arctic Tern, Sooty Shearwaters and Brünichs Guillemots.
Edgeøya is the archipelago's third largest island home to a number of research stations and old cabins on the island that were once used by whale and walrus hunters from the mid 17th to the mid 19th centuries. Since then, the walrus population has recovered whilst the island is also an important breeding ground for polar bears. Other wildlife you may see include arctic fox, Svalbard reindeer and numerous seal species such as Harp, Bearded and Ringed seals. Keep an eye-out for migrating whales in the waters such as beluga whales, fin whales and blue whales – the largest species on earth.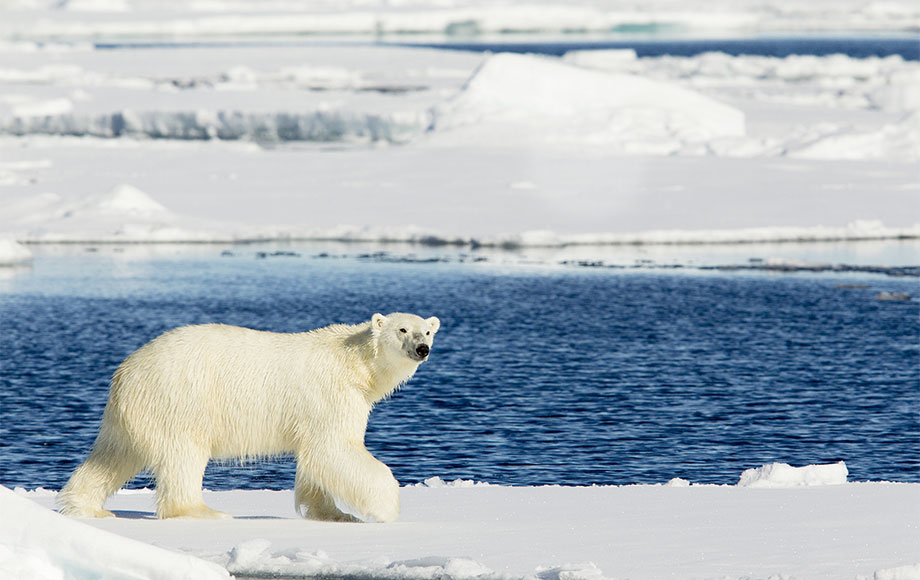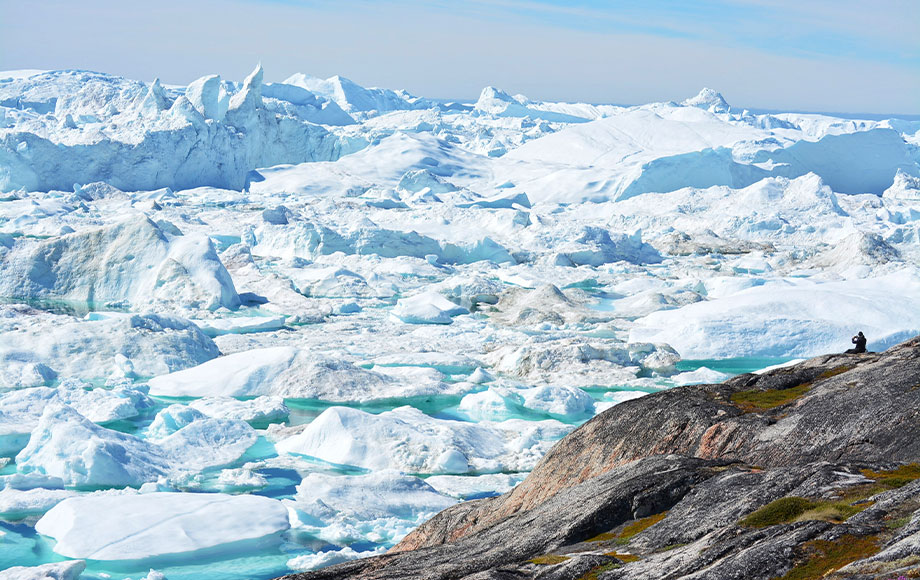 Greenland
The 12th largest country in the world, Greenland is a fascinating mix of European and Inuit culture. An autonomous Danish territory with its own parliament, Greenland offers plenty of beautiful landscapes to discover and small, fascinating towns to explore. This huge landmass is inhabited by less than 70,00 people as the country is dominated by the world's second largest ice-sheet. The official language of Greenland is West Greenlandic (Kalaallisut) but both English and Danish are also spoken. One of the most unique aspects of Greenland is that there are no roads connecting the cities and settlements. Instead, most places are only accessible via either aeroplanes or boats. This also means that much of Greenland is rugged and remote with incredible scenery – such as the impressive, steep mountainsides of Prince Christian Sound.
Outstanding fjords and historic Norse settlements are scattered across the south while further north is magical Disko Island and its namesake bay. The island boasts towering 1,000-metre-high mountains as well as a number of protected harbours. Greenland is also home to world-renowned Ilulissat Icefjord, One of the best places to witness glacier calving, it was classified as a UNESCO World Heritage Site in 2004. Though Greenland doesn't boast the same diversity of wildlife as some other Arctic destinations, approximately 40% of the world's muskoxen do thrive here. The country's impressive deep fjords and remote wilderness do also provide shelter for polar bears and marine mammals including narwhals, blue whales, and humpback whales, as well as countless species of Arctic seabirds.
Ocean Albatros – Coming to the Arctic in 2023
The newly built Ocean Albatros is the epitome of luxury small ship cruising and is designed for expedition sailing in the Arctic and Antarctica. Boasting a compact design and the latest X-bow technology for added comfort and stability, the vessel also has zero-speed stabilisers and dynamic positioning that allows faster operations when out on the water. The ship also offers plenty of luxuries whilst onboard, including 95 comfortable staterooms and suites all with unobstructed sea views (some with their own balcony). Like it's sister ship the Ocean Victory it offers two restaurants, a wellness area, bar, an open deck dining facility, a modern lecture lounge, and other state-of-the-art amenities.
Technical Details
With the highest ice class rating (Ice class 1A) Ocean Albatros is the ideal vessel for small-ship cruising. Her sturdy construction and X-Bow®-Infinity class technology also provide high stability in rough weather. The vessel is also part of a brand new generation of low-energy expedition ships, with 4 diesel engines and 2 electro engines, all controlled electronically to optimise speed and fuel consumption.
Specification
X-Bow for more stability and comfort
Highest Polar code Class 6
Highest Ice Class 1A
4 diesel engines and 2 electro engines
Solas 2012 classification
Environmentally friendly in all matters
Green initiative program
Albatros Nordic Bar Lounge
Albatros Ocean Shop
Albatros Observation Lounge
Observation Sliders
Polar Spa / Wellness Area / Gym
Modern lecture lounge
93 spacious comfortable staterooms
Dedicated single state rooms
All staterooms with Ocean View
90% of all staterooms with Panoramic Balcony
Restaurant on Deck 5
Observation Speciality Restaurant on Deck 9
Swimming Pool, Jacuzzis and Pool Bar