Discover Malawi and the Rift Valley
The land-locked country of Malawi is dominated by the Rift Valley and the astonishing expanse of Lake Malawi. With soaring mountains and lush, mist-shrouded valleys, Malawi is renowned for its natural beauty as well as its many rare and endemic species of plants and animals.
The relatively small, land-locked country of Malawi is dominated by the Rift Valley and the shimmering expanse of Lake Malawi, Africa's third largest lake, whose crystalline waters teem with multi-hued cichlid fish.
Malawi is popularly known as "the Warm Heart of Africa" because of its friendly, hospitable people who are impossible not to like. Visit vibrant local villages and explore busy markets. On the shores of Lake Malawi, you can call in at traditional fishing communities, relax on golden sandy beaches and snorkel amongst schools of brightly coloured fish.
National parks like Liwonde and Nyika protect an amazing diversity of fauna and flora, from elephant and leopard to hundreds of different orchids.
To find out more about our Malawi safaris and tours, please contact us.
Lake Malawi
This impressive lake occupies one-fifth of the country, is the eighth largest in the world, and is home to over 2,000 species of cichlid fish.
Picturesque traditional fishing villages line its sandy banks, which are perfect for relaxing, while at the southern end of it there is a national park and World Heritage Site. Lake Malawi's waters are extremely deep and clear, sheltering the largest number of fish species of any lake in the world – estimated at between 500-1,000 distinct species, in particular, cichlid. Almost all are endemic, and therefore important in the study of evolution in the same way the finches of the Galapagos are. Other animals like antelope, hippo, crocodile, monitor lizards, hyrax, baboons and many bird species also inhabit the area.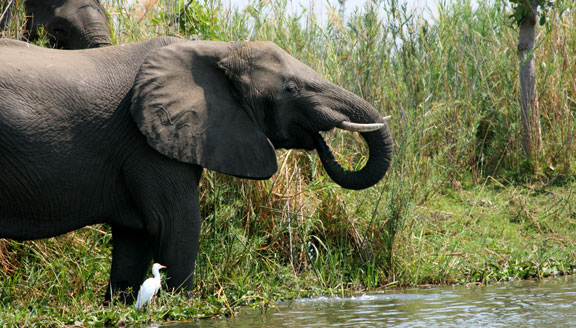 Liwonde National Park
Liwonde National Park in Malawi's far south is the best destination for game-viewing. It has wonderful scenery and large numbers of impressive wildlife.
This includes big game like elephant, buffalo, kudu, sable and zebra, as well as hyena and leopard, while up to 650 bird species have been recorded in the park. The wide, beautiful Shire (pronounced shire-ay) River on the western border is home to hippo and crocodile. The waterway is bordered by lush vegetation as well as extensive floodplains with palm trees and strange "upside down" baobabs. Endangered black rhino are protected within The Sanctuary, a substantial 4,000-hectare fenced area. One of the highlights of Liwonde is the chance to take boat safaris on the Shire River, as well as 4WD game drives and nature walks.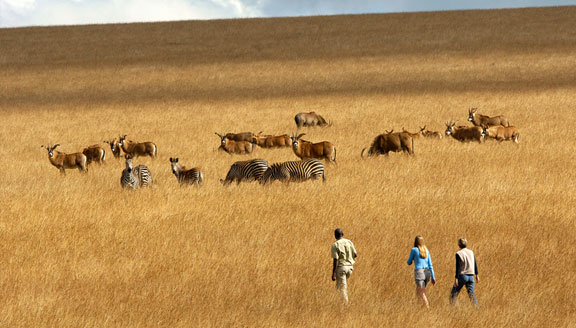 Nyika National Park
Rising above Lake Malawi is a lofty plateau with spectacular mountains vistas and extraordinary wildlife called the Nyika Plateau.
This unusual high altitude reserve harbours plentiful wildlife including leopard, eland, roan antelope, zebra and odd elephant. The park has over 400 recorded bird species as well as dazzling wildflowers and orchids in summer. The climate is fairly cool because of the altitude with temperatures rarely going over 22°C. Nyika is the largest national park in Malawi, but wonderfully unspoiled. Activities here include day and night game drives, walking safaris, mountain biking, horseback riding and bird-watching.
Malawi Sample Itineraries
Our selection of programs in Malawi include lodge safaris by road and air. All of our safaris and tours are completely tailor made to suit our clients interests, budget, and timeframe. To find out more about the type of Malawi safari program we can put together for you, please contact us.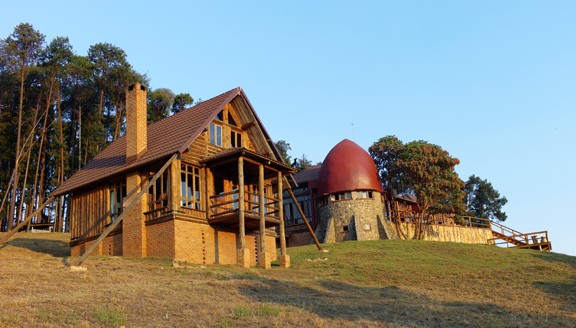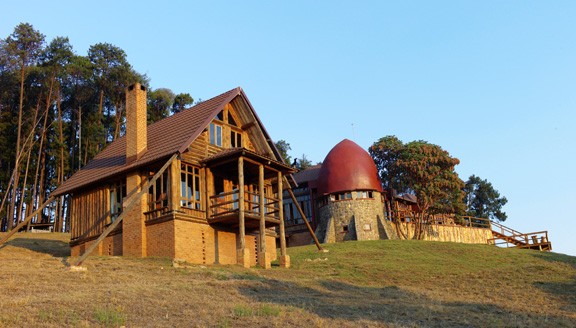 Malawi Fly-in Lodge Packages
Choose one of our top-of-the range fly-in lodge packages combining the Nyika Plateau, Malawi's largest National Park, with Lake Malawi and/or a safari in Zambia's beautiful South Luangwa National Park…
JOIN OUR
E-Newsletter
Sign up to receive updates about exciting journeys, special offers and more