Madagascar Tours and Safaris
Madagascar, the world's fourth largest island, is a strange and exotic land ringed by golden beaches and palm trees.
Having separated from Africa almost 160 million years ago, this sparsely-populated island is a nature lover's paradise – home to an immense diversity of unique flora and fauna, including endemic plant species, chameleons, reptiles, and over 50 different kinds of lemur. Its spectacular landscapes are resplendent in their variety, from grassy plateaus to volcanoes, limestone karsts, dense rainforests, spiny forests, tropical islands and coral reefs. The country is a treasure trove of natural wonders and this is what travellers come to see.
Before you visit, it is important to be aware that Madagascar is unlike any safari destination on mainland Africa. The country is still very much off the beaten track so accommodation can be basic to moderate, roads poor and the food, simple. English is only reasonably understood by workers in the travel and hospitality industry, while French is used predominantly in urban, commercial and official situations. Malagasy is the lingua franca – and a little knowledge goes a long way!
To find out more about our range of programs in Madagascar, please download specific pages below or click here to download the entire Madagascar safari section of our Africa brochure.
Leaping lemurs and other unique flora and fauna
Separated from Africa many millions of years ago, Madagascar is home to an incredible number of endemic species, including many different species of lemur.
Madagascar is sometimes called the Galapagos of the Indian Ocean. From the giant indri to the beautiful ring-tailed lemur, dancing sifaka and the tiny aye-aye, this ancient lineage of primates has diversified to occupy a huge range of habitats across Madagascar. Other intriguing creatures include chameleons, which can change in colour to completely blend into their surroundings – Madagascar is home to half of the world's species. The island's diverse natural environments range from strange spiny thickets with unique woody plants, to savanna grasslands and lush rainforest, all of which support many rare plants, birds and other wildlife.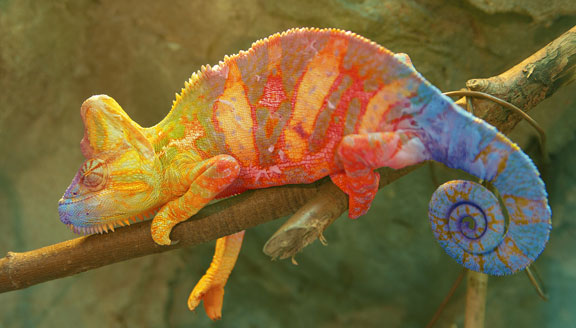 Andasibe National Park (Perinet)
Walk beneath trees draped in mosses, lianas and thousands of species of orchids. Hear the unusual wailing cry of the Indri, the largest of the lemurs.
Easily reached from Antananarivo, this important national park shelters montane rainforest and is home to 14 species of lemur, 51 species of reptile, 84 species of amphibian, as well as spectacular birdlife and fascinating flora. Look out for lesser lemurs, brown lemurs, chameleons including the 2 foot-long Parsons's chameleon, and take nocturnal walks to see eastern woolly lemurs, rufous mouse and greater dwarf lemurs as well as many frogs and reptiles.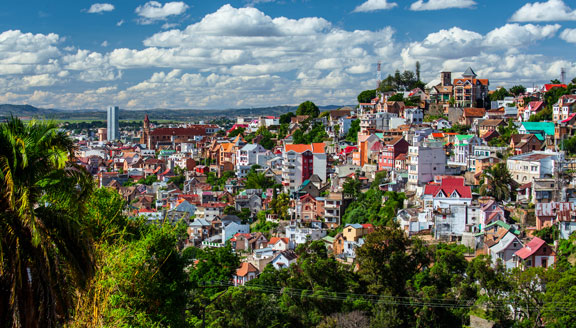 Antananarivo
This fascinating historic city lies on three hills in the mountains in the centre of Madagascar at an altitude of over 1,400m offering a pleasant temperate climate.
Originally occupied by some of Madagascar's early settlers, it was developed in the 17th century by the Merina people into a large city with royal buildings and a large irrigation system for the cultivation of rice. It has many cultural and historical sites, in particular the royal palace complex on the top of Anamanga hill. The culture reflects the mix of African and Indonesian peoples who have settled the island over the past 1,500 years, as well as its 19th century French colonisers. Today, Antananarivo is a chaotic city, with streets bustling with traffic, pedestrians and street vendors. Explore the old historic precinct, the archaeological museum and the markets.
Anjajavy Private Reserve
This romantic, isolated private island on the north east coast is a majestic combination of pristine wilderness, rare wildlife, secluded beaches and coral reefs.
It is accessible only by air from Antananarivo, and accommodation is at the fabulous Anjajavy Hotel, a prestigious Relais & Chateaux property. Wildlife abounds, with flocks of colourful lovebirds and parrots, lots of chameleons and many other reptiles. There are two diurnal species of lemur to be found here: the common brown lemur and the gorgeous Coquerel's sifaka, often seen near the hotel. Nocturnal species include the sportive lemur and the mouse lemur which grows to just 24cm. Other mammals include the fossa, the island's largest carnivore, whilst the Tsingy caves, with their magnificent stalagmites and stalactites are home to various species of bat.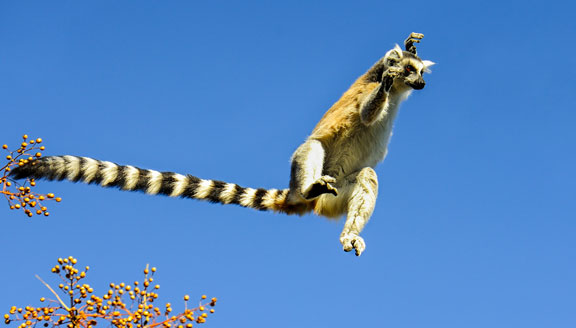 Berenty Reserve near Fort Dauphin
The centre of scientific research on lemurs for the past 40 years, the Berenty Reserve is a private wildlife sanctuary in southern Madagascar.
One of the country's premier tourist destinations, Berenty is famous for its troops of ring-tailed lemurs, which saunter along with their tails in the air, as well as the agile Verreaux's white sifaka, which appears to dance along the ground as it walks. Incredibly diverse habitats include ancient tamarind forests and the strange "spiny forests" of southern Madagascar of which an incredible 92% is endemic. Wide, flat trails through the forest make it easy to search for wildlife, particularly on night walks in search of grey mouse lemur and white-footed sportive lemurs. You may also encounter the Tandroy tribe who are known for their ancestral tombs and traditional dances.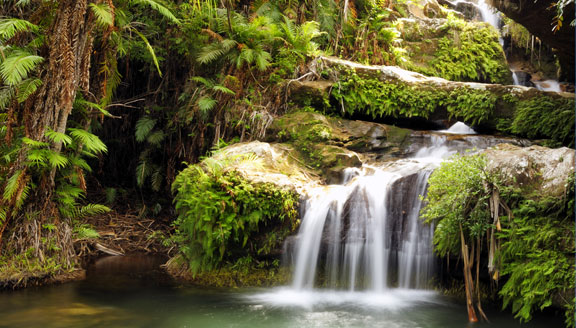 Masoala Peninsula
A secret world of richly diverse plants and animals, the Masoala Peninsula is the largest and most remote expanse of rainforest in Madagascar.
In 1997 it was declared a national park, to help protect the integrity of its precious pristine ecosystems of lush coastal rainforest, marshes, mangroves, golden beaches and coral reefs teeming with over 3,000 species of fish. Humpback whales shelter here in their breeding season (July/August) along with dolphins and green turtles. The park abounds in strange endemic plants, butterflies, moths, geckos, lizards, chameleons and rare species like the red-ruffed lemur, aye-aye, the Red Owl and the Serpent Eagle. Explore the sea and forests from exclusive Masoala Forest Lodge, reached only by boat or on foot, for the perfect combination of wilderness adventure and barefoot luxury.
Featured
Accommodation
Below are some of our preferred accommodation options in Madagascar, carefully selected for their superior locations, service and level of comfort.
The Anjajavy Hotel is a Relais & Chateaux property set on an untouched peninsula in Madagascar's north offering simple yet decidedly luxurious accommodation and access to unbridled nature.
Sample
Itineraries & Accommodation
Our selection of Madagascar tours and safaris include fly-in lodges, tours & beach resorts. All of our safaris and tours are completely tailor made to suit our clients interests, budget, and timeframe. To find out more about the type of Madagascar safari program we can put together for you, please download pages below.
Madagascar Overview
Why should I travel to Madagascar?
Filled with remarkable plants, birds and animals the island of Madagascar is often called the "Galapagos of the Indian Ocean". With an African and Indonesian heritage, overlaid with French colonial influences, it also has a fascinating history and culture.
What animals will I see in Madagascar?
You can explore Madagascar's many national parks and reserves by car, on foot or by boat in search of strange and rare species, such as the many types of lemur, chameleon, birds, insects and plants.
What is the climate of Madagascar?
The climate is generally hot and subtropical. The north and east are wetter and the west and south drier. May to October is cooler, with plenty of sunshine, and the best time to visit.
What can I combine Madagascar with?
A safari in South Africa or Botswana for big game viewing. None of Africa's famous large mammals like lion, elephant or zebra can be seen in Madagascar.
How to get to Madagascar?
There are flights from Johannesburg (South Africa) or Nairobi (Kenya) to Ivato Airport, 12km from Antananarivo, the capital of Madagascar.
Do I need a Visa for Madagascar? Please call us on 1300 363 302
Do I need vaccinations for Madagascar? Please call us on 1300 363 302