Discover Bhutan, the 'Land of the Thunder Dragon'.
Our range of Bhutan cultural tours & treks will take you to a spectacular world of Himalayan mountains where magnificent fortresses command hilltops and colourful Buddhist prayer flags flutter around ancient monasteries.
Bhutan, is a destination like no other. Nestled in the Eastern Himalayas between India and Tibet, this secluded ancient kingdom cautiously opened its doors to tourism in 1974. Fortunately to this day, it has remained relatively isolated from western influences, enabling it to maintain its strong heritage rooted in Mahayana Buddhism.
With a number of international hotel companies now operating in Bhutan, there is a wide choice of accommodation options – from cosy Bhutanese guesthouses to luxurious resort style lodges. Our carefully selected accommodations take into account the best locations, service, ambience and cuisine.
Our Bhutan program includes cultural tours, festivals and trekking. We understand that every traveller is different, so we provide a broad range of travel options with something for everyone. You can select one of our many specially designed Bhutan tours on offer in our Bhutan e-brochure, or let our experienced Bhutan staff tailor make a trip to suit your specific interests and budget.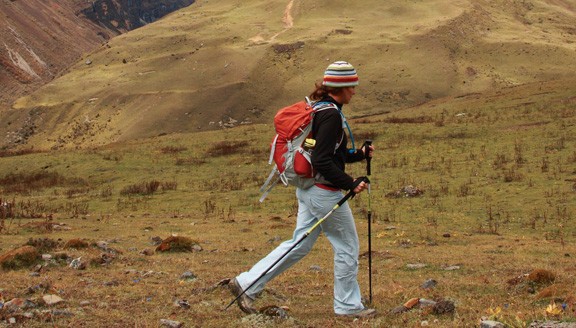 Trekking
One of the best ways to experience the heart and soul of this unique destination is to incorporate a trek into your itinerary. A trek will not only bring you closer to Bhutan's stunning wilderness of ancient forests and alpine meadows, but will also provide an opportunity to meet with local people…
"Natural Focus organised the holiday for us, nothing was a problem, they gave us excellent advice about where to visit and how long we needed at each destination. It was a fabulous holiday with something for everyone within a short travelling distance… Our guide was with us for the entire trip, he was a delight, with a great…"
"From Chile to Peru, Argentina and Brazil what I can say, wonderful! I have already given my friends the Natural Focus information. We were very, very impressed at how well all four tours were synchronized… there was always a guide to meet us with transport, no standing around not knowing what to do or where to go. The included tours…"
"A trip of a lifetime has become a reality for us. This journey was all that we imagined, and more – a wonderful exhilarating experience. Our every need was catered for – during the booking process, at arrival and departure points and during the cruise. The staff of the boat helped to make this trip an experience of a lifetime, one, to never forget. Thank you!"
"The team of Anne-Marie and her local drivers Nixon and John were always ready with explanations and knowledge about all things Tanzanian which I'm sure didn't all come from books – it came from their passion for the country and its life. Together they made our holiday truly remarkable and my wife Chrissie and I thank them all…"