Best known for its Maori heritage, the North Island is also home to incredible landscapes and New Zealand's two largest cities.
The North Island's two largest cities, vibrant Auckland at the top and the capital city of Wellington at the bottom both have a fabulous dining/cafe scene with plenty of museums, art galleries and fascinating sights to explore.
Three hours drive north of Auckland is The Bay of Islands encompassing 144 islands between the Purerua Peninsula and Cape Brett. This magical region is rich in Maori culture, filled with picturesque coves, sheltered white-sand beaches and beautiful seaside walking tracks. Visit beautiful coastal towns including Waitangi and the Waitangi Treaty Grounds, where in 1840 New Zealand's founding document was signed – The Treaty of Waitangi.
In the island's centre explore the inland lakes of Lake Taupo and Lake Rotorua. Located in the heart of the Central Volcanic Plateau, Rotorua is famous for its geothermal wonders of bubbling geysers and boiling mud pools. Soaking in the natural Polynesian Spa overlooking lake Rotorua is a highlight whilst there are plenty of beautiful walking and cycling trails. Scenic helicopter flights over Mount Tarawera are also popular.
Like Australia, New Zealand has a number of renowned wine regions, none better than Hawke's Bay, famous for producing superb Bordeaux Blends, Syrah and Chardonnay. There are plenty of bike trails to discover whilst Napier, the main city boasts beautiful Art Deco architecture. Cape Kidnappers is also worth exploring and is home to fantastic walking, a Gannet colony and one of the world's best golf courses.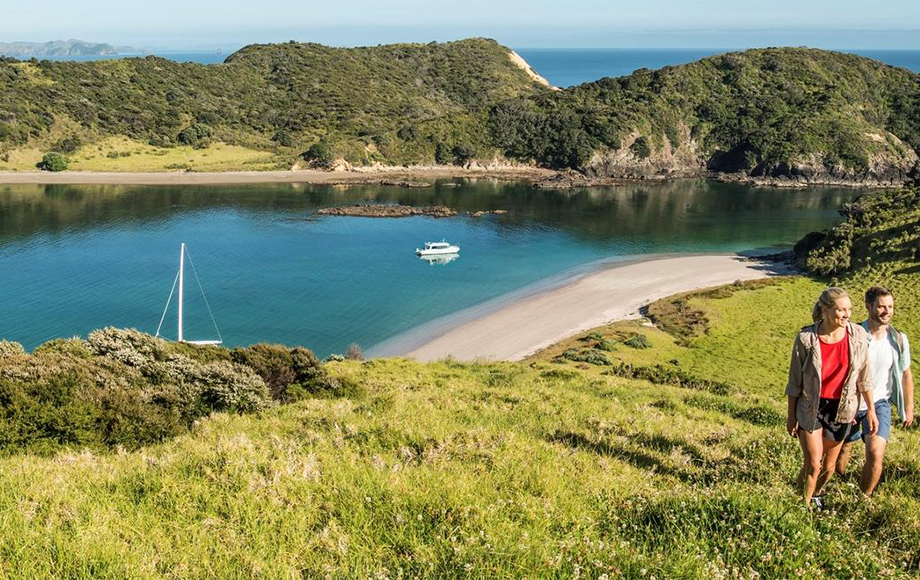 Bay of Islands
Located 3 and a half hours drive north of Auckland, the Bay of Islands is known for its stunning beauty encompassing 144 islands between the Purerua Peninsula and Cape Brett. Filled with picturesque towns, quiet coves and sheltered beaches it is also renowned for its Maori culture. This magical region boasts plenty of seaside walking tracks and pristine subtropical forests to explore, whilst a passenger ferry service runs between the towns of Paihia and Russell.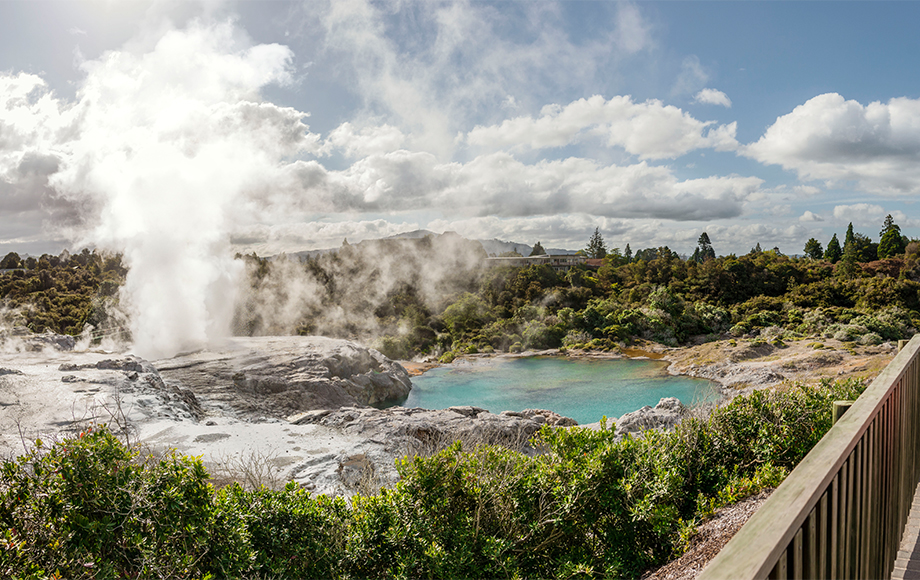 Rotorua
The country's Central Volcanic Plateau is famous for its geysers, thermal hot springs and boiling mud pools. The picturesque town of Rotorua on the shores of its namesake lake is at the region's heart. The town attracts visitors for the hot springs and splendid scenery, but also hikers, walkers and cyclists; and is often considered by many as the north island's answer to Queenstown (dubbed the adventure capital of the world).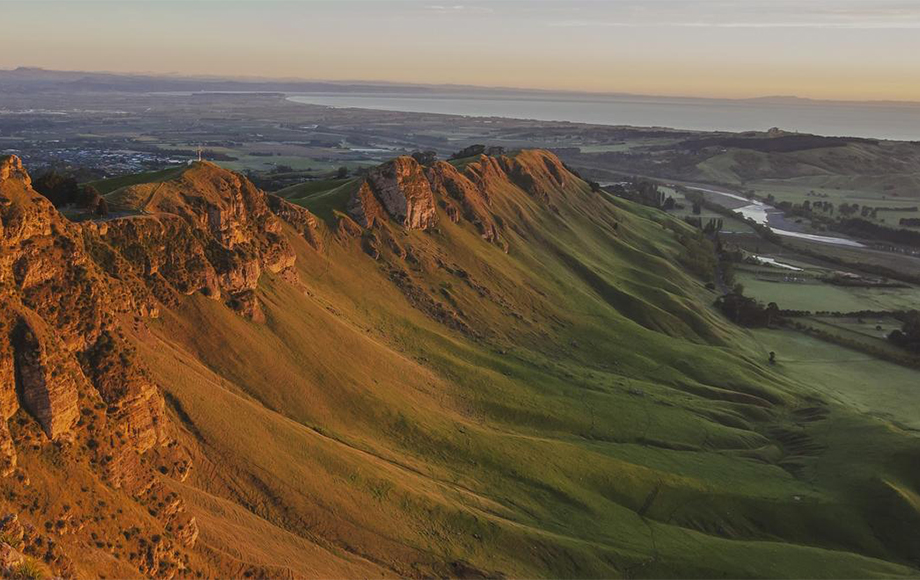 Hawke's Bay
One of New Zealand's premier wine regions, breathtaking Hawke's Bay is known by many as the 'fruit bowl' of the country. It is an area famous for producing superb Bordeaux Blends, Syrah and Chardonnay, and is home to plenty of bike trails and walks, particularly around the town of Napier renowned for its Art Deco architecture. The coastline around Cape Kidnappers is also worth exploring and is home to one of the world's best golf courses.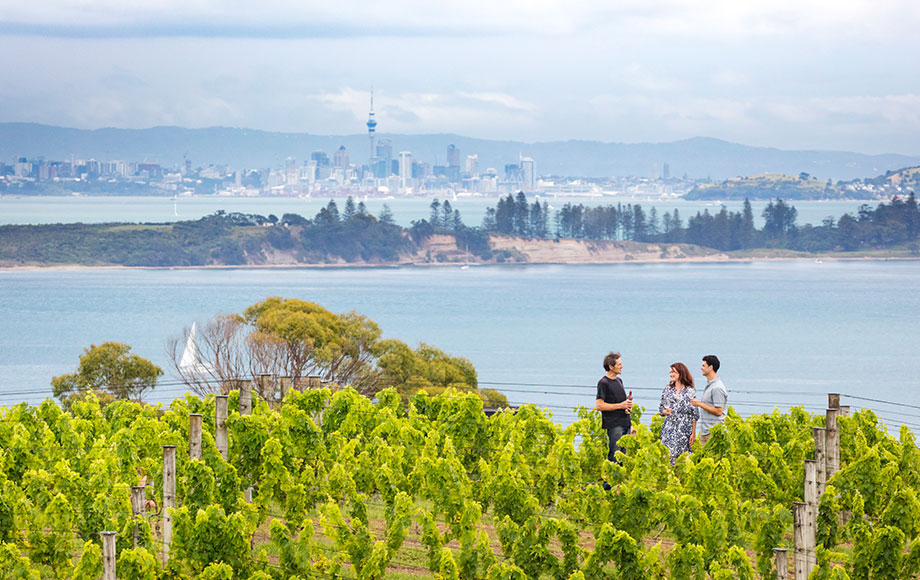 Auckland
New Zealand's largest cosmopolitan city, Auckland sits on a narrow piece of land between two picturesque harbours. Home to a vibrant cafe and dining scene the city also has fascinating museums to explore and the impressive Sky Tower – boasting 360-degree panoramic views. Catch the ferry to nearby Rangitoto Island for a day hike or enjoy a day on Waiheke Island exploring outstanding wineries and pretty beaches.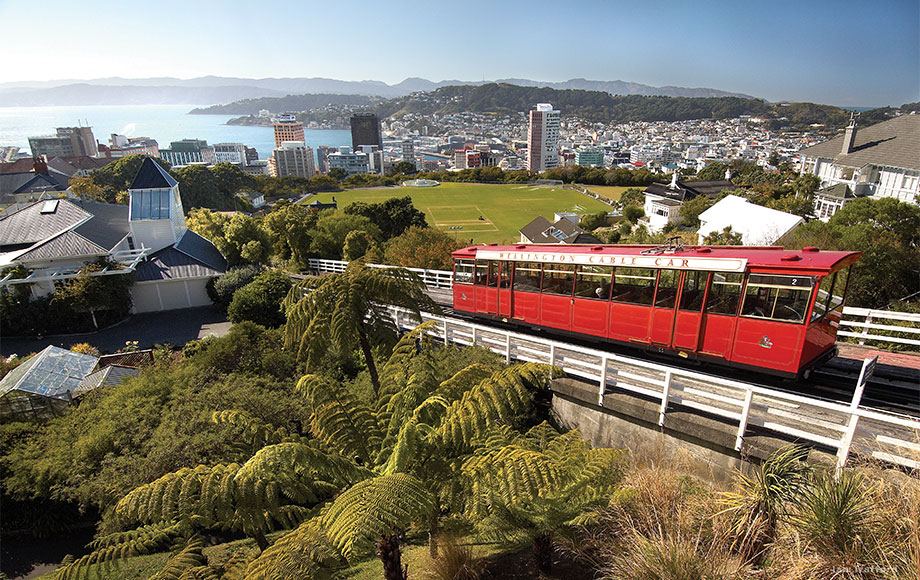 Wellington
The nation's capital, Wellington is a delightful mix of history, culture, and beautiful scenery. The city is home to plenty of cafes and restaurants as well as top museums and galleries – none better than the Museum of New Zealand Te Papa Tongarewa – filled with Maori culture, art and history. The city's cable car takes you up to the lookout for panoramic views, whilst an hours drive north of the city is Wairarapa, one of the country's premier wine regions. Discover boutique wineries and charming towns amid picturesque rolling countryside.  
Recommended New Zealand Tours
A personalised itinerary takes into account your individual travel style, budget and special interests. To get you started on deciding what you may want to do and see in New Zealand, we have compiled a range of suggested itineraries and inspirations in case you are travelling as a family, on a honeymoon or enjoy more physical activity. Below are some of our most popular sample tour in New Zealand.
Explore New Zealand's remarkable Fiordland National Park in style aboard the 18-passanger Heritage Explorer
North Island Accommodation
Below is a range of suggested hotels in the North Island of New Zealand. Please contact us for availability.
Hidden amongst the trees on the banks of the Waikato River is the renowned Huka Lodge
This boutique luxury lodge nestles in tranquil gardens on the North Island's alluring Coromandel Peninsula. It is the perfect location for romantic getaways, exploring the scenic beauty of the
Subscribe below
Sign up to receive updates about exciting journeys, special offers and more.