Mozambique's long coastline and offshore islands are fringed by white sandy beaches and lapped by the warm waters of the Indian Ocean.
Just off the coast, near Vilanculos, is a beautiful necklace of tropical islands – the Bazaruto Archipelago – perfect for idyllic, off-the-beaten-track beach holidays.
The two largest islands are Bazaruto and Benguerra. Popular with eco-conscious travellers, the islands are astounding, with gorgeous beaches, coral reefs and exotic marine life. Protected as part of a marine park, they are largely uncommercialised and perfect for snorkelling, fishing and some of the world's best scuba diving.
Mainland Mozambique's remote north coast is another area of outstanding loveliness, offering spectacular snorkelling and diving. Here you will find Pemba, the Quirimbas Islands National Park and the World Heritage-listed Ilha de Mocambique, a small island with an ancient Arabic heritage and 400 years of Portuguese colonial history.
To find out more about our preferred accommodation in Mozambique, please download specific pages below or click here to download the entire Mozambique section of our Africa brochure.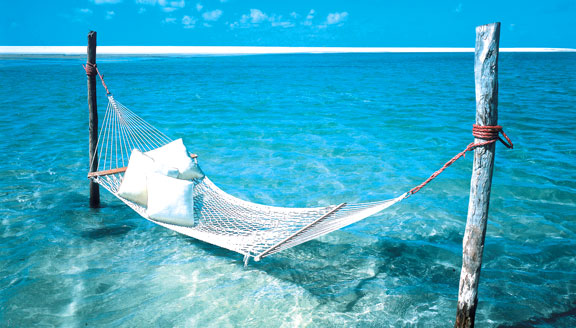 The Bazaruto Archipelago
This beautiful archipelago is akin to paradise, with crystal clear water and peaceful, secluded beaches, largely unspoilt.
Much of it is uninhabited, and the 6 islands, including the two largest – Bazaruto and Benguerra – are protected by a national park. These sandy isles are ringed by coral reefs and boast extremely clear water ideal for snorkelling and scuba diving. The seas abound with marine life, from corals and sea urchins to dolphins, dugongs, sharks and turtles. Freshwater crocodiles can be found in pools on some of the islands.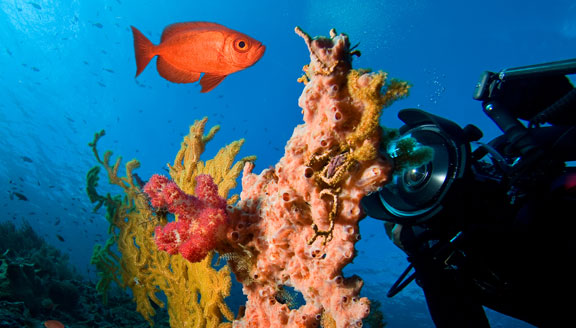 Snorkelling and diving
The Bazaruto Archipelago offers some of the finest scuba diving in the world, with glassy, pristine waters offering visibility up to 40 metres.
The marine national park is one of the largest in the Indian Ocean. The seas and reefs are home to many different species of turtles, dolphins, whales, rays, whale sharks, sharks and the highly endangered dugong. The magnificent coral reefs can be compared to the Great Barrier Reef with a dazzling array of soft and hard corals, sea urchins, anemones, seahorses and tropical fish.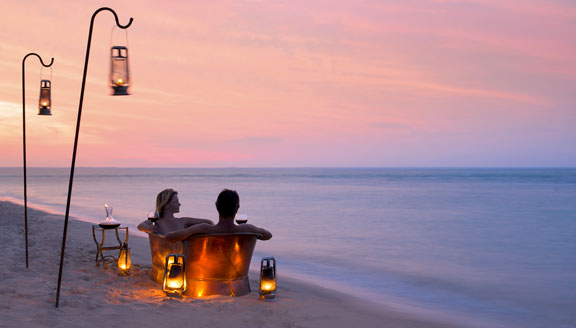 Exclusive beach hideaways
The Mozambican coastline and the untouched sandy islands of the Bazaruto Archipelago have become well-known for their small and exclusive beach resorts.
Surrounded by palm trees and set beside flawless white sand beaches, most resorts are eco-friendly and built from natural materials. From Bohemian chic to 5 star luxury they offer an idyllic island experience. View our selection of beach resorts by downloading our brochure page or contacting our experienced Africa destination specialists.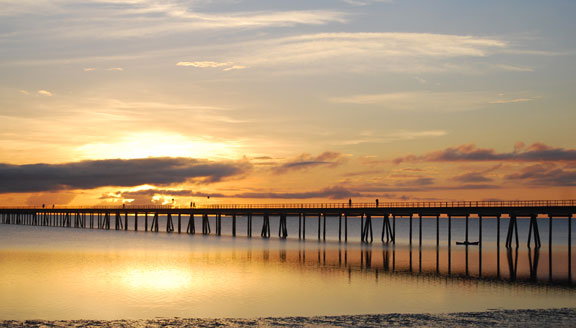 Ilha de Mocambique
Off the remote north coast of Mozambique, connected to the mainland by a 3.8 km long bridge, Ilha de Mocambique is an island lost in time.
The island is just 3km long and no more than 500m wide yet is so full of history it is protected as a World Heritage Site. When the famous Portuguese explorer Vasco da Gama arrived here in 1498 the island was already a busy Arab port ruled by a sultan. Over the next 400 years it became the capital of Portuguese East Africa, with an impressive fort, São Sebastião, built in the 16th century, and many graceful colonial buildings, some of which survive today. The island is a mix of different cultures including Arabic, African, Portuguese, Indian and even Brazilian.
Featured
Mozambique Accommodation
Below are some of our preferred accommodation options in Mozambique, carefully selected for their superior locations, service and level of comfort.
Discover some of the world's best scuba diving sites and get a taste of laid-back island life at Anantara Bazaruto Island Resort & Spa, located on a private islet in Mozambique's idyllic Bazaruto
andBeyond Benguerra Island is set on the largest island in the spectacular, sun-drenched Bazaruto Archipelago off the coast of Mozambique.
Surrounded by a pristine marine national park and miles of pure white sand, Azura Benguerra Island offers guests luxury, total seclusion and an unbeatable location steps from an ocean seething
Our
Brochure Pages
Select the 'Download Brochure Pages' tabs to view and download product pages from our Africa brochure.
Mozambique Overview
Why should you travel to Mozambique?
Mozambique has many superb stretches of beautiful coastline and a multitude of sandy islands offshore which are perfect settings for an idyllic beach holiday. With warm clear waters, some of the best coral reefs on the planet and incredible marine life, the area is renowned for excellent scuba diving, fishing and snorkelling. Although relatively remote, the Bazaruto Archipelago and the mainland's north coast offer a number of luxurious eco-resorts to choose from, ideal for those wanting to get away from it all.
What is the culture of Mozambique?
For centuries, Mozambique's Indian Ocean coast was an important trading route and a melting pot of Arabic, Indian, African, Chinese and Portuguese peoples, creating a fascinating and rich culture.
What is the climate in Mozambique?
The islands can be visited throughout the year. October to March is hot and humid with some rain, whilst May to October is dry with warm days (average 27°C) and cooler nights.
What can I combine Mozambique with?
Mainland Mozambique, the Bazaruto and Benguerra islands can be combined with a safari in Southern Africa. The north coast of Mozambique is very close to Tanzania and can be reached from Dar es Salaam thus combines conveniently with an East African safari.
How to get to Mozambique
Mozambique is easily accessed by air from Johannesburg. The Bazaruto Archipelago is reached by light aircraft or helicopter from Vilanculos. A network of air charters links Maputo (the capital) with the north coast, which can also be reached from Dar es Salaam in Tanzania.
Do I need a Visa for Mozambique? Please call us on 1300 363 302
Do I need vaccinations for Mozambique? Please call us on 1300 363 302