The mountain kingdom of Nepal is a destination of cultural wealth and spectacular scenic beauty.
Nepal is home to eight of the world's 14 highest mountains, stunning temples, numerous World Heritage Sites. In the lowlands are lush jungle plains where tiger and rhino roam.
Our selection of Nepal tours explore the rich cultural and natural treasures of this Himalayan kingdom. Discover the amazing temples of Patan Durbar Square and Boudhanath stupa, one of Buddhism's most sacred locations. Hike some of Nepal's most picturesque valleys, with panoramic views of the Himalayas. You could also go on safari in the famous Chitwan National Park, home to one-horned Asian rhino, sloth bear, elephant, Bengal tiger and over 500 species of bird.
To find out more about our range of Nepal tours, please download the pages below.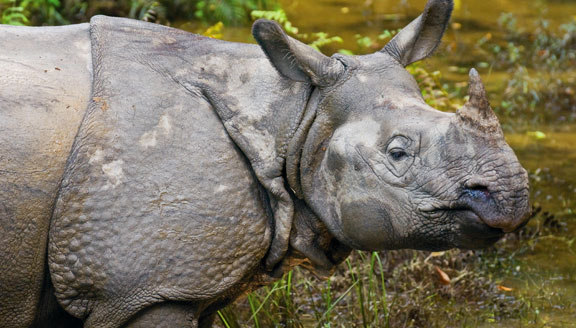 Game viewing by jeep in Chitwan N.P.
Set against the spectacular backdrop of the Himalayas, beautiful Chitwan is Nepal's oldest and most famous national park.
The living museum of Kathmandu
Arriving into Kathmandu, visitors to Nepal often feel as if they are stepping back into medieval times.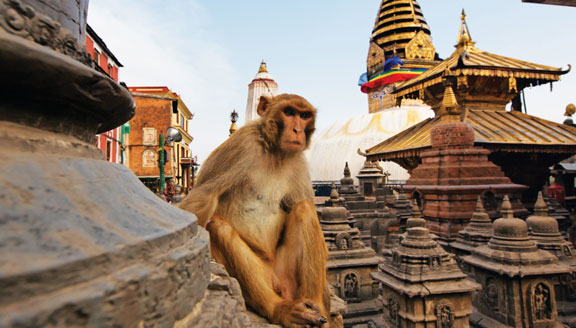 Patan – the City of Beauty
Patan, on the outskirts of Kathmandu is a UNESCO World Heritage Site and a treasure trove of architectural wonders, both Buddhist and Hindu.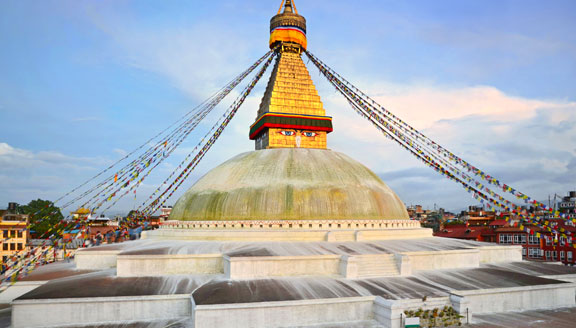 Bhaktapur and the Kathmandu Valley
Venturing into the Kathmandu Valley is like stepping back into history as you explore traditional villages and magnificent medieval towns like Bhaktapur.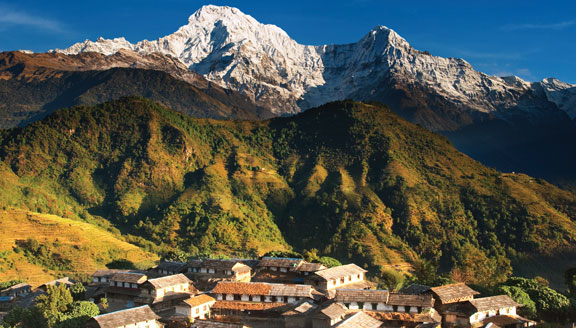 Pokhara & The Annapurnas
Visit the peaceful lakeside town of Pokhara, set against the spectacular backdrop of the snow-capped Himalayas.
Sample
Itineraries
Our Nepal tours include a range of hotels and resorts, wilderness lodges, sightseeing tours and safari adventures which can be combined in an itinerary tailor made to suit your interests, style and budget. Choose from one of our featured itineraries or let us custom design a tour just for you. To find out more about the type of Nepal experience we can put together for you, please download pages below.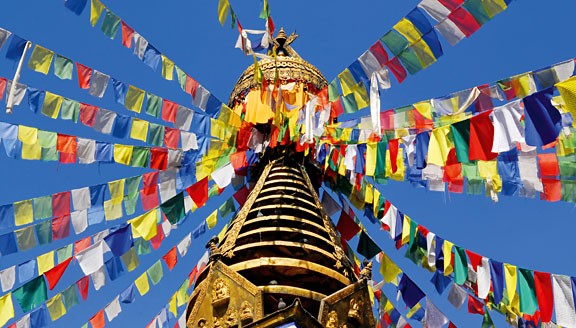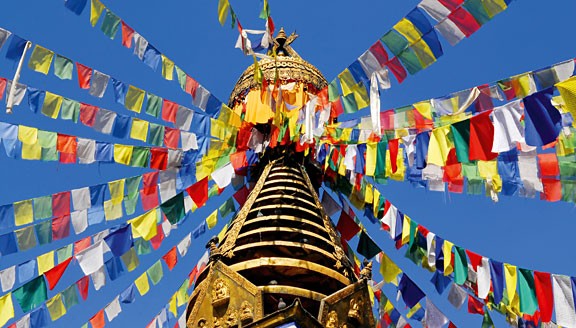 Secrets of Nepal
Discover the historic temples and Buddhist treasures of the Kathmandu Valley, and then fly to the lakeside town of Pokhara, famous for its panoramic views over the majestic Annapurna Range before visiting Nepal's wonderful Chitwan National Park – famous for its diverse wildlife, such as the one-horned Asian rhino.
Nepal Overview
Why Nepal: Set high in the Himalayas, with medieval cities and national parks teeming with rare animals, Nepal is renowned as much for its soaring mountains as it is for living history. Kathmandu and the surrounding valley brim with cultural and religious treasures, as well as vibrant markets and busy streets where traditional Nepalese life continues as it has for centuries.
When to Go: Nepal has two seasons: the dry season (from Oct – May) and the rainy, monsoon season (from Jun – Sep). Early spring (Mar – Apr) and late autumn (Oct – Nov) are the best times to visit, offering the clearest views and good weather for trekking. From Dec – Feb there is snow on the mountains with freezing temperatures at high altitudes, while the summer months of Jun – Aug can be uncomfortably hot.
Combine With: Neighbouring India or Bhutan, which both offer rich cultural experiences, stunning landscapes, trekking opportunities and wildlife viewing in national parks.
Getting There: Nepal tours begin in the capital, Kathmandu, which is served by the Tribhuvan International Airport, around 6 km from the city.