Explore the regal land of the Maharajas on one of our Rajasthan and North India tours.
Discover opulent palaces, magnificent temples, pleasure gardens and dominating hilltop fortresses in a region famous for its rich history and colourful peoples.
Rajasthan and North India cities include Jaipur, Jodphur, Udaipur, Jaisalmer, Pushkar and Bikaner. Against a background of desert scenery and rugged hills the people dress in flamboyant colours of bright pinks and blues, rich reds and golds, and are known for their wonderful craftwork. Rajasthan and North India tours usually include the glorious Taj Mahal in Agra and the famous monuments of Delhi.
You can also explore the cities of Rajasthan and North India by luxury train, such as the famous Palace on Wheels or the Royal Rahasthan on Wheels.
Wildlife lovers will be amazed by India's wildlife parks, such as Ranthambore, Corbett, Kanha and Banhavgarh which can be included in any itinerary. So don't miss a jungle safari to find the magnificent Bengal Tiger. Click here to see our range of India wildlife safaris.
Highlights of Rajasthan and North India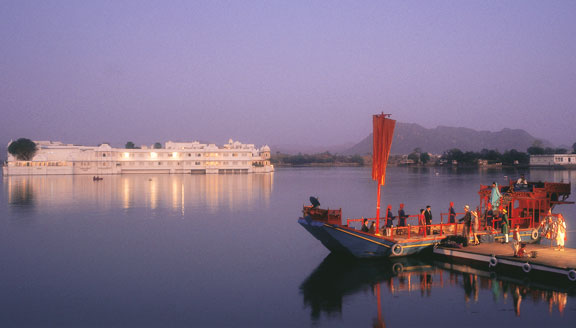 Romantic desert cities of Rajasthan
From the walled city of Bikaner to Jaipur's Amber Fort, Rajasthan offers history, colour and amazing architecture.
In the capital, Jaipur, visit the ornate Palace of Winds, City Palace and the 16th century Amber Fort. Beautiful Jodhpur, founded in 1459 is famous for its imposing hilltop Mehrangarh Fort, the enormous Umaid Bahawan Palace, part of which is a hotel, and the graceful marble Jaswant Thada mausoleum. Udaipur is probably the most romantic city of all, with its beautiful gardens of Sahelion-ki-Bari, majestic City Palace with its balconies and cupolas, and the exquisite 250 year old Lake Palace, which "floats" on Lake Pichola.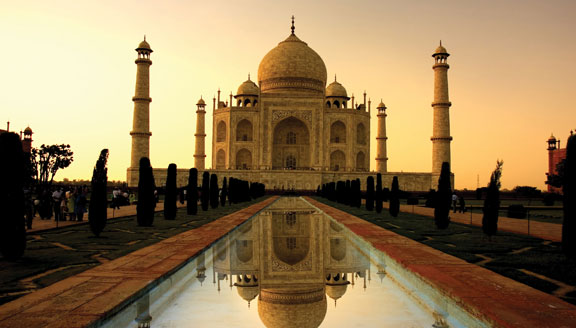 The Golden Triangle and Taj Mahal
India's legendary Golden Triangle is composed of the famous cities of Delhi, Jaipur and Agra, home of the Taj Mahal.
Delhi is India's dynamic capital where days can be spent exploring the monuments and the fascinating life on the streets. The narrow lanes of Old Delhi contrast with grand government buildings, the towering Red Fort, the magnificent Jama Masjid Mosque and the beautiful 12th century Qutab Minar tower. Jaipur, the 'Pink City' is the romantic capital of Rajasthan with dramatic Rajput and Mughal architecture, forts and palaces. Agra is where you will find the wonderful Taj Mahal mausoleum, built of luminous white marble and surrounded by gardens and reflecting pools.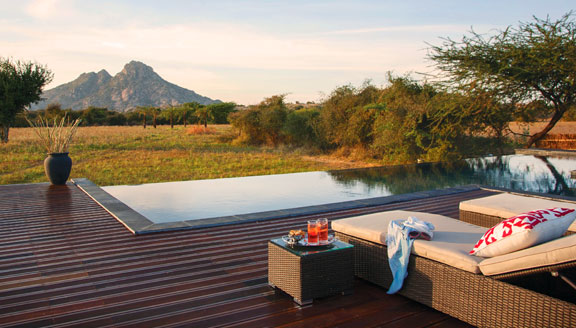 Unique Escapes
Go off the beaten track and discover unique experiences when you incorporate one of our specially handpicked hotels into your itinerary.
Leave the beaten track and discover unique experiences when you incorporate one of our selected boutique hotels into your itinerary. These magnificent properties offer a unique and authentic experience of rural Rajasthan. Combine subtle opulence with the thrilling adventure of searching for wildlife including leopards, wolves, antelopes and flamingos when you stay at the luxurious Jawai Leopard Camp, or soak up the serene atmosphere at Shahpura Bagh, where guests are accommodated in the family's main residence or in a restored building which once housed British Regents and Maharajas.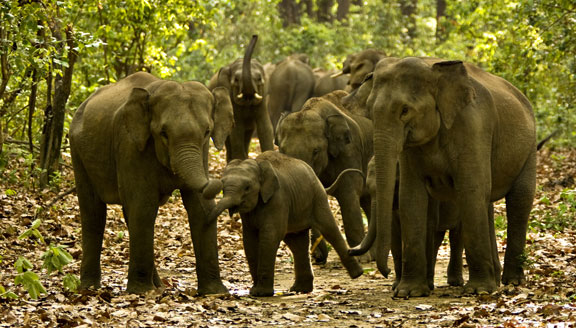 Wildlife Safaris
Leave the towns behind and discover India's wonderful national parks, rich in amazing wildlife including tigers and elephants.
Take jungle safaris by jeep in search of tigers, elephants, rhino, jackals, rhesus macaque, langur monkeys, many species of deer and antelope, as well as a wealth of birdlife. Watching elephants or the royal Bengal tiger in the wild will be your most cherished memory of India. India's rich range of wildlife reserves include Bandhavgarh National Park, Ranthambore Tiger Reserve, Corbett National Park, Gir Sanctuary, Kazaringa and Kanha National Park. Please visit the India Wildlife Safaris section of our website for more information.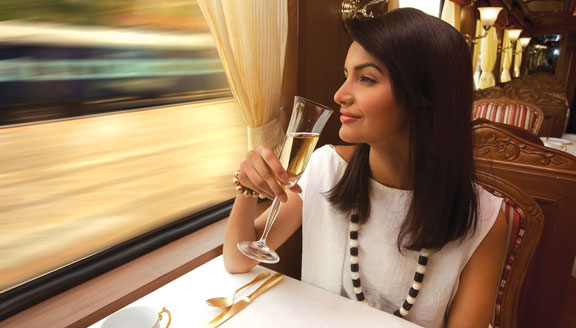 Luxury Train Journeys
Explore India aboard a luxury hotel on wheels! We offer two exciting rail journeys that capture the romance of a bygone era.
Visit the desert cities of royal Rajasthan, with their ornate temples, marbled palaces and huge fortresses. Take a jungle safari into a wildlife park, visit the lost city of Khajuraho or fascinating Varanasi on the River Ganges. Each train travels through the night and touring is done by day in air-conditioned vehicles accompanied by English speaking local guides.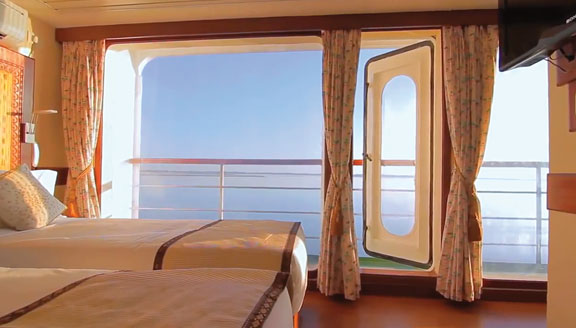 River Cruising
Take a magical and unhurried journey through India by river boat as you cruise down the sacred River Ganges or the mighty Brahmaputra.
From the shaded deck you can watch the rich panorama of stunning landscapes, traditional villages, exotic wildlife, and the timelessness of rural life. Go ashore to visit magnificent temples, ancient cities and historic sites. Take a safari to see rare one horned rhino or tiger in Kazaringa National Park, or explore the Sundarbans where tigers live amongst the mangroves.
Tours and Holidays to Rajasthan
This classical India itinerary combines Mughal treasures such as the Taj Mahal with the royal architecture of Rajasthan's most famous cities.
Accommodation in Rajasthan
Crystal Sarovar Premiere in downtown Agra offers stylish, modern accommodation and a peaceful atmosphere, while being just 3km from the Taj Mahal.
Fateh Garh is an eco-friendly hilltop hotel in Udaipur offering sweeping views of the City of Lakes, its ancient sites and the Aravalli mountain range.
The stately ITC Mughal offers sumptuous accommodation sprawled across 35 perfectly manicured acres in close proximity to the Taj Mahal in Agra.
Jamtara Wilderness Camp is a lovely tented camp at the edge of Pench National Park, the evocative setting for Rudyard Kipling's classic novel, The Jungle Book.
Jawai Bandh is a splendid Relais & Châteaux luxury tented camp set in untrammelled wilderness where leopards still roam free.
The Le Meridien New Delhi is conveniently close to many famous monuments, from India Gate and Jantar Mantar to Connaught Place.
The extravagant 19th century Rambagh Palace offers spectacularly restored guestrooms that were once the private chambers of the Maharajah of Jaipur.
Samode Haveli is a unique boutique hotel tucked inside a nobleman's family home. The property is located within the ancient walls of the 'Pink City' of Jaipur.
Shahpura Bagh is one of Rajasthan's finest luxury homestays, located on a picturesque nobleman's estate between Udaipur and Jaipur.
The exquisite Taj Jai Mahal Palace provides a taste of regal Rajasthani heritage, occupying a painstakingly restored royal residence in the heart of Jaipur.
The Taj Lake Palace is a unique luxury hotel set in an 18th century palace of white marble that appears to float on Udaipur's Lake Pichola.
The Birder's Inn is the perfect base for bird-watching in India's wonderful Keoladeo Ghana National Park which boasts over 350 avian species.
Rajasthan and North India Overview
Why visit Rajasthan & North India? This is one of the most visited and famous areas of India, renowned for its dramatic history, romantic desert cities, ancient and mysterious temples, massive hilltop forts and colourful desert peoples, as well as the most beautiful building in the world, the Taj Majal.
When is the best time to go to Rajasthan & North India? The best time to visit Rajasthan is October to mid April. Clear blue skies and a moderate to slightly chilly temperature (particularly Dec – Jan) make these months the perfect time to visit. From mid April to mid June it becomes very hot followed by the onset of monsoon rain. The monsoon continues until early August. August and September are warm to occasionally hot in the day with cool evenings.
What can I combine Rajasthan with? The vibrant city of Varanasi situated on the banks of the holy Ganges River and the temples of Khajuraho with their exquisite carvings and erotic sculptures.
Ho do you get to Rajasthan? Fly into Delhi and then travel by air, road or rail to cities such as Jaipur, Jodhpur, Agra or Varanasi .