Our Colombia tours explore the country's stunning natural scenery, ranging from sultry Caribbean beaches and tropical Amazon rainforest to snow-capped Andean peaks.
Colombia is also rich in wildlife, easily observed in the pristine Tayrona National Park, while the country's warm waters are home to an array of colourful marine life.
Complementing this is the warmth and hospitality of the people and the rich cultural fusion of Spanish, African and indigenous cultures. Visit picturesque cities like Cartagena and Villa de Leyva, tour the beautiful valleys of the Coffee Triangle and discover traditional villages and cloud forests teeming with birds.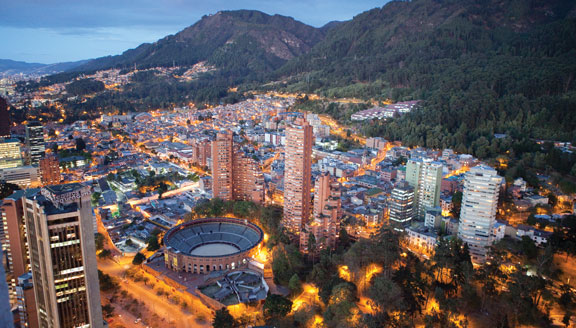 Bogota, Colombia's Capital
Situated at 2,600m in the central highlands of Colombia, Bogota is a cultural hub reflecting the nation's multi-cultural populace.
This modern city of 8 million people is rich in museums, art galleries, wide plazas, grand public buildings and historic churches. It has a vibrant arts scene and is famous for its music, theatre, festivals, fashion and food. Visit the historic La Candelaria area, Plaza de Bolivar, the National Museum, the Gold Museum, the Iglesia de Santa Clara and Iglesia San Francisco.
Villa de Leyva
Travel north of Bogota through fertile highlands to visit the impressive Salt Cathedral at Zipaquirá.
This magnificent feat of engineering was built over ancient salt mines and is considered a jewel of modern architecture. Continue on to the beautiful 16th century town of Villa de Leyva famous for its enormous plaza, the size of two football pitches, and its unspoilt colonial buildings. Visit the Museo El Fosil, built on the spot where a marine dinosaur was found, and the nearby Convento del Santo Ecce Homo, founded by the Dominicans in 1620.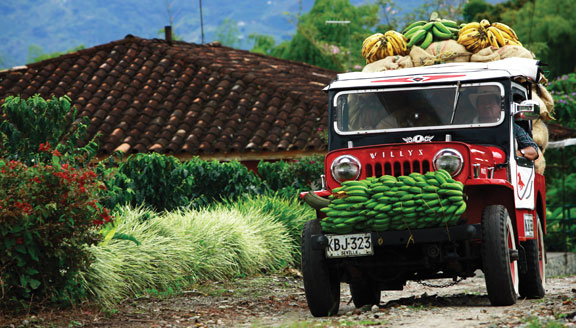 The Coffee Triangle
Heaven for coffee lovers, the Coffee Triangle offers bucolic landscapes of green hills, banana trees, fruit orchards and coffee plantations.
This region some of the highest quality beans in the world. Travel the scenic Valle del Cocora with its cloud forests filled with exotic birds and towering Quindian wax palms (the national tree). Visit the traditional villages of Filandia and Salento with their classic colonial houses.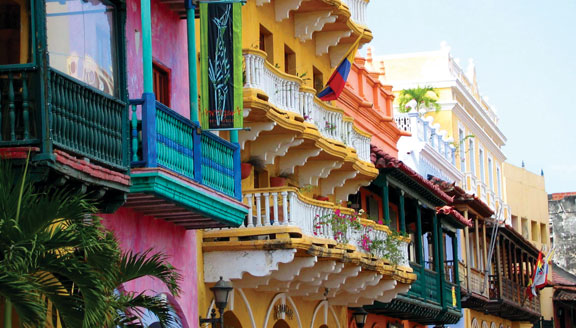 Vibrant Cartagena de Indias
Founded by Spanish Conquistadors in 1533 on the site of an Indian settlement, Cartagena is rich in history.
Situated on the Caribbean Sea, the city was often attacked by pirates and has some of the most impressive fortifications in South America. The old city with its monuments, churches, historic houses, and narrow streets is a UNESCO World Heritage Site. Bougainvilleas tumble over bright painted balconies and the streets are alive with the rhythms of traditional music, outdoor cafes, street performers and food vendors.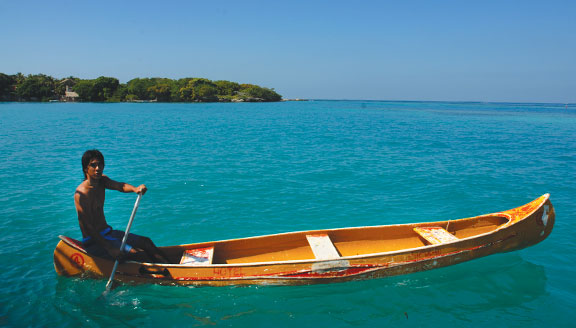 The Archipelago of Islas del Rosario
Take a day trip to the idyllic Rosario Archipelago National Park, a pristine coastal region.
This National Park was created to protect one of the most important coral reefs on the Colombian Caribbean coast. The archipelago is made up of 23 coral islands and islets formed just 5,000 years ago stretching nearly 4,500 kilometres. With an abundance of reefs, lagoons, mangroves and tropical forests, the Rosario Islands brim with tropical fish, turtles, rays and dolphins. They are just 45 minutes by speedboat from Cartagena.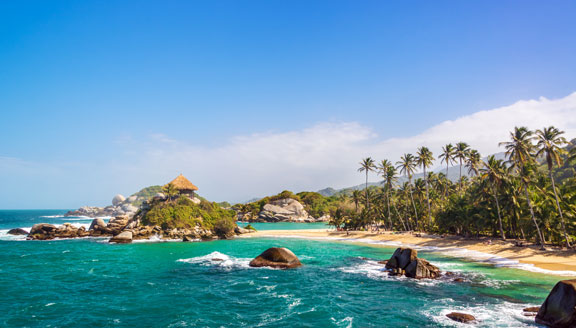 Santa Marta & Tayrona National Park
Discover the natural wonders of the dramatic Patagonian landscape.
Tayrona National Park on Colombia's Atlantic coast is accessed from the town of Santa Marta. The park covers an area of 15,000 hectares, encompassing pristine coastline and snow-capped mountains. Explore forests, beaches, coral reefs, and mangroves, looking out for wildlife such as opossum, jaguar, deer and howler monkey. Some 100 mammal, 200 bird and numerous reptile species have been recorded in the park, and there are also fascinating remains of ancient pre-Colombian cities with stone houses, terraces and water channels, joined by stone pathways through the mountains. Activities include hiking, snorkeling, bird watching, kayaking, and cycling.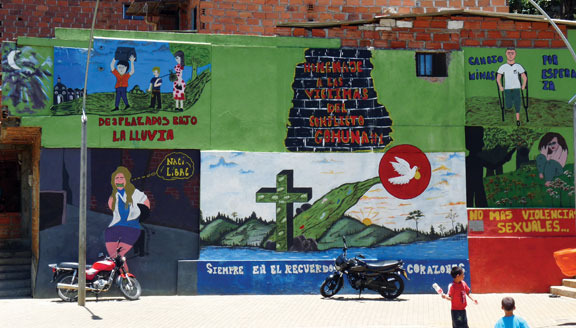 Medellin
Colombia's second largest city lies in the fertile Aburra Valley in the central Andean highlands.
At an altitude of 1,538 m it has a delightfully temperate climate. Spanish colonial history of this region goes back to 1515, with the old city of Medellin founded in 1675. Since the dark days of infamous drug lord Pablo Escobar, the city has undergone an economic and artistic renaissance. Today, it is renowned for sculpture, art, literature,fashion and its annual flower festival. Visit the world-renowned Botero sculptures and the amazing Museum of Antioquia. Medellin is also a gateway to historic towns like Santa Fe de Antioquia, San Jerónimo and Guatapé.
Colombia Overview
Why Colombia: With its amazingly varied geography, Colombia ranks in the top 3 countries in the world for biodiversity. It is a must-visit for nature lovers and bird watchers. The country also has beautiful beaches, a wealth of historic towns and cities, in particular Cartagena.
When to Go: Apart from the coastal regions, much of Colombia has a wonderfully temperate climate. It can get cool to cold at night in the highlands, particularly Bogota. The best time to visit is during the dry season (Dec-Mar) or in Jul and Aug.
Combine With: Quito and the Galapagos Islands in Ecuador or Peru for its world-famous Incan archaeological sites.
Getting There: The international airport at Bogota receives regular flights from most major cities in South and Central America including Lima in Peru, Quito in Ecuador and Buenos Aires in Argentina.