Explore the Ross Sea on an expedition cruise and visit explorer huts and areas of abundant wildlife including penguins, whales and other marine mammals.
Take an epic exploratory cruise to the very "heart of Antarctica", the remote Ross Sea and one of the most untouched regions on our planet.
Cruises to the Ross Sea transport you further south than any other sea route, navigating masses of sea-ice where wildlife abounds, including penguins, sea birds, seals and whales.
Crossing the Southern Ocean deep into Antarctica has challenged even the best sailors, but it is well worth the adventure. The remote Ross Sea is the site of historic huts left behind by legendary polar explorers Scott and Shackleton, and it is home to the Ross Ice Shelf, McMurdo Station, impressive mountains like Mount Erebus and Mount Terror, and the mysterious Dry Valleys.
Voyage through sea ice to view abundant wildlife: huge colonies of Emperor and Adelie penguins, sea birds, whales, seals and other marine mammals. Some ships carry helicopters specifically for shore excursions. On any journey to this side of Antarctica, you will usually visit some of the Sub-Antarctic Islands such as Snares, Auckland and Campbell Islands, plus the World Heritage Site of Macquarie Island, home to three million Royal Penguins and hundreds of thousands of King Penguins.
Our
Brochure Pages
We have a unique selection of Antarctica and Ross Sea cruise options carefully chosen for their itineraries, as well as the vessels used. The ice-strengthened ships we utilise are all small to medium in size, carrying a maximum of 50-199 passengers, to ensure an authentic, intimate experience of the untrammelled wilderness. All of our cruises and tours are completely tailor made to suit our clients interests, budget, and timeframe. To find out more about the type of Antarctic Cruise program we can put together for you, please download the pages below.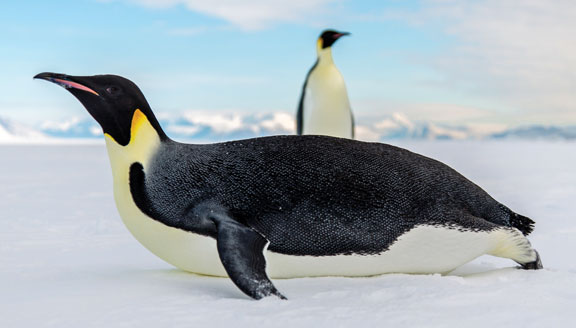 Ross Sea
This epic voyage starts in Ushuaia in Argentina and voyages around Antarctica to Invercargill in New Zealand. Highlights include the Antarctic Peninsula, Peter I Island, the Bellingshausen Sea, the Amundsen Sea, the Ross Sea and Campbell Island. Two helicopters and a fleet of Zodiacs are carried on board for shore landings throughout the trip.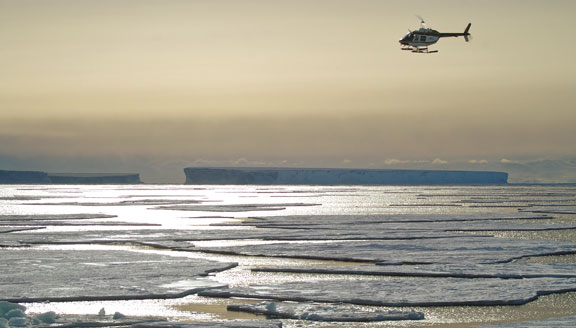 In the Wake of Scott & Shackleton
Come face-to-face with raw nature and experience drifting icebergs vivid with colour, visit rookeries with millions of penguins and watch for whales navigating the ice floes as you follow in the footsteps of legendary polar explorers Robert Falcon Scott and Ernest Shackleton.
Why Ross Sea: The Ross Sea is one of the most remote and pristine areas of Antarctica and visited only by a lucky few. Wild and unpredictable, it has spectacular scenery on a monumental scale. Expect to see the enormous Ross Ice Shelf, towering Mount Erebus and spectacular numbers of seabirds and penguins. The historic huts of polar explorers such as Scott and Shackleton add another fascinating dimension to your journey.
Climate: The weather in eastern Antarctica is harsher and even less predictable than the Antarctic Peninsula. Fierce polar winds from the South Pole can blow for days, and the area is icebound for much of the year. Summer temperatures tend to be around -1oC.
Combine With: If your voyage starts or ends in Ushuaia, then it makes sense to include some sightseeing in South America with your itinerary. Most voyages to the Ross Sea start in New Zealand, so consider a pre or post-cruise holiday here.
Getting There: Voyages to the Ross Sea usually embark from Invercargill in New Zealand and return to Invercargill. Alternatively, you might embark or disembark in Ushuaia, Argentina.