Explore the remote and wild Ross Sea
Take an epic exploratory cruise to the very "heart of Antarctica", the remote Ross Sea and one of the most untouched regions on our planet. Visit explorer huts and areas of abundant wildlife including penguins, whales and other marine mammals.
Cruises to the Ross Sea transport you further south than any other sea route, navigating masses of sea-ice where wildlife abounds, including penguins, sea birds, seals and whales.
Crossing the Southern Ocean deep into Antarctica has challenged even the best sailors, but it is well worth the adventure. The remote Ross Sea is the site of historic huts left behind by legendary polar explorers Scott and Shackleton, and it is home to the Ross Ice Shelf, McMurdo Station, impressive mountains like Mount Erebus and Mount Terror, and the mysterious Dry Valleys.
Voyage through sea ice to view abundant wildlife: huge colonies of Emperor and Adelie penguins, sea birds, whales, seals and other marine mammals. Some ships carry helicopters specifically for shore excursions. On any journey to this side of Antarctica, you will usually visit some of the Sub-Antarctic Islands such as Snares, Auckland and Campbell Islands, plus the World Heritage Site of Macquarie Island, home to three million Royal Penguins and hundreds of thousands of King Penguins.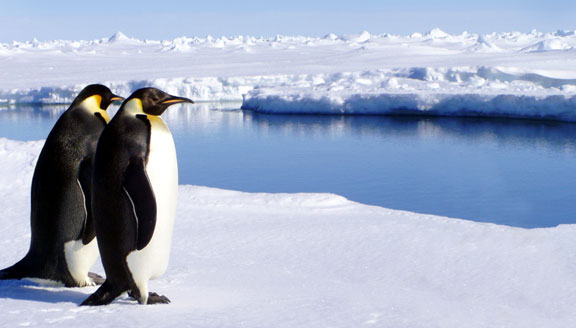 Encounter extraordinary wildlife
The fauna of the Ross Sea is different from that on the warmer, more northerly Antarctic Peninsula.
Visit the historic huts of Shackleton and Scott
Conditions permitting most voyages to the Ross Sea will visit the historic huts built by the Antarctic explorers on Ross Island in the Ross Sea.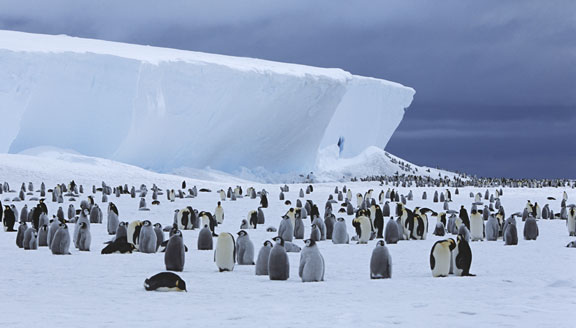 Encounter tabular icebergs and the Ross Ice Shelf
The enormous Ross Ice Shelf is the largest of its kind in Antarctica and was called "The Barrier" by early explorers.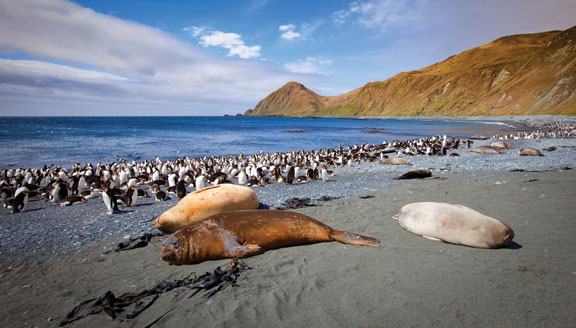 Wildlife rich Sub-Antarctic islands
Most journeys to the Ross Sea visit the remote sub Antarctic islands south and west of New Zealand, which are rich in unique flora and fauna.
Cruises to Antarctica & the surrounding regions
We have a unique selection of Antarctic Peninsula cruise options carefully chosen for their itineraries, as well as the vessels used. Our selection of ice-strengthened ships are all small to medium in size, with a maximum of 50-199 passengers, ensuring an authentic, up-close encounter with the untrammelled wilderness. All of our cruises and tours are completely tailor made to suit our clients interests, budget, and timeframe.
These unique Antarctic air journeys make it possible to explore the 'Great White Continent' while avoiding the often turbulent Drake Passage by boat