Travel to Africa on safari with
African Wildlife Safaris
An African safari is one of the most exciting and rewarding holidays you could ever experience. Discover the real spirit of Africa on our personalised, tailor made African safaris and tours, from up-close encounters with Africa's iconic wildlife to authentic cultural experiences.
The sheer abundance of animals will take your breath away, as well as the variety of species and the ease of viewing them. In addition to the famous gameviewing locations such as the Masai Mara in Kenya, the Serengeti in Tanzania, Kruger National Park in South Africa, and the Okavango in Botswana, we also have intimate knowledge of some of the lesser known locations where incredible wildlife viewing can be experienced.
At the same time the continent has even more to offer: dramatic landscapes, colourful tribes, interesting cultures, and a wide range of outdoor adventures. From Morocco to Madagascar, Cairo to Cape Town, we offer a range of fabulous African safaris, tours and beach holidays.
There are also a wide variety of accommodation options to choose from. Whether you are looking for an experience staying in modest bush camps and lodges, or are wishing to travel in total luxury staying at exclusive premier tented camps located in the heart of prime game viewing locations, we have the expert advice to create the safari experience you are looking for.
We understand that every traveller is different, so we tailor our Africa safaris and tours to suit your requirements. You choose where and when you want to go, where you want to stay, and our experienced Africa staff will custom design an itinerary to suit your specific style, interests and budget. We also offer one or two escorted set-departures every year for those travellers who prefer to travel in a group.
Best things to do in Africa
What are the best places to visit in Africa? What are the best things to do in Africa? When is the best month to travel to Africa? We are here to help, be inspired with our range of recommended Africa Safaris & Tours across our range of destinations including Botswana, Kenya, Namibia, Ethiopia, South Africa and Tanzania. This information provides a good starting point in planning your African adventure and has been chosen by our expert staff.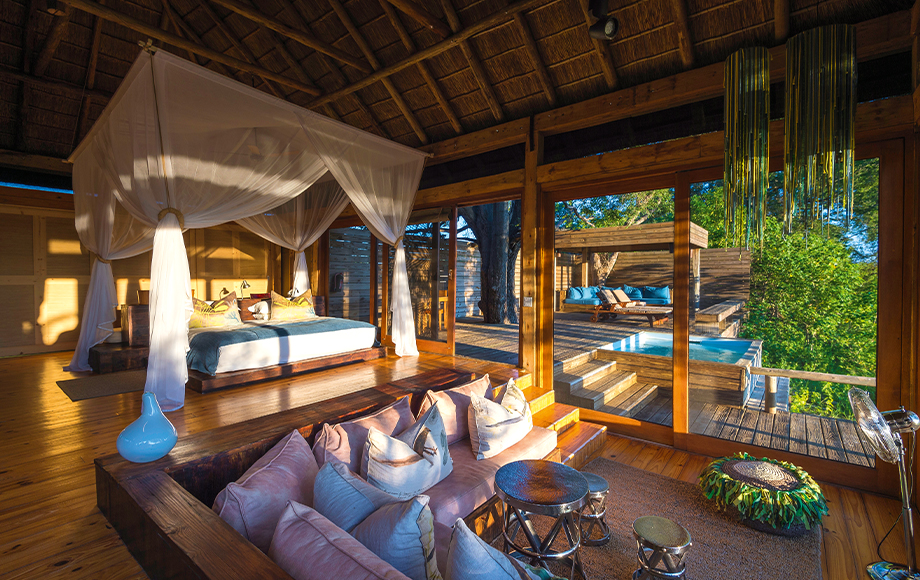 Wilderness Safaris Luxury Camps
Dedicated to sharing Africa's wildest places with guests in a responsible manner, Wilderness Safaris operates on 2.6 million hectares of southern Africa's best wildlife parks and reserves, using only camps that are designed to be as eco-friendly as possible, in some of the world's best wilderness and wildlife locations. For more information, please view the following destination pages: Botswana, Namibia, Zambia & Zimbabwe.
Luxury Rail Journeys with Rovos Rail
Travel Agatha Christie style on opulent Rovos Rail which easily rivals the Orient Express. Re-live history and step back in time to the romantic days of pre-war rail travel with luxurious suites, lavish period decor and an elegant Victorian dining car. Journey from the historic railway station in Pretoria to beautiful Cape Town, or travel north to the renowned Victoria Falls. For details please view the following destination page: South Africa.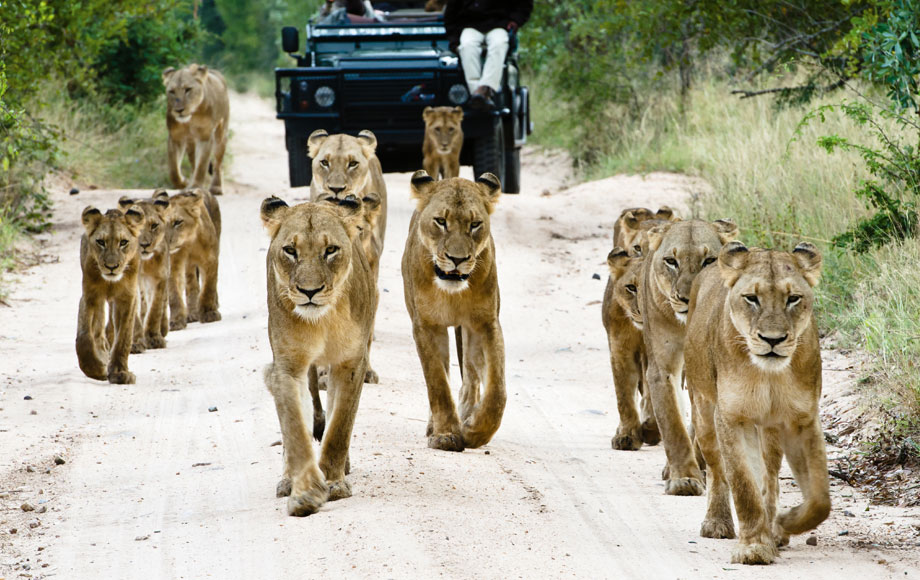 South Africa – Legendary Kruger Safari
For the ultimate wildlife experience there is little to rival South Africa's Kruger National Park and its surrounding exclusive private game reserves. Offering an unrivalled opportunity to view Africa's famous "Big 5" as well as wild dog, cheetah, and herds of plains game, famous lodges include Mala Mala, Sabi Sabi, Singita, and Londolozi. For more information, please view the following destination page: South Africa.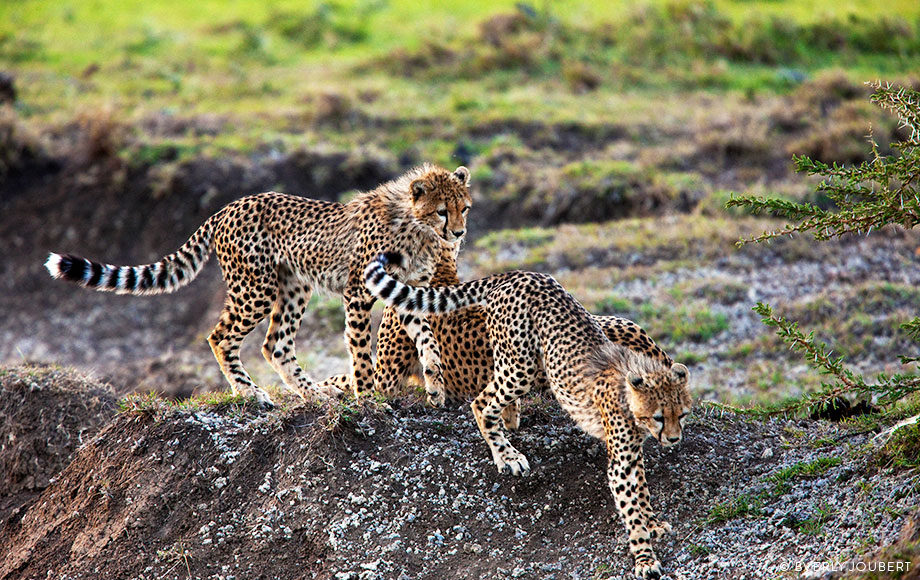 Kenya Safari – Masai Mara
The famous Masai Mara encompasses both a national reserve and a Maasai tribal area on Kenya's south west border with Tanzania. It is considered to offer the best game viewing in Kenya due to its abundant species of birds and animals including grazers such as zebra, giraffe and elephant, as well as predators such as lion, leopard and cheetah. For more information, please view the following destination page: Kenya.
South Africa – Grootbos Private Reserve
The award winning Grootbos Private Nature Reserve offers 5 star luxury accommodation overlooking the Cape's famous Walker Bay where up to 160 Southern Right whales make their home between June and December. It is possible to see the "Marine Big 5" – whales, great white sharks, dolphins, seals and penguins – all in one day. For more information, please view the following destination page: South Africa.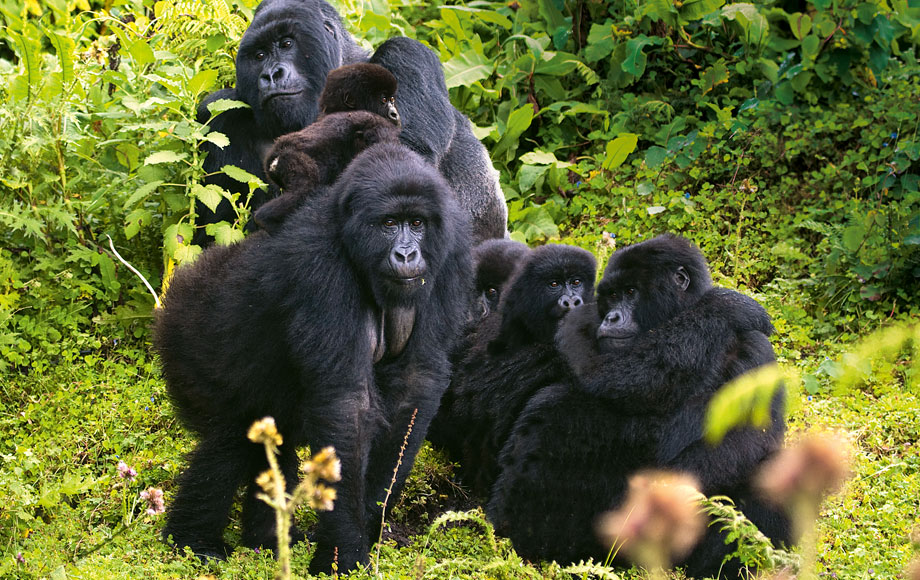 Rwanda & Uganda Gorilla Trekking
An encounter with a family of mountain gorillas in the mountainous forests of Rwanda or Uganda is without doubt one of the world's most inspiring wildlife experiences. These endangered primates live in the cool, mist-swathed forests of the Virunga Volcanoes, or in Uganda's Bwindi Impenetrable Forest. For more information, please view the following destination pages: Rwanda and Uganda.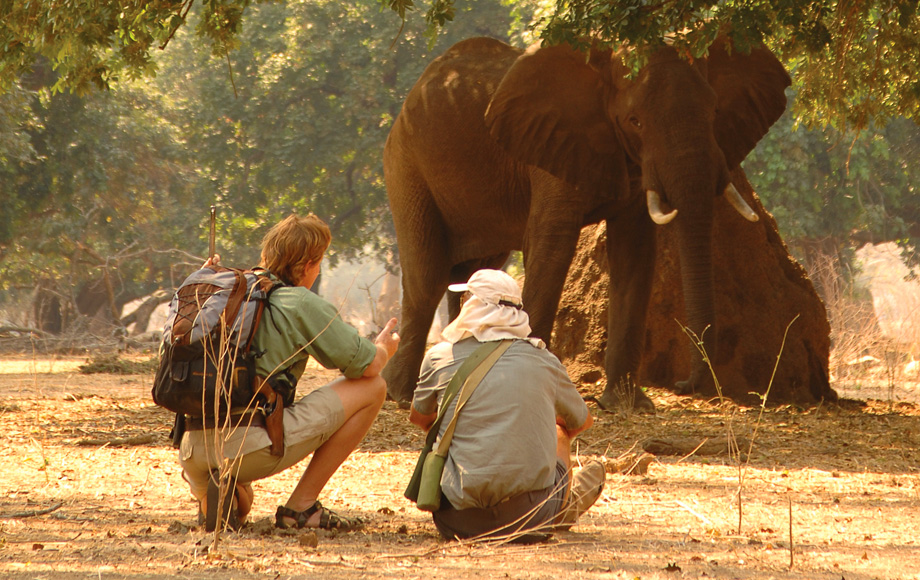 Zambia Wild – A True Safari
For glorious and off-the-beaten-track adventures, unexpected wildlife sightings and fun experiences, Zambia is hard to beat. Combine luxurious lodges with exclusive small bush camps, or immerse yourself in the wilderness, travelling on foot from one bush camp to the next. Activities include day and night gameviewing by 4WD, canoeing and walking safaris. For details, please view the following destination page:
Zambia.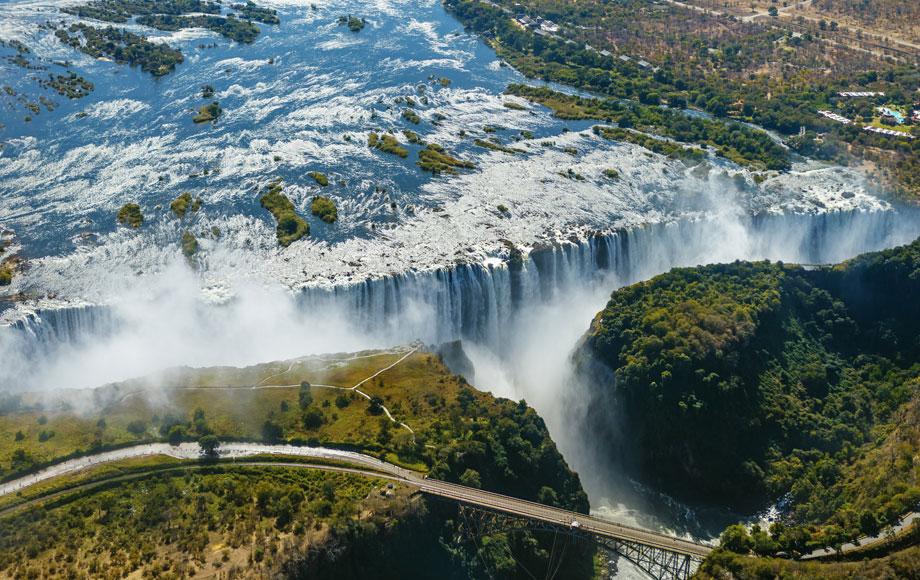 Victoria Falls
The Victoria Falls are on the Zambezi River, and border the countries of Zambia and Zimbabwe. Also called Mosi-oa-Tunya (The Smoke that Thunders) the falls plummet 108 metres over a width of nearly 2 kilometres into the deep gorge below and are considered to be one of the seven natural wonders of the world. For details, please view the following destination pages: Zimbabwe and Zambia.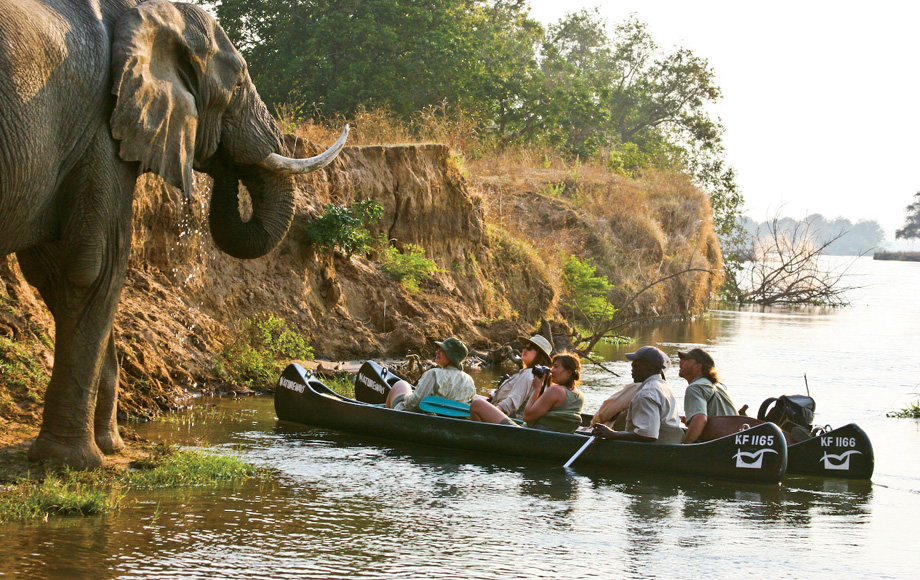 Canoeing the Zambezi River
Experience the adventure of canoeing down the mighty Zambezi River through some of Africa's most beautiful wilderness. Imagine the thrill as your canoe passes close to a herd of elephants drinking and bathing in the river, or a pod of hippo wallowing in the shallows. No method of travel could bring you closer to the beauty of the African bush. For details, please view the following destination page: Zimbabwe.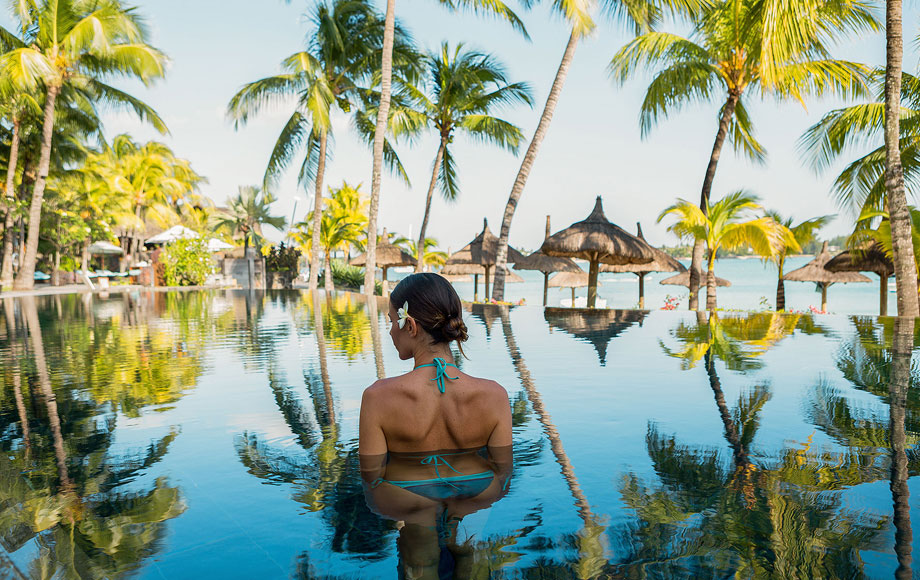 Mauritius
A jewel in the heart of the Indian Ocean, the tropical island paradise of Mauritius is both an exotic holiday destination and an ideal stopover en route to Africa. Dramatic volcanic mountains form the centre of the island, whilst most of the spectacular coastline is protected by a coral reef, and white sandy beaches give way to a warm torqiuse sea. For details, please view the following destination page: Mauritius.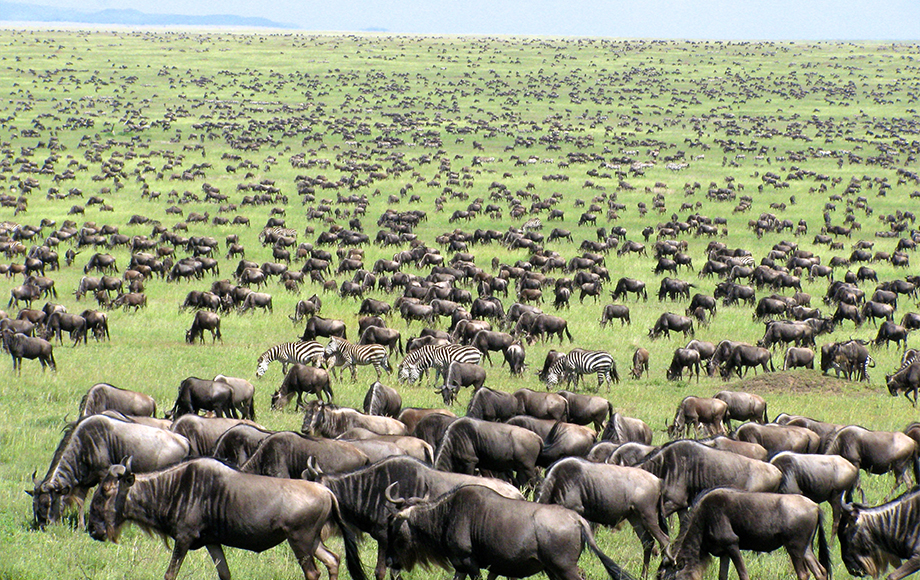 Tanzania – Serengeti Migration
The unique Serengeti ecosystem is world famous for its spectacular scenery and wildlife. It covers 30,000 square kms and is the arena for the largest terrestrial mammal migration in the world. Every year over 1.5 million wildebeest, 250,000 zebra and 400,000 Thomson's gazelles migrate across these "endless plains" as they have done for millennia. For details, please view the following destination page: Tanzania.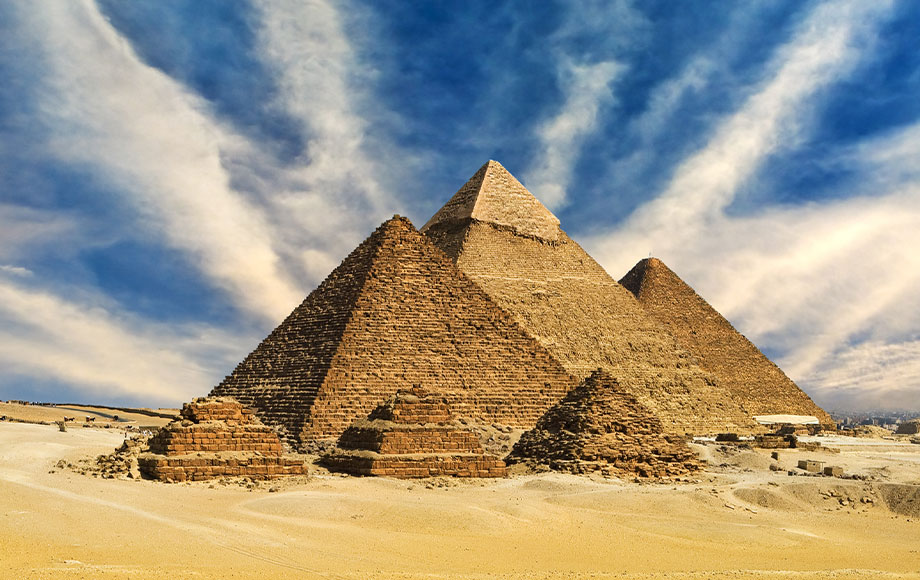 Egypt
Step back in time and explore the cultural treasures, rich history and spectacular desert landscapes of Egypt.A curious mix of old and new, Egypt offers fascinating historic sites, exotic culture, colourful souks, tantalising cuisine, a sunny climate and gorgeous beaches.
For more information, please view the following destination page: Egypt
Recommended Africa Safaris
The following tours are private, independent and can be easily customised to suit your personal travelling requirements. Please contact us to begin designing your personalised Africa experience.
This epic itinerary encompasses an epic five-country train journey aboard the Rovos Rail, a safari in Tanzania's Ngorongoro Crater and Serengeti as well as a beach getaway on the Indian Ocean coast.
JOIN OUR
E-Newsletter
Sign up to receive updates about exciting journeys, special offers and more