Explore a region of incredible geological formations
Discover the diversity and wild landscapes of the Sub-Antarctic Islands, rich in endemic flora and fauna including the Yellow-Eyed Penguin.
The islands are home to a bewildering array of species including albatross, penguins, petrels, prions, shearwaters, sea lions, fur seals and elephant seals.
Secluded and seldom visited, the Sub-Antarctic Islands are recognised by UNESCO as one of the world's most precious biodiversity hotspots. Often called "The Galapagos of the Southern Ocean", these remote islands harbour incredible volcanic and glacial geological formations as well as extraordinary flora and fauna including the endangered Yellow-Eyed Penguin, plus thousands of other endemic birds.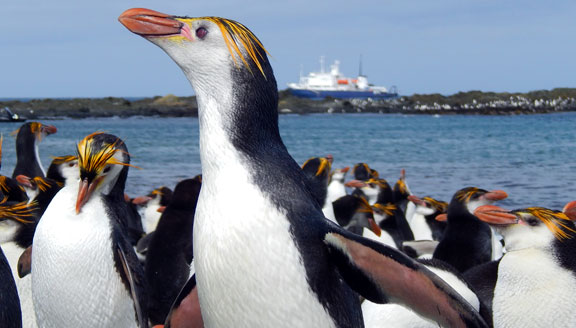 The Snares Islands
The Snares Islands are the only Sub-Antarctic islands to never have had introduced species. The remote islands can only be explored by Zodiac and no landings are permitted.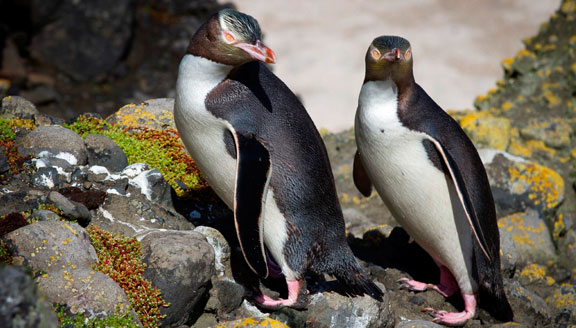 The Auckland Islands and Enderby Island
This fairly large group of islands has a fascinating history of exploration, shipwrecks and human settlement.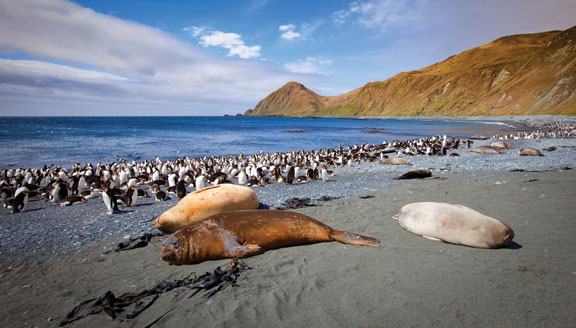 Macquarie Island's Royal Penguins
Known as "Penguin City", Macquarie Island is the only breeding ground of the Royal Penguin and boasts three other penguin species.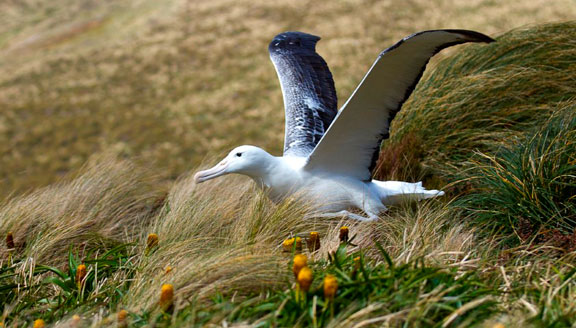 Campbell Islands
Campbell Island is the most southerly of the New Zealand Sub-Antarctic Islands, located 700 km south of New Zealand.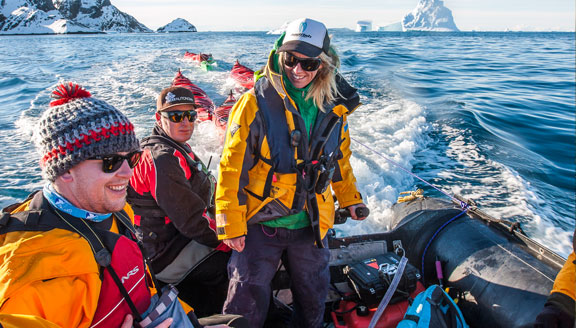 Zodiac Excursions
Most shore excursions and sightseeing trips in and around the Sub-Antarctic islands are by Zodiac inflatable boats.
Cruises to Antarctica & the surrounding regions
We have a unique selection of Antarctic Peninsula cruise options carefully chosen for their itineraries, as well as the vessels used. Our selection of ice-strengthened ships are all small to medium in size, with a maximum of 50-199 passengers, ensuring an authentic, up-close encounter with the untrammelled wilderness. All of our cruises and tours are completely tailor made to suit our clients interests, budget, and timeframe.
These unique Antarctic air journeys make it possible to explore the 'Great White Continent' while avoiding the often turbulent Drake Passage by boat
Sub-Antarctic Islands Overview