Discover the unparalleled natural beauty and vibrant indigenous cultures of landlocked Bolivia.
This diverse country of welcoming people has so much to offer, from colonial townships and steamy Amazon jungles to stunning Lake Titicaca, jewel-toned lakes and the enormous salt flats of the Altiplano.
Explore La Paz, the highest capital in the world and be sure to explore the surreal landscape of Salar de Uyuni, the world's largest salt lake stretching for hundreds of kilometres.
Due to Bolivia's high altitude we recommend you spend at least a few days in Peru to acclimatise before travelling to La Paz, which has an altitude of 3,650 metres above sea level.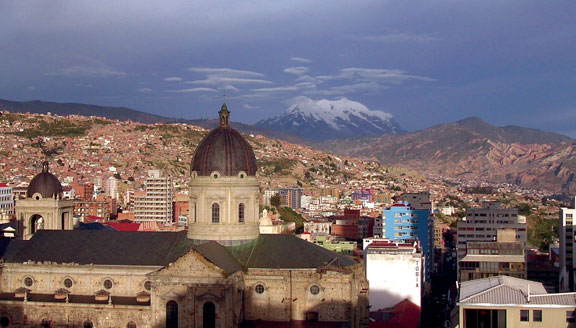 La Paz, The World's Highest Capital City
At an altitude of 3,650m, stunning La Paz is the world's highest capital city and can literally take your breath away.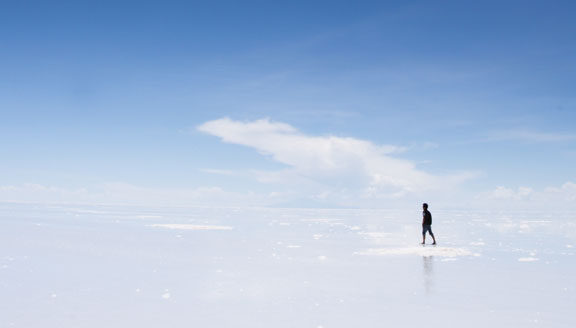 Surreal Salt Flats of Salar de Uyuni
The vast, ethereal salt flats of the Salar de Uyuni are one of South America's most dramatic sights.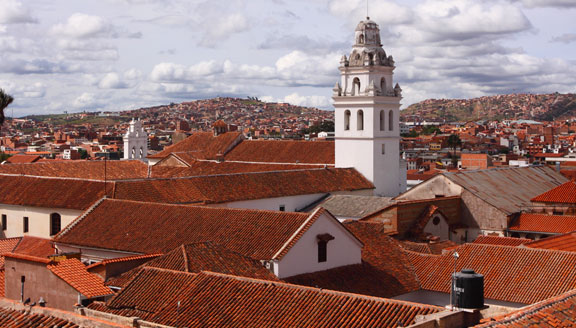 Sucre, a UNESCO World Heritage City
The beautiful city of Sucre was once capital of Bolivia, retaining much of its rich Spanish heritage.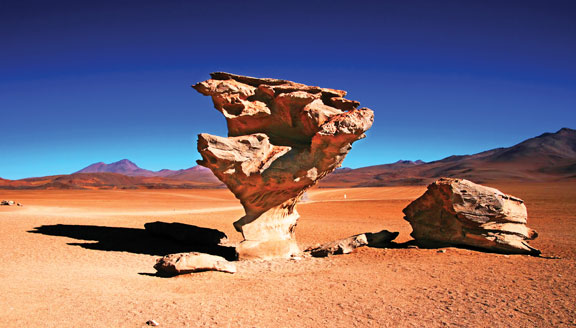 Eduardo Avaroa Andean Reserve
This high altitude reserve is a stunning mosaic of deserts, frozen salt lakes and strange rock formations.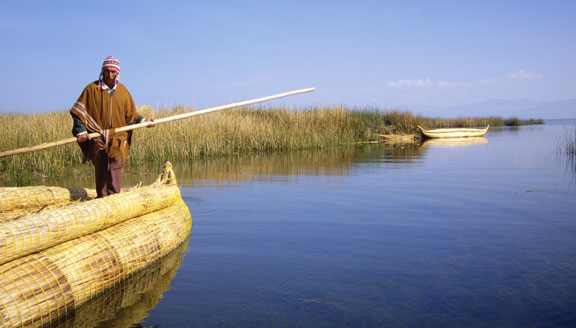 Lake Titicaca
Titicaca is one of the largest lakes in South America and at an altitude of 3,827 m above sea level, it is the highest navigable lake in the world.
Bolivia Overview
Why Bolivia: Bolivia's amazing high altitude desert landscapes and salt lakes, including the Salar de Uyuni, are not only a spectacular sight but a beguiling, almost unearthly experience. Culturally, there is much to experience as Bolivia retains much of its indigenous heritage, while the country's more recent colonial history is evident in its cities and towns.
Culture: Bolivian culture is as diverse and colourful as its population. Bolivia's Incan heritage is infused with Spanish flavour; this is evident in the country's religions, traditions, music, art and clothing. There are many festivals, such as the especially vibrant 'Carnaval de Oruro'.
When to Go: Winter (May to October) is the most popular time to visit Bolivia as days are dry and clear, although nights are cold. Peak tourist season falls in the winter (late Jun – early Sep). Summer (November to April) is the rainy season when overland transportation can be very difficult, and temperatures very humid in the tropical lowlands.
Combine With: The Inca treasures of neighbouring Peru, where you can visit Cusco, the Sacred Valley and Machu Picchu. Alternatively, cross the Andes into Chile's Atacama Desert for more amazing high altitude scenery.
Getting There: In order to acclimatise to Bolivia's elevated altitude, we recommend spending a few days in Peru before flying from Lima to La Paz. Many travellers to Bolivia also enter overland from Peru, taking an overnight catamaran cruise across Lake Titicaca and then continuing by bus to La Paz.