Alaska is wild nature on a grand scale
Alaska is a destination of stunning scenery and incredible wildlife-viewing opportunities. It is a vast, sparsely populated landscape dominated by pristine wilderness areas. 
The fjords and inlets of the famous Inside Passage are an undoubted highlight, as is legendary Katmai National Park, home to an impressive population of Alaskan Brown Bears. Denali National Park is also a terrific area to explore, home to North America's highest peak – Mount Denali (Mount McKinley), standing at an impressive 6,190 metres above sea level. 
Alaska is a fabulous holiday destination, and offers a wide range of scenic tours and adventures. Most popular of all is a cruise through the extraordinary Inside Passage, one of earth's most beautiful wilderness areas. Travelling by small cruise ship or yachts (40-80 passengers), guests explore the Inside Passage on guided activities ranging from walking and kayaking to stand-up paddle boards. The passage is home to a wealth of wildlife, ranging from bears, moose and caribou to humpback whales, sea lions and orcas. Natural Focus offers a range of superb small ships that specialise in getting you close to the action, exploring gorgeous forests, towering waterfalls, picturesque towns and idyllic shores.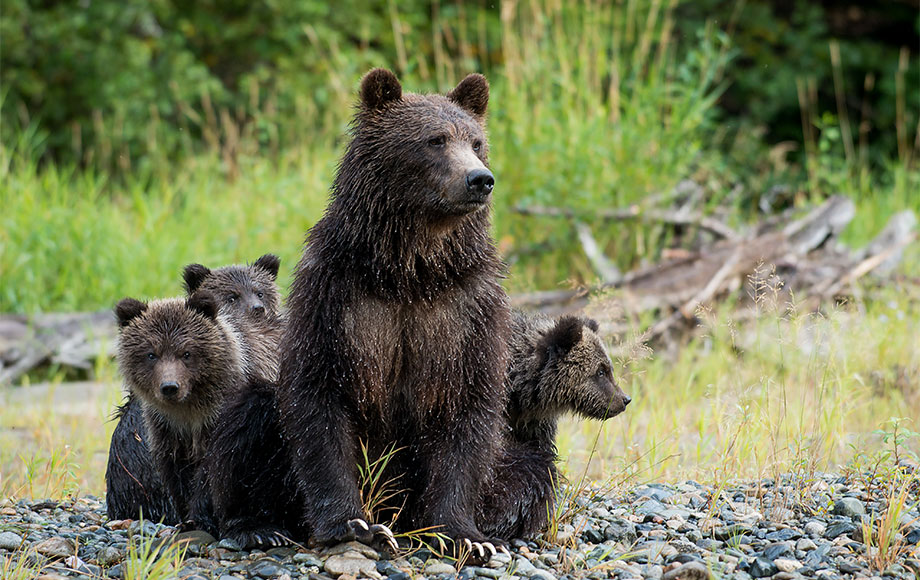 Bear Viewing
Katmai National Park is one of the very best places to see brown bears. Katmai National Park is a 3.6 million acre unspoilt reserve originally created in 1918 to protect the famed Valley of Ten Thousand Smokes. There are roughly 2,200 active bears in the area. Denali National Park is the other park to explore for bear viewing, but other wildlife you can see include caribou, moose, Dall sheep, wolves and many species of raptor. Natural Focus offer a choice of several lodges in both parks that provide some of the best bear viewing opportunities in North America.
Alaska Cruising
Cruising the Inside Passage – and in particular Glacier Bay National Park – in Southeast Alaska is undoubtably one of the region's top experiences. The park was established in 1980 and covers a massive 3.3 million acres of pristine Alaskan wilderness, filled with impressive glaciers, beautiful temperate rainforest, sheltered bays, rugged coastlines and towering mountains. The park is also part of a larger 25 million-acre World Heritage Site.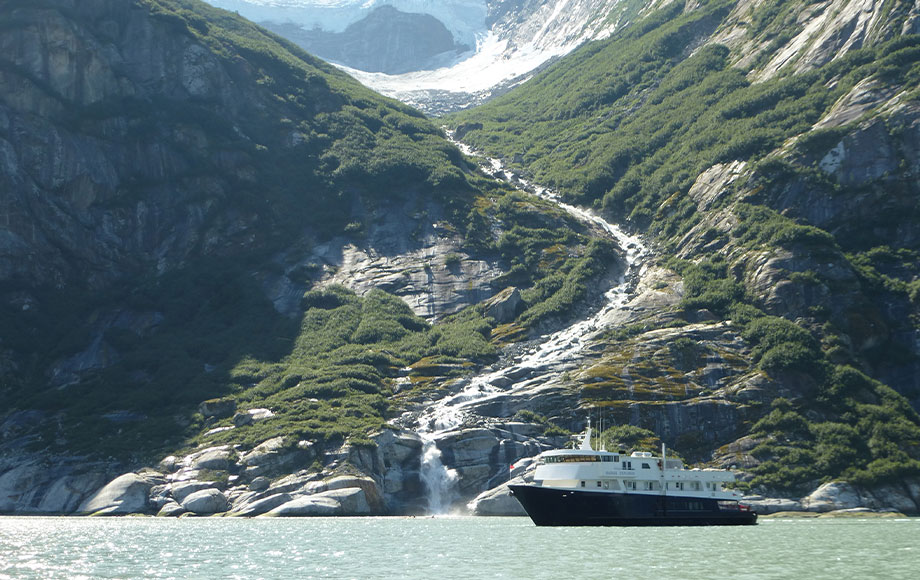 Alaska Tours
Below are some of our most popular tours around Alaska. Please contact us for more information.
Combine two of Alaska's most renowned national parks on this 13day/12 night itinerary - Glacier Bay and Katmai national parks.
Accommodation in Alaska
Below are some of our other recommended Alaskan wilderness lodge accommodation options, carefully selected for their superior location, incredible wildlife and wilderness experiences, service and level of comfort.
Probably the most famous lodge in Alaska for grizzly bear viewing, Brooks Lodge occupies prime position next to the salmon-rich Brooks River and Brooks Falls.
Amongst the finest bear viewing destinations in Alaska, Katmai Wilderness Lodge is also one of the few lodges within Katmai National Park.
Family-run Redoubt Bay Lodge is the only lodge in a vast 171,000 acre wilderness teeming with bears and other native Alaskan wildlife.