Intriguing Guatemala has a rich archaeological heritage with some of the finest remains of the Mayan civilisation found anywhere in the Americas.
Ancient temples rise from the dense jungle and quaint indigenous villages nestle beneath lofty volcanoes.
Wander the cobblestone streets of romantic Spanish colonial towns and discover the beautiful crystal blue waters of Lake Atitlan high in the mountains. Explore the mysterious temple ruins of Tikal dating back to the 4th century BC, and visit Guatemala's famous 'ChiChi' Chichicastenango market.
Sample
Itineraries
Our suggested Guatemala tours include explorations of the highlights of Guatemala including Tikal National Park, Antigua and Lake Atitlan. Choose from one of our featured itineraries or let us custom design a tour to suit your to suit your interests, style and budget. To find out more about the type of Guatemala experience we can put together for you, please download pages below.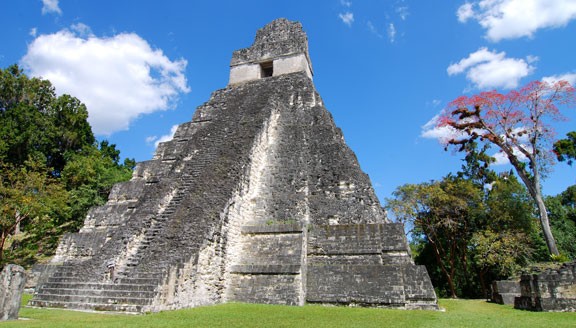 Tikal National Park
Rising through the jungle canopy, the mysterious temple ruins of Tikal are a sight to behold. Dating back to the 4th century BC this is the largest archaeological site of pre-Columbian Mayan civilisation. Today, it is a UNESCO World Heritage Site set within a national park teeming with exotic birds and primates such as howler and spider monkeys.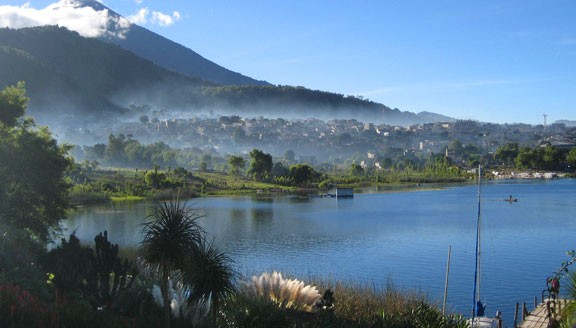 'Chichi' & Lake Atitlan
Discover Guatemala's famous 'ChiChi' Chichicastenango market and the crystal waters of Lake Atitlan. Set within a caldera ringed by three lofty volcanos, the lake is surrounded by a dozen quaint, traditional villages, where life carries on unchanged for centuries. Witness a local shaman performing rituals, visit the home of the local Maya god Maximon and learn the significance of local textiles and art.
Guatemala Overview
Why Guatemala: The Mayan heart of Central America, Guatemala features dozens of incredible ancient Mayan archeological sites, as well as dense jungle, volcanos, beautiful lakes and colonial towns.
When to Go: You can visit Guatemala any time of year; however the rainy season makes travel on unpaved roads more difficult from mid-May to mid-Oct, and into Nov and Dec in the north and east. The height of the foreign tourist season is from Dec to Feb when you can expect some cool nights and mornings. Weather-wise, March and April are the hottest and driest months.
Combine With: Costa Rica, Belize, Nicaragua, Mexico or go further afield to Ecuador, for Incan history, culture and Amazon rainforest wildlife.
Getting There: Guatemala City's Aeropuerto La Aurora (GUA) is the country's main international airport. The only other airport that receives international flights is Flores (FRS).