Intriguing Guatemala has a rich archaeological heritage with some of the finest remains of the Mayan civilisation found anywhere in the Americas.
Ancient temples rise from the dense jungle and quaint indigenous villages nestle beneath lofty volcanoes.
Wander the cobblestone streets of romantic Spanish colonial towns and discover the beautiful crystal blue waters of Lake Atitlan high in the mountains. Explore the mysterious temple ruins of Tikal dating back to the 4th century BC, and visit Guatemala's famous 'ChiChi' Chichicastenango market.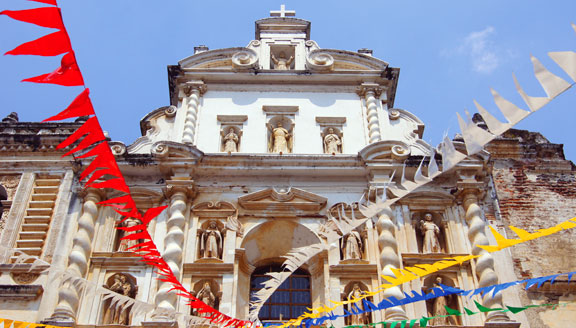 Colonial Antigua
The historic city of Antigua (meaning 'ancient' in Spanish), is famous for its magnificent Spanish Baroque architecture.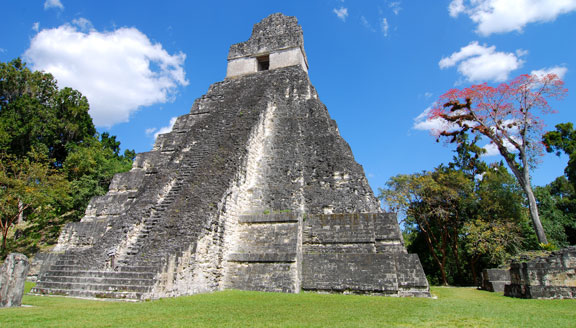 Ancient Mayan Temples of Guatemala
Explore the remains of ancient Mayan civilizations hidden in the jungle.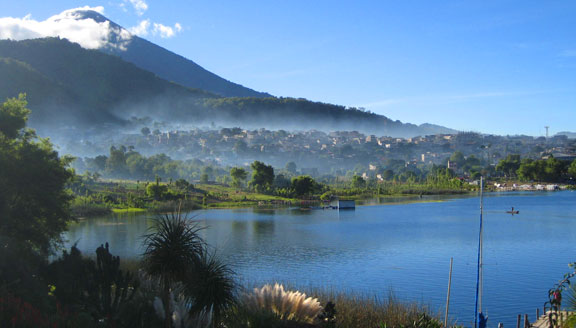 Lake Atitlan
Fall in love with beautiful Lake Atitlan, with its turquoise waters mirroring surrounding verdant hills and the cones of three soaring volcanic peaks.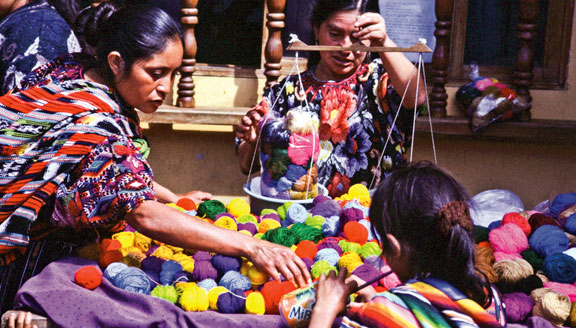 Chichicastenango & the Famous 'ChiChi' Market
Colourful Chichicastenango is the perfect place to experience indigenous K'iche' Maya culture.
Guatemala Overview
Why Guatemala: The Mayan heart of Central America, Guatemala features dozens of incredible ancient Mayan archeological sites, as well as dense jungle, volcanos, beautiful lakes and colonial towns.
When to Go: You can visit Guatemala any time of year; however the rainy season makes travel on unpaved roads more difficult from mid-May to mid-Oct, and into Nov and Dec in the north and east. The height of the foreign tourist season is from Dec to Feb when you can expect some cool nights and mornings. Weather-wise, March and April are the hottest and driest months.
Combine With: Costa Rica, Belize, Nicaragua, Mexico or go further afield to Ecuador, for Incan history, culture and Amazon rainforest wildlife.
Getting There: Guatemala City's Aeropuerto La Aurora (GUA) is the country's main international airport. The only other airport that receives international flights is Flores (FRS).