Explore the vast wilderness of the Antarctic Peninsula, the most accessible area of the 'Great White Continent'.
Discover a huge diversity of birdlife, including Gentoo, Chinstrap and Adelie Penguins, Storm Petrels, skuas and terns. You are also likely to see polar mammals like Weddell, crabeater and leopard seals, orcas, humpback and minke whales.
There is nothing quite as spectacular as an Antarctic cruise. As the boat navigates through breathtakingly beautiful waterways, you have the opportunity to go ashore by Zodiac to visit penguin rookeries, historic sites and scientific research stations. For those with an adventurous spirit, some departures offer options to camp on ice overnight, mountaineer, cross-country ski, kayak or scuba dive (experience required).
Some voyages visit the more remote eastern side of the Peninsula and the Weddell Sea. Emperor Penguins have rookeries here at certain times of the year, and the scenery is more akin to the vast icy deserts that characterise Antarctica's interior.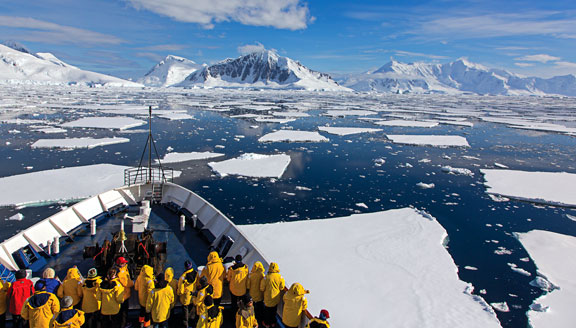 Breathtaking Scenery
The Antarctic Peninsula is not just the most accessible part of Antarctica but one of the most scenic with stunning glaciers, vivid blue icebergs and picturesque bays.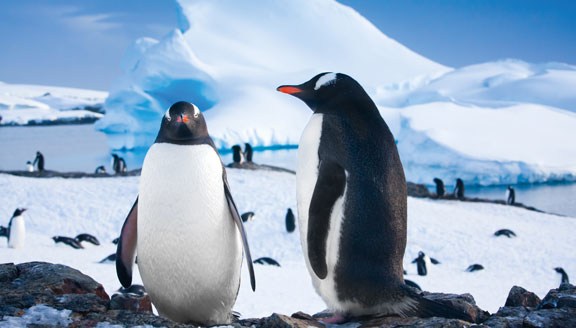 Incredible Antarctic Wildlife
The seas and shores of the remote and pristine Antarctic Peninsula are not always quiet; certain spots are crowded with noisy penguin rookeries, seal colonies and many sea birds.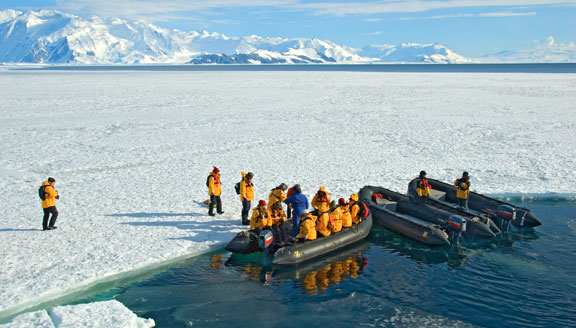 Zodiac Explorations
Most shore excursions and some sightseeing trips in Antarctica are by Zodiac. Anyone of average fitness and ability can get in and out of these durable inflatable boats, which are a lot of fun!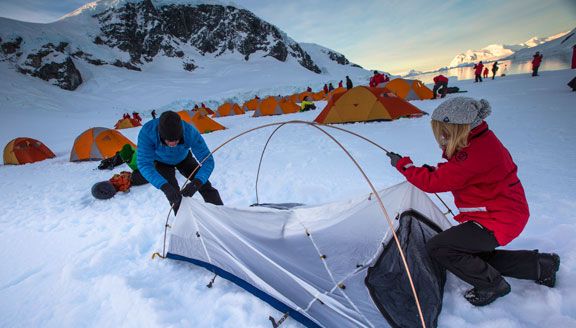 Camp On Ice
On some voyages, you can spend a night camping on the ice shelves of Antarctica. This is a popular activity and a great way to experience the silence of the polar wilderness.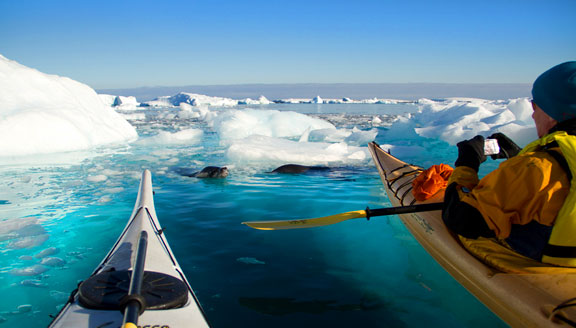 Kayak Amongst Icebergs
Sea kayaking is a fantastic and inspiring way to explore the Antarctic Peninsula. Excursions are in small groups with an experienced guide.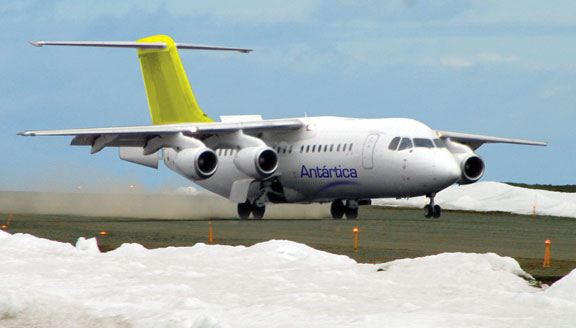 Antarctic Peninsula Air-Cruise
Fly between Punta Arenas in Chile and King George Island to save time and avoid the turbulent Drake Passage.
Cruises to Antarctica & the surrounding regions
We have a unique selection of Antarctic Peninsula cruise options carefully chosen for their itineraries, as well as the vessels used. Our selection of ice-strengthened ships are all small to medium in size, with a maximum of 50-199 passengers, ensuring an authentic, up-close encounter with the untrammelled wilderness. All of our cruises and tours are completely tailor made to suit our clients interests, budget, and timeframe.
These unique Antarctic air journeys make it possible to explore the 'Great White Continent' while avoiding the often turbulent Drake Passage by boat