Our
Brochures
Discover Inspirational Journeys to the World's Best Wilderness & Wildlife Destinations
African Wildlife Safaris and Natural Focus have a fantastic range of colour brochures that coverall of our destinations. From Antarctic and Arctic cruises and explorations through the Amazon jungle to train journeys amongst the Rocky Mountains and tiger viewing in India, there really is something for everyone. For your convenience, we have split our brochures up into small sections allowing you to download them quickly in PDF format, or if you prefer you can download them in their entirety. Please click on the 'Read More' buttons below for the destination you are interested in.
You may also contact us to request a hard copy version to be sent to you.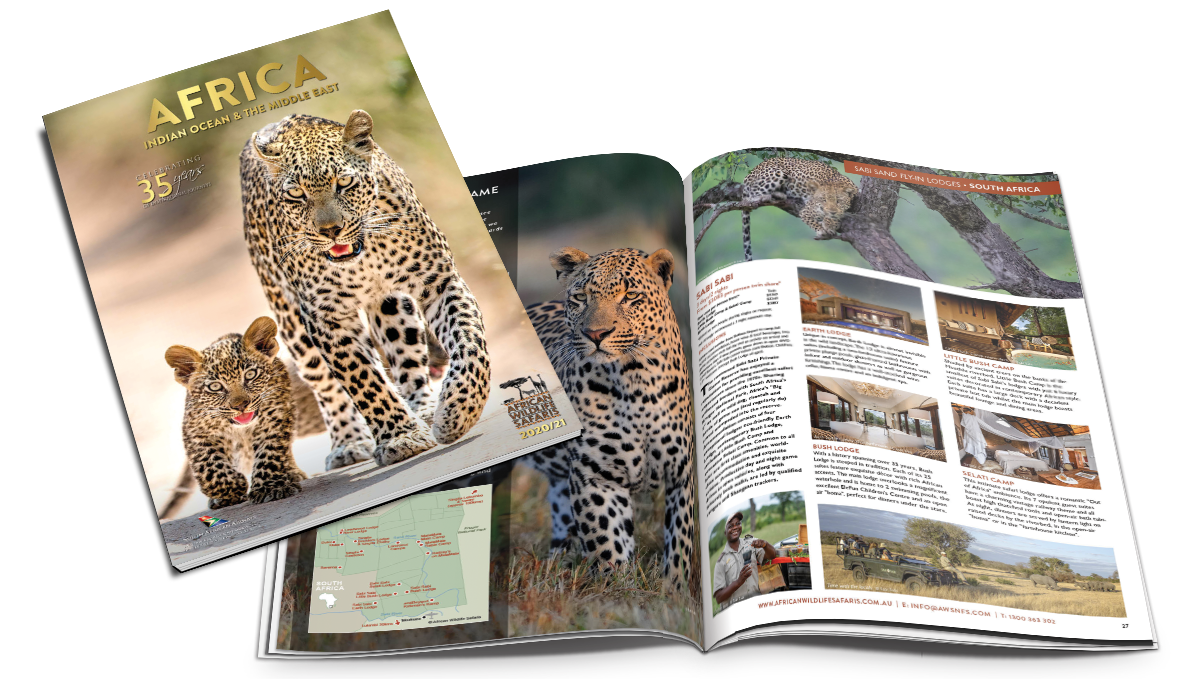 Africa
Our dedicated Africa travel arm, African Wildlife Safaris have a brochure featuring a portfolio of top quality lodges, tented camps and safari itineraries. From the Masai Mara to the Okavango Delta or Kruger National Park, they have carefully selected many intimate camps located in some of the best wildlife areas for an authentic safari experience. Also featured in this brochure are some exciting cultural and tribal tours to Ethiopia, Egypt, Morocco and the Middle East.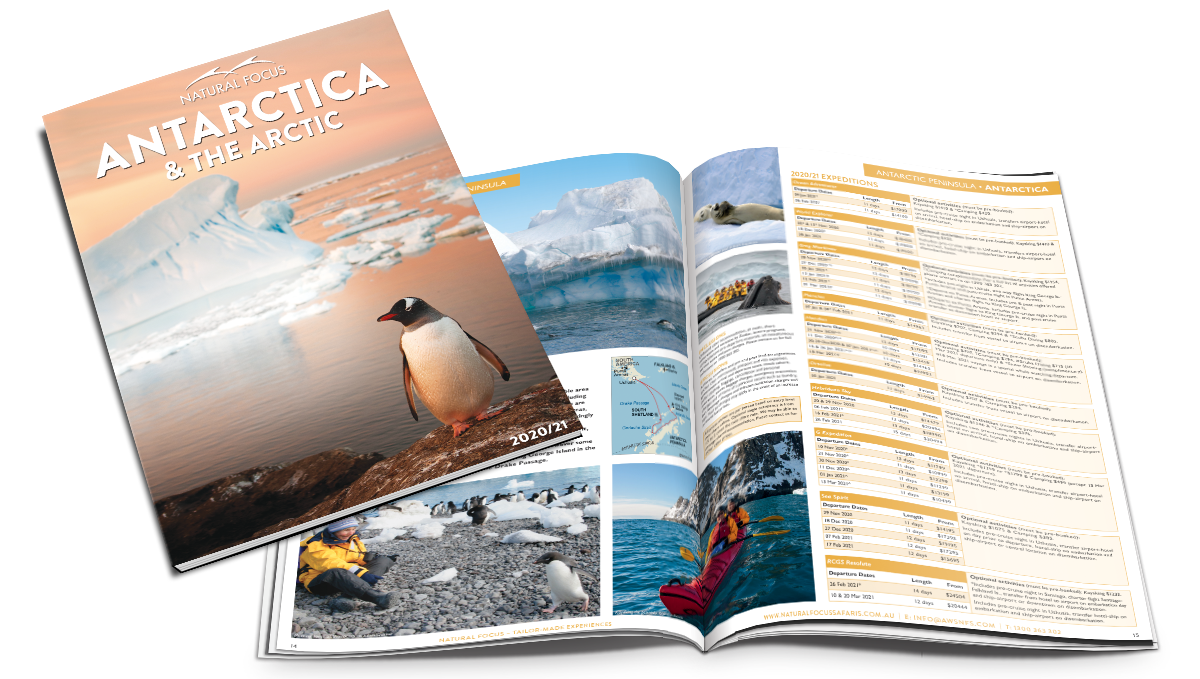 Antarctica
Our Antarctic itineraries include some of the most spectacular scenery and unique wildlife viewing in the region, including the Antarctic Peninsula, the Weddell Sea, South Georgia, the Sub-Antarctic Islands and the Ross Sea. All our ships are small to medium size, allowing opportunities to go ashore to explore beaches crowded with penguins and seals, kayak amongst icebergs or cruise alongside glaciers in zodiacs.
Arctic
Journey with us northwards to the Arctic Circle, where you will discover dreamlike landscapes of snow and ice, rugged mountains, dazzling glaciers and the tranquil shores of sheltered fjords and inlets. The cruises, tours and adventures to this prinstine wilderness area have all been chosen to provide spectacular scenery and incredibly unique wildlife viewing opportunities, accompanied by expert guides.
Bhutan
Our Bhutan e-brochure contains a range of fantastic itineraries from an 8 day 'glimpse' of Bhutan to a 15 day journey from west to east. Immerse yourself in the rich Buddhist heritage, hike through its awe-inspiring landscapes, visited ancient fortresses or attend a traditional festival, one of the best ways to experience the ancient living culture of Bhutan. Both luxurious and superior accommodation options are available.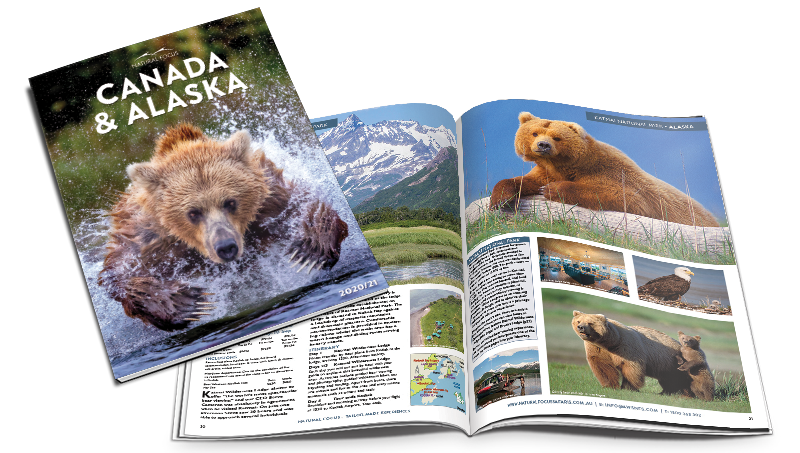 Canada and Alaska
Brimming with fantastic tours, cruises, lodges and train journeys, our Canada & Alaska brochure offers explorations of an array of stunning wilderness and wildlife areas. Enjoy bear-viewing in Knight Inlet, come nose-to-nose with polar bears in Churchill, view the stunning Rocky Mountains by rail, witness breaching humpback whales from an intimate yacht or simply get away from it all in a luxury lodge on Canada's pristine Pacific coast.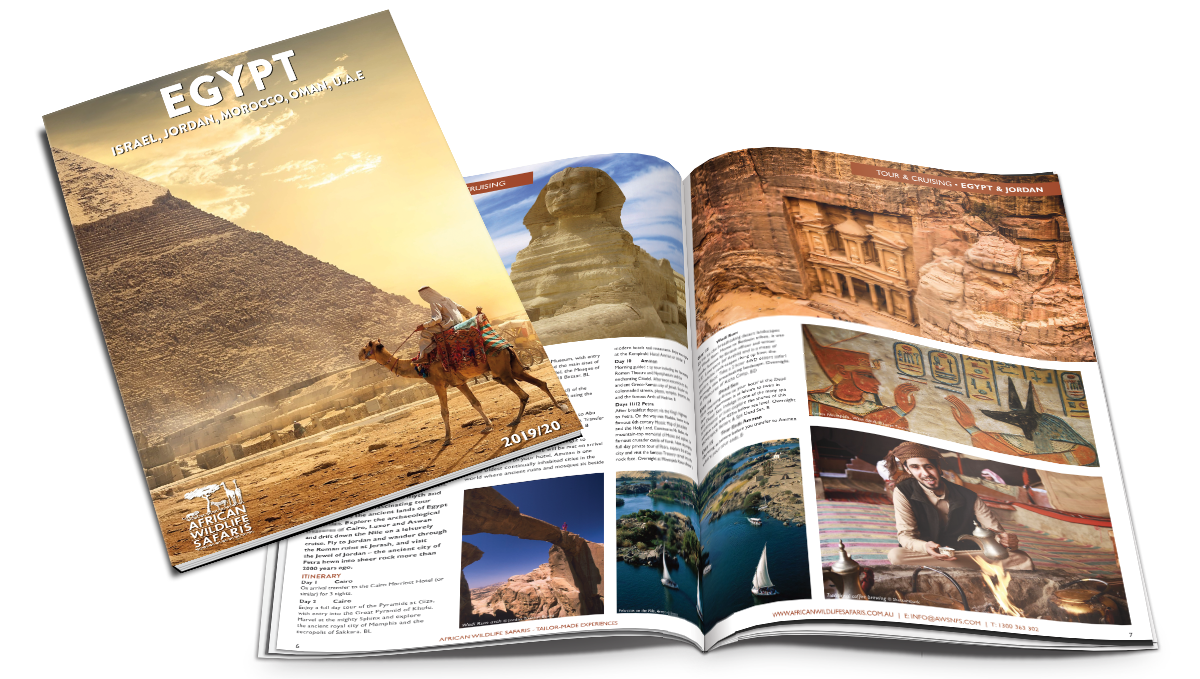 Egypt
From ancient Pyramids and deluxe Nile River cruises to bustling souks and glorious Roman ruins, Egypt and the Middle East is an intoxicating mix of cultures, ancient treasures and exquisite scenery. History comes alive in major cities all across the region. Luxor, a hub for Nile cruising, has often been referred to as "the world's greatest open air museum", whilst the age-old burial tombs of powerful Pharaohs in the Valley of the Kings are incredible to explore.
India
Our India, Nepal, Sri Lanka and Bhutan brochure is filled with exotic holidays, wildlife safaris, beach resorts and a wide selection of hotels, heritage hotels, jungle lodges and Homestay options. Just some of the wonderful places to visit include Agra, home of the Taj Mahal, Rajasthan with its spectacular palaces and forts, gentle Kerala with its backwaters and spices, mountainous Nepal and Sri Lanka with its rich cultural heritage.
South America
Our South America, Mexico, Central America & Antarctica brochure features a wide range of exciting travel options including tours, cruises, treks and accommodations spanning the continent from vibrant Mexico to Tierra del Fuego in the south of Patagonia. Destinations include Brazil, Argentina, Peru, Chile, Bolivia, Ecuador, Galapagos Islands, Colombia, Guatemala, Mexico, Venezuela, Panama, Guyana, Costa Rica and the Falklands.
"This truly was a once in a lifetime adventure. The people we met, the places we visited, the hotels we stayed at, the food we ate were all superb, not to mention the 10,000 photographs we got to bring home to show family and friends! African Wildlife Safaris enabled us to make this trip seem effortless and for that we thank them…"
"I would like to thank you for one of the best holidays Pam and I have ever had. Having been a travel agent for over 30 years  this trip to Botswana and Tanzania  was one of the best trips I have ever done. Your choice of camps and duration at each was a perfect balance enabling us to view and experience the camp ambience and animals…"
"Natural Focus organised the holiday for us, nothing was a problem, they gave us excellent advice about where to visit and how long we needed at each destination. It was a fabulous holiday with something for everyone within a short travelling distance… Our guide was with us for the entire trip, he was a delight, with a great…"
"From Chile to Peru, Argentina and Brazil what I can say, wonderful! I have already given my friends the Natural Focus information. We were very, very impressed at how well all four tours were synchronized… there was always a guide to meet us with transport, no standing around not knowing what to do or where to go. The included tours…"
"WOW…our journey to Zimbabwe in May 2013 was absolutely amazing and totally exceeded our expectations.  Being our first trip to Africa this couldn't have been achieved without Renee at African Wildlife Safaris.  There wasn't anything that was too much trouble to organise and she took the time to understand our requirements and designed…"