Cruise north to the Arctic
with Natural Focus
Journey with us northwards on one of our Arctic cruises where you will discover dreamlike landscapes of snow and ice, rugged mountains, dazzling glaciers and the tranquil shores of sheltered fjords and inlets.
This is a region of spectacular wildlife, from huge polar bears measuring up to 11 feet in length, shaggy muskox and impressively tusked walrus, to giant colonies of birds and seals. White beluga whales glide silently through the cold waters, which are also home to humpback and bowhead whales, bearded seals, and the mysterious narwhal.
Our ships are the same sturdy, ice-strengthened polar expedition ships used in Antarctica, and we also offer some exciting land-based expeditions. All our journeys are designed to get you close to the action with daily excursions by Zodiac, kayak or on foot along the shore. Itineraries are flexible and depend on ice and weather conditions and the movements of wildlife. Many of our journeys also include visits to remote Inuit communities and historic and archaeological sites dating back thousands of years.
Our program of Arctic cruises and tours have been carefully chosen to provide spectacular scenery and wildlife opportunities for our clients. Let our experienced Arctic staff tailor make a trip to suit your specific interests and budget.
Things to do in the Arctic
Arctic Land Expedition tours will allow you to discover the true nature of the Arctic. From pods of whales to polar bears, unusual flora to stunning vistas of icebergs and a vast blue skyline. Immerse yourself in the rich culture of the Inuit, with visits to traditional Inuit communities and excursions led by local Inuit guides.
Polar bears and narwhals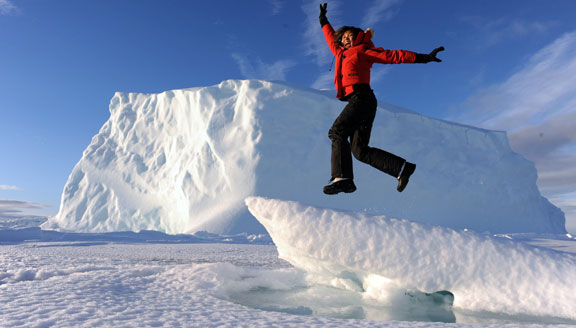 Glaciers and icebergs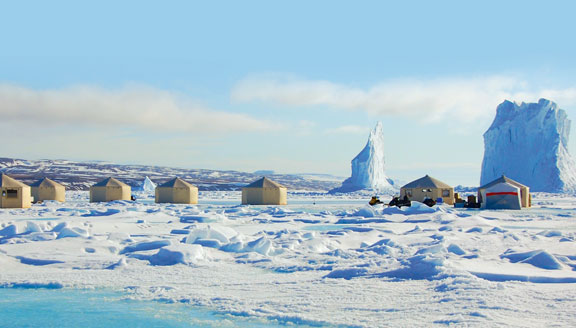 Camp on the ice floe edge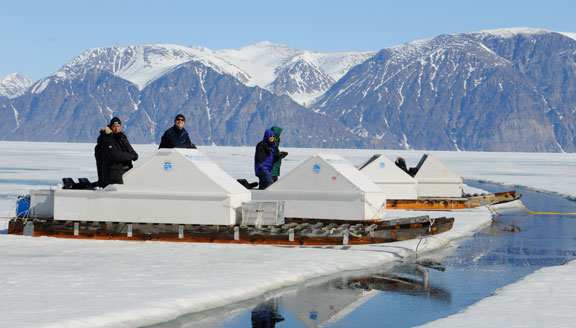 Snowmobiles and sleds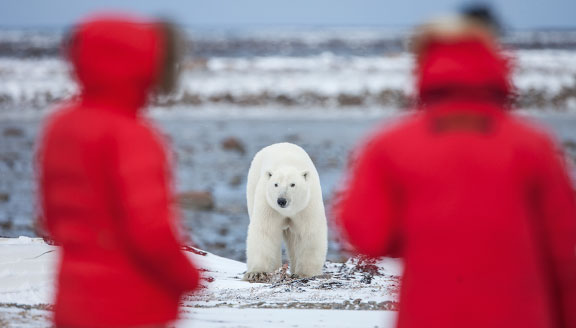 Hike, Kayak & Dry Suit Dive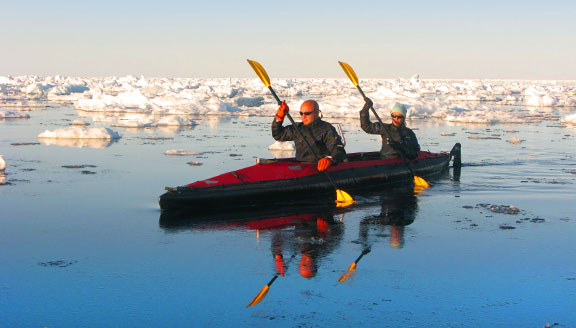 Shore and Sea Explorations
Tours to the Arctic
We have a unique selection of Arctic land expeditions carefully chosen for their itineraries and extraordinary experiences. All of our cruises and tours are completely tailor made to suit our clients interests, budget, and timeframe. To find out more about the type of Arctic land expedition we can put together for you, please download specific pages below.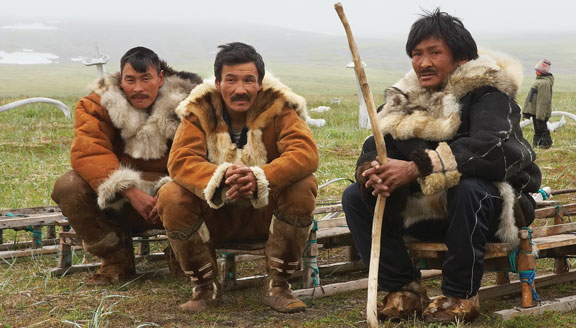 Great Migrations of the Northwest Passage
Travel by Inuit sled and snowmobile into the High Arctic for a chance to see the annual spring migration of thousands of belugas and the mysterious narwhal. Explore the ice floe edge by snowmobile, kayak and on foot.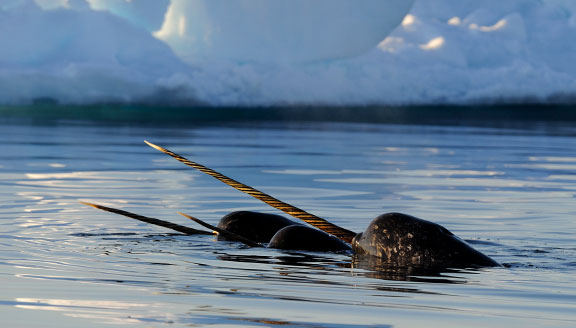 Narwhal & Polar Bear Safari
This comprehensive Arctic experience takes in Inuit culture, glaciers, icebergs and abundant wildlife along the ice floe edge as spring comes to an end. Your base is a comfortable campsite by the whale-rich Lancaster Sound.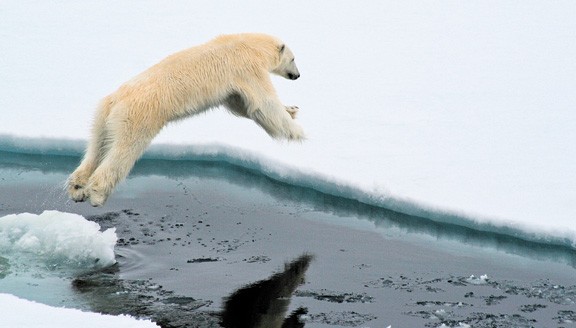 Kings of the Arctic
Journey to the edge of wildlife-rich Foxe Basin and beyond, to view rare bowhead whales, inquisitive walrus and amazing panoramas of icebergs, glaciers and mountains. Experience all aspects of the High Arctic on this eye-opening adventure.
"A trip of a lifetime has become a reality for us. This journey was all that we imagined, and more – a wonderful exhilarating experience. Our every need was catered for – during the booking process, at arrival and departure points and during the cruise. The staff of the boat helped to make this trip an experience of a lifetime, one, to never forget. Thank you!"
"The Antarctic trip was absolutely fabulous….All land and sea expeditions were excellent with attention to both safety (native fauna, flora and human) and to finding spectacular scenery in the water and in the icy surrounds! It could hardly have been better photographically. Terrific library and information sessions…"
"Natural Focus took care of all our bookings and transfers and everything went so smoothly. My second trip to Antarctica with Natural Focus – a once in a lifetime trip….again! An expedition, not a cruise. Killer whales and humpbacks swimming around our zodiacs. Huge colonies of nesting adelie, gentoo and chinstrap penguins with their chicks."