Canada & Alaska Tours and Cruises
Encounter grizzly bears and whales, cruise hidden inlets of mountains and glaciers, explore the Rockies by rail, view polar bears, and discover pristine wilderness on our Canada & Alaska tours and cruises.
Straddling the north of the Americas, from cosmopolitan Vancouver to the remoteness of the Arctic tundra, Canada & Alaska offers something for everyone. Find out more about these incredible regions with our partner brand, Natural Focus.
Our Alaska & Canada Tours offer a range of magnificent experiences, from small-ship cruising the Inside Passage to the Rocky Mountain rail journeys, back country wildlife lodges, polar bear viewing and the Aurora Borealis. You can cruise beneath glaciers one day and then explore romantic cities like Vancouver, Montreal and Quebec the next.
We offer personalised holidays, where you choose the experiences, tours and accommodation that you want. Rather than big ships with thousands of passengers we offer a choice of small cruise ships and luxury yachts which get you close to the action. Join one of our guaranteed departures, select from one of our many specially designed itineraries, or let our experienced Canada & Alaska travel specialists tailor-make a trip to suit your specific interests and budget.
To find out more about our range of recommended Canada & Alaska tours and cruises, please view the pages below, or click here to download pages from our brochure.
Featured
Canada and Alaska Cruises & Tours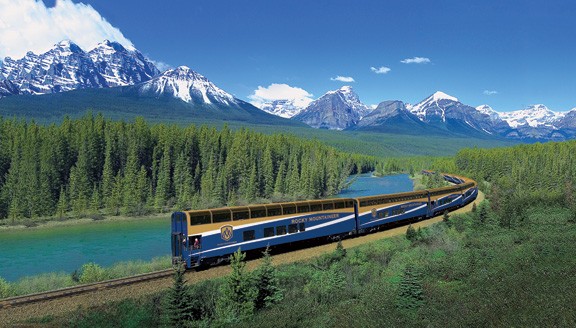 Canada
Canada tours offer spectacular scenery, abundant wildlife, beautiful cities and a world of adventure. Discover glaciers, forests and emerald lakes, go whalewatching by boat, kayak or canoe, see bears from a lodge, explore Vancouver and embark on a scenic rail journey through the Rocky Mountains…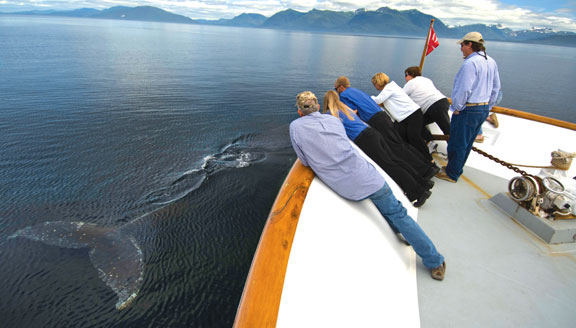 Alaska
Alaska is wild nature on a grand scale. It is a destination of stunning scenery, and incredible wildlife-viewing opportunities. Our Alaska tours and cruises explore the fjords and inlets of the famous Inside Passage, look out for bears and moose, kayak around icebergs and explore Denali National Park…
"I would certainly like to return to SE Alaska and would have no hesitation in recommending this trip. The crew were very professional and their enthusiasm about the beautiful pristine environment was infectious. Glacier Bay was certainly one of the highlights of the week and being able to get so close to the glaciers, either in…"
"My partner and I chose the Inner Passage Cruise with Natural Focus because we preferred the adventure aspect of wilderness areas, either by ourselves or with small groups…saw harbour seals pop their heads up and an otter catching a fish and eating it on a log in front of us was amazing…we have booked our next adventure…"
"Natural Focus took care of all our bookings and transfers and everything went so smoothly. My second trip to Antarctica with Natural Focus – a once in a lifetime trip….again! An expedition, not a cruise. Killer whales and humpbacks swimming around our zodiacs.Huge colonies of nesting adelie, gentoo and chinstrap…"
"A trip of a lifetime has become a reality for us. This journey was all that we imagined, and more – a wonderful exhilarating experience. Our every need was catered for – during the booking process, at arrival and departure points and during the cruise. The staff of the boat helped to make this trip an experience of a lifetime, one, to never forget. Thank you!"