Witness some of the world's best polar bear
viewing from special tundra vehicles
On top of many travellers' bucket lists are polar bears, and what could be better than viewing these magnificent animals in their natural environment? Viewing them at close range, perhaps! Our polar bear programs operate out of Manitoba, a vast low-lying province in central Canada, covered in prairie, forest and tundra bordering Hudson Bay. The shores of this large, brackish body of water are inhabited by many polar bears, who eagerly wait each year for the bay to freeze over so they can hunt their favourite prey – seals.
Our two long-time partners operate a number of tours from Churchill, nicknamed "The Polar Bear Capital of the World", and offer visitors unbelievable opportunities to observe polar bears in the wild. Most of these programs depart in autumn, as the pack ice is developing. Viewing is done from specially designed tundra vehicles or while on excursions by boat, by all-terrain vehicle or on foot from a wilderness lodge, which serves as your base. If you're travelling later in the season, there may also be the chance to view Aurora Borealis or the Northern Lights, a natural phenomenon that lights up winter night skies in otherworldly colours.
If you prefer warmer weather, there are also a great range of summer departures available. In July and August, guests may enjoy a chance to swim with beluga whales, walk across tundra ablaze with colourful wildflowers and take advantage of longer daylight hours to photograph unique Arctic wildlife such as foxes, hares and ptarmigan.
Highlights
Outstanding polar bear and Arctic wildlife viewing opportunities
Close encounters with rare animals on foot and by vehicle
Ability to observe and even swim with thousands of beluga whales
Admire summer wildflowers and the vast tundra
Explore unspoilt wilderness while based at a secluded, comfortable lodge
Activities
Polar bear and Arctic wildlife viewing on foot or by vehicle
Guided nature walks or treks
Coastal all-terrain vehicle (ATV) tour (Nanuk Polar Bear Lodge)
Marine excursions (Seal River Heritage Lodge)
Dogsledding and flightseeing (out of Churchill)
*Some activities are available at extra cost.
Getting there
Flights are available from Winnipeg, the capital of Manitoba, into Churchill. From Churchill, charter flights can be arranged to your Manitoba wilderness lodge.
Polar Bear Viewing
Below are our recommended Polar Bear viewing tour operators. They have been carefully selected for their incredible immersive wildlife and wilderness experiences, service and level of comfort.
Arctic Kingdom are pioneers in land-based Arctic expeditions, combining rich Inuit culture and amazing polar wildlife with comfortable camping at the edge of the ice floe.
Churchill in Manitoba, Canada offers some of the world's best polar bear viewing experiences in both summer and winter, with travellers given the chance to travel aboard the amazing Tundra Buggy.
Accommodation in Churchill
Below are three fantastic wilderness lodges featured in our programs. They have been specially handpicked for their spectacular and remote locations, delicious meals, comfortable accommodation and wide array of wildlife-based activities.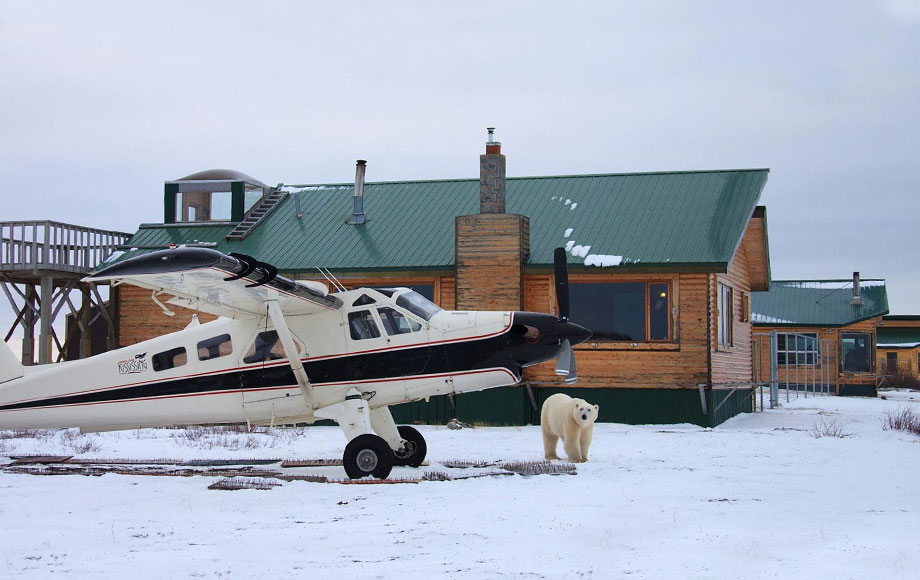 Dymond Lake Ecolodge
A short flight north of Churchill, this authentic eco-lodge takes a maximum of 16 guests at any one time to ensure an intimate stay. Its viewing tower provides sweeping views of the tundra and its wild inhabitants.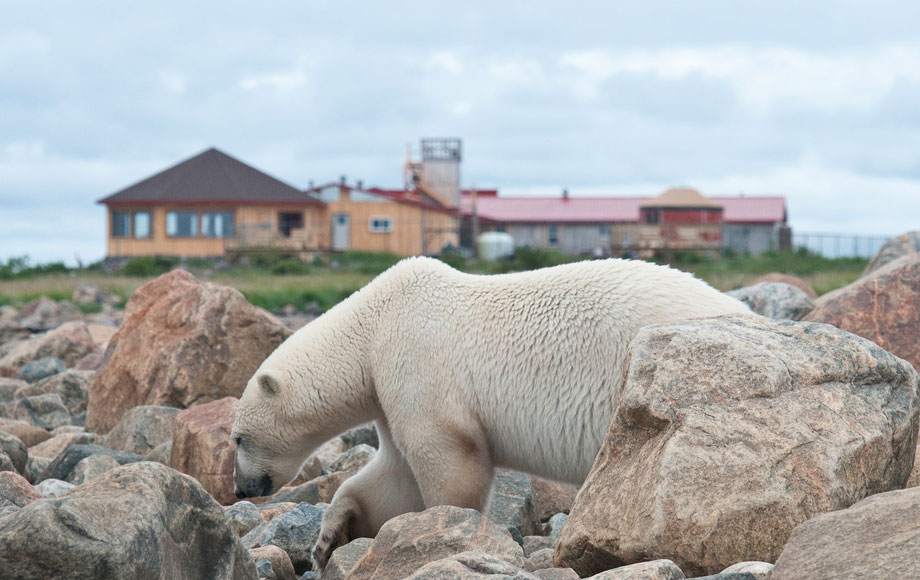 Nanuk Polar Bear Lodge
One of the National Geographic Unique Lodges of the World, welcoming Nanuk Polar Bear Lodge is 250km southeast of Churchill and provides access to some of the phenomenal wildlife areas of Manitoba.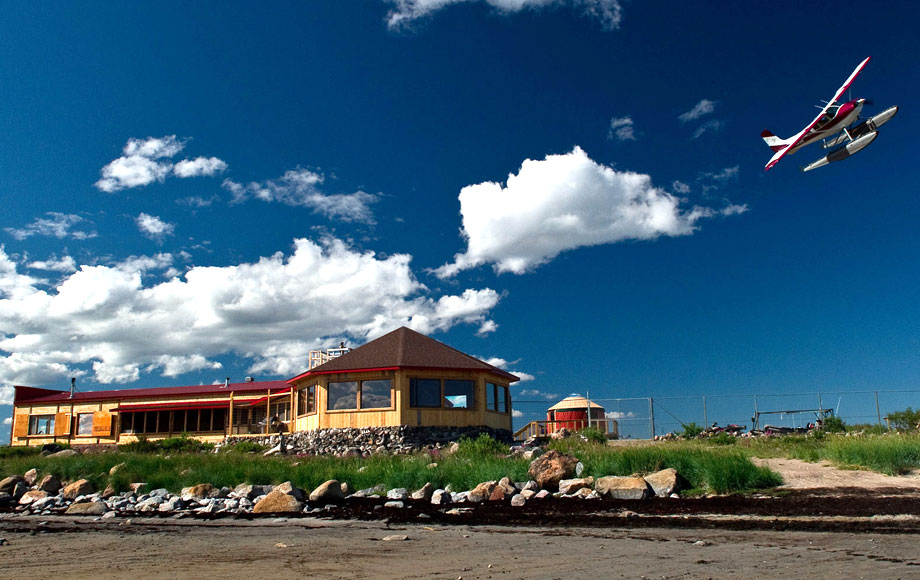 Seal River Heritage Lodge
Another National Geographic Unique Lodges of the World, rustic Seal River is 30 minutes north of Churchill by air. Guests here are regularly treated to some of the best polar bear encounters Manitoba has to offer.