Patagonia is a vast landscape of soaring mountains, glistening glaciers and crystalline lakes that spans both Chile and Argentina.
It is a region of natural wonders, from the stunning Lakes District near Bariloche to sprawling ice fields and the soaring granite spires of Torres del Paine and Mount Fitz Roy further south.
Our tailor-made Patagonia tours explore this spectacular destination, taking in such highlights as the Perito Merino Glacier in Los Glaciares National Park, the dramatic Torres del Paine National Park, and the southern icefields and Tierra del Fuego. On both the Atlantic and Pacific coasts, you can encounter amazing marine wildlife such as sea lions, elephant seals, penguins and whales, whilst herds of guanacos and the flightless rhea can be seen on the plains.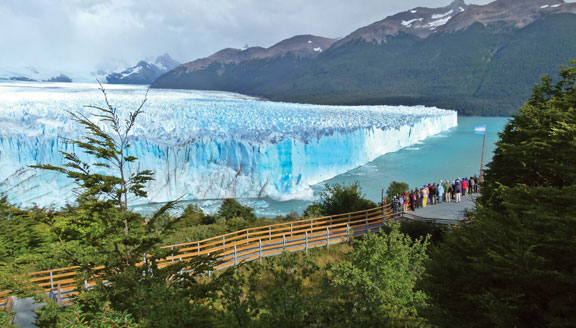 Spectacular Perito Moreno Glacier in Los Glaciares NP
Argentina's renowned Perito Moreno Glacier is located in the southern part of the majestic Los Glaciares National Park on Lake Argentino.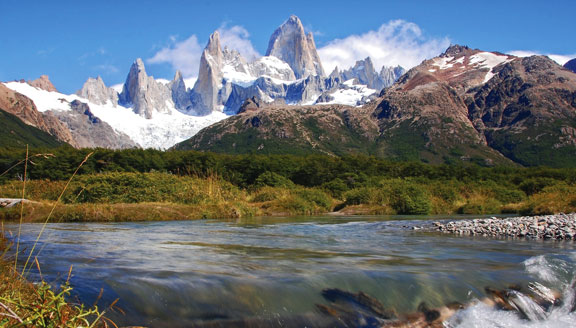 Los Glaciares National Parka & Mount Fitz Roy
Los Glaciares National Park (Glaciers National Park) is a definite highlight of any trip to South America.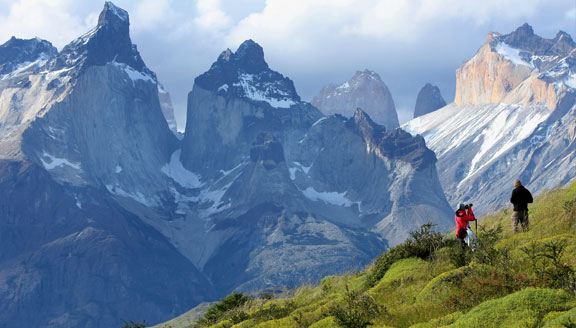 Stunning Torres Del Paine
Chile's Torres del Paine offers some of the most spectacular mountain scenery in South America.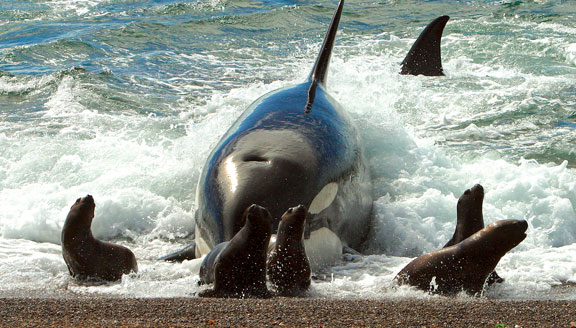 The UNESCO protected Peninsula Valdes
If you love wildlife then Patagonia's Peninsula Valdes offers the chance to see some of the world's largest marine animals in one small area.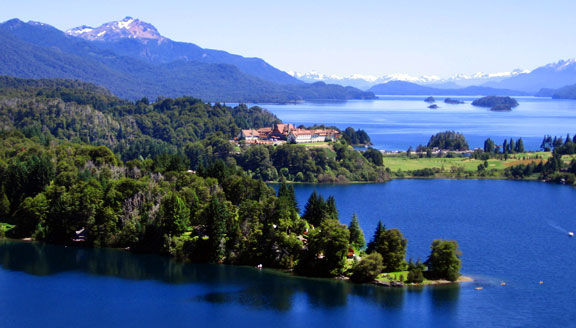 The Breathtaking Lakes District
Renowned for its beauty, the Lakes District of northern Patagonia extends from Puerto Varas on Lake Llanquihue in Chile, to Bariloche on Lake Nahual Huapi in Argentina.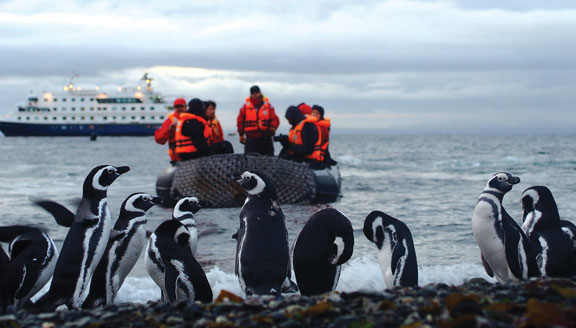 Patagonia Cruises
One of the best ways to experience the wonders of Patagonia is by cruise ship along the fjords and waterways of the west coast.
Chile Itineraries
Cruises are one of the best ways to experience the unique and untrammelled wilderness of Chilean and Argentinean Patagonia.
Go in search of the elusive Puma by 4WD or on foot. Discover the amazing wildlife of the Torres Del Paine National Park
Tour Valparaiso and Vina del Mar, a great contrast between the charming, colourful neigbourhoods of Valparaiso and the coastal town of Vina del Mar.
Why Chile: When it comes to awesome scenery and untouched wilderness, Chile is hard to beat. From dry deserts to lush forests, gentle lakes and glimmering icefields, this country has it all.
Culture: Chile's rich, diverse culture is influenced as much by its indigenous and European peoples, as the varied landscape. Art, literature, folk music, dance and festivals are all central to Chilean society.
When to Go: Chile's climate varies with latitude. The Atacama is dry and sunny, hot in summer and cold at night in winter. Central Chile has a pleasing Mediterranean climate, with warm summers and wet, mild winters. Southern Patagonia receives plenty or rain, with cool, windy summers and cold winters.
Combine With: Neighbouring Argentina, particularly when visiting the Patagonia region. Chile also combines well with Peru, where you can visit Cusco, the Sacred Valley and Machu Picchu or experience the Amazon rainforest at a secluded eco-lodge.
Getting There: Qantas and LAN fly from Australia via New Zealand to Santiago.