Explore Costa Rica, a destination that is home to more species of wildlife than any other place on Earth, and experience vibrant Panama City.
Positioned between two continents, Costa Rica features jungle, volcanoes and wilderness areas home to a plethora of wildlife. Panama is home to the marvellous Panama Canal, relaxing beach resorts and an exceptional tropical climate.
Our Costa Rica tours include wilderness and wildlife tours. Scarlet Macaws, sea turtles, tropical fish, butterflies, monkeys and sloths are just a few of the wonders to be encountered in this ecological jewel of a country. Active volcanoes tower above impenetrable jungle, and the pristine seas are perfect for swimming and snorkelling.
Once home to explorers, pirates and entrepreneurs, Panama has changed its fortunes from Inca gold to eco-tourism. Most famous for its canal, a major shipping lane and popular tourist attraction, you can also venture inland into its misty cloud forests, home to colourful exotic birds, volcanoes and coffee plantations, or stick to the coast for excellent scuba diving or fishing. When the time comes for a rest, head to some of the hundreds of palm-fringed islands, lie back and relax.
Highlights
Costa Rica and Panama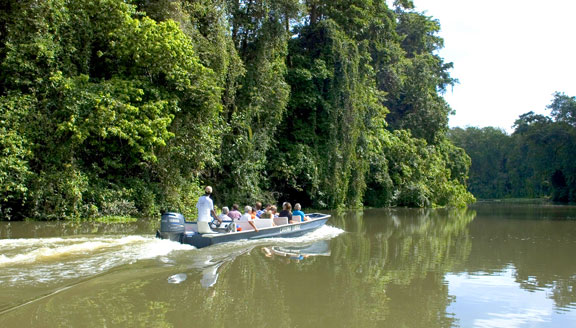 Marvellous Tortuguero N.P.
Tortuguero National Park is a unique area where rainforest, freshwater lagoons and canals meet some of Costa Rica's most pristine coastline.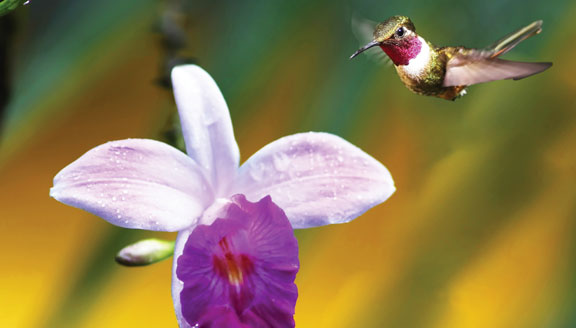 Osa Peninsula, A Nature Lover's Paradise
The idyllic Osa Peninsula is an area of rainforest so rich in flora and fauna it has been called"the most biologically intense place on earth" by the National Geographic Society.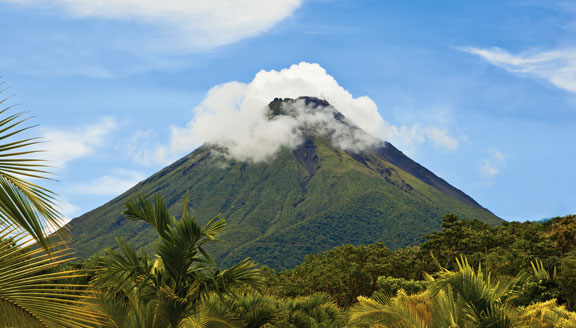 Arenal Volcano & Monteverde Cloud Forest
The spectacular Arenal Volcano and rich wilderness of the Monteverde Cloud Forest are two of Costa Rica's most popular sights.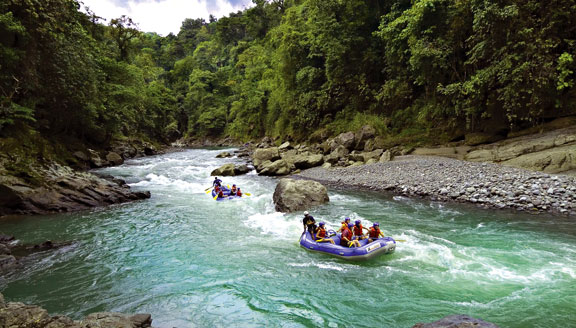 Remote Pacuare River and Protected Zone
Experience one of the world's most remote luxury eco-lodges on the spectacular Pacuare River.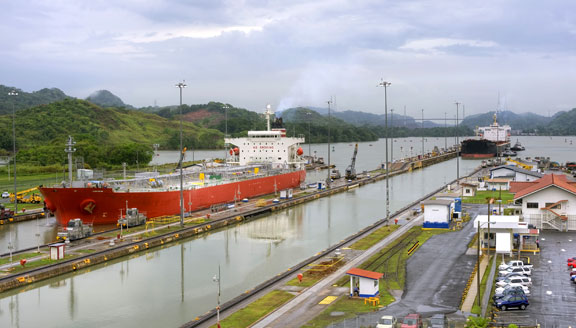 Panama and the Panama Canal
Most of us know Panama for its impressive example of human engineering – the canal which joins the Pacific Ocean with the Atlantic.
Costa Rica and Panama Overview
Why Costa Rica & Panama: These two Central American countries offer modern tourist infrastructure, great accommodation, magnificent wilderness and wildlife as well as some of the world's richest biodiversity.
When to Go: Generally, Costa Rica has only two seasons: dry and green. The dry season (late Dec – Apr) is the best time to visit as there is very little rain. The green, or wet season, lasts the rest of the year (May – Nov). The early months of the rainy season are an ideal time to travel to Costa Rica when you can avoid the tourist crowds. The green and hawksbill turtles' nesting seasons run from July to October with a peak in August, while leatherback turtles nest from February to April. It is possible to see individual turtles however, at any time of the year.
Combine With: Colombia, Ecuador or Peru for culture and wildlife, or icy Patagonia for a complete change of scenery.
Getting There: For Costa Rica, fly into the international airport near San Jose. For Panama, fly into Tocumen International Airport near Panama City.