The Himalayan foothills of North India offer spectacular scenery as well as a wealth of religious shrines and ancient monuments.
Our Himalaya tours explore the region's gentle green hills and valleys, flower-filled meadows, rushing streams, waterfalls and verdant forests set against a dramatic backdrop of snow-capped peaks.
In addition to the incredible scenery, there are many towns and locations of important cultural and religious heritage in the area. These include the holy Sikh city of Amritsar featuring the Golden Temple, and McLeod Ganj, the present home of the Dalai Lama.
Beautiful Shimla is a nature lover's paradise, with hills covered in pines and cedars set against a backdrop of Himalayan peaks. Not surprisingly, the town was the summer capital of the British Raj, with many grand colonial houses still standing.
Ladakh in India's far north is remote but well worth the journey. Its starkly beautiful desert landscape is dotted with age-old monasteries and fluttering prayer flags set amid breathtaking, dramatic mountains. Ladakhi people retain strong Buddhist cultural links with Tibet.
Sikkim in India's far east is also renowned for its Buddhist traditions as well as its tea plantations and picturesque views of the Himalayan massifs.
To find out more about our range of Himalaya tours in North India and Sikkim, please download our brochure here.
Highlights
Rajasthan and North India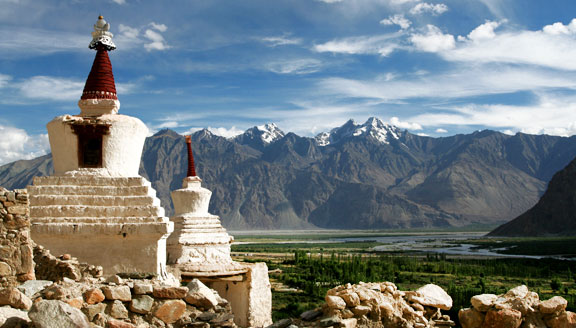 Spectacular Himalayan Scenery
The northern border of India is dominated by the stunning landscapes of the Himalayan mountain range.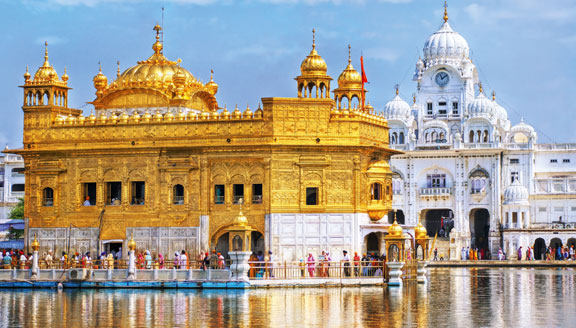 Holy City of Amritsar
The ancient city of Amritsar was founded in 1577 by Ram Das, a guru of the Sikhs. It was named after a sacred pool, the Amrita Saras, or "Pool of Nectar".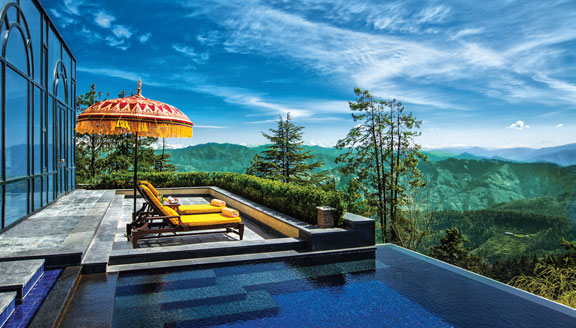 The splendid colonial city of Shimla
Beautiful, scenic Shimla was the summer capital of the British Raj and still retains many beautiful colonial buildings.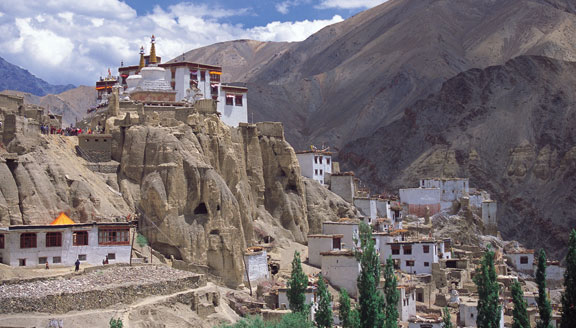 Ancient monasteries and temples of Leh in Ladakh
The mountainous state of Ladakh in far north India is a fascinating land of rugged desert landscapes and snowy peaks.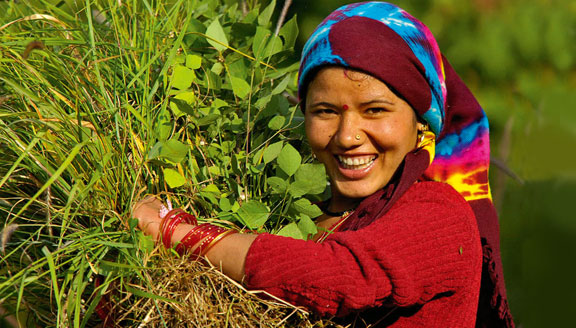 Hidden kingdom of Sikkim
The tiny state of Sikkim is bordered by Bhutan, Nepal and Tibet and is still relatively unspoiled by tourism.
Sample Experiences
The following tours are private, independent and can be easily customised to suit your personal travelling requirements. Please contact us to begin designing your personalised India experience.
In India's mountainous north is the remote kingdom of Sikkim, a spectacularly scenic region with warm, vibrant people.
This tour combines the holy Sikh city of Amritsar with beautiful hilltop towns including McLeod Ganj, present home of the Dalai Lama.
Ladakh is a Himalayan wonderland, whose foothills are dotted with ancient monasteries cared for by Tibetan monks.
India Himalayas Overview
Why Himalayan Tours: The Himalayas offer some of the most spectacular scenery in the world. In contrast to much of India, this mountainous region has a strong Buddhist influence, and Macleod Ganj in Himachel Pradesh is the headquarters of the Tibetan government in exile as well as the seat of his Holiness the Dalai Lama.
When to Go: The summer months of May – Aug are the best time to visit to the high altitude areas of Ladakh and Himachal Pradesh as this region can be extremely cold in winter, and deep snow renders many mountain passes and valleys impassable. In summer, Shimla and the cool foothills provide welcome respite from the scorching heat of the plains, with April to August being the best time to visit. The best time to visit Amritsar is in winter.
Combine With: Other areas of India such as the Golden Triangle (Delhi, Agra and Jaipur), or with neighbouring Bhutan or Nepal.
Getting There: Shimla can be reached from Delhi by train. Most visitors to Ladakh fly into Leh Airport. For Kumaon and village walks, you can take a train from Delhi to nearby Kathgodam. For Sikkim, fly to Bagdogra.