Nature's most dazzling light show Aurora Borealis / the Northern Lights
Nature's most dazzling light show – Aurora Borealis or the Northern Lights – is one of Canada's biggest drawcards during winter. This otherworldly display has been chronicled for centuries but the exact cause of the phenomenon is not known. However, it is widely believed to be caused by collisions between solar particles and the Earth's magnetosphere. What we do know for sure is that the undeveloped wildernesses of Yukon and the Northwest Territories in northern Canada are amongst the best places to view Aurora Borealis.
The warm, cosy lodges we feature have all been chosen for their remote locations either well within the "Aurora Oval" (the region where Auroras appear most frequently) or far from distracting city lights. They also offer premium accommodation in magnificent wilderness settings, delectable cuisine as well as thrilling excursions across picture-perfect snowy landscapes inhabited by iconic Canadian wildlife.
Accommodation in Canada
Below are some of our other recommended Canadian Aurora Borealis lodge & resort accommodation options, carefully selected for their superior location, wilderness experiences, service and level of comfort.
Inn on the Lake offers inspired gourmet cuisine, a wide range of winter activities and the rare opportunity to view Aurora Borealis right from the comfort of your room.
One of the best places in Yukon to view Aurora Borealis, Northern Lights Resort & SPA offers a wide range of winter activities and an excellent range of wellness facilities.
This charming lakefront lodge offers cosy guest cabins with water views by day and Aurora after dark. During your stay, enjoy opportunities to snowshoe, dogsled or snowmobile through
Our
Brochure Pages
Select the 'Download Brochure Pages' tabs to view and download pages from our Canada & Alaska brochure.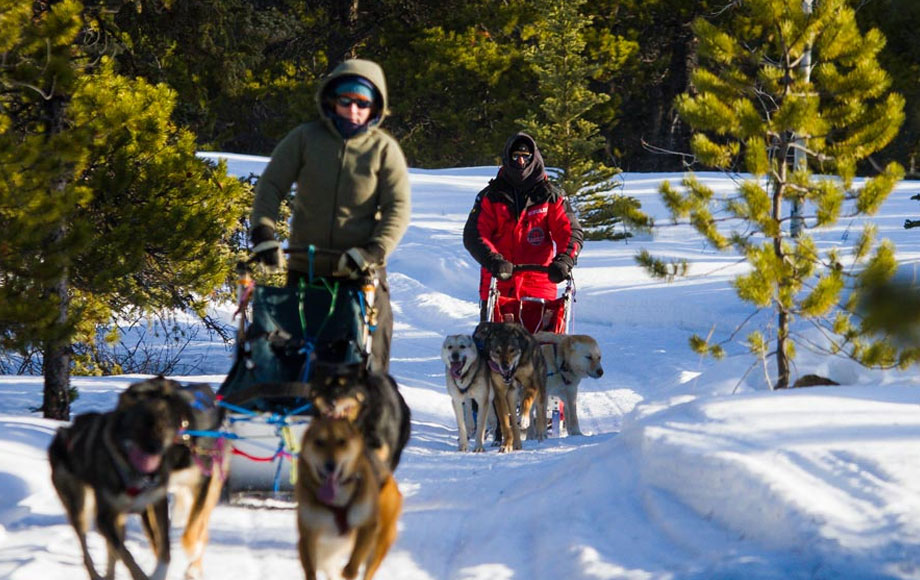 Southern Lakes Resort
Situated on a tranquil arm of Tagish Lake amid unspoilt boreal forest, Southern Lakes Resort offers just five lakefront cabins with private ensuite bathrooms, propane stoves and large panoramic windows so you can enjoy lake views by day and the dancing lights of Aurora after dark.
Canada Overview
Why visit Canada? Spanning the top of north America from the Pacific to the Atlantic, this huge country offers majestic scenery, unspoiled wilderness and incredible wildlife and adventure opportunities. At the same time Canada is a modern country with sophisticated cities, world class accommodation and excellent rail, road and air network.
When is the best time to visit Canada? From May to September is the best time for cruising and touring in Canada when the weather is at its finest. Temperatures and daylight hours vary depending on latitude, and the coast is more moderate than inland regions which have long hot summers and very cold winters.
Grizzly bear viewing is generally good from June until October and Polar Bear viewing around Churchill is possible from July to November. November to April is the time for winter wonderland experiences, skiing, dog sledding and the Northern Lights.
What can I combine Canada with? Alaskan holidays like Inside Passage cruising and wildlife viewing. Canada can also be combined with Arctic cruising and ice based adventures.
How do you get to Canada? Fly to Vancouver in British Columbia for west coast touring and cruising, or to Toronto, Ottawa, Montreal or Quebec City for eastern Canada.