Discover Uluru & the Red Centre of Australia
Discover the Red Centre of Australia and the Northern Territory and visit the natural wonders of Uluru or Kata Tjuta and hike around the base. Most people know about the scarlet monolith that dominates Australia's heart – yet sadly, many don't spend enough time in the Red Centre, discovering the region's surprisingly rich wildlife and Uluru's less famous, yet equally impressive geological cousins.
Apart from seeing sunrise and sunset over the sacred rock, the majority of visitors aren't aware that there are myriad ways to experience Uluru – view it from a motorcycle, helicopter or on camelback, walk around its folds with a local Anangu guide and learn the mythology surrounding its creation. Let the great silence and isolation of its arid surrounds sink in, as you dine beneath a billion stars.
Furthermore, few realise that there are a range of breathtaking sights close by – from gorgeous Kings Canyon and Watarrka National Park to the 36 giant sentient stones – Kata Tjuta – just 40 or so kilometres away from Uluru. Another little known fact: the Red Centre is not all lifeless desert. From the rim of Kings Canyon, you'll see lush palm groves and glistening waterholes below. Also, 178 birds and 73 reptiles have been recorded in the region, including the fascinating thorny devil.
Uluru, Australia's most recognisable landmark
Sunrise and sunset over Uluru
Many ways to experience the iconic monolith including by helicopter
The fascinating desert landscapes of Uluru-Kata Tjuta National Park
The sacred red mounds known as Kata Tjuta or The Olgas
Majestic Kings Canyon and its Garden of Eden
Surprising desert-adapted species and rich birdlife
Learn about indigenous history and culture
The immense silence and isolation of the bush
Awesome stargazing and incomparably dark nights
Walk Walpa Gorge around Kata Tjuta
Discover the beautiful Valley of the Winds circuit with its amazing viewpoints
Understand Uluru's significance with a visit to the Cultural Centre
Join a local Anangu guide and find some bush tucker
Wander around the towering monolith and see unique flora and fauna
Climb to the top of Kings Canyon for spectacular views of the gorge
There are regular flights from all major Australian cities to Ayers Rock Airport, many via Alice Springs. This historic frontier town is worth a stop, for the excellent Desert Park and Olive Pink Botanic Garden. From here, it is possible to drive to Uluru, a journey of 450km along sealed road.
Uluru and the Red Centre go hand in hand with other Northern Territory Top End wonders such as Kakadu National Park, Katherine Gorge and the ephemeral Mary River wetlands. Alternatively, head to Tropical North Queensland and the Great Barrier Reef, to see the other great icons of Australia.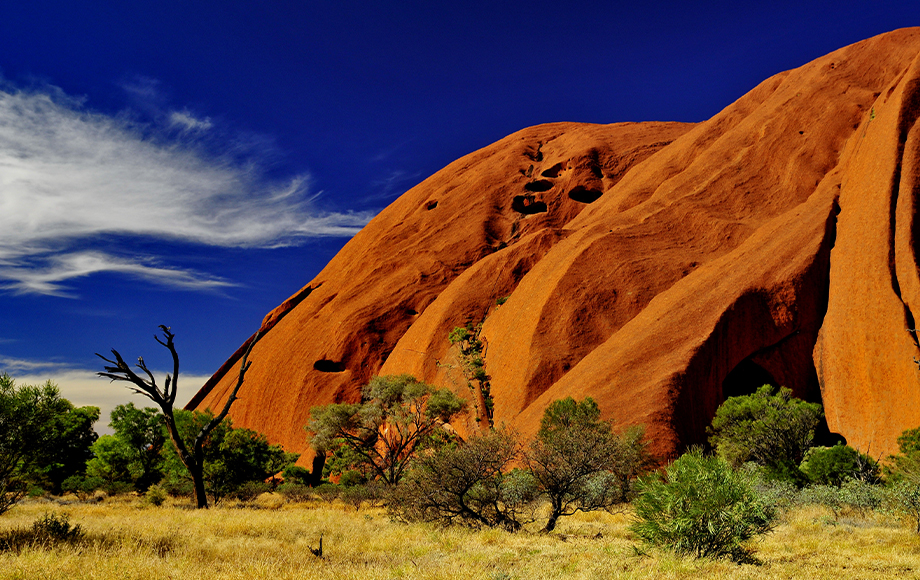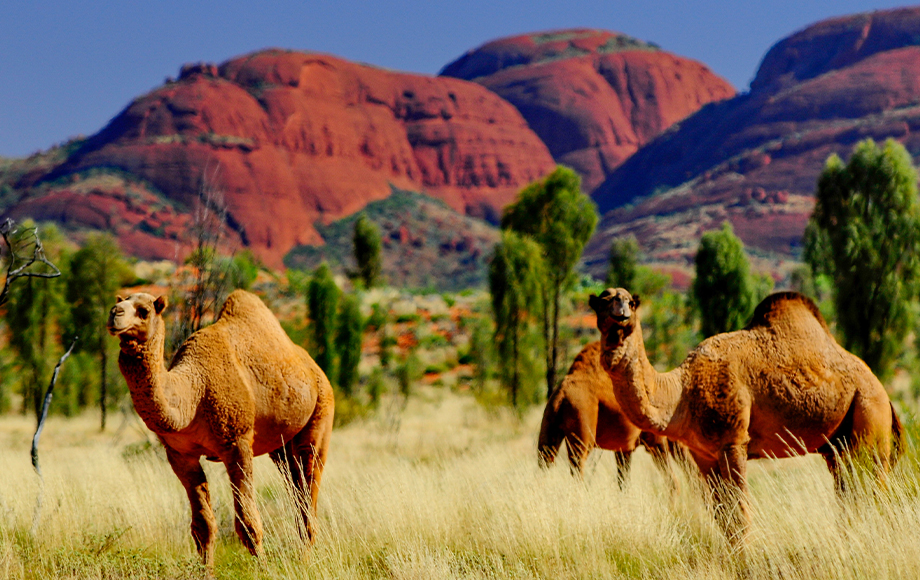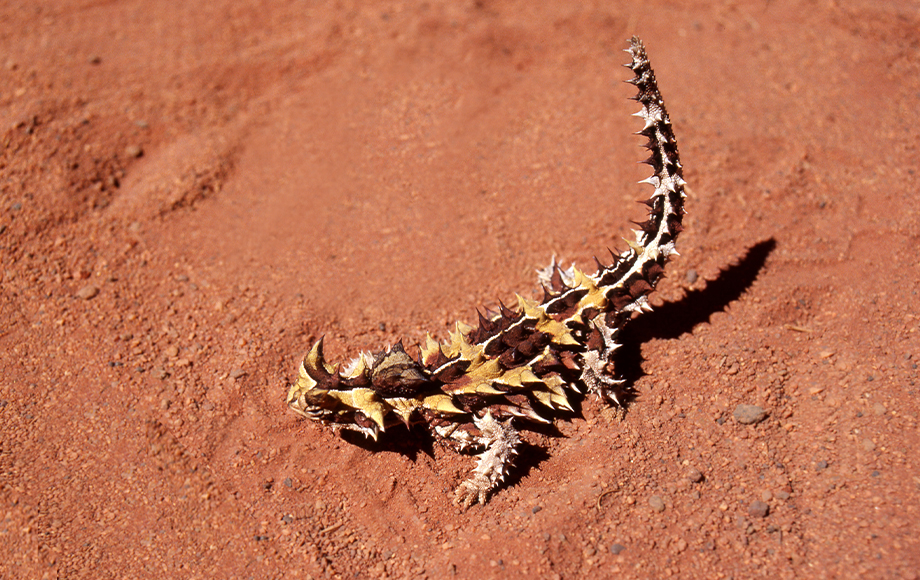 Northern Territory Top End Itineraries
A personalised itinerary takes into account your individual travel style, budget and special interests. To get you started on deciding what you may want to do and see we have compiled a range of suggested itineraries and inspirations in case you are travelling as a family, on a honeymoon or enjoy more physical activity. Below are some of our most popular sample tour in the Northern Territory.
Discover the mesmerising beauty and wonder of Botswana in luxury
Explore Australia's Northern Territory on this 12 day itinerary discovering the best of the outback and staying at three sensational lodges.
Discover Australia's remote Kimberley and pristine Kakadu National Park on this 10 day/9 night safari staying at three exclusive lodges.
Accommodation in the Red Centre
Below is our range of luxury accommodation that you can stay at, in the Northern Territory's red centre. Please contact us for availabilty
Awaken to the sight of majestic Uluru at Longitude 131°, the closest accommodation to Australia's best known geographical formation.
A wonderful contemporary sanctuary shaded by soaring white canvas, Sails in the Desert offers a cool setting to rest, revive and relax in between explorations of Australia's crimson centre.
With views of the majestic MacDonnell Ranges, and the attractions of Alice Springs on your doorstep, DoubleTree by Hilton is the perfect place to begin your Red Centre experience.
Subscribe below
Sign up to receive updates about exciting journeys, special offers and more.