Explore Northern India and go in search of the majestic snow leopard.
This exciting expedition itinerary promises to be one of those life-changing, extraordinary experiences, as we venture into the rarefied, winter world of Trans-Himalayan landscapes, exotic wildlife, remote mountain villages and age-old cultures.
No mountaineering experience is required but you will need to be a reasonable hiker and in good health. The expedition will be accompanied by expert trackers and a support team of chefs, porters and guides. Much of the time we will travel by vehicle, but we will also explore on foot. Then returning to lower altitudes further south we will visit renowned Bandhavgarh National Park for a tiger safari. Other highlights during the tour will be the ancient monasteries and palaces of Leh, and the famous temples of Khajuraho.
Please note: We can assist with your airfares and book your flights in your preferred class of travel.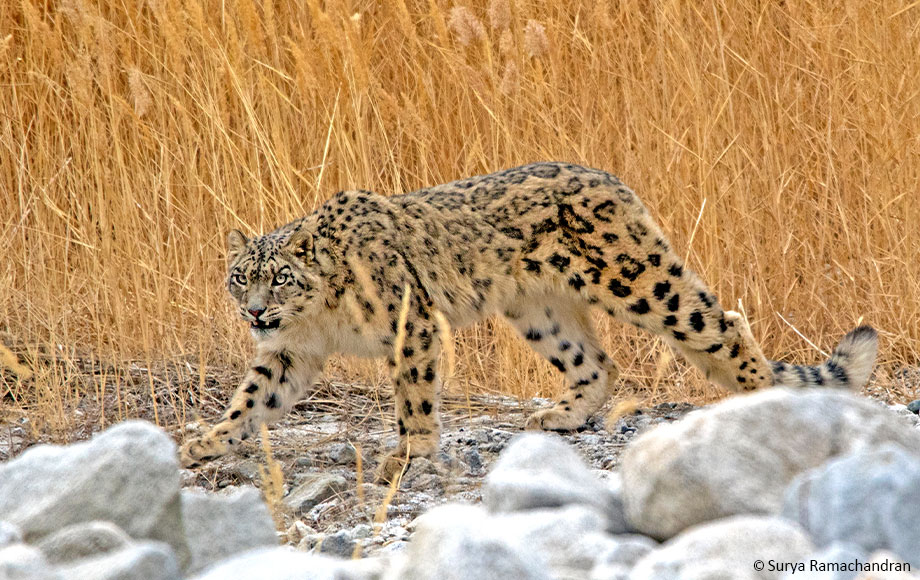 Snow Leopards
The Snow Leopard is perhaps the world's most elusive cat – and only a lucky few ever get to see them in their natural habitat. Found high up in the mountainous landscapes of the Himalayas (central Asia), these beautiful cats differ in several ways to their African and Asian counterparts; 1). They weigh slightly less, generally between 35-55kg's, 2). They live high up in mountainous central Asia (4000 metres), 3). They have thicker fur due to living in colder environments, 4). Their fur is grey in colour to blend into the surrounding grey, rocky landscape.
They have also adapted in other ways to their unique environments. Snow Leopards have much larger paws that allow them to easily cope with snow and ice conditions. They also have exceptionally long tails, that aid in balance when racing across the steep rocky terrain, and longer legs, that allow them to jump up to 15 metres (50 feet). Lastly, their wide noses warm the cold air before it enters into their lungs.
   Their prey includes both domestic and wild animals. In some areas, this has resulted in conflict with farmers and cattle owners. Their natural prey includes species such as ibex and bharal (also known as blue sheep).
Tour details
2 nights in Leh, with its stupas and monasteries
6 nights in Ulley searching for snow leopards (sightings cannot be guaranteed)
4 nights Bandhavgarh for tiger safaris with one special full day permit
Visit to western temples of Khajuraho
Local expert wildlife guides
Indira Gandhi International Airport is the largest airport in Delhi and is serviced by major airlines including American and United (who both fly direct from New York), Emirates, Etihad, British Airways and Air Canada.
From Australia, Air India and Qantas both fly direct from Melbourne, while Air India also fly direct to Sydney.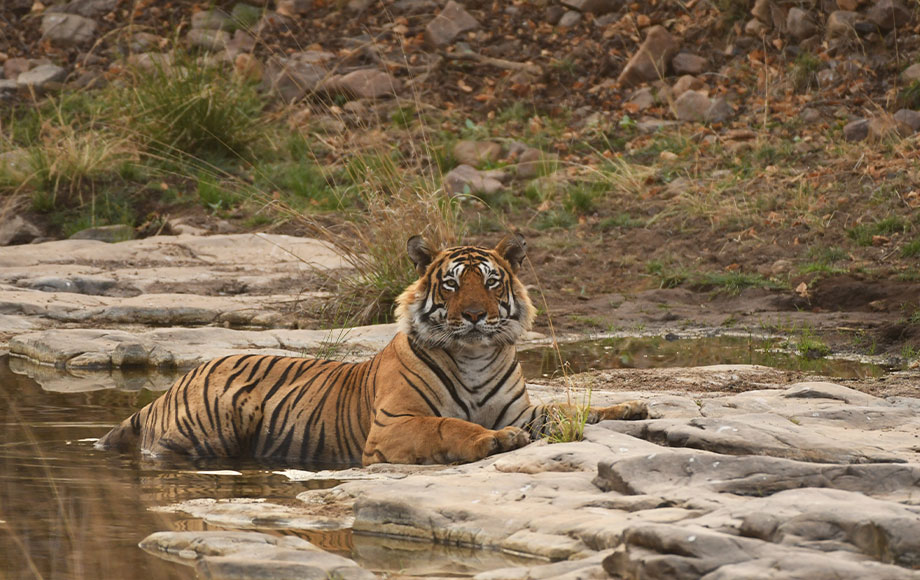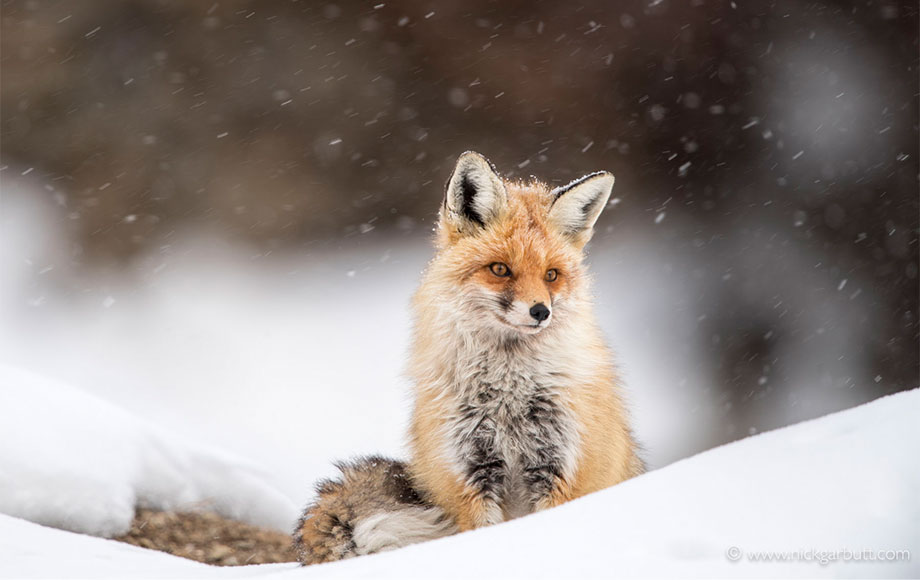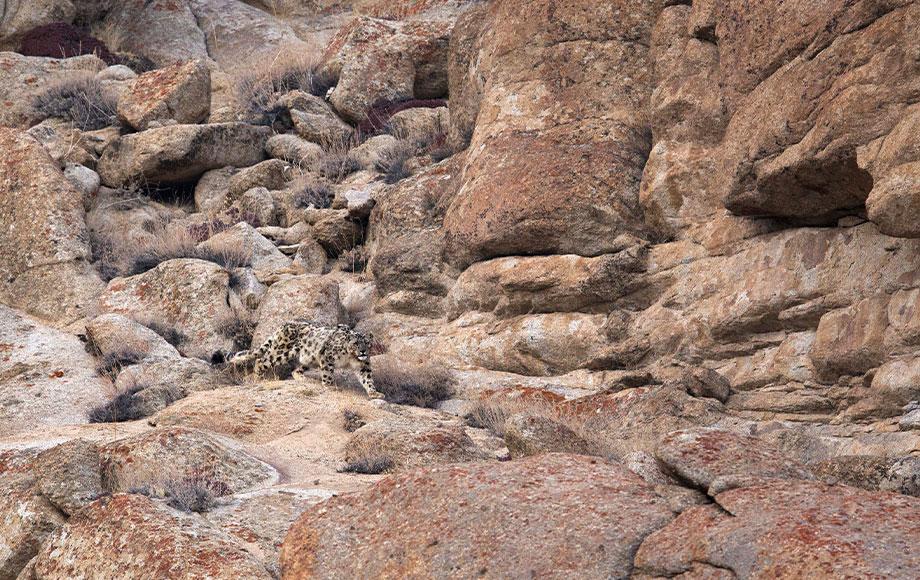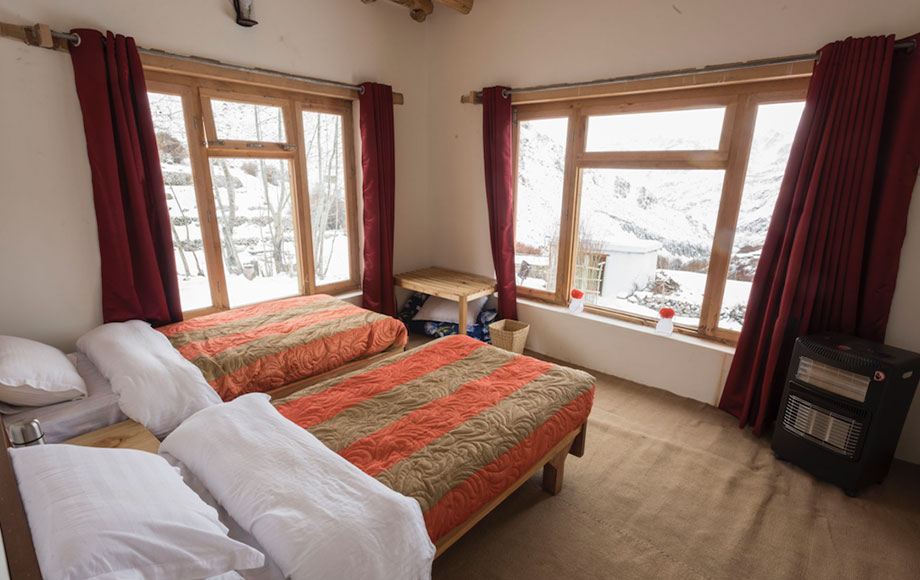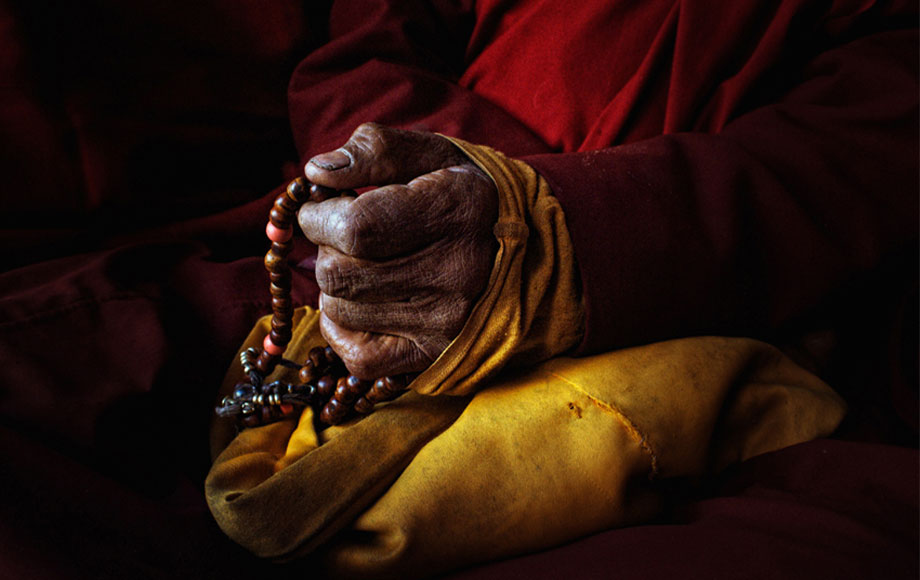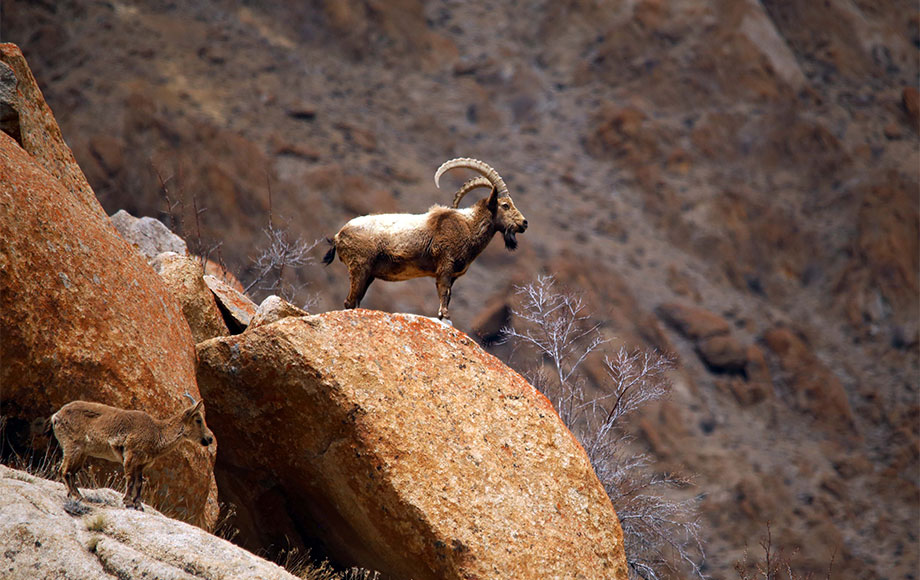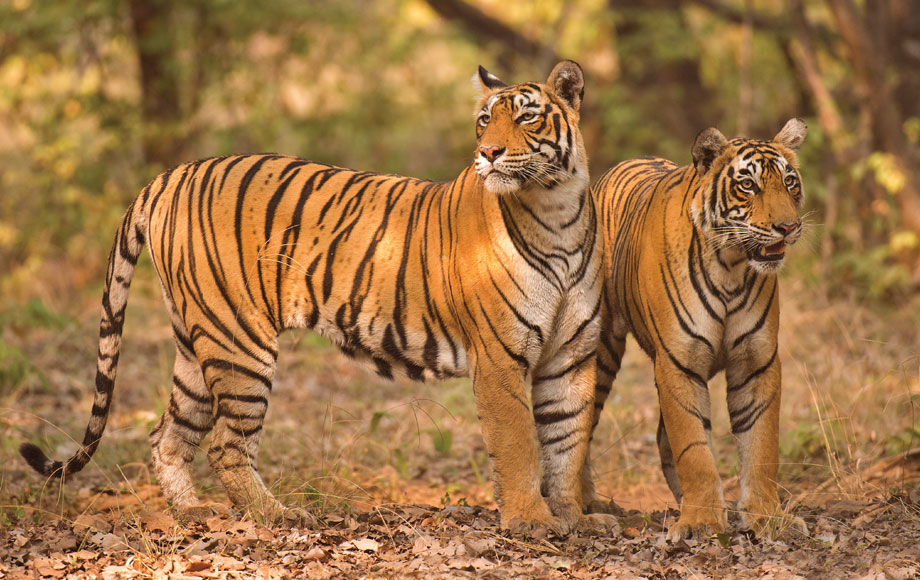 Quest for the Snow Leopard & Land of The Tigers
17 days/16 nights
Day 1
  (11 Feb)
Delhi
Arrive Delhi and transfer to your hotel. Overnight at JW Marriott.
Days 2-3
  (12-13 Feb)
Leh
Scenic morning flight to Leh at 3400 metres and arrival transfer to the Grand Dragon Hotel. Rest of day at leisure for acclimatization to the high altitude. Next day is also an easy day for acclimatization. Possible visits to Sankar Gompa, Shanti Stupa, Leh Palace or Thiksey Monastery and visit to the Snow Leopard Conservancy. BLD
Day 4 
(14 Feb)
Ulley
Drive west (2-3 hours) to the little village of Ulley keeping an eye out for wildlife. Settle into Snow Leopard Lodge our base for the next few days. This rustic but cosy lodge is heated and has 8 ensuite guest rooms. BLD
Days 5-9 
(15-19 Feb)
Ulley
From our cosy lodge we can explore 3 valleys with our exceptional tracker Norbu and his team. Apart from snow leopards we hope to see Yak (wild Ox), Ibex, Tibetan Wolf & red fox. BLD
Day 10 
(20 Feb)
Leh
Drive back to Leh depending on the activities of the day arriving before 4 PM. Overnight at Grand Dragon Hotel. BLD
Day 11 
(21 Feb)
Khajuraho
Depart at 8-AM and transfer to Leh airport for your flight to Delhi/Khajuraho and transfer to hotel. Overnight at Radisson Hotel. BLD
Days 12-15 
(22-25 Feb)
Bandhavgarh
After breakfast visit western group of Khajuraho temples with their divine sculptures. Then drive to Bandhavgarh National Park. Morning and afternoon jungle excursions plus one full day permit. Overnight Bandhavgarh Jungle Lodge. BLD
Day 16 
(26 Feb)
Delhi
After morning safari and breakfast, transfer to Jabalpur airport (3 hrs) for flight to Delhi. Met on arrival and transfer to hotel. Overnight at JW Marriott. B
Day 17 
(27 Feb)
Tour Ends, Delhi
After breakfast transfer to Delhi airport. Tour ends.
More India Tours
This relaxed cruise explores Kerala in south India, a tranquil region characterised by spice plantations, beautiful beaches and languid backwaters.