One of the smallest countries in South America, English-speaking Guyana is a pristine wilderness paradise tucked away in the far north of the continent.
The country is known for its incredibly rich array of bird, mammal and amphibian species including jaguar, leatherback turtle, giant river otter and black caiman.
Guyana harbours one of the four large tracts of virgin rainforest left on earth, spanning 2 million square kilometres, equivalent to 70% of the country. Expect an adventurous journey into thick jungle filled with abundant wildlife and waterfalls, with river crossings, mountain climbs and memorable stays in indigenous-run eco-lodges on our Guyana tours.
To find out more about our range of Guyana tours, click here to download the Guyana section of our South America brochure.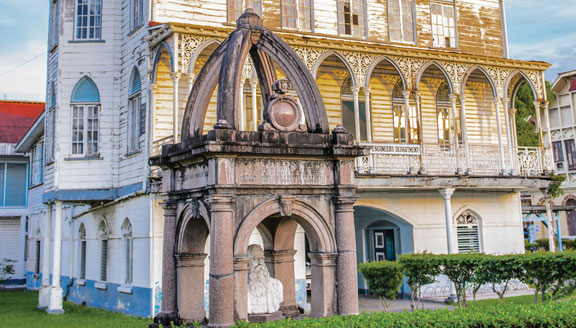 Georgetown
The capital of Guyana, Georgetown, was occupied by the Dutch, the French and subsequently, the British.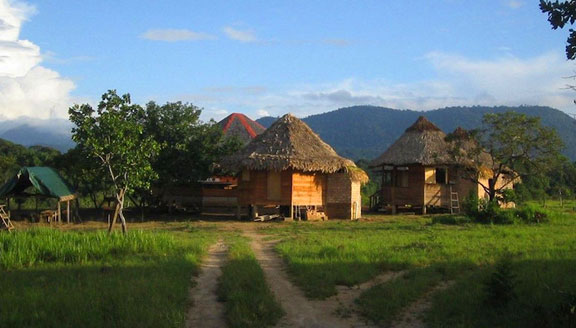 Surama Eco Lodge
Situated beneath the magnificent Pakaraima Mountains, between stunning rainforest and savanna, is the fascinating Amerindian village of Surama.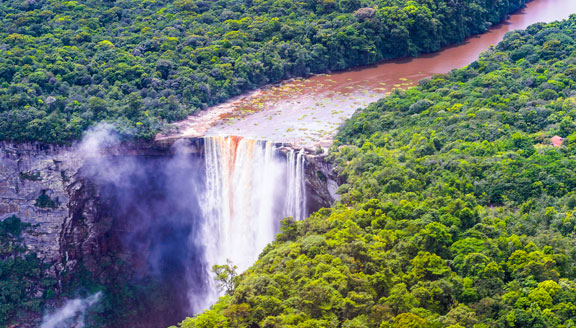 Kaieteur Falls National Park
Take a round trip flying from Georgetown to Guyana's most famous attraction, the stunning Kaieteur Falls.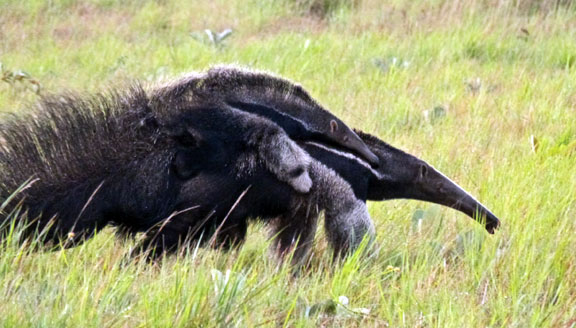 Karanambu Lodge & The Rupununi
Visit the award-winning Karanambu Lodge and discover extraordinary wildlife and wilderness.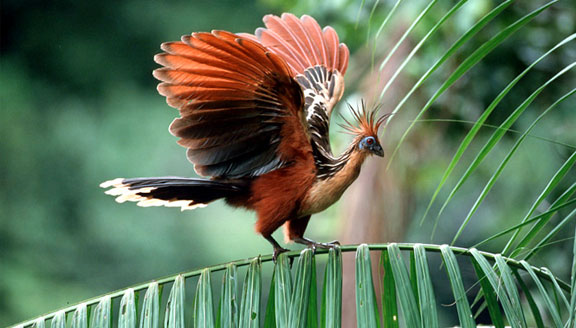 Exceptional Wildlife
Unspoilt Guyana has exceptional wildlife which can be encountered on guided excursions from comfortable eco-lodges.
Guyana Sample Itineraries
Our selection of Guyana tours are designed to showcase the best of what this special country has to offer, especially its untouched wilderness and unique wildlife. Choose from one of our featured itineraries or let us custom design a tour to suit your to suit your interests, style and budget. To find out more about the type of Guyana experience we can put together for you, please download pages below.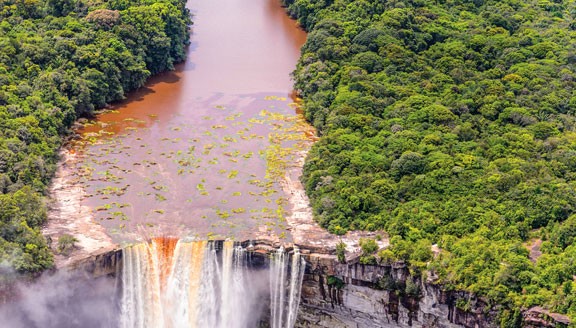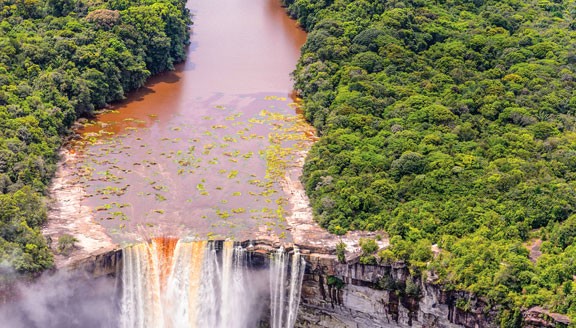 A Taste of Guyana
This is the perfect extension to a South American holiday, or a jam-packed adventure for a traveller short on time. Whichever category you fall in, our 'Taste of Guyana' will certainly leave you hungry for more. This trip features spectacular wildlife viewing from Karanambu Lodge, cultural interaction with local villagers at Surama, a visit to impressive Kaieteur Falls and a city tour of fascinating Georgetown.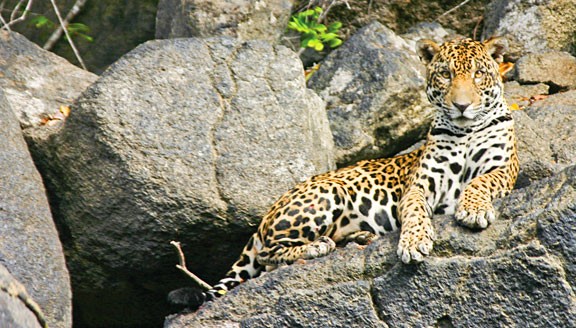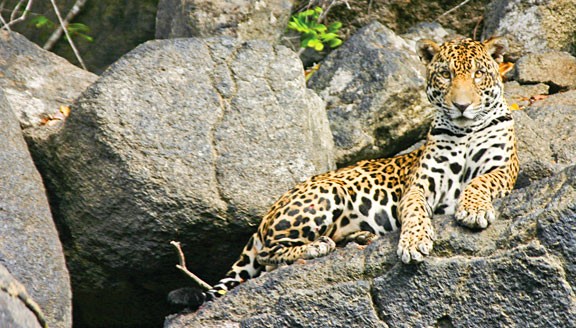 Guyana Nature Experience
This comprehensive guided tour includes many of the exceptional cultural and wildlife highlights of Guyana, covering rivers, mountains, savannas and rainforest while staying in stunning eco-lodges. You can book this tour on a private basis or travel with a small group (scheduled departure).
Guyana Overview
Why Guyana: A country of exceptional natural beauty, Guyana offers pristine forest, abundant wildlife, spectacular mountains and beautiful rivers. Tourism is relatively new here, but there is a strong emphasis on eco-tourism and partnerships with indigenous Amerindian communities.
When to Go: Guyana can be visited year round; however during the two wet seasons (December-January and May-mid August) explorations of the rainforests can be severely hampered. To experience Guyana's waterfalls at their best, visit towards the end of the wet seasons.
Combine With: Brazil, Venezuela, Colombia or Ecuador.
Getting There: Visitors flying in to Guyana arrive at Cheddi Jagan International Airport, south of the capital, Georgetown. It is also possible to cross from Boa Vista in Brazil into the Guyanese border town of Lethem.
All tours and safaris are tailor made.
Contact us now to start customising your South and Central America holiday.
[contact-form-7 id="13660″ title="Contact form_in-page"]