The seed for Michael's passion for travel was sewn in 2008 on a whistle stop group tour around Europe, his first overseas trip.
Upon returning to Australia Michael realised that exploring different countries' cultures and customs had such a profound impact on him that he simply had to work in the travel industry. Fast forward 12 years and Michael is one of our most senior specialists here at African Wildlife Safaris & Natural Focus.
During this time Michael has returned again and again to experience Africa and has also explored both Canada & Alaska extensively.  From walking and canoe safaris in Zambia, a sleep out on the rocks listening to the raw sounds of the bush in Tanzania, to a polar plunge in Alaska, Michael has encountered enthralling experiences to last a life time. Walking on the glaciers in Alaska and exploring the deep blue colours of the crevasses was another awe-inspiring experience.
In 2019 Michael visited Rwanda and trekked the dramatic jungle wilderness to witness the mountain gorillas. For him, the one hour he spent with the primates was a life changing experience. 
Michael's recommendations
Africa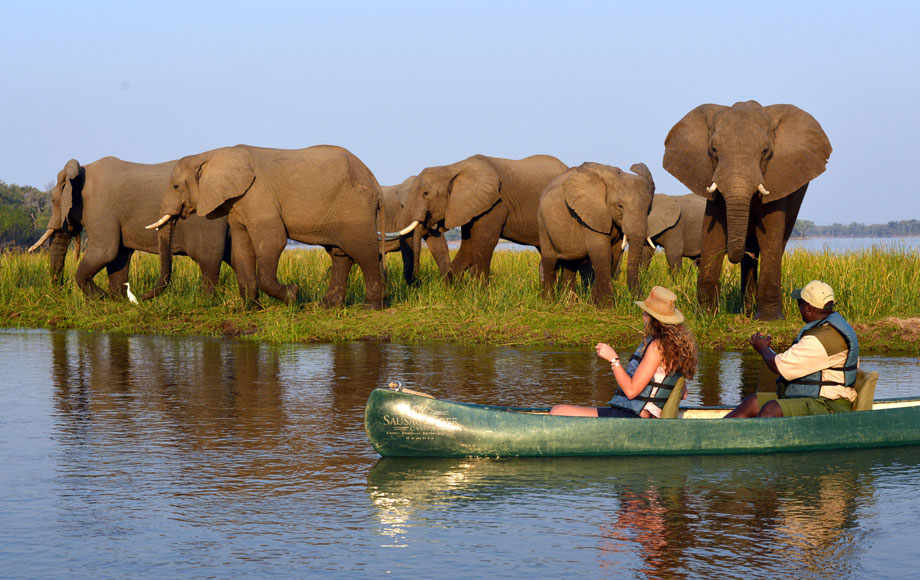 Zambia is perhaps the "hidden gem" of Southern Africa.  There is something very special about this country and it offers some of Africa's most iconic wildlife experiences with both walking and canoeing safaris a major highlight. The country also has some of the most highly-trained and experienced guides found anywhere across Africa, and they just love explaining everything there is to know about the wild, unspoiled bush they call home. The other positive about Zambia is that it is often quieter than other major safari destinations during peak period. Some remote bush camps only accommodate a maximum of just 4 guests. The seclusion you feel whilst on safari, the thrill of seeing game on foot or enjoying a morning canoeing gently down the mighty Zambezi River are just a few of the many highlights. 
I highly recommend a stay at 
Chiawa Camp
, located on the banks of the mighty Zambezi River in the Lower Zambezi National Park. An intimate camp with just 9 elegant tents, Chiawa offers complete luxury whilst still maintaining that raw African-bush feel. The chalets look out over the Zambezi River and you can often see an elephant or two enjoying a dip in the cool waters. A highlight of the camp is the diversity of activities available and the Zambezi River provides the ideal spot to enjoy a range of river-based activities. A canoe safari is a beautiful way to start the day, providing a chance to spot a plethora of game (such as elephant, hippo and a variety of bird species) from a different perspective. Traditional 4WD game drives are always a popular option while a walking safari is the highlight of many Zambian safaris – there are few better places in Africa where you can get up close to elephants and other big game on foot.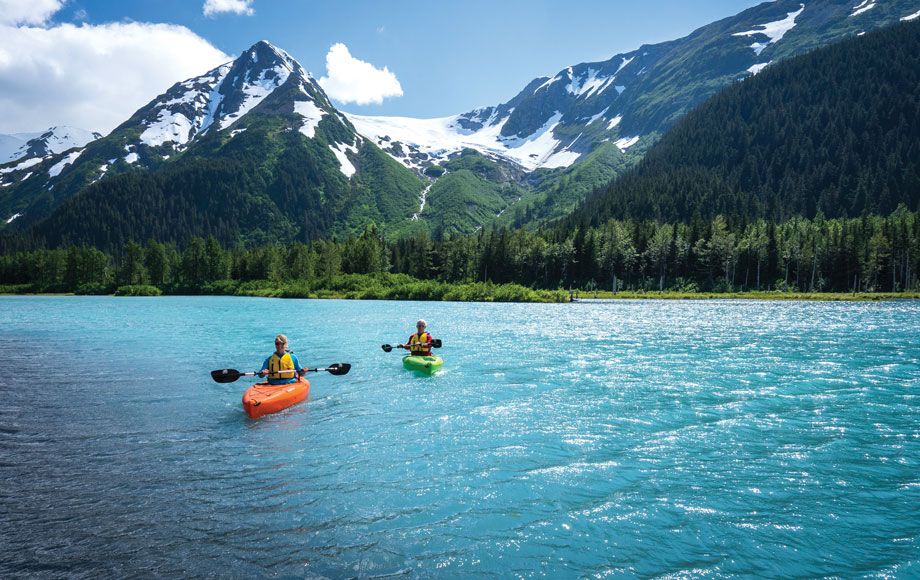 Alaska is home to some of the most expansive and pristine wilderness areas on the planet. With only a little over 731,000 people (a third of those living in the major city of Anchorage), Alaska is largely unpopulated and the vast national parks unimpeded by human presence. Within these national parks are huge herds of moose, caribou and of course, bears. Hidden deep within the national parks are remote, backcountry lodges that offer an exclusive wilderness and wildlife experience. Stunning bear viewing opportunities are possible in both Denali and Katmai national parks – the latter home to more than 2,200 Brown Bears.  Alaska's crowning jewel is the pristine Inside Passage and the renowned Glacier Bay National Park. Small ship cruises through the region allow travellers to discover incredible glaciers, fjords, wildlife and history on guided walks, kayaking and skiff (
motorised
 dinghy) excursions. 
Inside Passage small ship cruise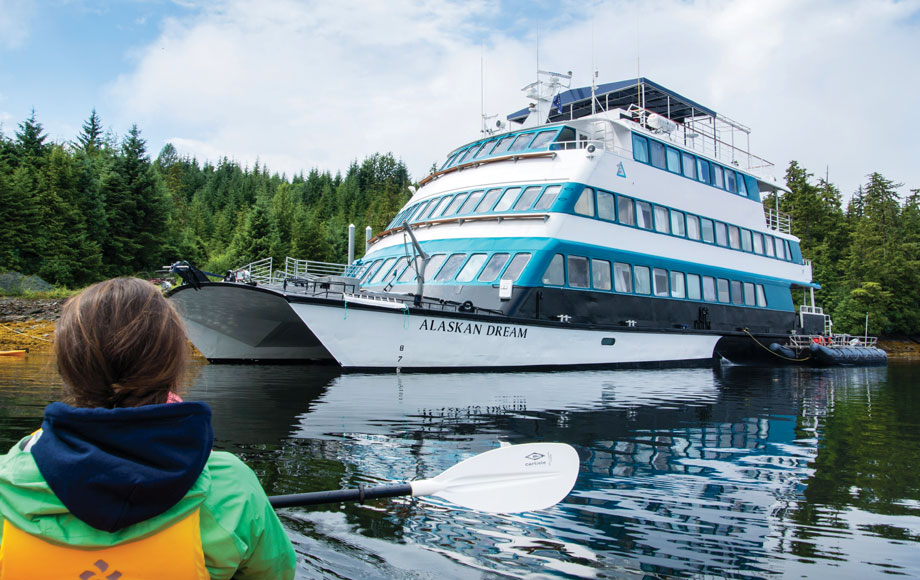 A cruise through the breathtaking Inside Passage aboard a small ship is one of Alaska's very best experiences. We don't offer cruises where there are thousands of passengers onboard, but rather a range of small ship cruises accommodating well under 100 guests that get you out into the wilderness and up close to wildlife. Experience remote parts of Alaska's Inside Passage and explore the "hands-on" way, by zodiac, kayak or on foot. Travelling by small ship allows access to narrow channels and towering glaciers that larger ships simply cannot get close to. Each voyage is accompanied by expert guides who share their knowledge and passion about the pristine wilderness, wildlife and glaciers you see. In the evenings relax and enjoy a drink with fellow guests or listen to an informative lecture by marine biologists or other onboard specialists. For nature, wildlife and lovers of the great outdoors, a cruise through Alaska's Inside Passage is a must!
What's the best local dish you've tried?
It is extremely hard to split. So I've chosen two South African dishes. Chakalaka, a South African vegetable relish that is traditionally spicy and tastes fantastic with your morning eggs. The other is a homemade honey ice-cream, fresh from the farm at
Grootbos Private Nature Reserve
.
What is it about Africa that makes it so special?
For me it is a combination of things, it is the people and their way of life, the culture, the landscapes and the wildlife. I always get extra satisfaction when staying at a specific lodge with the knowledge that you have contributed in a positive way to community support or to a wildlife conservation project such as protecting rhinos. An extra special memory for me was in Zambia, where I spent 20 minutes playing soccer with the effervescent primary school children. Seeing the joy and smiles on their faces will live with me forever.
Where would you like to travel next? 
Namibia. I'd love to experience the dramatic differences in landscape that the country offers; from the towering dunes that change colour, the rugged coastline or a safari in Etosha National Park. Witnessing the lion versus seal interactions on the Skeleton Coast would be a highlight too.
Photos of Michael