The ancient Flinders Ranges brim with fossils, indigenous artefacts and endangered native wildlife, with the odd 19th century sheep station watching over the arid slopes
Stretching from the coastal mining town of Port Pirie in the south to saline Lake Callebonna in the north, the Flinders Ranges are a discontinuous chain of mountains located inland, 450km north of Adelaide. This majestic range encompasses a crescent-shaped natural amphitheatre known as Wilpena Pound, as well as numerous vast nature reserves including historic Arkaba, a 19th century sheep station-turned-conservancy.
With its wondrous wildlife and spectacular landscapes, the Flinders Ranges possess all the defining characteristics of the great Australian outback. Renowned Flinders Ranges National Park is home to some of the state's last remaining yellow-footed rock wallabies, various sacred Aboriginal sites as well as St Mary Peak, the eighth highest summit in South Australia. Parts of the epic 1,200km Heysen walking trail pass through this preserve, as does the 900km Mawson cycling trail.
Arkaba, a 60,000-acre private wildlife conservancy
Home of the epic multi-day Arkaba Walk
The legendary Heysen walking and Mawson cycling trails
The primordial Flinders Ranges
Wilpena Pound, a gigantic natural amphitheatre
Ancient Aboriginal rock art
Iconic Australian wildlife including emus, wallabies and kangaroos
Quality South Australian food and wines
Spellbinding outback scenery
Incomparable stargazing
A scenic flight over Wilpena Pound is highly recommended to take in the area's breathtaking grandeur, and so is a multi-day guided walk, which provides the opportunity to sleep out under the stars. Trek or mountain bike for a close up look at the rugged, arid terrain and to uncover some of the many native creatures including emu and wallaby that inhabit it. Fall asleep in the rustic, romantic Arkaba Homestead, where meals crafted from quality South Australian produce are served on an antique wool-sorting table.
The closest major settlement to the Flinders Ranges is Port Augusta, which is serviced by Sharp Airlines (weekdays only, twice-daily flights), from Adelaide. Alternatively, you could drive north from the South Australian capital, stopping in at the Barossa and Clare valleys along the way.
South Australia's well-planned capital Adelaide is famous for its high ratio of restaurants to residents, and the city is a worthy bookend to any Flinders Ranges holiday.  Another major South Australian highlight is Kangaroo Island, whose healthy and diverse wildlife populations have earned it the moniker "The Galapagos of Australia".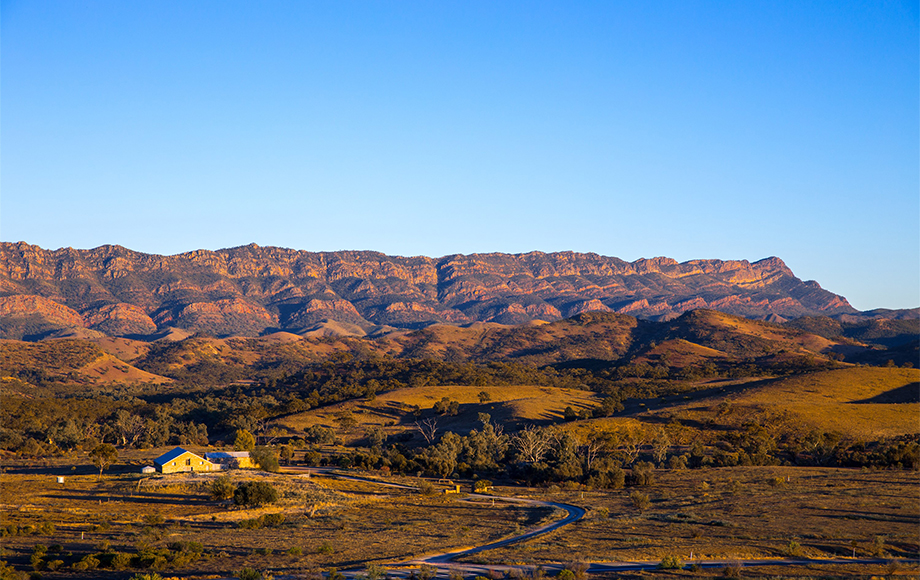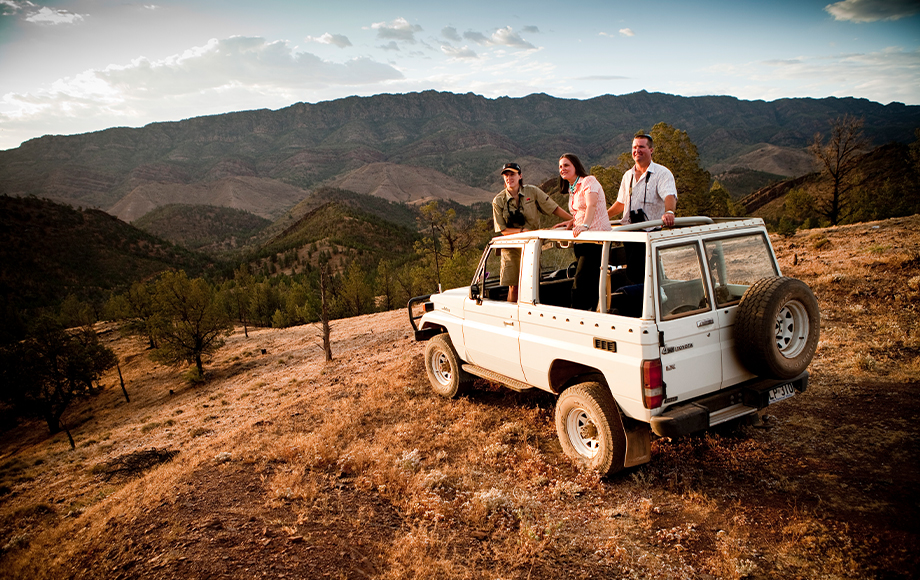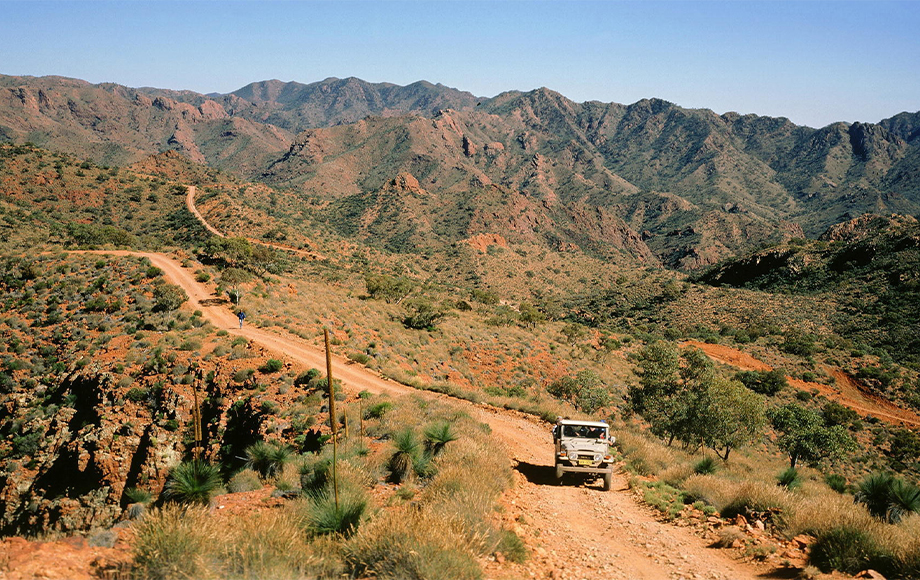 South Australia Tours & Holidays
A personalised itinerary takes into account your individual travel style, budget and special interests. To get you started on deciding what you may want to do and see we have compiled a range of suggested itineraries and inspirations in case you are travelling as a family, on a honeymoon or enjoy more physical activity. Below are some of our most popular sample tour in South Australia.
Experience the Flinders Ranges from the comforts of a luxury homestead, taking in the Australian outback, a private conservancy and wildlife.
This all-encompassing South Australian Wines and Wildlife holiday is short relative to the distances covered yet comprehensive.
Journey through the Flinders Ranges taking in iconic Australian outback. Stay at Arkaba Homestead, Wilpena Pound, Black's Camp and Elder Camp
Flinders Ranges Accommodation
Below are some of our most popular places to stay in the Flinders Ranges. Please contact us for availabilty.
Some of Australia's best bush walking can be found at historic Arkaba, a 19th century homestead situated in South Australia's remarkable Flinders Ranges.
Subscribe below
Sign up to receive updates about exciting journeys, special offers and more.