Travel across England in luxury
The British Pullman is one of the most famous and luxurious trains in the world. Comprising a number of carefully restored 1920's carriages, each carriage has its own story. Whether they were damaged during World War II, used in special festivals or even carried members of the Royal Family, every car is unique and has been whimsically named.
While they are individual in character, each carriage boasts elegant decor, vintage lighting, beautiful wood-panelled walls, and heritage upholstery.  Onboard everything runs like clockwork, and pampered travellers can expect a real taste of the high life, with attentive service and fine dining that rivals the best London restaurants.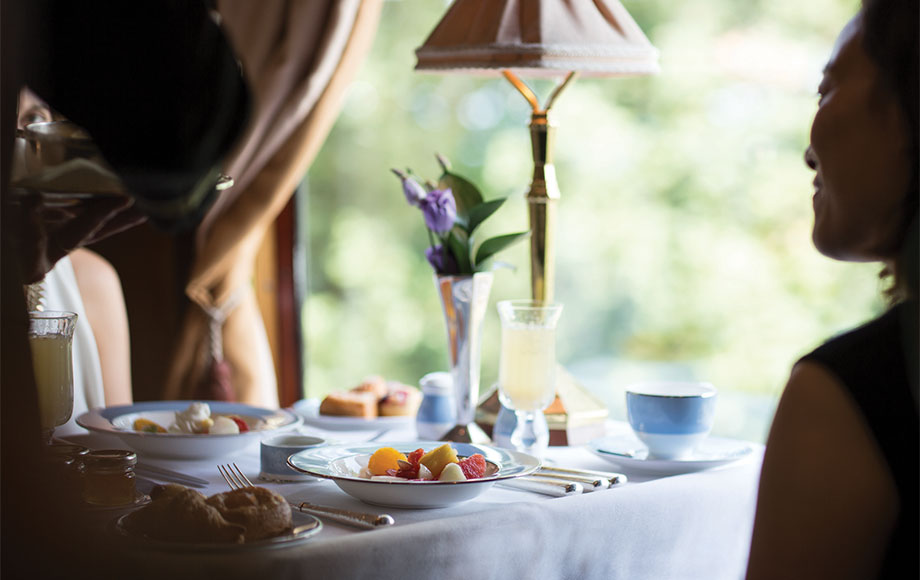 Classic British fare
Dining onboard the British Pullman is an experience in itself. The highly experienced team of talented chefs serve classic British fare in innovative new ways. The ever-changing menus offer culinary highlights from different British towns and cities. Afternoon teas are also a highlight; with a traditional combination of savoury bites, sweet pastries and a pot of refreshing tea – topped off with a bottle of champagne for good measure. With everything taken care of, guests can simply relax with a glass of champagne and savour the gorgeous views of the passing countryside.
What you'll see
The train travels between several of England's major towns and cities, with visits to historic castles, stately homes, and sometimes celebrated sporting events. Guests can discover the historic buildings of Bath or Canterbury, wander the halls of Blenheim Palace or Sandringham, and experience the glamour of special events such as the Chelsea Flower Show or Royal Ascot.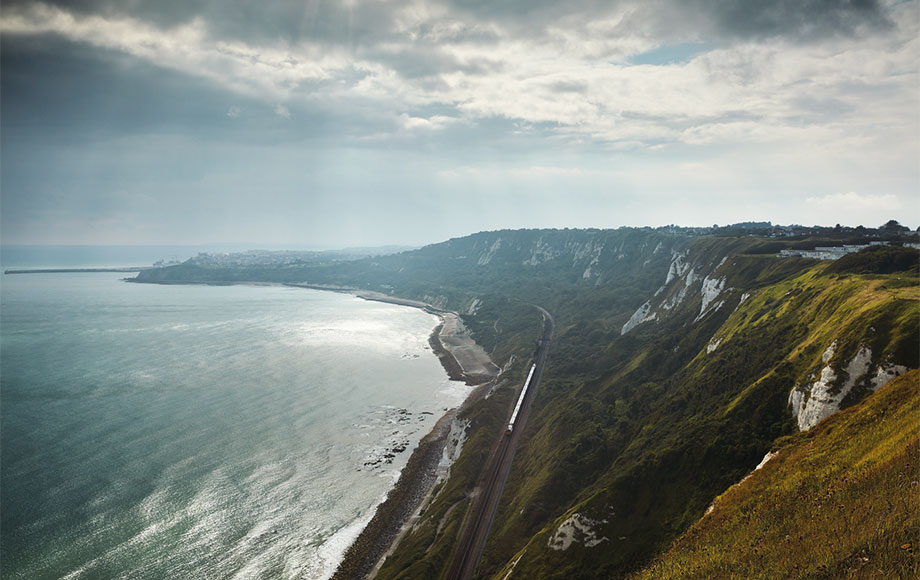 Tour details
A beautifully restored 1920s train
Classic British meals made by talented chefs
Visit several of England's major towns and cities
Getting there
London is accessible from most destinations around the world with Heathrow Airport being the busiest in Europe.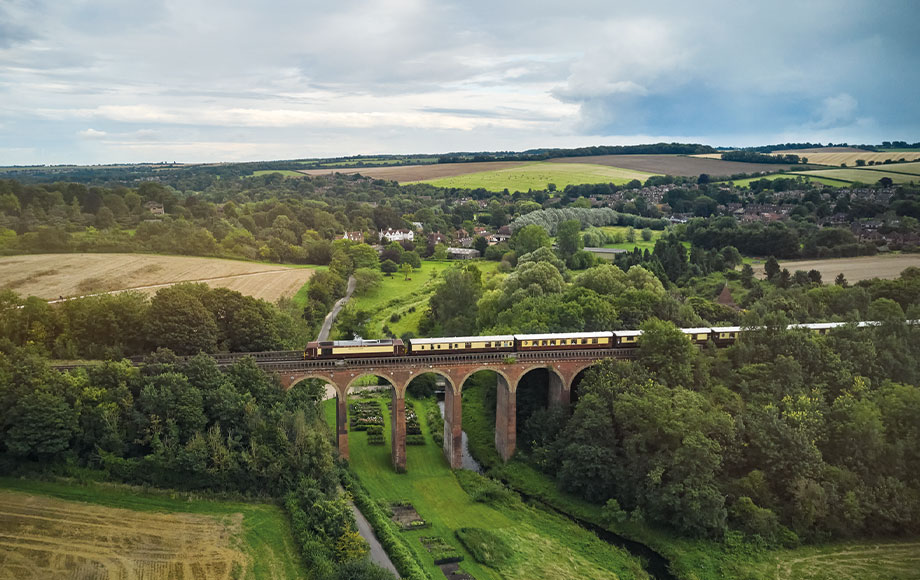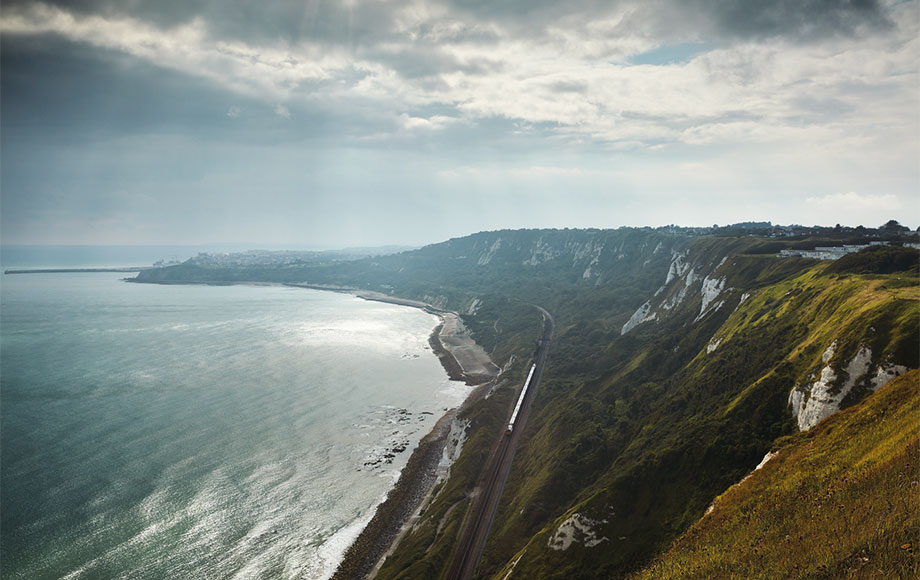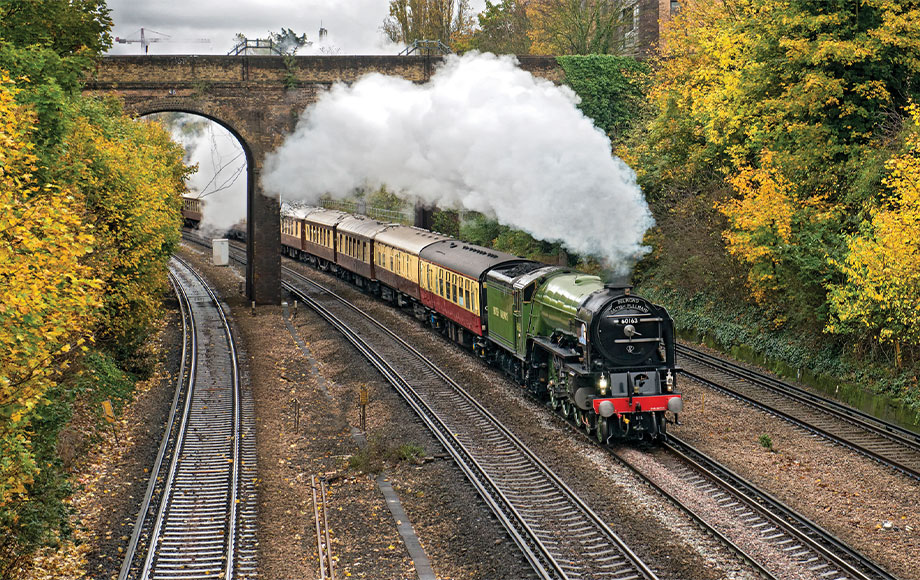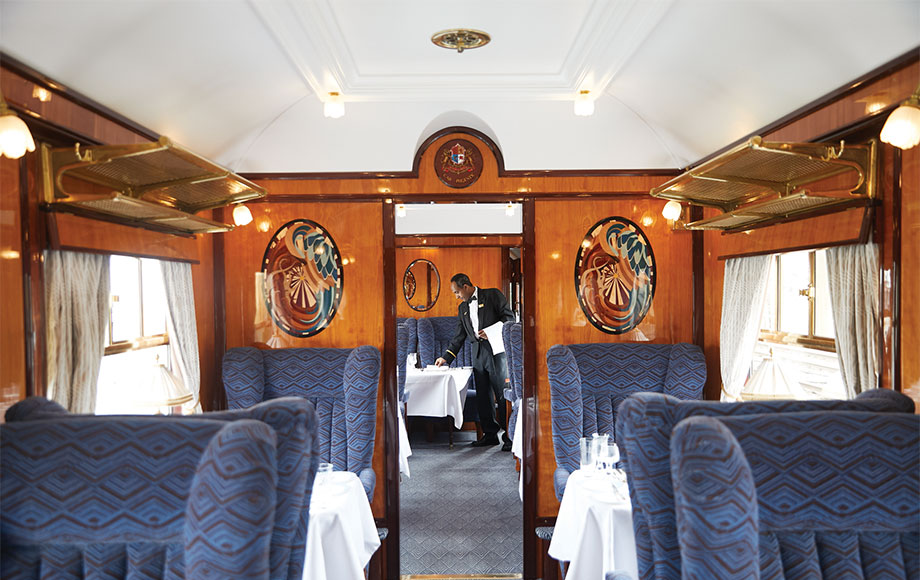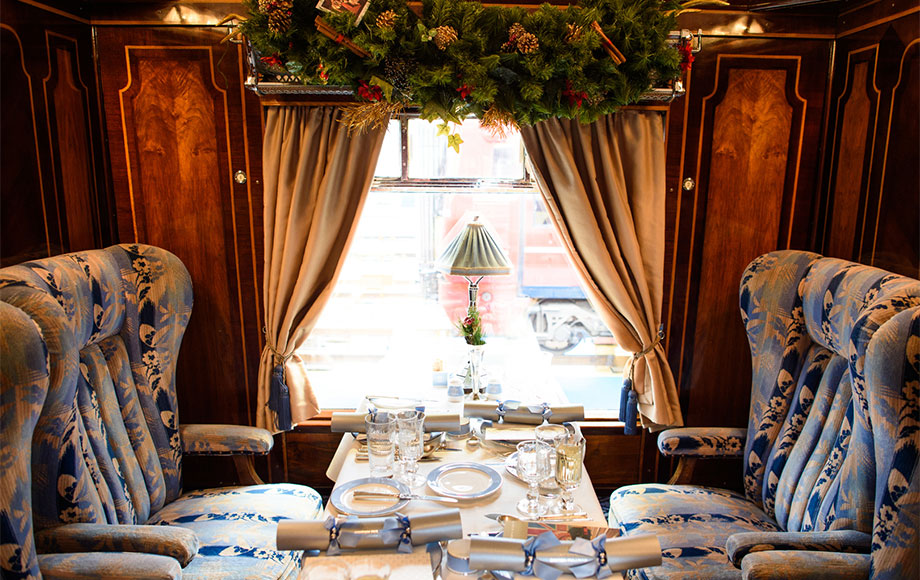 Cardiff day tip
---
This morning please make your own way to London Victoria Station and board the vintage British Pullman. You'll have some time to settle into your comfortable armchair and admire the beautiful and authentic carriages. As the train pulls out of the station your steward will serve you a sparkling champagne cocktail, followed by a delightful brunch as you watch the passing scenery outside your window on the way to Wales.
On arrival in Cardiff, guests will have some free time to explore the city. Top sights you may wish to visit include Cardiff Castle, built in the 11th century on top of an old Roman Fort and boasting over 2000 years of history, or Cardiff Central Market, full of everything from clothing to artisan coffee and cake stores. A stroll around Bute Park, located behind Cardiff Castle is also popular and is home to a sculpture trail featuring 21 wooden sculptures.
On your return to the train in the later afternoon you are welcomed back onboard with a glass of champagne. As the train heads back to London, enjoy an fabulous three-course dinner accompanied by a half a bottle of wine. On arrival in London, tour ends.
Luxury European train journeys
Explore some of the amazing train journeys & experiences that we can custom design for you. All of our tours are tailor-made to suit your interests, budget and timeframe.
Discover some of Central Europe's most renowned cities and sights on this 7 day/6 night journey from Budapest (Hungary) to Prague (Czech Republic).