Sabi Sabi Game Reserve
Situated in South Africa's renowned Sabi Sand Reserve, Sabi Sabi Private Game Reserve was established in 1979. One of South Africa's best privately owned reserves, it shares an unfenced border with the legendary Kruger National Park allowing wildlife to travel unimpeded into the reserve. The reserve is home to some of the best leopard sightings in southern Africa as well as 'The Big 5' and other incredible wildlife including wild dog.
Since its humble begins Sabi Sabi now has four award winning lodges. Their largest, Bush Camp boasts just 25 luxury villas and suites and has gained an enviable reputation as "a luxury home in the bush". The reserve is home to three other exceptional lodges; intimate Little Bush Camp, historic Selati Camp and exclusive Earth Lodge that all boast beautiful lounge, bar and dining areas, swimming pools and an outdoor "boma" for dining under the stars.
Activities and game-viewing
Led by a team of highly-trained guides and trackers, enjoy walking safaris as well as day and night safaris in open 4WD vehicles. Sabi Sabi is home to the "Big 5" but also other incredible wildlife, including wild dog, cheetah, buffalo and elephant.
Over the last 20 years the reserve has built up an enviable reputation as one of the best places in Africa to see leopard. Outstanding viewing opportunities are possible as these beautiful cats have become so habituated to safari vehicles they simply act as if they are part of the landscape.
The reserve is also home to a plethora of plains game and over 350 species of birds, including the "Big 6" – made up of the Martial Eagle, Lappet-faced Vulture, Pel's Fishing Owl, Saddle-billed Stork, Southern Ground Hornbill and the Kori Bustard.
Bush Lodge
Steeped in tradition, Bush Lodge accommodates guests in 25 suites (including 2 family-suites with shared lounge and a private plunge pool) that all feature exquisite décor. Perfect for families, the lodge overlooks a waterhole, and boasts two swimming pools and an open air "boma" for dining under the stars. Bush Lodge caters for children of all ages and is home to the excellent EleFun Centre. Children are supervised by qualified childcare professionals and participate in environmental themed activities.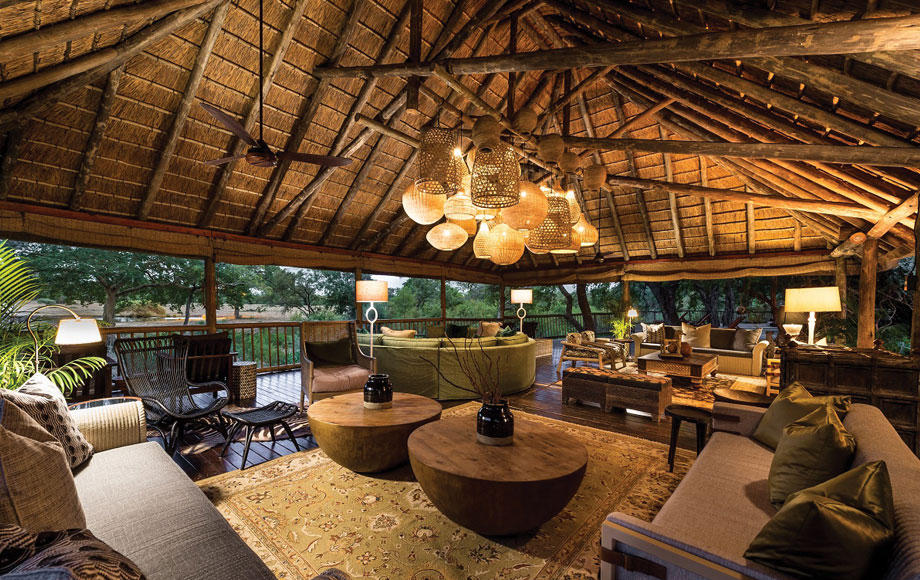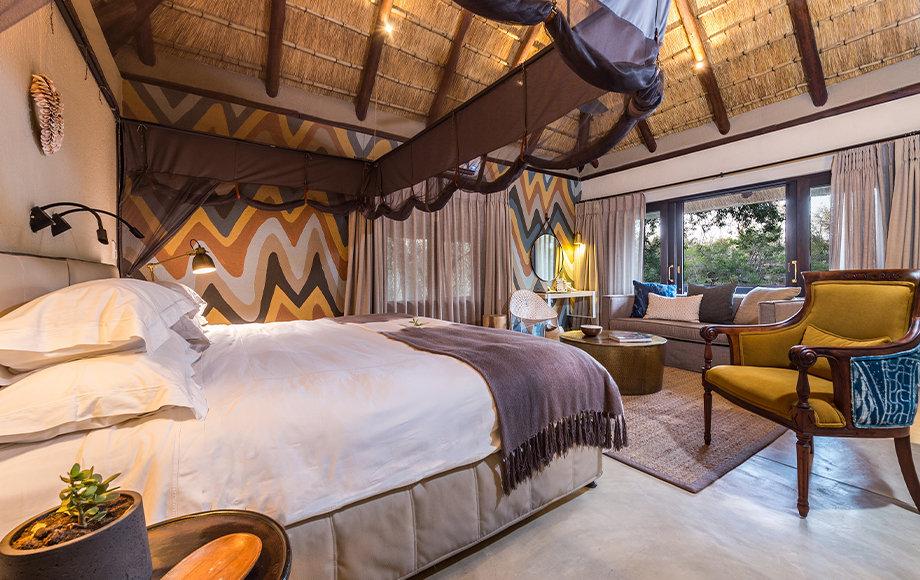 Little Bush Lodge
Shaded by ancient trees on the banks of the Msuthlu riverbed, Little Bush Camp in the newest addition to the Sabi Sabi collection. It is also the smallest of Sabi Sabi's luxury camps with just 6 secluded suites, perfect for families, friends or small groups travelling together. Decorated in contemporary African style each thatch-roofed suite has a large deck with a private hot tub and boasts indoor and outdoor showers. The main lodge houses a stunning bar, lounge and dining room, whilst delicious dinners are regularly eaten outside under the gently lit trees, an experience enjoyed by all.
Earth Lodge
Unique in concept, Earth Lodge is sculpted into the earth and blends seamlessly in with its surrounding landscape. The lodge boasts and indoor and outdoor dining area whilst there is also a secluded library, art gallery and meditation garden to explore. In between game drives guests can enjoy a massage at the day spa, taste one of the many wines from the comprehensive underground cellar or relax in their own suite, which features gorgeous furnishings and a private plunge pool.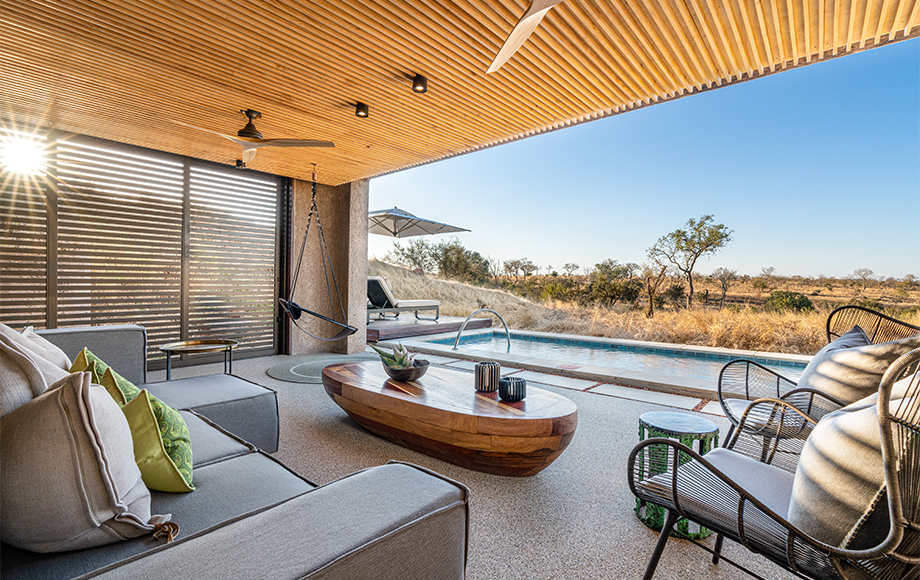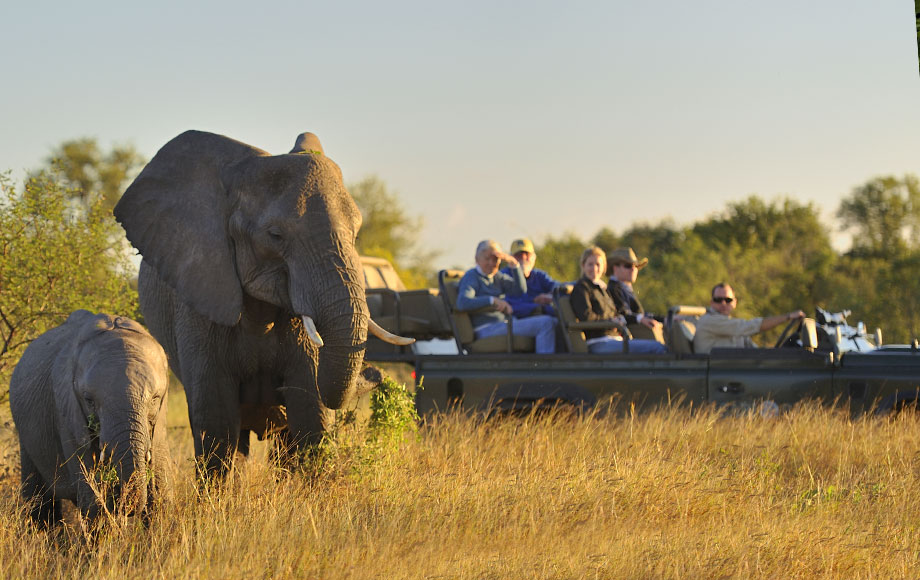 Selati Camp
This intimate safari lodge offers a romantic "Out of Africa" ambience. The camp is furnished in a historic railway theme, inspired from when a train line ran through the region during the 1870's. The 7 opulent guest suites feature a private alfresco shower and wooden decks, whilst shunter's lamps light the way to each suite at night. The main camp consists of a spacious lounge and bar area filled with historical memorabilia and a dining room. There are also wooden decks overlooking the Msuthlu riverbed where world-class cuisine is served as well as an open air "boma".
JOIN OUR
E-Newsletter
Sign up to receive updates about exciting journeys, special offers and more