Growing up with tour operators as parents, James spent many family holidays visiting unique destinations worldwide, instilling a passion for travel, culture and wildlife.
His first safari was in 2002 to Kenya and Tanzania, and a long-lasting highlight of that trip was camping in the endless plains of the Serengeti, listening to the roar of lions at night.
Since then James has returned many times to the continent, and has spent time volunteering in South Africa's Eastern Cape, exploring Botswana's Okavango Delta by mokoro, witnessing the wildebeest and zebra migration in Kenya, visited the fascinating cities of Morocco, and discovering the wonders of ancient Egypt.
James has also travelled through much of South America, and has experienced the mysteries of the Amazon rainforest, sand-boarded down the dunes of the Atacama Desert, cycled Bolivia's 'Death Road', cruised the magnificent Galapagos Islands and crossed the Drake Passage to Antarctica. Most recently James explored Chile's Torres Del Paine National Park and kayaked the surreal landscapes of Antarctica in February 2023 coming face to face with penguins, seals and whales. 
James' recommendations
Africa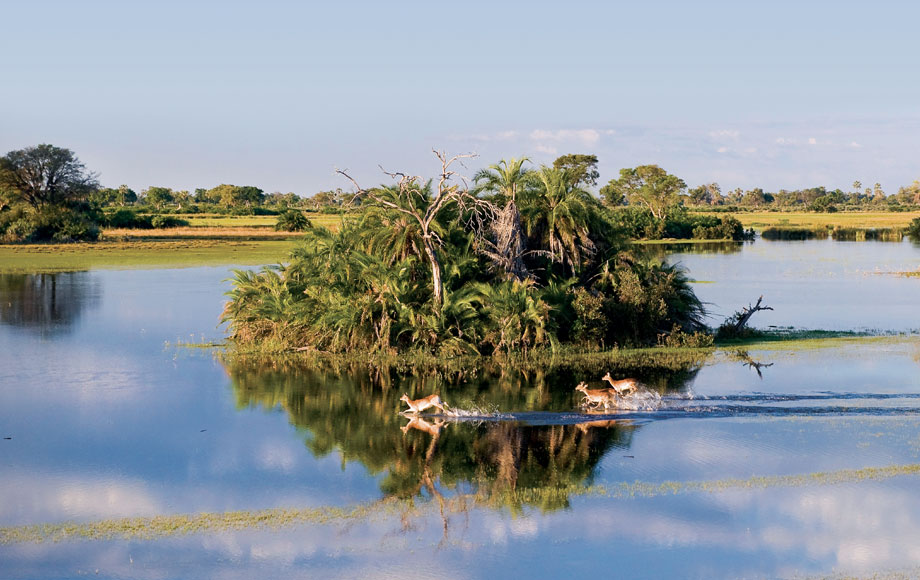 A diverse country Botswana is home to incredible desert landscapes, riverine forests and of course the magical Okavango Delta. Flying over the delta for the first time was an experience I'll never forget; looking out of the window over the endless waterways and palm filled islands below. A bird-lovers dream, safari activities are endless. Exploring the land by 4WD or on foot, whilst a mokoro (dugout canoe) excursion through the myriad of waterways offers a completely different perspective.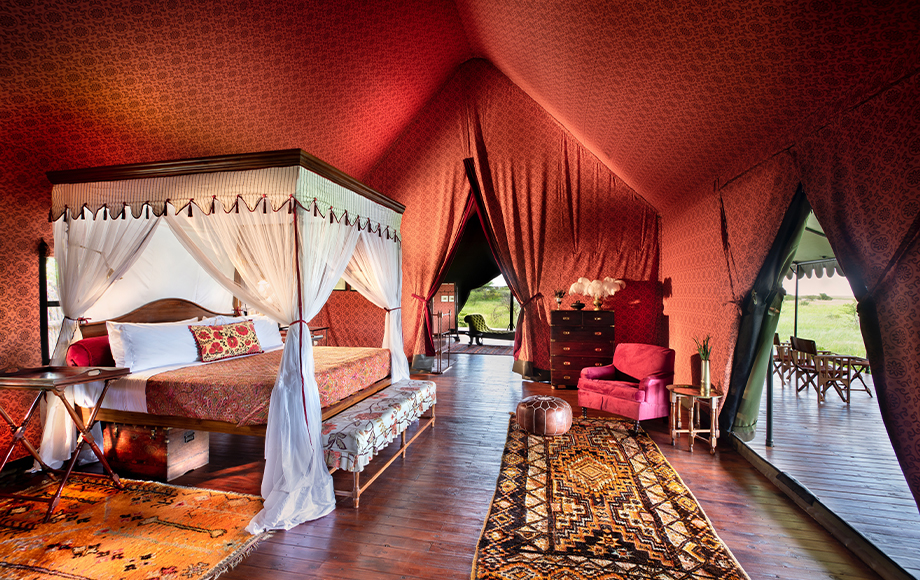 Situated in the Kalahari Desert this legendary camp offers a different experience to those located in the heart of the delta. Jack's Camp is one of the most iconic and unique camps in Africa, featuring an antique pool table, natural history museum and a Persian tea tent where the daily afternoon tea is a highlight. Though ultra-luxurious, the guest tents still offer a feeling of true camping, lit only by gasoline lanterns. The unique activities are what sets the camp apart; walking with the bushman, meeting meerkats and quad biking on the salt flats are just some of the exciting activities on offer.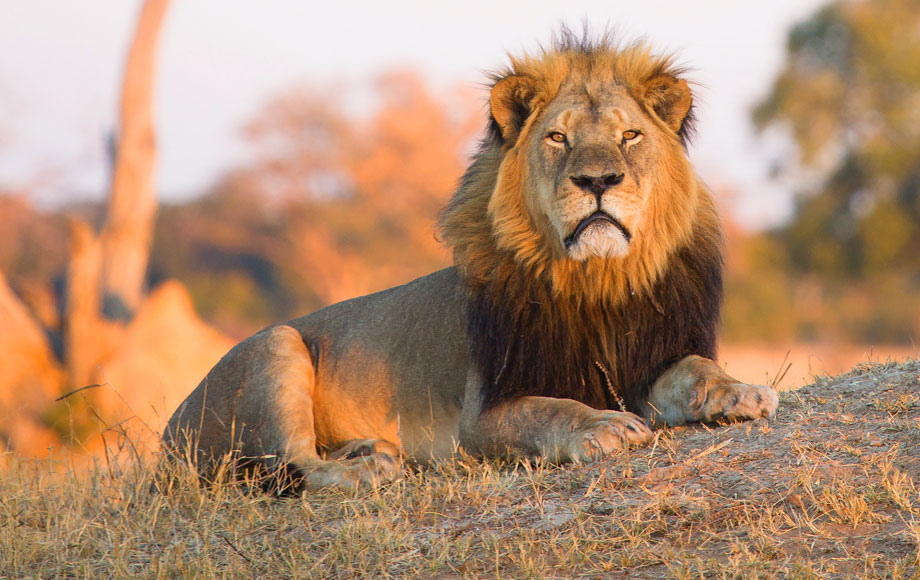 Zimbabwe's national parks provide some of the most spectacular game viewing in Africa. At the top of the list are Hwange and Mana Pools national parks. Reached by road from Victoria Falls, Hwange is home to an abundance of wildlife as well as over 400 bird species. The park is renowned for its vast herds of elephant whilst predators including lion, rare African wild dog and cheetah can also be seen here. Mana Pools in the countries north is a mosaic of pools, islands and forests on the Zambezi River set opposite a magnificent escarpment. The area offers some of the very best walking and canoeing safari experiences in all of Africa, as well as sensational birding opportunities. Guests are accompanied by expert guides who have undergone some of the most rigorous training standards on the continent. No safari itinerary is complete without a visit to the magnificent Victoria Falls – there is far more to do here than just viewing the falls. Sunset cruises, white-water rafting, helicopter flights and sitting on top of the falls in Devil's Pool are just a few of the many options to consider.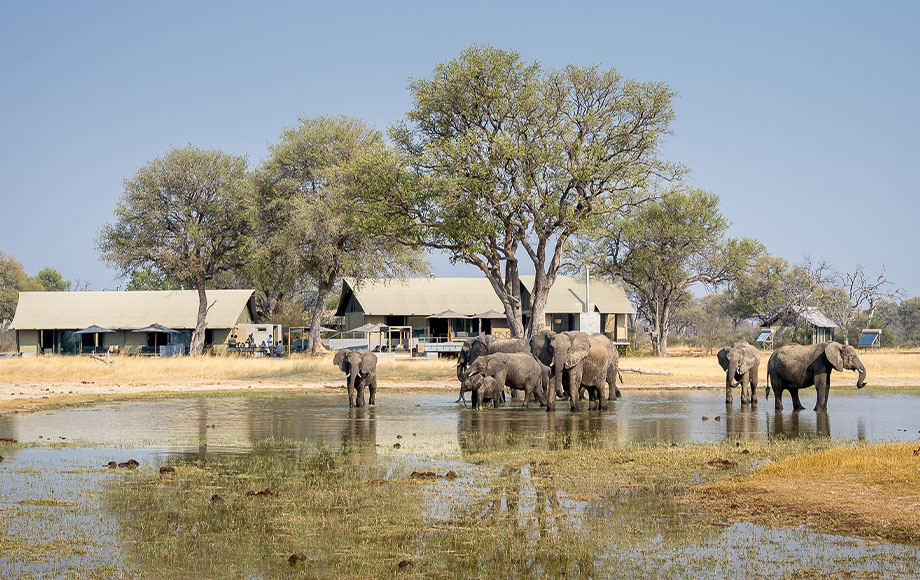 While visiting Hwange I was lucky enough to stay at beautiful Linkwasha Camp, nestled in an exclusive private concession in the south-east of the park. An intimate property – with just 9 beautiful guest tents – the camp looks out over sweeping plains. The main lodge complex offers complete luxury housing a dining room, lounge and bar, as well as a beautiful outdoor swimming pool set on a large timber deck surrounded by comfortable sun loungers. There is also an open fire pit where I enjoyed after-dinner drinks on more than one occasion. Activities centre on game drives in open 4WD vehicles, as well as insightful walking safaris accompanied by experienced guides. Lion, elephant and leopard tortoise were all frequently sighted and the general game viewing was terrific. Whilst I was there, the camp was frequented by a lone male elephant who caused quite the stir amongst fellow guests. When I asked the staff about his visit, it appeared he was quite the notorious visitor!
What is your best piece of travel advice?
Be open to experiencing anything. Part of the fun of going overseas to visit new destinations is to learn about the culture. Explore the country, try fascinating foods, eat at local restaurants and enjoy new experiences. I visited Japan in December 2017 and loved immersing myself in new cultural activities. Eating in tiny restaurants only big enough for 4 people, trying traditional ramen and traveling by high-speed Shinkansen.
What's your most memorable travel experience?
In 2006 I travelled to Duba Plains in Botswana – made famous by the BBC documentary Relentless Enemies for its incredible lion and buffalo encounters. We spent 7 hours following a pride of lions hunting a herd of buffalo, with back and forth encounters between the two foes before finally the lions prevailed dragging an old bull down in shallow water.
Where would you like to travel next?
I've been lucky to visit Africa a number of times, including Zimbabwe. But I would love to explore the world famous Mana Pools National Park and canoe the Zambezi River. In this magical part of the world It is possible to get within a few metres of very relaxed big bull elephants as you glide down the river.
Photos of James