Having received a thorough apprenticeship in travel during his childhood, Jeremy has continued to explore the world at his own pace.
By the time Jeremy was 18, he had explored much of the African continent; including beautiful Botswana, witnessed the mesmerising Victoria Falls, camel trekked in Kenya and experienced camping under the stars in Tanzania's Serengeti National Park. Jeremy has spent time in India, learning about the magic and traditions of the sub-continent and witnessing its greatest treasure – the Bengal Tiger. A fan of the outdoors and sustainable living he has also spent many months cycling and hiking through the European Alps.
His travels have also taken him to South America, where he spent time in beautiful Cusco, explored the ancient Incan ruins of Machu Picchu and swam with seals and sting rays in the Galapagos Islands. One of his fondest memories was crossing the Drake Passage by boat to the Antarctica Peninsula, where he explored the mystical land getting up close to countless penguins and lazy seals.
On top of this, Jeremy recently returned to Africa in November 2019 travelling to Zimbabwe, Zambia and South Africa with his brother. He was able to relive his childhood memories once again, spending his days on safari encountering the 'Big 5' and simply enjoying the wonderful atmosphere of Africa.
Jeremy's recommendations
Africa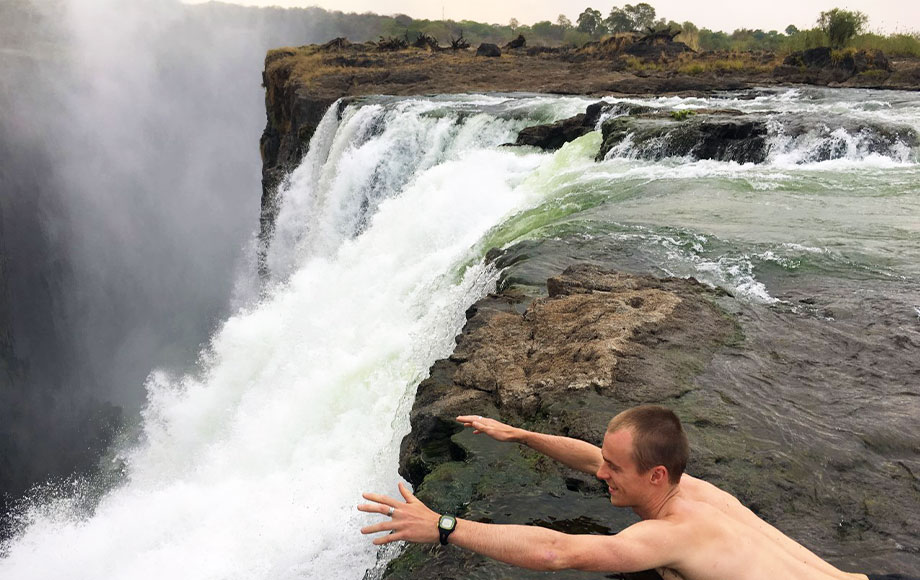 Zambia is a wonderful country for an African safari offering many different experiences including both walking and canoeing safaris. Top game viewing areas include the South Luangwa and North Luangwa national parks as well as the impressive Lower Zambezi National Park, where canoeing along the Zambezi River remains one of Africa's most remarkable experiences. A stay in Livingstone near the renowned Victoria Falls is the ideal way to start or finish a Zambia itinerary. The Zambian side of Victoria Falls allows guests to enjoy a wide variety of activities from boat cruises on the Zambezi River to 4WD game viewing in the Mosi-oa-Tunya National Park. A host of outstanding lodges occupy the river's edge providing guests with exclusive accommodation and access to the Zambezi's many activities and memorable sunsets. Having visited Victoria Falls twice, one of my favourite experiences was a swim in the 'Devils Pool', a beautiful natural swimming hole on the very edge of the Victoria Falls. Sitting on the edge and marvelling at the surreal views and incredible power of the falls is something I'll remember forever.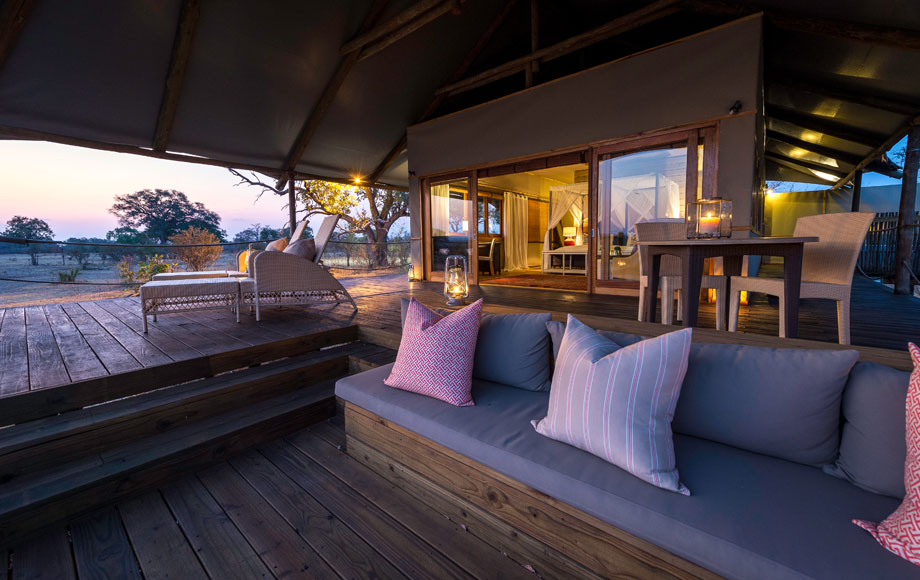 One of the most upmarket lodges near Victoria Falls on the Zambian side, Toka Leya occupies a beautiful position on the banks of the Zambezi River in the Mosi-oa-Tunya National Park. Toka Leya offers a variety of activities including guided tours to Victoria Falls, game drives in the Mosi-oa-Tunya National Park and both morning and afternoon river excursions – a particular highlight for me. For those that prefer to relax around camp, there is a beautiful pool next to a spacious undercover bar area while guests can also use the gym, enjoy a massage or do yoga on the deck. The 12 spacious safari-style tents line the river's edge have huge outdoor decks with comfortable benches and tables, providing privacy and uninterrupted views. The tents are connected by raised boardwalks that allow wildlife to easily walk by and reach the river's edge – there were many occasions when I walked from my room to the lodge and saw species such as warthog and impala. Breakfasts, lunches and dinners were exceptional and the staff are able to cater for any dietary requirements.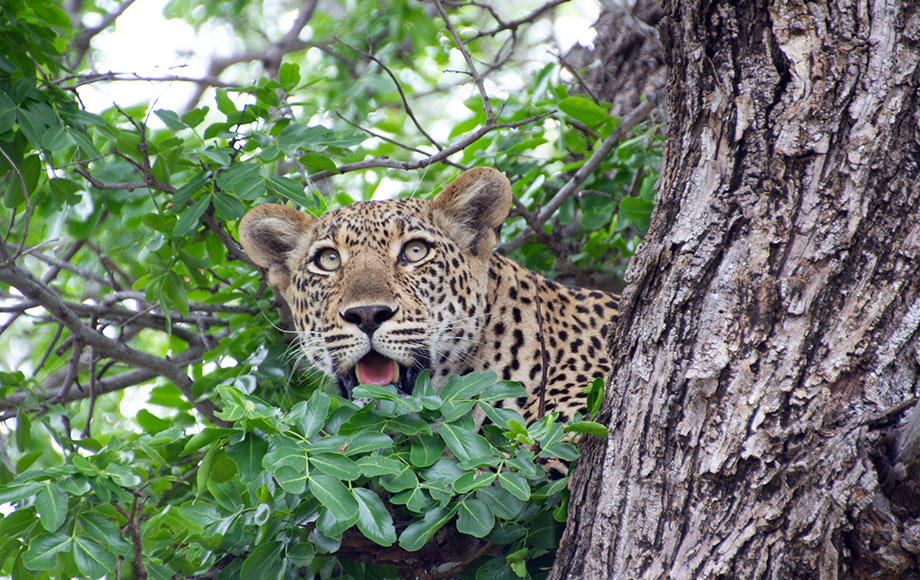 South Africa is a vast and diverse country with endless options for every traveller from exciting cosmopolitan cities to incredible wildlife viewing in the Kruger National Park. The Kruger National Park and its surrounding game reserves including the Sabi Sand Game Reserve are home to a myriad of wildlife species including Africa's "Big 5" – lion, leopard, buffalo, elephant and rhino. For those who like the city life there is no better option than charming Cape Town. The city offers fantastic food, insightful museums, beautiful seaside towns, world-renowned vineyards, historic hotels, impressive Table Mountain and tours to the infamous Robben Island. A destination in itself, South Africa is a great choice for any keen traveller looking to discover some of Africa's most iconic experiences.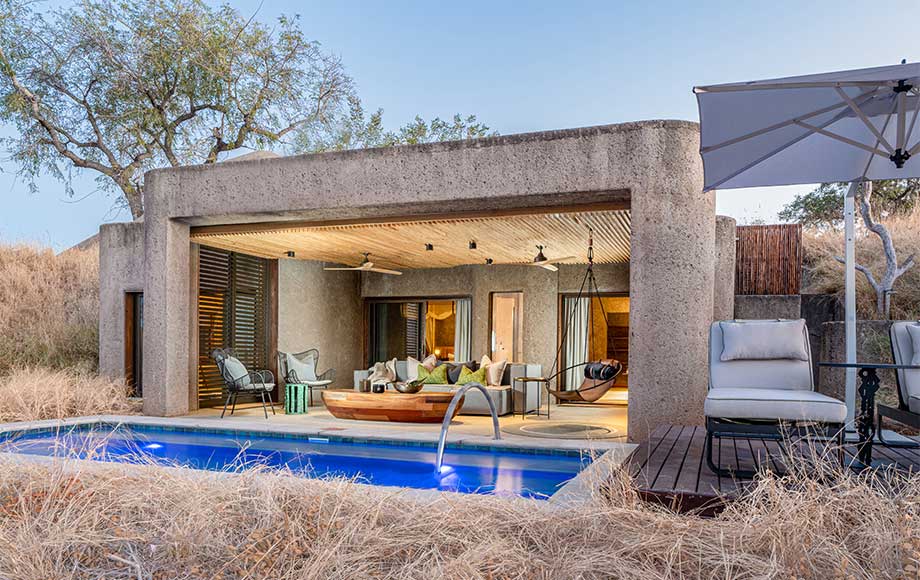 As the name suggests, Earth Lodge is an environmentally friendly lodge that has been sculpted into a slope of earth in the Sabi Sand Game Reserve. The height of luxury, entry to the lodge takes you down below the ground into an astounding open plan living and dining area with panoramic views of the bush. A pathway leads off to the left and right of the property to the 13 luxury suites. The incredibly spacious suites feature individually designed furniture, a private plunge pool, a glass fronted bathroom and amazing views. The property is unfenced meaning that wildlife can venture through the lodge – there is a famous picture of an elephant standing on the roof of the dining room! Aside from the superb suites and facilities, the lodge is situated in a game-rich area renowned for its exceptional leopard viewing while other species including wild dog and rhino are also frequently sighted.
What is your best piece of travel advice?
A mistake many people make is trying to cram too much into one trip. The best experiences are often when you immerse yourself in one place for longer, allowing you to get to know the area, its people and simply relax. The more places you try and see means the more time you'll spend in cars, trains or airports. Don't go somewhere so you can simply "tick it off a list", make the most of the place you're in so you can create lasting memories.
What's your most memorable travel experience?
In 2006 I travelled to the Okavango Delta in Botswana. On one game drive, we spent all day following a pride of lions that were hunting a herd of buffalo. We followed them off road trailing through deep water that poured inside the jeep. After hours the hungry lions managed to take down one of the exhausted big male buffalo's. It was a difficult and emotional site to watch yet something i'll never forget.
Where would you like to travel next?
I would love to travel to some of the remote regions of Canada and Alaska to see grizzly bears and polar bears. The tiny town of Churchill in the Canadian Provence of Manitoba is one of the best places to see polar bears up close. I would also like to witness the Aurora Borealis – nature's most spectacular light show.
Photos of Jeremy