Born in Germany, Eva discovered her love for travel when she came to Australia by herself with nothing but a backpack.
Since then, her curiosity and spirit for adventure have led her to discover many of Australia's most beautiful places. She has been 4WD driving on Fraser Island, snorkelled the pristine waters of the Whitsunday Islands, been scuba diving on both Queensland's Great Barrier Reef and Western Australia's Ningaloo Reef, explored remote beaches along Australia's west coast and run along the Great Ocean Road.
Her experiences led her to study a Diploma of Tourism Management, after which she started working in the industry as a Travel Agent, Customer Service Consultant and in training and skills development. Eva now leads our Product Department.
Eva has also explored many other worldwide destinations. In 2018, she travelled solo to Canada exploring the streets and markets of Vancouver by bike, the surreal beauty of the Rocky Mountains by train as well as Calgary and the scenic city of Victoria on foot. She has also been to beautiful Botswana on her first safari where her love for Africa was born. Highlights from that trip included experiencing her first lion sighting in the wild, were she saw three lion cubs with very full bellies in the Savuti and witnessing a herd of elephants crossing the water during a boat ride in the Okavango Delta.
Eva's recommendations
Africa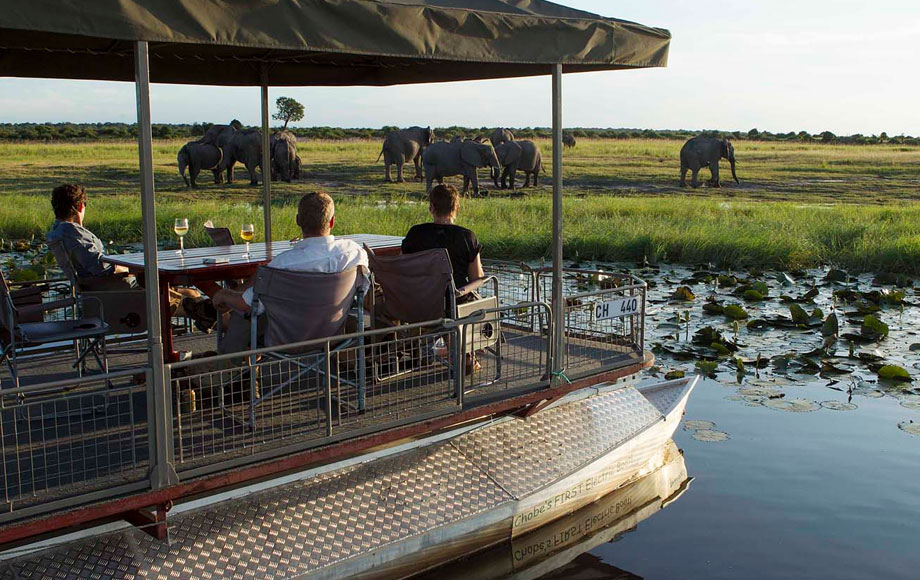 Botswana offers travellers a wealth of different experiences with its incredibly diverse landscapes – from wide open deserts and salt pans to riverine forests and the intertwining waterways of the Okavango Delta. Light aircraft transfers (the quickest and easiest way to get around) feel like scenic flights when you watch the landscape change from above. Thanks to its sheer diversity, game viewing activities are also varied: including boat cruises on the Chobe River, exploring the waterways of the Okavango in a mokoro (traditional dugout canoe), 4WD game drives, walking safaris or even quad biking and walking with the bushmen in the Kalahari. With its wide variety of activities and superb child-friendly camps, Botswana is an ideal destination for family safaris, particularly teenagers.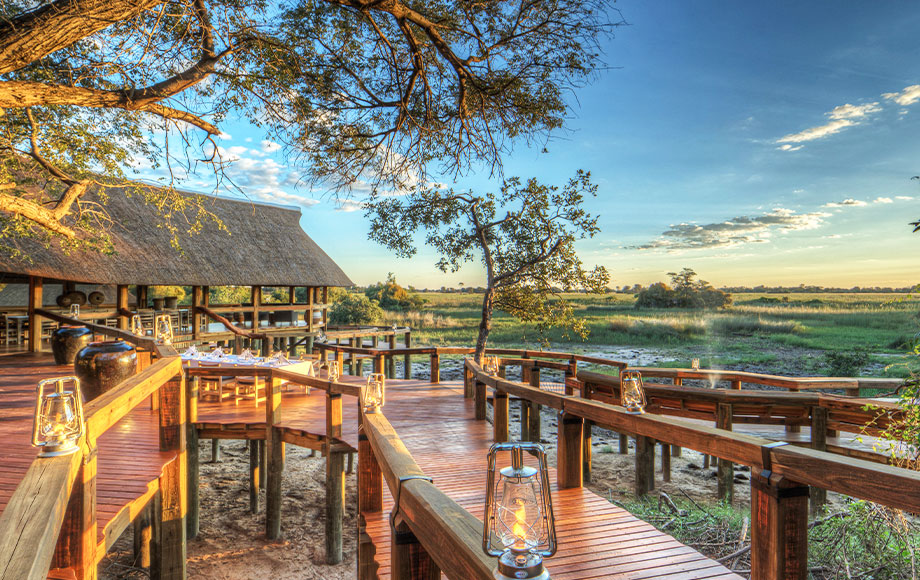 Botswana's Okavango Delta is the world's largest inland delta. One of the most pristine environments on the planet, visitors are treated to a hidden world of beautiful islands and a maze of deep lagoons and meandering channels home to an incredible array of birdlife as well as iconic wildlife including hippo, elephant and zebra. Camp Okavango is situated in the delta's heart on the beautiful Nxaragha Island. Set under a grove of beautiful trees the camp has just 12 intimate suites set on raised wooden platforms. Connected to the main lodge by raised wooden walkways, the spacious suites have peaceful outdoor decks and ensuite bathrooms with double vanities and a double shower. A hidden treasure, Camp Okavango is one of only a handful of true water-based camps, offering guests mostly water-based activities conducted by experienced guides. Guests can enjoy navigating the reed-lined waterways by mokoro or comfortable motorboat while walking safaris are also possible.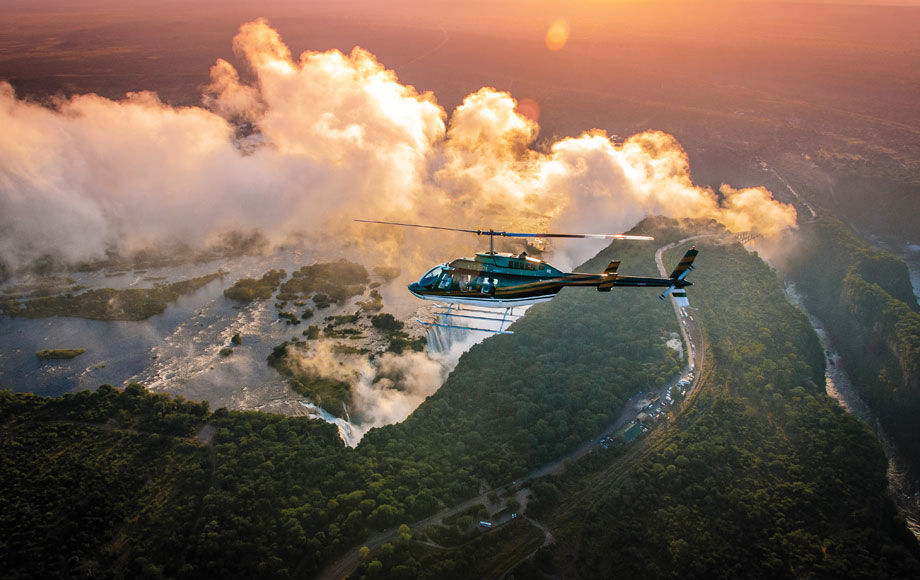 Zimbabwe offers some of the best game viewing in Africa. At the top of the list are Hwange and Mana Pools national parks. Zimbabwe is also renowned for walking and canoeing safaris and Mana Pools National Park, on the Zambezi River, is one of Africa's very best spots for both activities. These types of safaris take guests out into the wilderness and offer an intimate, unrivalled safari experience. Guests are accompanied by expert guides who have undergone some of the most rigorous training on the continent. For many safari-goers, a trip to Zimbabwe begins or ends with a visit to the magical Victoria Falls or Mosi-oa-Tunya meaning "The Smoke That Thunders". A must-visit for any avid-adventurer, there is far more to do in this small town than just see the mighty falls. Just a few options travellers can enjoy include a relaxing sunset cruise on the Zambezi River, white-water rafting, a scenic helicopter flight over the falls, a game drive in Victoria Falls National Park or even sit on top of the falls in the spectacular Devil's Pool.
A stay at The Elephant Camp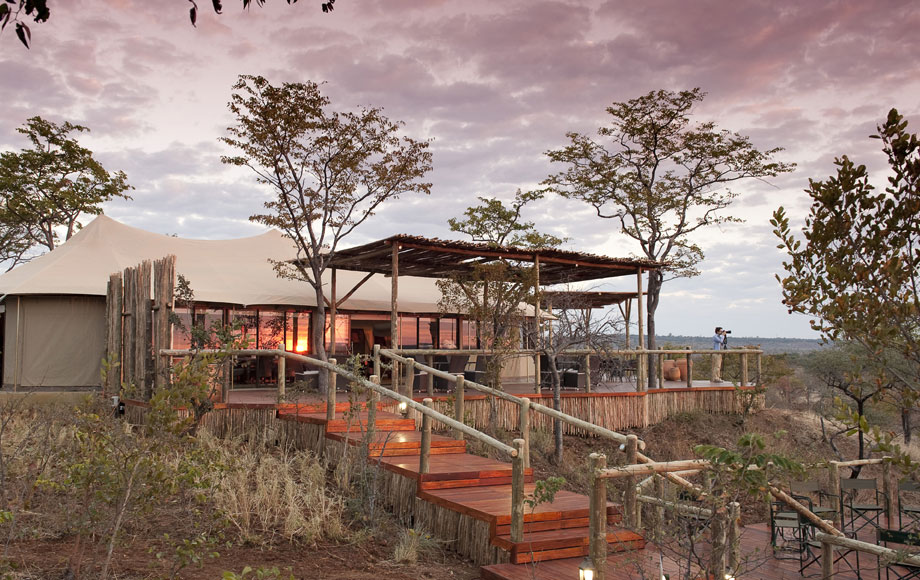 The Elephant Camp boasts an enviable location – set within Victoria Falls National Park – the camp is close to Victoria Falls Town but offers peace and seclusion in a bush setting. It is nestled on a ridge between the Masuwe River and the Zambezi gorges, giving guests a fantastic view of the Victoria Falls spray. Rated as one of the most magnificent, tented lodges in Zimbabwe, the camp is broken in two; The Elephant Camp main, consisting of 12 luxury suites, and The Elephant Camp West, with just 4 luxury suites. The beautifully appointed suites have ensuite bathrooms fitted with freestanding baths and boast a private outdoor deck (facing the gorge), plunge pool and an outdoor shower. The main area houses a lovely dining room, lounge, a bar and a superb deck that features a sunken fire pit, swimming pool and pizza oven (a lunchtime favourite for guests). Activities in Victoria Falls are extensive and can easily be incorporated into your stay. The Elephant Camp in conjunction with Victoria Falls Wildlife Trust also runs the Wild Horizons Elephant Sanctuary and Orphanage which is well worth a visit.
What is your most memorable travel experience?
Whilst I was on a boat cruise in the Okavango Delta, we stopped right next to a herd of elephants crossing the water. The goose bump moment happened when the biggest one turned around and looked right at us from only a few metres away.
What's one thing you always pack for safari?
Binoculars are a must when on safari. You will be able to get the best look at wildlife that is a bit harder to spot. They are also very useful to see the amazing birdlife.
Where would you like to travel next?
I would love my next trip to be to Kenya, to explore the Masai Mara National Reserve and witness the exceptional wildlife, enjoy the friendly African hospitality and hopefully see the phenomenal wildebeest migration.
Photos of Eva