Founded by Alexander the Great in 332 BC, Alexandria was the capital of Greco-Roman Egypt for almost 1000 years.
With its legendary lighthouse and great Library the city was renowned as a centre for culture and learning. Today the ancient library is replaced by a modern wonder, the new Bibliotheca Alexandrina. Carved into the exterior of the Bibliotheca are hieroglyphs, symbols and letters from ancient scripts. The eerie Catacombs of Kom El Shouqafa are the largest-known Roman burial site in Egypt. Modern Alexandria reflects much of its 19th century cosmopolitan heritage, and although just 220 kilometres from Cairo, seems more Mediterranean than Middle Eastern.
Full day tour of Alexandria including
Pomepy's Pillar
Catacombs of Kom El Shouqafa
Montazah Palace and Gardens
National Museum
Full day Alamein tour with lunch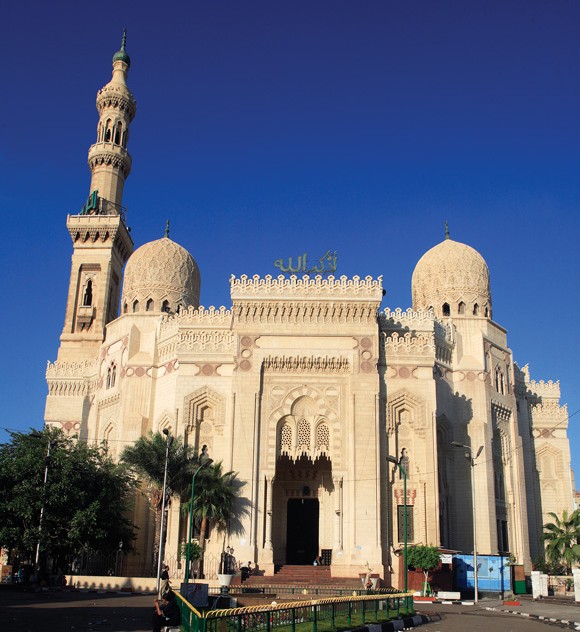 Itinerary
Alexandria
3 days/2 nights
Day 1
Alexandria
Transfer by road from Cairo to your hotel for 2 nights. The journey takes 3 hours.
Day 2
Alexandria
Today enjoy a full day tour of Alexandria. Visit Pompey's Pillar a column of red Aswan granite. Explore the ancient Catacombs of Kom El Shouqafa, visit the archaeological treasures of the National Museum and wander through the 114 acre El Montazah Gardens once owned by Egypt's royal family. A highlight of the tour is the new Alexandria Library, a huge tilted disc reminiscent of a rising sun on the edge of the Mediterranean. BL
Day 3
Tour ends
Cairo This morning transfer back to Cairo. Tour ends. B
B = Breakfast, L = Lunch, D = Dinner
More
Itineraries
Discover the wonders of the ancient Egyptians on this unique 15 day cruise aboard the Mövenpick Darakum.
Egypt Overview
Why you should visit Egypt: This spellbinding destination offers some of the world's most magnificent ancient monuments, as well as a insight into age-old Islamic culture. The scenery is also unique, with the mighty Nile River creating swathes of lush greenery amid vast expanses of stark desert.
What is the climate in Egypt?: Cairo has a milder climate than the southern part of Egypt; however temperatures between May-Oct may reach 30°-36°C. The rest of the year is warm to mild, and it can get quite cold on winter nights. Although quite hot all year round, Luxor and Aswan experience their most extreme temperatures from June-August (30°-45°C). Nights are cool in winter and hot in summer (24°-26°C).
What can I combine Egypt with?: Neighbouring Jordan or Oman, the United Arab Emirates, Israel or Morocco.
How to get to Egypt: Daily flights are available from Australia to Egypt. Flight time is approximately 18-19 hours with stopovers depending on which airline you fly with.
Do I need a Visa for Egypt? Please call us on 1300 363 302
Do I need vaccinations for Egypt? Please call us on 1300 363 302