Discover the mysteries and ancient lands of Egypt and Jordan. Explore the treasures of Cairo, Luxor and Aswan and drift down the Nile on a leisurely cruise.
Explore the archaeological treasures of Cairo, Luxor and Aswan and drift down the Nile on a leisurely cruise.
Fly to Jordan and wander through the Roman ruins at Jerash, and visit the Jewel of Jordan – the ancient city of Petra hewn into sheer rock more than 2000 years ago.
Transfers, meals and sightseeing as per the itinerary
Accommodation on a B&B basis except in Wadi Rum which is half board and onboard the cruise, which is full board
Economy class airfares Cairo/Luxor and Aswan/Cairo
Royal Mummy Room & Great Pyramid entrance fees
Services of a local English speaking guide in Jerash, and Petra
2hr 4WD jeep tour in Wadi Rum
All touring on the cruise boat is conducted by the cruise company on shared basis. Private touring in Cairo & Jordan.
Explore the ancient Pyramids of Giza and marvel at the mighty Sphinx
Visit the magnificent Egyptian Museum and the Royal Mummy Room
Enjoy a cruise down the famous Nile River
Marvel at the rock-hewn temple of Petra and explore the Greco-Roman ruins of Jerash
Sample Itinerary
Egypt & Jordan
15 days/14 nights
Day 1
Cairo
On arrival transfer to your hotel for 3 nights.
Day 2
Cairo
Today enjoy a full day tour of the Pyramids at Giza, with entry into the Great Pyramid of Khufu. Marvel at the mighty Sphinx and explore the ancient royal city of Memphis and the necropolis of Sakkara. BL
Day 3
Cairo
Visit the magnificent Egyptian Museum, with entry to the Royal Mummy Room, and the main sites of Islamic Cairo including the Citadel, the Mosque of Sultan Hassan and the Khan Khalili Bazaar. BL
Day 4
Nile Cruiser, Luxor
Today fly to Luxor and transfer to your Nile cruiser. In the afternoon tour the magnificent Karnak and Luxor temples. Overnight on board. BLD
Day 5
Nile Cruiser, Edfu
Cross the Nile to Thebes Necropolis on the West Bank for a tour of the Valley of the Kings, the ancient burial site for nearly 500 years of the pharaohs during the 16th to the 11th centuries BC. Visit the Temple of Queen Hatshepsut, the Valley of the Queens and the Colossi of Amenhutep III (Memnon). Afternoon sailing to Edfu via Esna. BLD
Day 6
Nile Cruiser, Aswan
Explore Edfu and the well preserved Temple of Horus before cruising to Kom Ombo, an unusual double temple dedicated to the gods Sobek and Haroeris. Continue sailing on to Aswan for overnight. BLD
Day 7
Nile Cruiser, Aswan
This morning enjoy a tour of the famous Aswan High Dam which controls the Nile River and forms the huge reservoir of Lake Nasser. Continue to the North Quarry with its giant Unfinished Obelisk still embedded in the rock. Take a boat trip to the beautiful Philae Temple, dedicated to the Goddess Isis. Due to the construction of Aswan Low Dam in the early 20th century, in order to save the temple, it was moved from Philae Island and reconstructed on nearby Agilkia Island. BLD
Day 8
Cairo
Disembark after breakfast. Optional visit to Abu Simbel (page 19). Afternoon flight to Cairo. On arrival in Cairo transfer to your hotel for overnight. B
Day 9
Amman
Transfer to Cairo airport for your flight to Amman (not included). You will be met on arrival and transferred to your hotel. Amman is one of the oldest continually inhabited cities in the world where ancient ruins and mosques sit beside modern hotels and restaurants. Enjoy two nights at the Kempinski Hotel Amman or similar. B
Day 10
Amman
Morning guided city tour including the fascinating Roman Theatre and Nymphaeum and the enchanting Citadel. Afternoon excursion to the ancient Greco-Roman city of Jerash. Walk down the beautiful colonnaded streets and explore its plazas, temples, theatres, baths and the famous Arch of Hadrian. B
Days 11/12
Petra
After breakfast depart via the King's Highway to Petra. On the way visit Madaba, home to the famous 6th century Mosaic Map of Jerusalem and the Holy Land. Continue to Mt Nebo, the mountain-top memorial of Moses and explore the famous crusader castle of Kerak. Next day enjoy a full day private tour of Petra, explore the ancient city and visit the famous Treasury carved into the rock face. Overnight at Mövenpick Resort Petra. B
Day 13
Wadi Rum
Today drive to the breathtaking desert landscapes of Wadi Rum. Home to Bedouin tribes, it was made famous by British officer and writer T.E. Lawrence (of Arabia) and is a maze of monolithic rock-scapes rising up from the desert floor. Take a 2 hour 4WD desert safari through this breathtaking landscape. Overnight at Memories of Aicha Camp. BD
Day 14
Dead Sea
This morning drive to your hotel at the Dead Sea. The afternoon is at leisure to swim in the Dead Sea, indulge in one of the many spa treatments or just explore the shores of this unique salt lake 427m below sea level. Overnight Mövenpick Resort & Spa Dead Sea. B
Day 15
Tour Ends Amman
Morning is at leisure before you transfer to Amman where your tour ends. B
---
B = Breakfast, L = Lunch, D = Dinner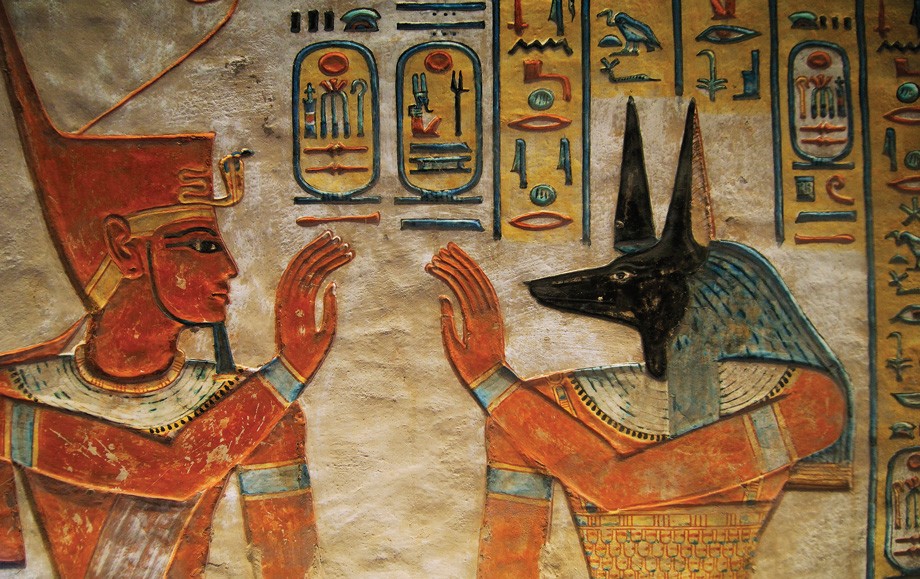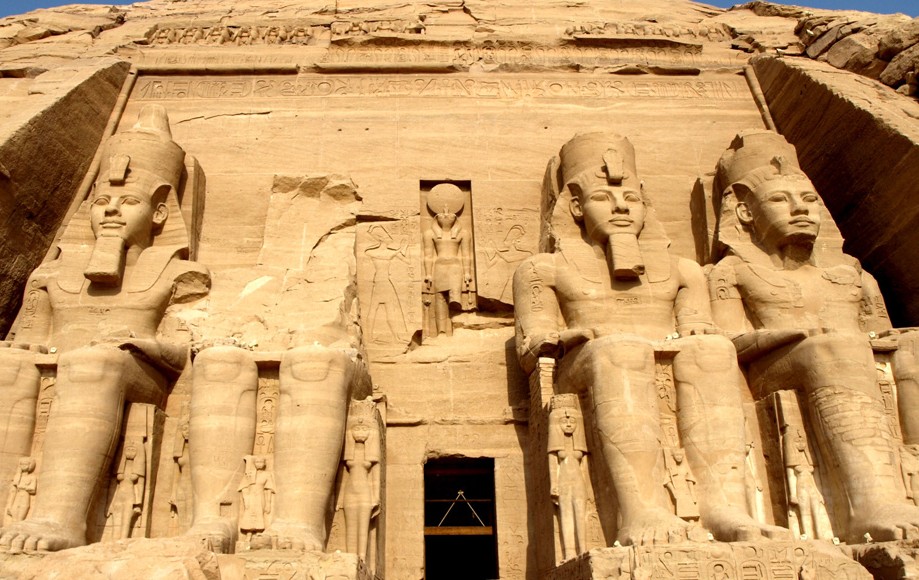 More Itineraries
Discover the wonders of the ancient Egyptians on this unique 15 day cruise aboard the Mövenpick Darakum.
Why should I visit Egypt? 
Egypt is a destination in itself; offering travellers a mouth-watering combination of ancient history, diverse cultures, awe-inspiring architectural wonders and relaxing river cruising. This exotic destination is also perfect for sun-seekers with warm, dry days for most of the year. The scenery is unique, with the mighty Nile River creating swathes of lush greenery amid vast expanses of stark desert. 
What is the climate in Egypt? 
Cairo has a milder climate than the southern part of Egypt; however temperatures between May-Oct may reach 30°-36°C. The rest of the year is warm to mild, and it can get quite cold on winter nights. Although fairly hot all year round, Luxor and Aswan experience their most extreme temperatures from June-August (30°-45°C). Nights are cool in winter and hot in summer (24°-26°C). 
What can I combine Egypt with? 
Egypt is best combined with neighbouring Jordan and Israel. Both countries compliment a visit to Egypt with further historic Middle-Eastern sights such as Petra, Bethlehem and Jerash. A little further afield, the United Arab Emirates and Oman are other popular destinations to visit. Alternatively Egypt can be combined with a safari in Tanzania – perfect during the months of December to March.   
How to get to Egypt? 
There are regular flights between Egypt's capital Cairo and the Middle East as well as many major European cities. The country's chief carrier – Egypt Air – also fly to North American cities including New York and Toronto. Egypt Air also offer internal connecting flights to major hubs including Luxor, Aswan and Abu Simbel.      
US – There are plenty of options to choose from when travelling between North America and Egypt. Egypt Air offer direct flights to Cairo from both Washington DC and New York. Alternatively European airlines to consider with just one stopover include British Airways, Lufthansa and Turkish Airlines.  
Europe – Egypt is easily reached with direct flights between Cairo and almost every European airlines major carrier. Alternatively Egypt Air fly to over 20 cities across Europe.    
Why Jordan: Jordan is best known for the remarkable city of Petra, however there are so many other fascinating sites. Some of the country's best sites can be found in Amman, its capital, including the Roman Theatre, and Citadel, whilst the incredible Roman ruins of Jerash are a must-see. The deserts of Wadi Rum are incredible to explore, as is famous crusader castle, Kerak, whilst floating in the salt-filled Dead Sea is a truly unique and bizarre experience.
Climate: Like many of its Middle Eastern neighbours, Jordan has a hot, dry climate; with long, hot, dry summers and short, cooler winters. Its climate is influenced by both the Arabian Desert and the subtropical humidity of the Mediterranean. The hottest time of year is between June and September where temperatures average between 32-35°C during the day. December, January and Febburary are the coolest months with temperatures in the mid-teens.
Combine with: In the central Middle East, Jordan is surrounded by a number of other fascinating countries including Israel and Egypt. Our 15 Day Egypt & Jordan tour (page 6 & 7) visits all the major sites and explores both these destinations in detail.
Getting there: Major Middle Eastern airlines Emirates, Etihad and Qatar all fly into Jordan's capital Amman, or alternatively Royal Jordanian Airlines fly into each of these hubs, including Cairo.