UnCruise Adventures are all about small ships and big experiences.
All their programs offer an unbeatable combination of activity, discovery, great service, expertise and awe-inspiring encounters. Accommodating just 22-86 guests aboard their fleet, UnCruise have the flexibility to adapt daily programs to make the most of prevailing conditions and highlights, plus every departure is accompanied by a passionate crew who are dedicated to bringing your journey to life.
Expect rainforests, glaciers and in-depth explorations of impressive Glacier Bay National Park. Brown bears, black bears, and "polar bear plunges." Humpback whales, orcas and bald eagles. Hiking, kayaking, hot tubbing under the stars, even playing in the mud. Whether liquid sunshine or cloud failure, your expert expedition team will ensure you have an unforgettable journey.
Furthermore, all UnCruise vessels are designed to be nimble enough to navigate narrow waterways inaccessible to big cruise ships. Their shallow drafts and size gives them the advantage of access to seldom visited areas.
UnCruise Adventures' Vessels
UnCruise Adventures fleet of small ships features expedition vessels, boutique yachts and a replica turn-of-the-century coastal steamer—each one uniquely designed and equipped to provide an unbelievable experience. The shallow draft of each vessel permits entry into waterways bigger ships simply cannot go. Comfortable public and private spaces are loaded with amenities and have a casual atmosphere.
Wilderness Explorer – 74 guests
Exploration, access, and comfort all share equal importance on the Wilderness Explorer. Adventure-ready with casual ambiance—the onboard amenities and equipment on this 74-guest expedition vessel put the focus on action, adventure, and relaxation.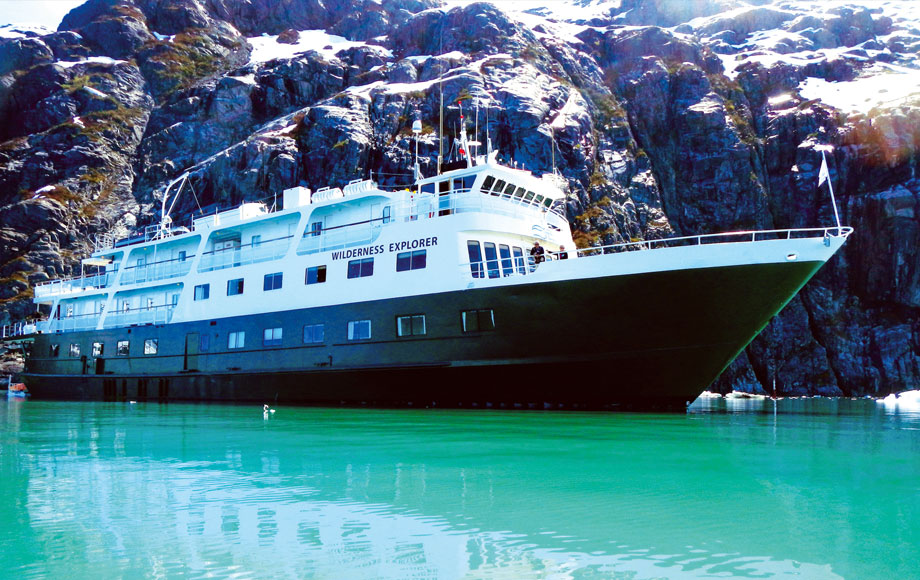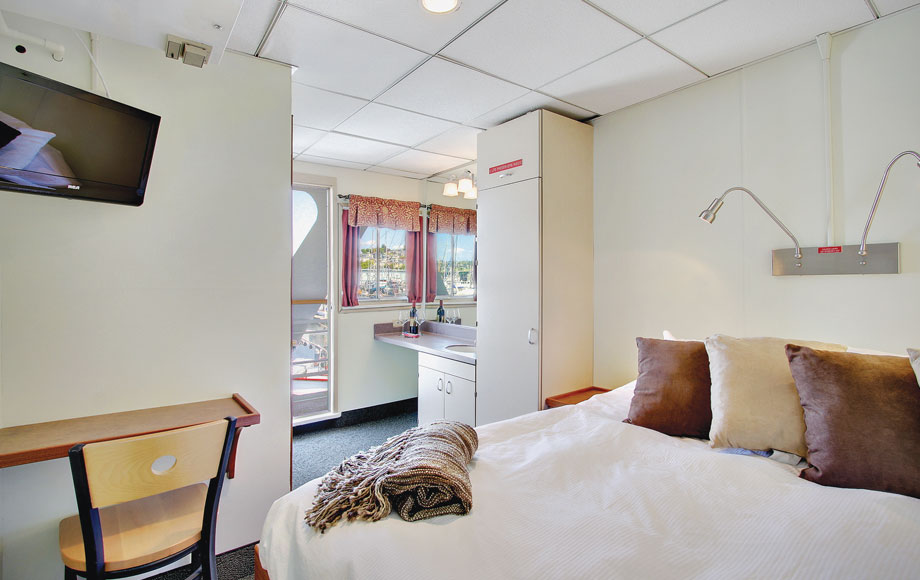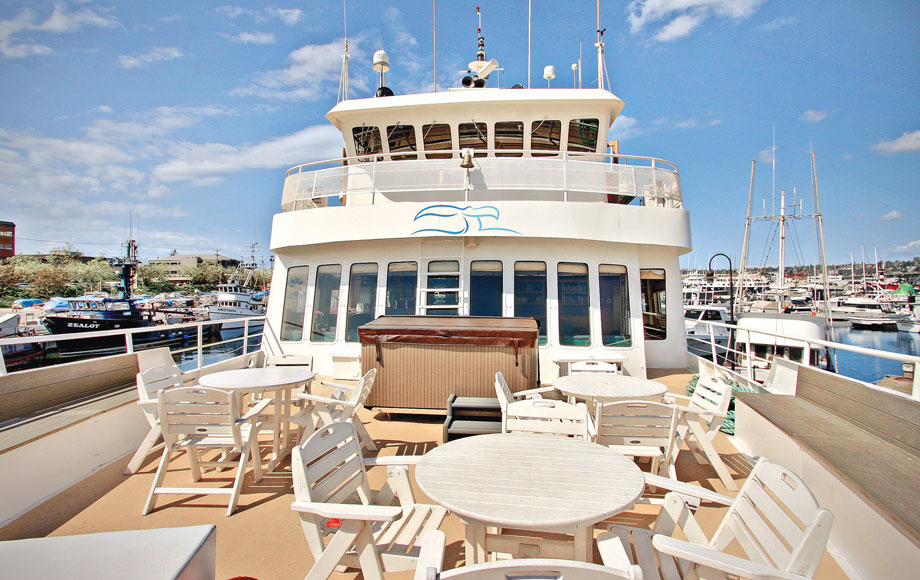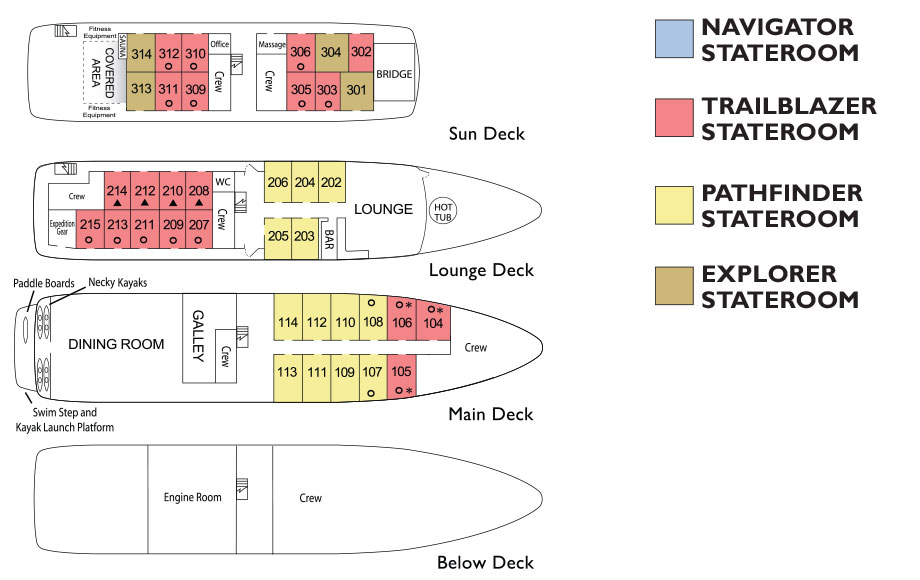 Wilderness Adventurer- 60 guests
Ready for anything, the unassuming 60-guest Wilderness Adventurer is fully equipped and designed for action, plus comfort. She's intent on delivering adventure aboard as well as in the water—including ample room on deck for relaxing or watching for wildlife.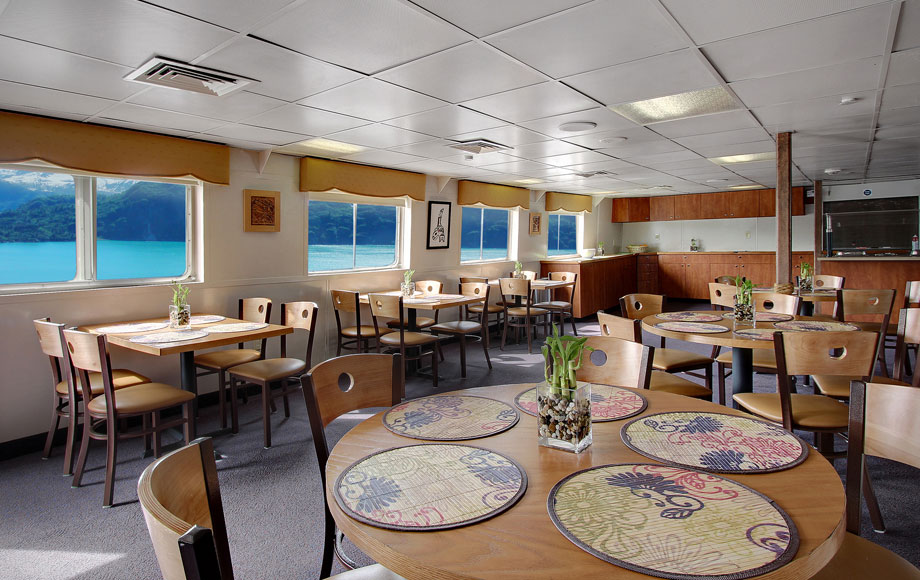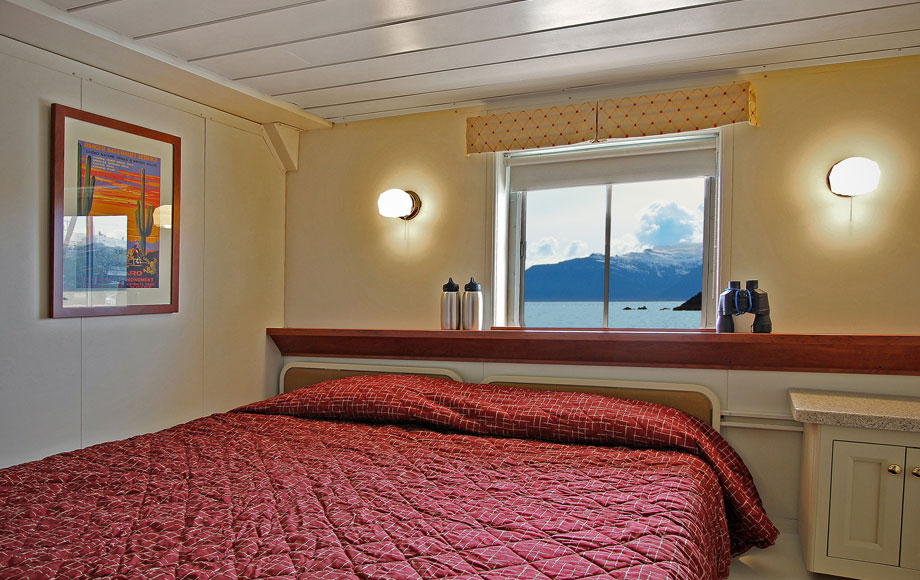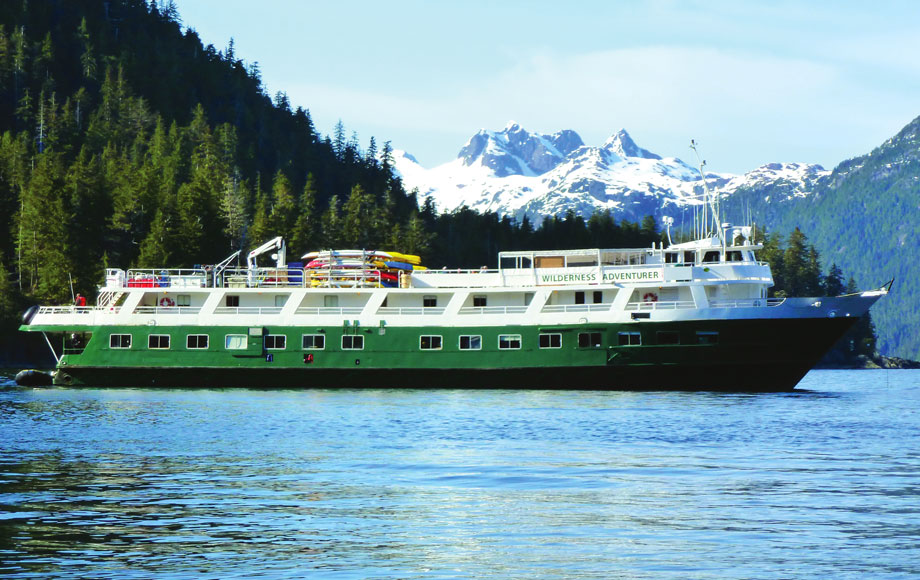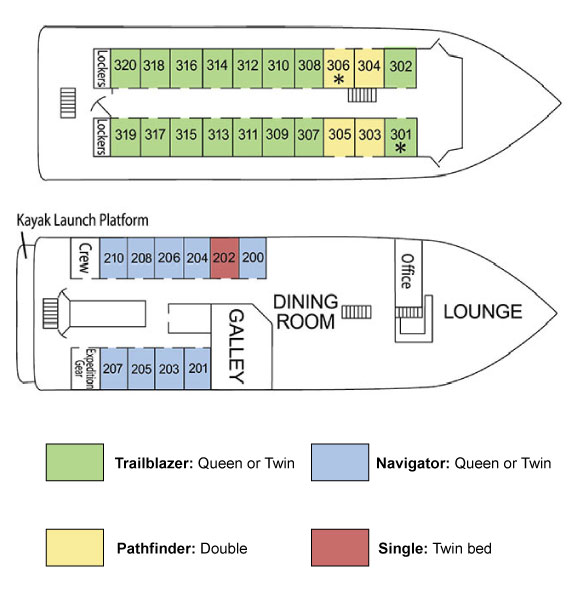 Wilderness Discoverer – 76 guests
Adventure and discovery are at the heart of the 76-guest Wilderness Discoverer. Loaded with amenities and a lounge evoking the feel of a National Park lodge or neighborhood pub, this expedition vessel, from top to bottom, exudes the spirit of exploration.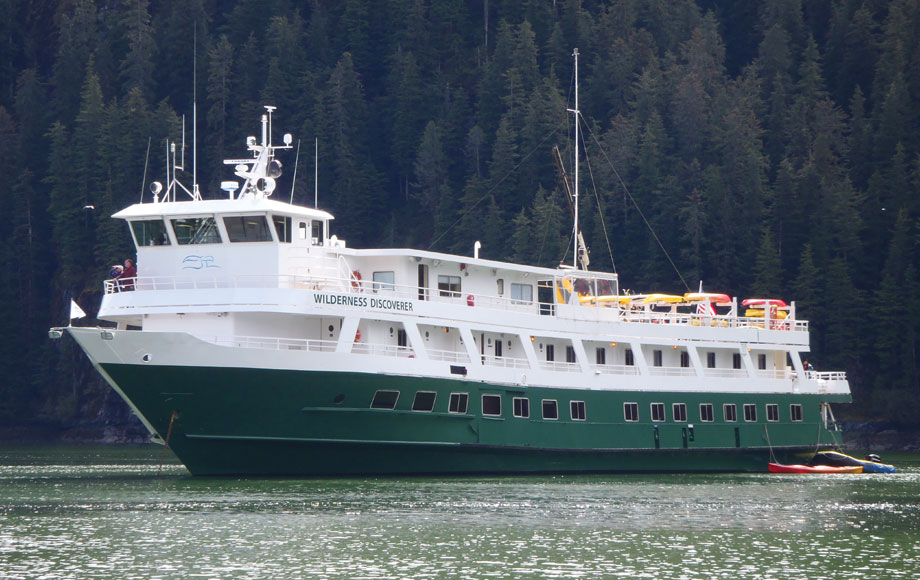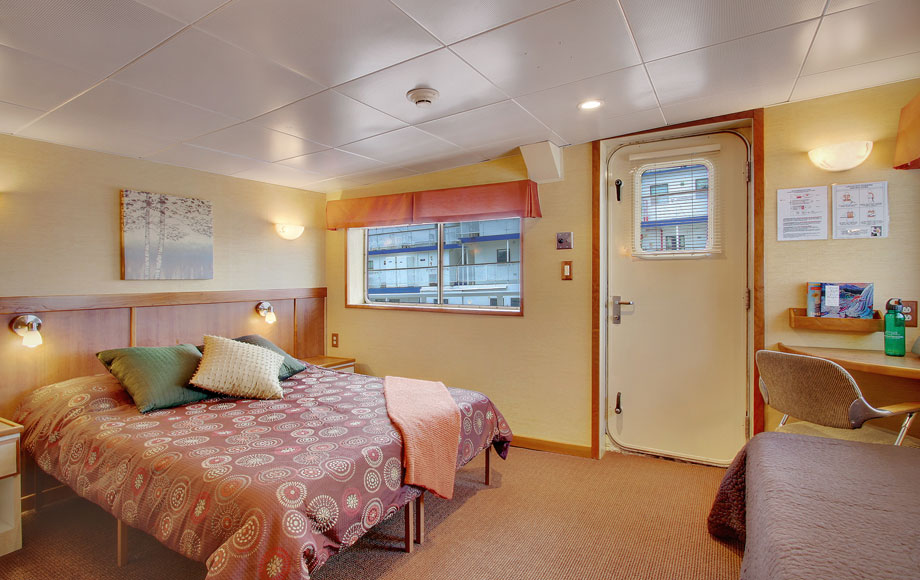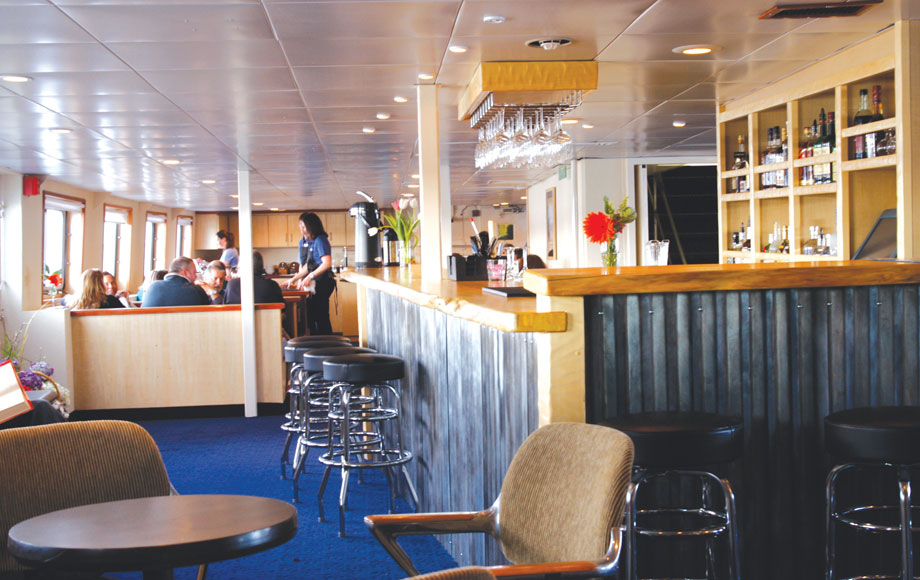 Safari Explorer – 36 guests
The 36-guest Safari Explorer is beautifully designed for upscale comfort in the pursuit of adventure. Aboard this boutique yacht, three public decks provide room for mingling, relaxing, and enjoying the fresh air—and putting exploration in the spotlight.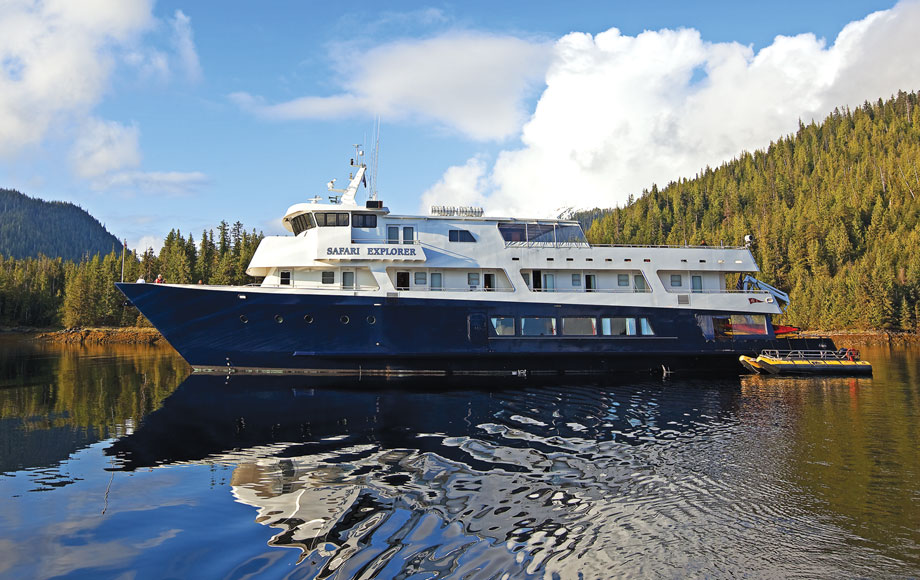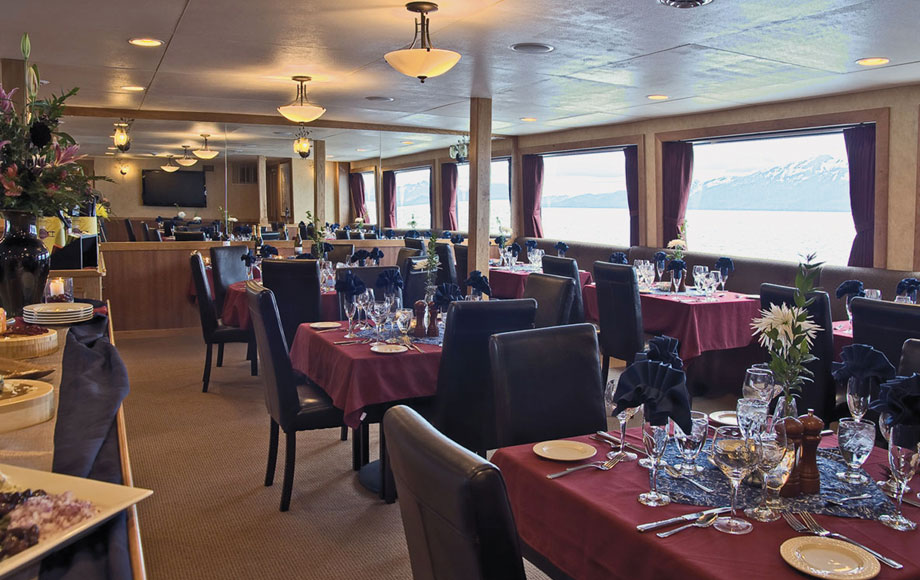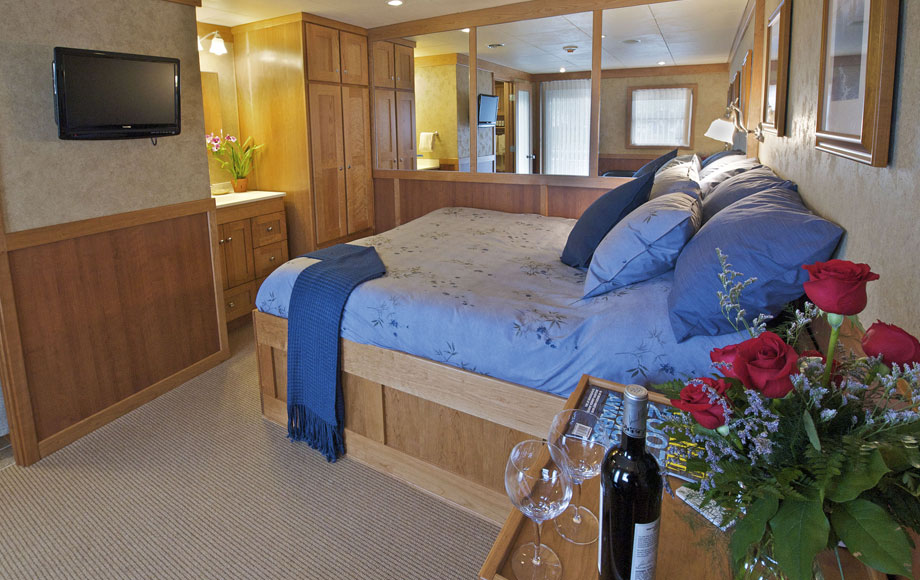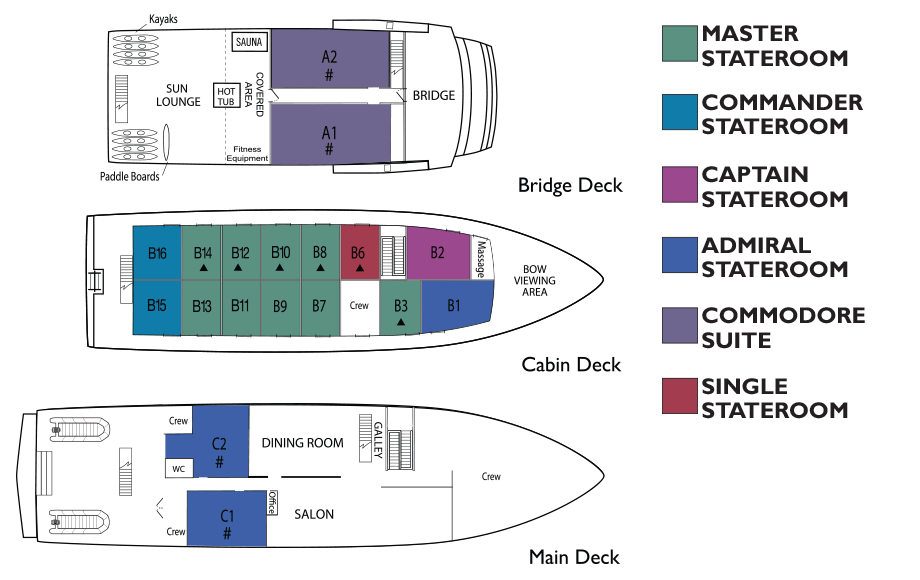 Safari Endeavour – 84 guests
Aboard the Safari Endeavour, elegant ambience is combined with a full menu of comfortable amenities. This 84-guest expedition vessel is equipped for exploration with three decks for viewing and onboard, at-the-ready adventure equipment.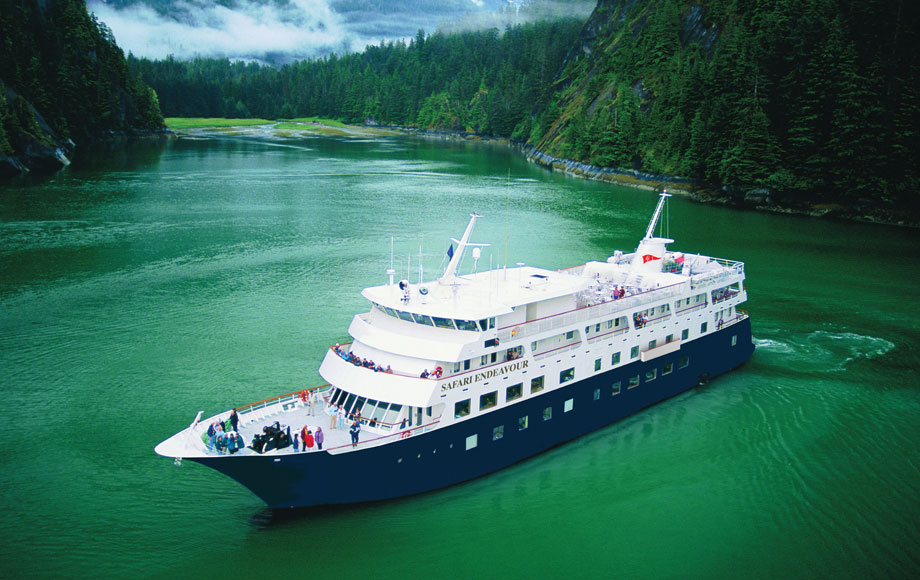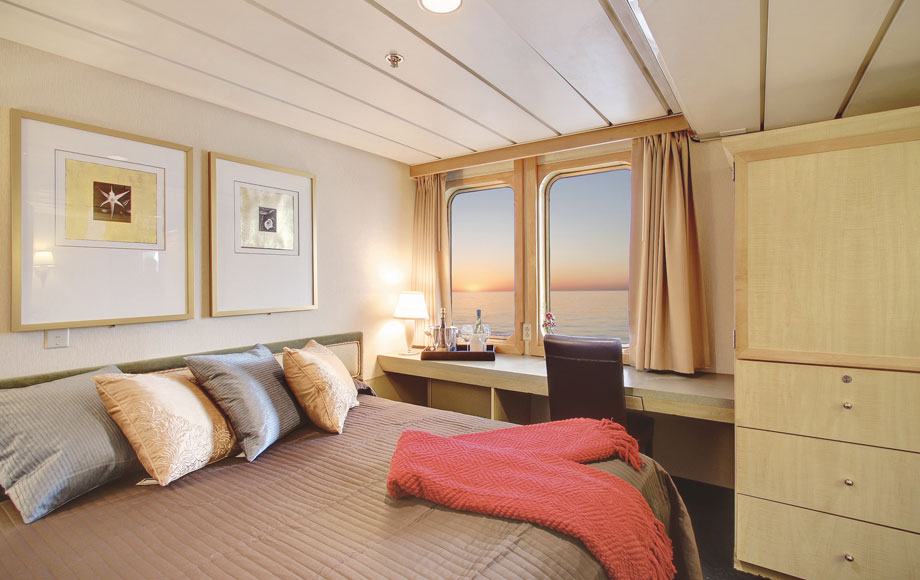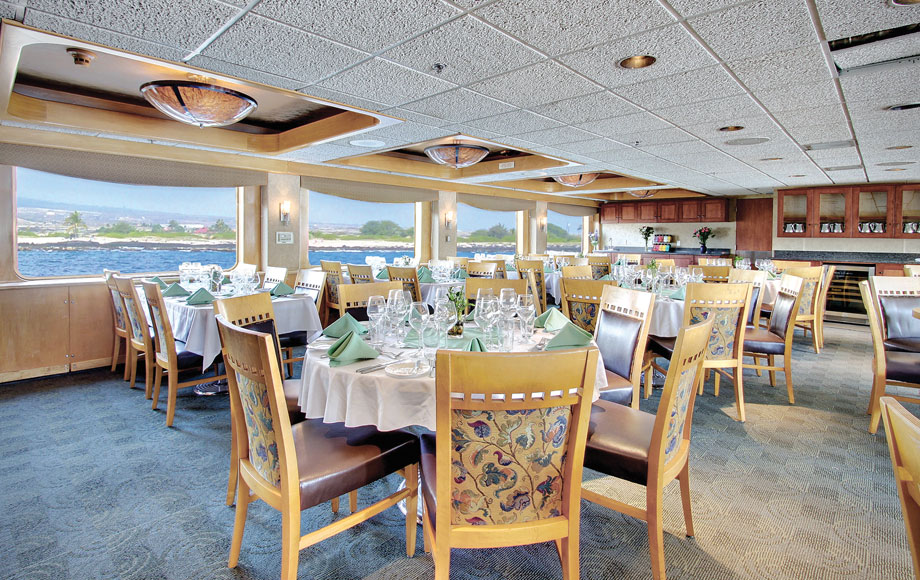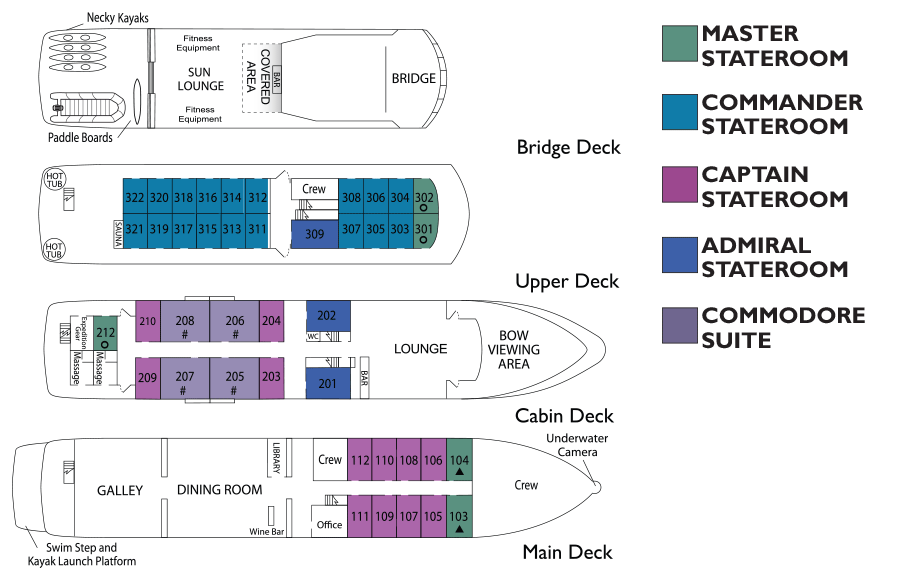 Safari Quest – 22 guests
On the 22-guest Safari Quest, our most intimate vessel, guests unwind with included amenities, attentive service, comfortable cabins, welcoming public spaces for a personal experience, and four decks with ample room to get away from it all.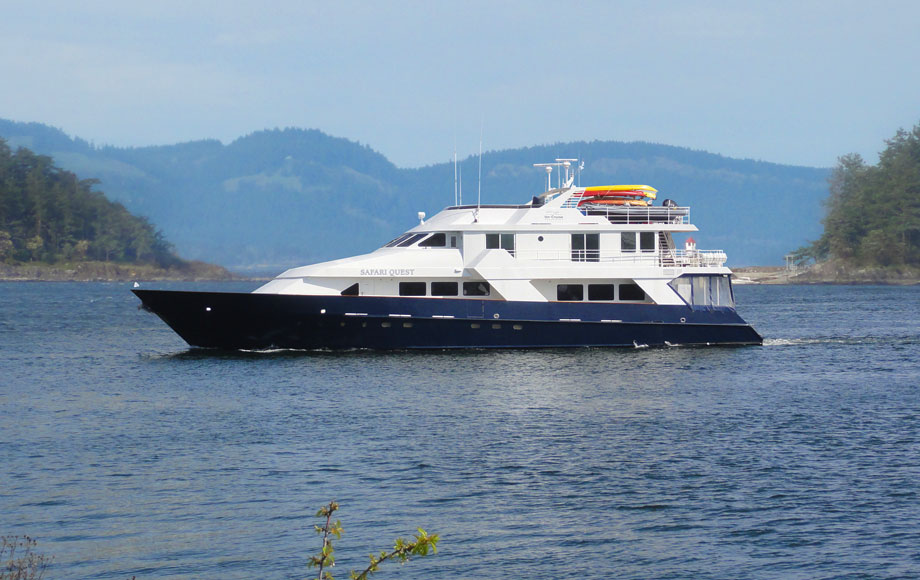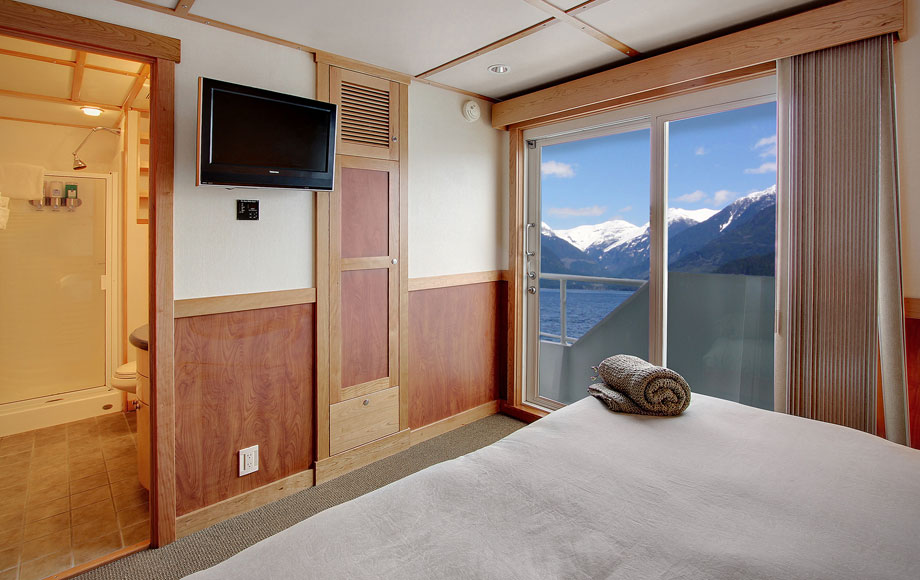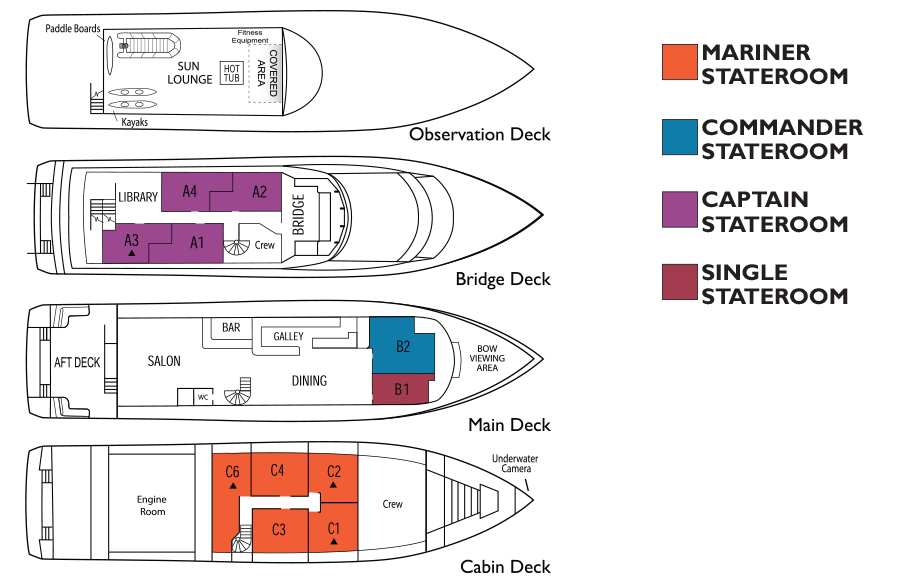 Wilderness Legacy – 86 guests
Refurbished in 2015, the 86-guest S.S. Legacy emulates the old-world charm of an early turn-of-the-century coastal steamer. Notable features include its beautiful carved wooden cabinetry, period décor, the Pesky Barnacle Saloon, and a luxurious Owner's Suite.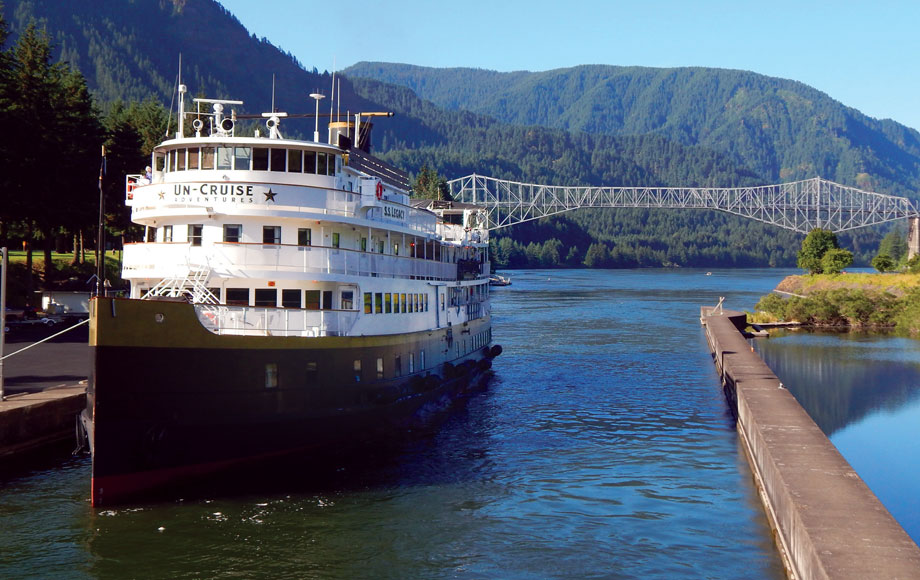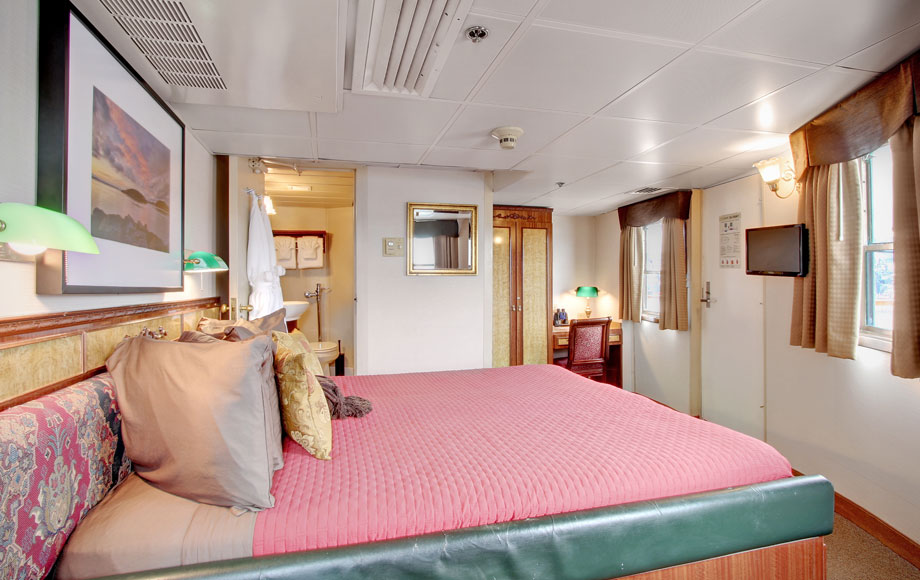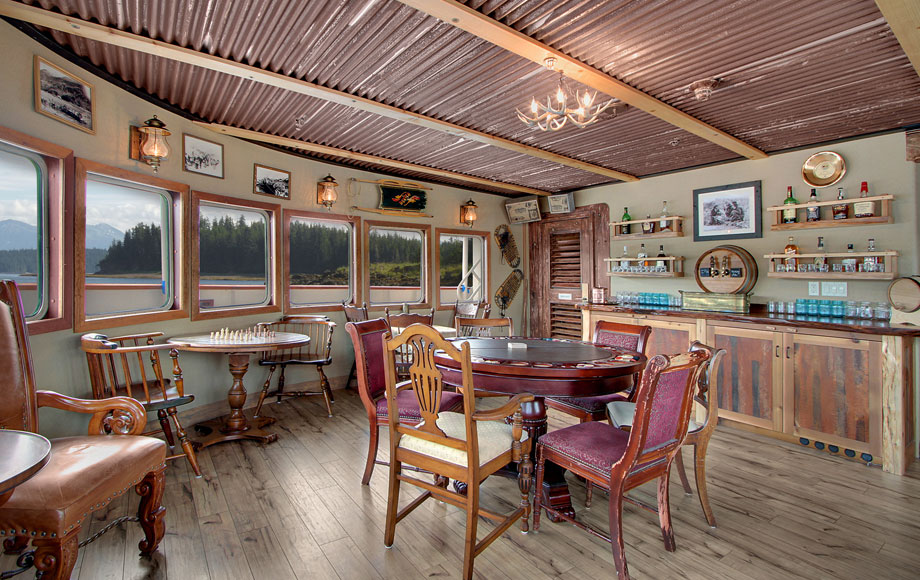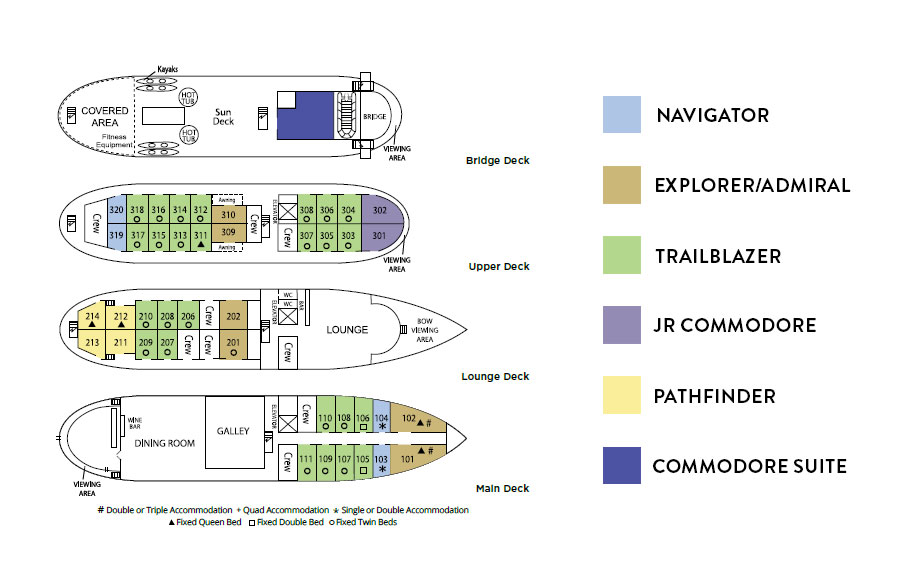 Accommodation in Alaska
Below are some of our other recommended Alaskan wilderness lodge accommodation options, carefully selected for their superior location, incredible wildlife and wilderness experiences, service and level of comfort.
Probably the most famous lodge in Alaska for grizzly bear viewing, Brooks Lodge occupies prime position next to the salmon-rich Brooks River and Brooks Falls.
Amongst the finest bear viewing destinations in Alaska, Katmai Wilderness Lodge is also one of the few lodges within Katmai National Park.
Family-run Redoubt Bay Lodge is the only lodge in a vast 171,000 acre wilderness teeming with bears and other native Alaskan wildlife.