Discover the spirit of the Bhutanese people, visit sacred monasteries and temples, and experience awe-inspiring landscapes
Our range of suggested Bhutan cultural tours are designed to bring you into close contact with an unspoiled land that is home to a vibrant Buddhist way of life, and as close in spirit to 'Shambala' – or paradise – as an earth bound kingdom can be.
The mysterious mountain kingdom of Bhutan was isolated from the rest of the world until very recently, preserving its rich culture and traditions. It is a deeply devout country steeped in the ancient traditions of Mahayana Buddhism. Dzongs, monasteries and temples are at the heart of every town and village while prayer flags flutter from chortens or the tops of hills. People still predominantly wear traditional garb, with men in a kimono style Gho, and women in an ankle-length dress called a Kira. Our tours are designed to bring clients into close contact with this unspoiled land and its vibrant Buddhist way of life. Tours visit numerous sacred sites: dzongs, temples, landmarks, monasteries, markets, farmhouses, schools and museums. Specialty programs include photography, biking, bird watching, festival and pilgrimage tours.
To find out more about our range of recommended Bhutan cultural tours, please download our brochure here.
Bhutan Cultural Highlights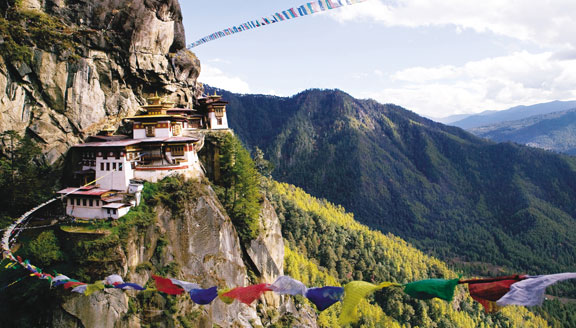 Taktsang Monastery
Clinging precariously to a rocky cliff above a 900m sheer drop, the Taktsang Monastery is one of the most sacred and iconic sights in Bhutan.
Ancient temples, monasteries and fortresses
The once hidden mountain kingdom of Bhutan has a long, rich architectural heritage, evident in the country's many ancient fortresses and monasteries.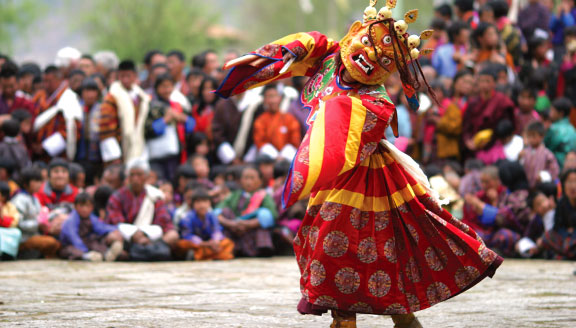 Attend a Tsechu, a Buddhist Festival
Experience a genuine Buddhist festival (Tsechu), a religious celebration in honour of Guru Rimpoche, the saint who brought Buddhism to Bhutan.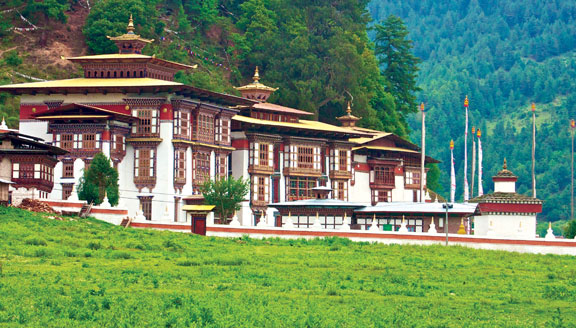 Bumthang, Bhutan's spiritual heartland
The historic district of Bumthang is the country's spiritual heartland and the first place Buddhism was introduced to Bhutan by Guru Rimpoche.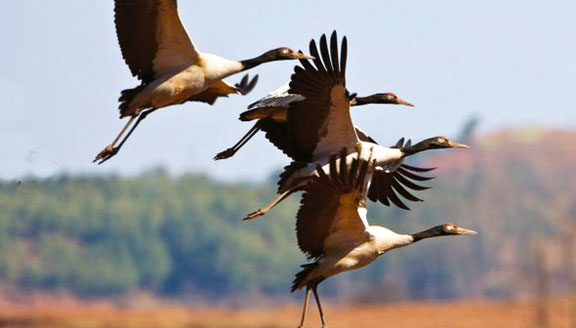 Phobjikha – Winter home to the black-necked crane
The Phobjikha Valley (2,900m) is often described as "the most beautiful valley in the most beautiful country in the Himalayas".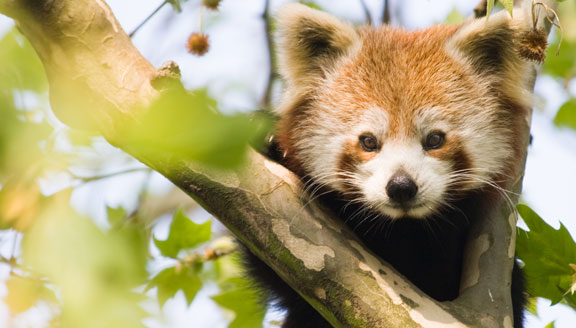 Countless rare animals and endemic plants
Bhutan is 72% forest and is considered to be one of the world's top biodiversity hotspots. Altitudes vary from 150 to 7,000 metres.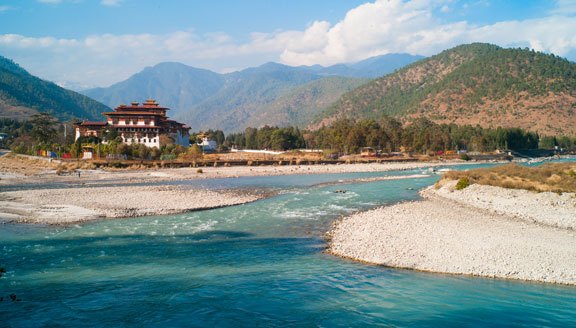 Inspiring landscapes of mountains, valleys, forests and streams
From soaring Himalayan peaks and rhododendron forests to tropical grasslands, Bhutan has spectacular landscapes.
Bhutan Itineraries
We have a unique selection of suggested Bhutan cultural tours designed to help you discover the unique spirit of this Himalayan kingdom. All of our tours are completely tailor made featuring a range of accommodation styles customised to suit our clients interests, budget, and timeframe. To find out more about the type of Bhutan tour we can put together for you, please download pages below.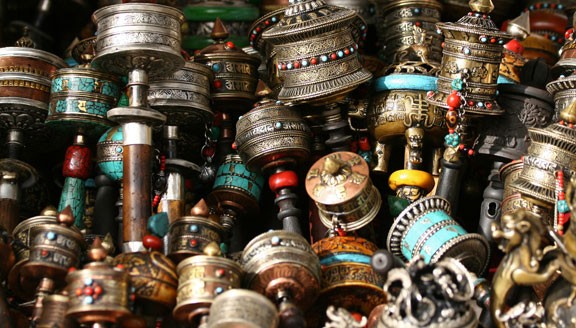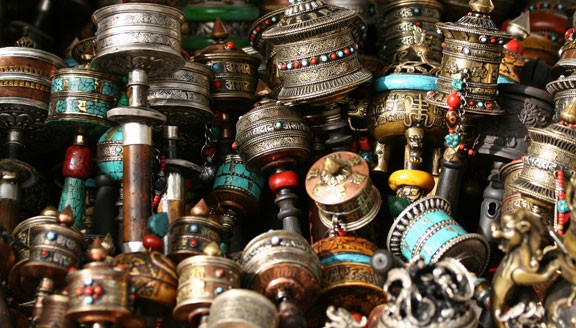 Spirit of Bhutan
Discover the uniquely preserved culture and natural beauty of the kingdom of Bhutan. Tour the popular western valleys, visiting historic fortresses, ancient monasteries and sacred temples set against a dramatic Himalayan backdrop.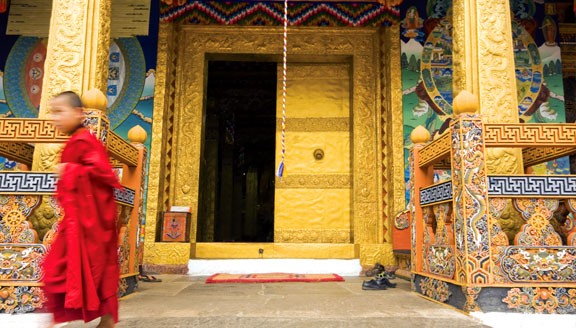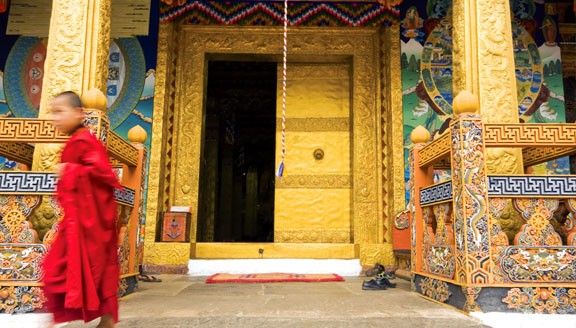 Dragon Kingdom
Explore 'The Dragon Kingdom' on this in-depth tour, which offers insight into the ancient way of life that still thrives in Bhutan today. Discover the historic valleys of Paro, Thimphu, Punakha, Gangtey and Bhutan's spiritual heartland, Bumthang.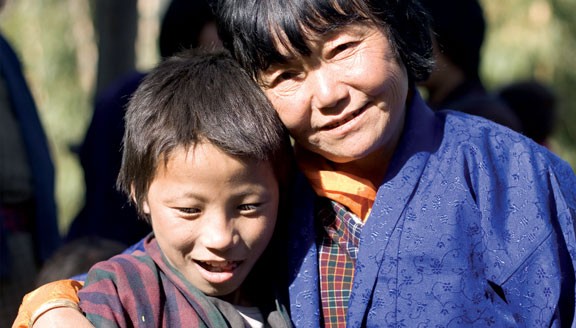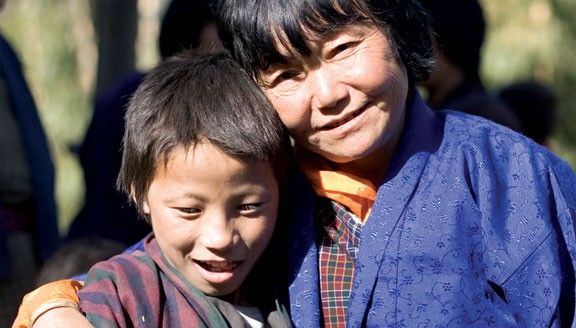 Gateway to Bhutan
This 7 day tour is ideal for those wishing to enter Bhutan overland from India. Enjoy the breathtaking beauty of the Himalayan foothills as you venture into Bhutan's spectacular western valleys, dotted with sacred sites.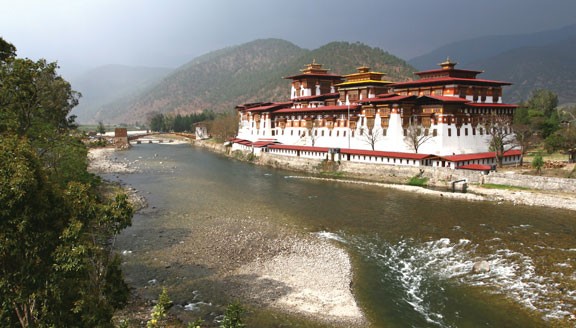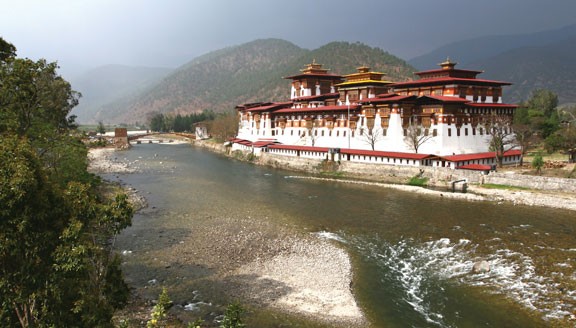 Journey Across Bhutan
This comprehensive tour is designed for those who seek deeper insight into Bhutan. It begins in the gentle valleys of the west and journeys across spiritual central Bhutan before exploring the sights of the rugged, rarely visited east.