Combine the thrill of wale watching ith classic land based polar bear viewing
The tiny town of Churchill on the shores of Hudson Bay is the gateway to polar bear viewing in the region. Nicknamed the "Polar Bear Capital of the World" this itinerary see's guests staying at the intimate Seal River Heritage Lodge, a short flight from the town. 
Mid-October to Mid-November is considered the peak time to see polar bears, however the summer months of July and August are also superb – and offer the chance to see polar bears frolicking amongst the summer flowers.
The other bonus of visiting Hudson Bay at this time of year is to witness beluga whales, that migrate here during the summer months. Belugas are one of the most iconic whale species, thanks to their stark white colouring and strange, globular shaped heads, which are known as "melons". Their "melons" are incredibly flexible, which allows them to change shape. Each year, more than 60,000 belugas migrate into Hudson Bay, and can be seen along the Seal and Churchill rivers in pods. 
If belugas weren't already interesting enough, they are also referred to as "the canary of the sea" for the odd, and wide range of vocal sounds they can produce. 
Staying at Seal River Heritage Lodge, explore the surrounding area in search of polar bears, birds and belugas. Enjoy guided marine tours, hikes or ATV (all terrain vehicle) excursions along the coast. This itinerary also includes a little bit of time in Churchill to explore the town, and guests might visit the Itsanitaq Museum and the notorious Polar Bear Jail.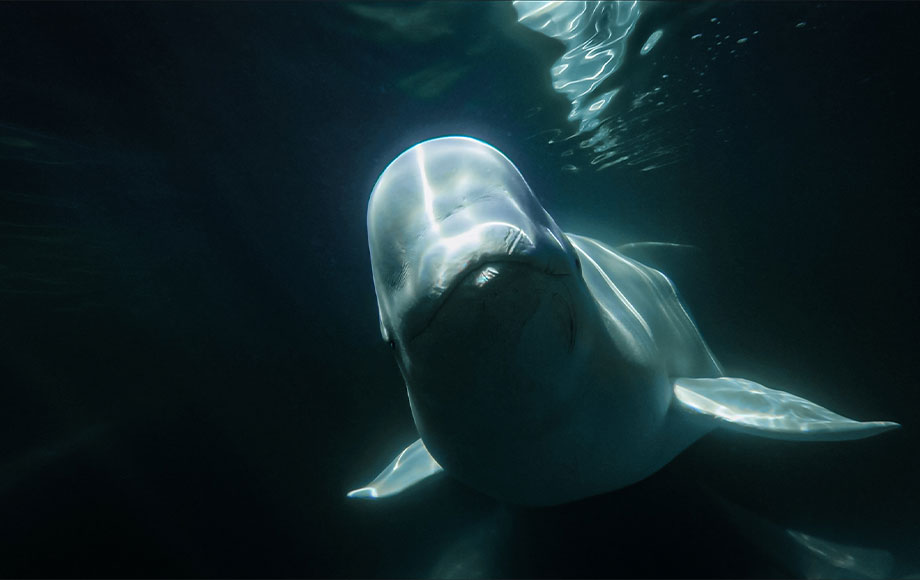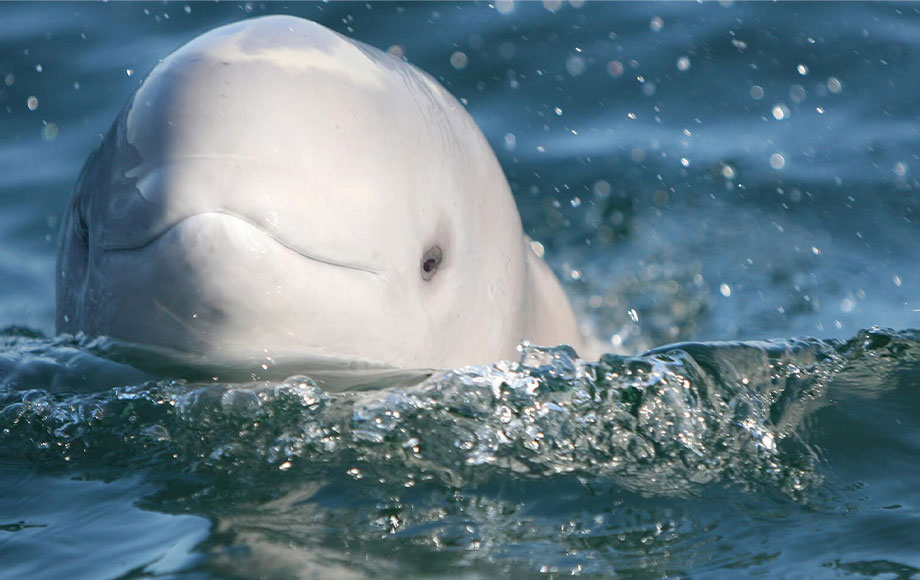 Seal River Heritage Lodge
Seal River Heritage Lodge is perched on the rugged coast of Hudson Bay, not too far from the Seal River Estuary. The dodge is in a prime location for observing polar bears as they wander the coastline during summer and autumn, waiting for the bay to freeze over. It is also well positioned to view beluga whales that migrate here during July and August.
The lodge, including the viewing platforms and tower sit within a fenced compound, and offer unique photography opportunities of wildlife that wander by. The lodge accommodates guests in eight guest rooms, that each have en-suite bathrooms. There is also a dining and lounge room, complete with fireplace, ideal for relaxing in the evening.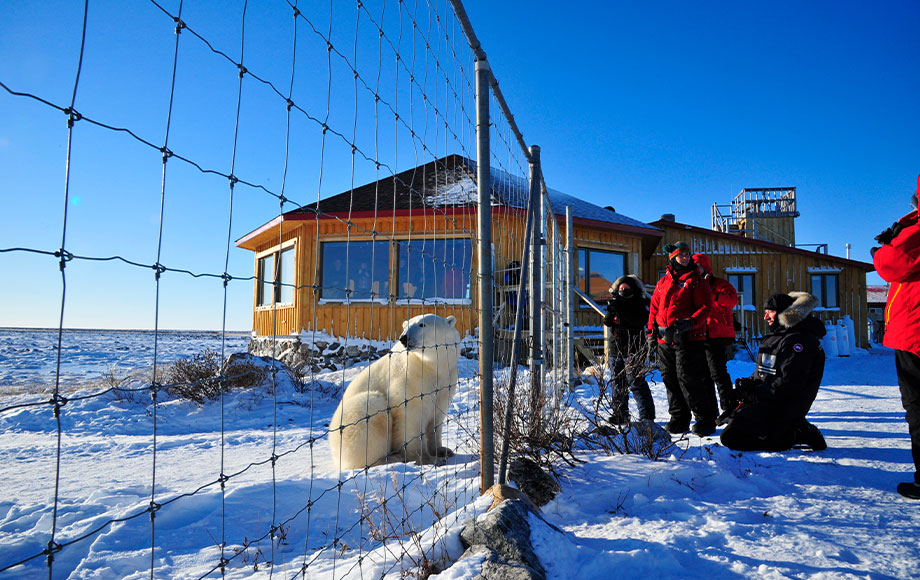 Tour Details
06, 11, 16, 21, 26 & 31 Jul
05, 10 & 15 Aug
Enjoy guided hikes across the tundra

 

Search for polar bears and other Arctic wildlife
Indulge in tundra-inspired cuisine, complemented by select Canadian wines
Marvel at the nights sky, the lodges location beneath the auroral oval offers superb aurora viewing (weather permitting – low chance on this itinerary)
Educational presentations by naturalist guides about Arctic ecosystems, landscape and lifestyle
Exploring further afield on a half or full-day ATV tours
Take a Zodiac tour to view beluga whales near the mouth of the Seal River estuary
Roundtrip airfare between Winnipeg and Churchill, Manitoba
Roundtrip airfare between Churchill and Seal River Heritage Lodge
Two nights' accommodations in Winnipeg
Five nights' Seal River Heritage Lodge
All meals, excursions, and transfers as per itinerary
Rain gear*
*Please note: The rain gear provided at the Lodge is designed to fit guests from child to adult. Boot sizes larger than a men's size 13 or a very small child are customised sizes that are not provided. Additionally, guests over 6'4" may be required to bring their own gear as we may not have clothing sizes to fit.
Flights other than mentioned
Travel insurance
Taxes
Gratuities
Flights are available from Winnipeg to Churchill.
Bears, Belugas & Birds
8 days/7 nights
---
Day 1
Winnipeg
On arrival in Winnipeg make your way to The Grand by Lakeview at Winnipeg Airport. This evening, meet the rest of your group during an orientation dinner. D
Day 2
Seal River Heritage Lodge
This morning make your way to Winnipeg Airport for your flight to Churchill. On arrival, you will be met by a representative who will provide you with instructions for the morning transfers. Your adventure begins with an aerial flight over the winding Hudson Bay coast en route to your home for the next six days, Seal River Heritage Lodge. Keep an eye out for pods of whales, birds, and of course, the magnificent Ice Bears. The Seal River Estuary is a summer favourite for these goliaths, and they are often seen swimming or basking near the water's edge.
Upon your arrival, your hosts will provide a tour of the Lodge and get you settled into your room. A thorough orientation on travel in polar bear country will be provided prior to any outings.
After lunch, you'll experience the coast for the first time. Ensure your camera batteries are charged!
Back at the lodge, enjoy appetizer hour followed by another of our signature meals. Evenings typically include an informative lecture or slide show presentation narrated by one of your knowledgeable guides. B L D
Days 3-6
Seal River Heritage Lodge
After breakfast, head out for either a marine tour or hike. Lunch will typically be back at the lodge, unless your guides take you on an ATV excursion further down the coast. Marine tours are tide-dependent, so scheduled mealtimes may be adjusted to accommodate whale watching.
Relive the excitement of the day during daily appetizer hour before sitting down to dinner, then top up your glass of wine and settle in for the evening's presentation.
Bedtime is at your leisure. We monitor the Lodge area all night so be prepared to have your sleep cut short by a nocturnal visit from one of the great ice bears (or by one of our dazzling displays of northern lights!) B L D
Day 7
Winnipeg
After one last hearty lodge breakfast, it's time for your flight back to Churchill. Don't forget to have your cameras ready for the return flight as there are excellent opportunities for aerial photography.
Back in Churchill, you'll spend the day with a tour guide exploring the town and surrounding area, learning about its rich history as a seaport and ex-military base. Your tour will include stops such as the Parks Canada exhibit, the Itsanitaq Museum and the Polar Bear Jail. Along the way, your guide will point out murals that were commissioned in 2016 as part of the SeaWalls mural festival. Before a group dinner, your guide will give you free time to shop for last-minute souvenirs at the unique gift stores in Churchill.
Fly to Winnipeg this evening. On arrival, collect your bags and head across to The Grand Winnipeg Airport Hotel. B L D
Day 8
Winnipeg, tour ends
After a restful sleep you will pack your bags in preparation for your flight home.
---
Please note: This itinerary is intended as a guide only. Our operator reserves the right to make changes to this itinerary due to weather and logistical complications that may arise from traveling in the north and to remote locations.
Canada Tours & Cruises
Our Canada tours include a range of hotels, wilderness lodges, rail tours, cruises and adventures which can be combined in an itinerary tailor made to suit your interests, style and budget. Choose from one of our featured itineraries or let us tailor make an itinerary to suit your interests, style and budget.
The tiny town of Churchill on the shores of Hudson Bay is the gateway to polar bear viewing in the region. Nicknamed the "Polar Bear Capital of the World" this itinerary see's guests staying at the
The tiny town of Churchill on the shores of Hudson Bay is the gateway to polar bear viewing in the region.
A secluded lodge with a well-established reputation for excellent grizzly bear viewing from special tree stands or by boat depending on the season.
Churchill in Manitoba, Canada offers some of the world's best polar bear viewing experiences in both summer and winter, with travellers given the chance to travel aboard the amazing Tundra Buggy.
There's no better way to experience the majestic Canadian Rockies than aboard the world-renowned Rocky Mountaineer luxury train.
Experience the magic of Canada's Rocky Mountains in winter, travelling by rail and exploring the picturesque alpine towns of Banff, Jasper and Lake Louise on this enchanting Winter Wonderland tour.