Holiday Styles & Experiences
Whatever holiday or itinerary you're after, we can create it, with the best lodges, camps or hotels and the most amazing experiences.
With so many different types of safari and choices of destination on offer, it can be a little daunting when beginning to plan your trip to Africa. Whether you're planning a classic wildlife safari, a holiday with the family, a romantic getaway, an exclusive once-in-a-lifetime luxury adventure or a memorable celebration, we can design the perfect itinerary for you.
Browse our holiday styles below and when you're ready, CONTACT US to start planning your next holiday with the experts in bespoke travel.
Choose from a range of holiday experiences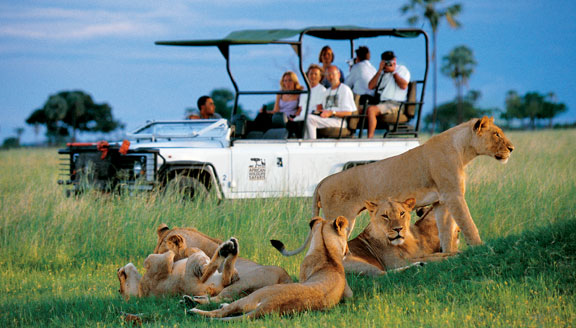 Game Drives
This is the most traditional type of safari offering an authentic wildlife experience in Africa's famous game parks and reserves. From comfortable safari camps in the heart of the wilderness you will explore by 4WD vehicle with your guide, looking out for prides of lion, herds of wildebeest or zebra, graceful giraffe or the secretive leopard.
Tented Camps
Africa has many gorgeous luxury lodges, even in some of the remotest areas. Many are set in private concessions so you have the teeming wilderness all to yourself. Luxury safari camps are permanently sited and brilliantly designed to provide every conceivable comfort while maximising your experience of the pristine, secluded location.
Culture and History
Africa is a fantastic destination for families, with many lodges and camps throughout the continent welcoming children of all ages. The continent's wildlife areas are filled with amazing wonders – from storybook animals like giraffe, lion and elephant, to intriguing cultures and majestic scenery.
Train Journeys
Rail journeys are an experience in themselves – a step back to a more glamorous era of travel. Experience the elegance and service of yesteryear, while taking in the beauty of the African bush from the plush observation carriage or while enjoying a sumptuous meal in the gracious dining car. Comfortable sleeper suites are air-conditioned.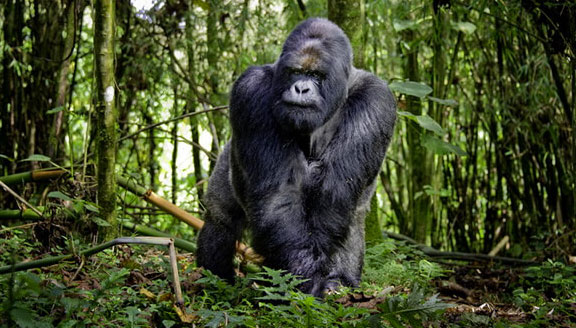 Gorilla Treks
The forests of Rwanda and Uganda harbour the planet's last remaining wild mountain gorillas. Permits are difficult to obtain and treks can be arduous but a gorilla encounter is life-changing. Central East Africa is also home to many other intriguing primates from chimpanzees to colobus monkeys.
Food and Wine
Some of the world's best wines are produced in the Cape Winelands, a picturesque region just outside of beautiful Cape Town. This historic area has a wealth of acclaimed hotels and restaurants. In the great game parks and private reserves of Africa, be sure to enjoy dinner in an atmospheric fire-lit 'boma'.
Things to consider when planning your safari or holiday
Factors to consider when choosing how to see a destination include the size and composition of your travelling party, your preferred accommodation style, which animals you want to see, how adventurous you plan to be and how much you want to spend.  Of course you will also need to take into account the time of year you will be travelling; wild animals often move according to the seasons, with the annual migration of wildebeest in Kenya and Tanzania being a famous example. Also the green summer season in southern Africa is wonderful for birds but makes spotting other game more difficult. During the dry season the bush dries out and animals are more visible at waterholes and rivers.
This is where our knowledge of Africa comes in; we can recommend specific properties to suit your requirements as well as advise you on when and where to go.
Safaris can be exclusively fly-in, can involve driving from lodge to lodge or be a combination of both. How your travel depends on the destination, your time constraints and budget.
Talk to one of our Africa Experts
JOIN OUR
E-Newsletter
Sign up to receive updates about exciting journeys, special offers and more