With a career spanning over four decades in the industry, Anne-Marie's passion for travel continues undimmed along with her love for the great wildlife and wilderness areas of the world.
"Travel is part of my makeup – it is in my DNA. My father was from Italy and my mother, Australian born but of German/Irish heritage. I grew up listening to mum's tales of exploring America by bus and sailing from Australia to Japan on board an ocean liner. At the age of 10 our family embarked on a two month round the world adventure that ultimately set the scene for future travels. Every chance I had (weekends and school holidays) I worked at a tourist information centre so it was only natural that once school was over, I would choose to forge a career in the travel industry."
Annie has explored much of the world – from India to Antarctica and Madagascar to South America – resulting in a knowledge of our destinations that is second to none. As a tour leader she is an enthusiastic and entertaining travelling companion. Her strong connection with Africa was ignited while escorting a group tour in the late 80's; a first-class itinerary that highlighted the wild beauty, natural landscapes, cultural diversity and dramatic history of South Africa. The tour included travelling on the luxurious Blue Train to Cape Town; discovering the Garden Route along picturesque coastline; exploring the breathtakingly beautiful Drakensberg Mountains before continuing on to the battlefield sites of the Anglo-Zulu war in KwaZulu-Natal. The final part of the trip was a wildlife safari in the famous Kruger National Park and a visit to the iconic Victoria Falls in neighbouring Zimbabwe.
This was to be the first of many tours that Annie would accompany during her time working as an African specialist in both Australia and the UK. Eventually her passion for wildlife and wilderness would move her to Africa for three years, spending much of this time in Botswana's Okavango Delta working in safari camps. Her "home" for two years was the famed Mombo Camp located in the heart of the delta and considered today to be one of the best areas for game viewing in Africa.
An invitation from African Wildlife Safaris' founder Steve Cameron found its way into the camp where Annie was working (it was delivered by private plane) with an offer to join the AWS team back in Australia. Fast forward almost three decades with AWS and Annie's deep connection with Africa remains, her knowledge unrivalled. Annie returns regularly to visit safari camps and hotels and to negotiate with our safari operators.
When Natural Focus (partner company to AWS) commenced operation in 2000, many more of the great wildlife and wilderness areas of the world were now within reach and Annie's travel diary soon read like a year's subscription to National Geographic. Captivated by her first trip in 2002, she became an expert on India, returning almost every year to experience something new, or to escort our Taj Temples & Tigers exclusive small group tour. She has escorted a group to Antarctica, led a group to Canada for grizzly & polar bears, tasted South America and cruised the Galapagos Islands.
As our General Manager Annie continues to drive the company culture and to design fabulous itineraries for clients. If you would like to chat to her about your holiday plans she would love to hear from you.
Annie's recommendations
AFRICA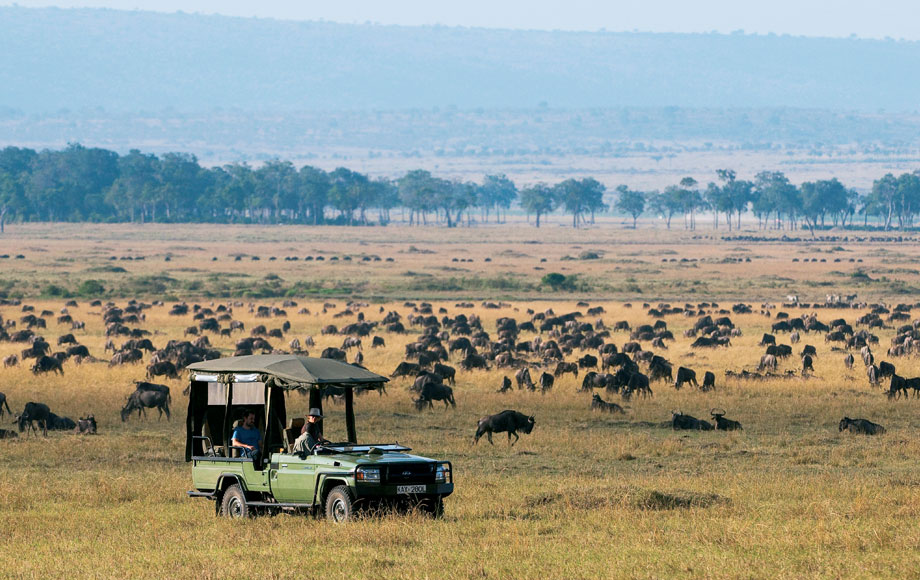 Kenya has the reputation of being Africa's prime gameviewing destination and once you have been on safari here, you'll will understand why. No other country I have visited in Africa has such dramatic landscapes, an incredible abundance and variety of wildlife and a rich tapestry of tribal culture that is the Masai and Samburu people. From July through to November the world famous Masai Mara Game Reserve plays host to the Great Migration, when thousands of wildebeest and zebra take a leap of faith across the treacherous Mara River. Having made the long trek from neighbouring Tanzania the reward is a grazing feast of fresh grassland until the next scent of rain signals their return south.
A stay at Mara Plains Camp
One of my most unforgettable experiences in Kenya was a stay at the gorgeous Mara Plains Camp located in a private conservancy on the northern border of the Masai Mara Game Reserve. From the warm welcome received from the staff to the superb meals, beautifully appointments tents and wonderful ambience, Mara Plains Camp has to be up there as one of the best experiences in Africa. A member of the world renowned Relais & Châteaux association, the camp's design and décor is a reflection of Kenya's colonial past. Exploring the conservancy with my guide was fabulous, I was treated to one entire afternoon – just our vehicle and no one else in sight – with  a young resident leopard who entertained us with her antics, until both she and the last lingering light turned into darkness. This predator-rich haven is 35,000 acres of exclusive wilderness and Mara Plains Camp is the perfect place to immerse yourself in the wild. I would recommend a stay of at least four to five nights – even longer if you can spare the time!
A trip to Sabi Sand Private Game Reserve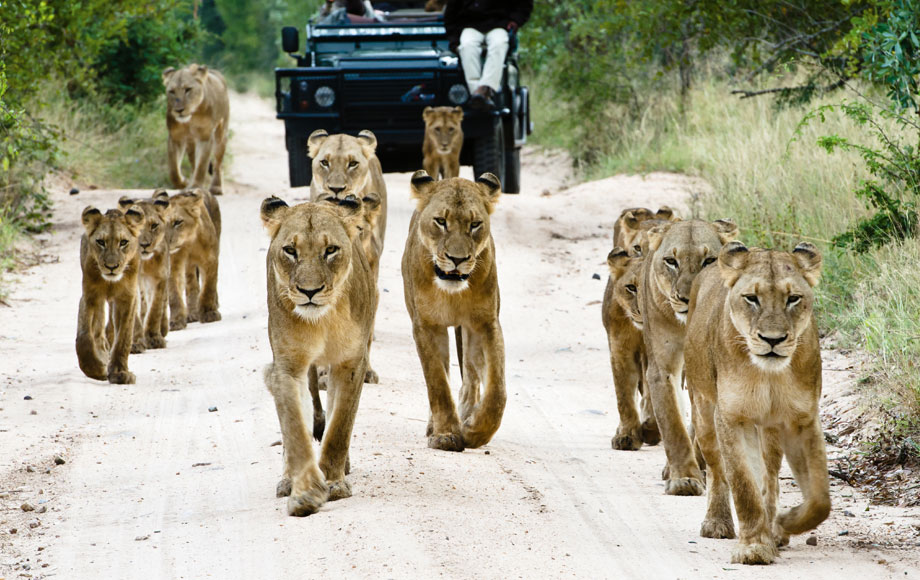 Sharing an unfenced boundary with South Africa's world-famous Kruger National Park, the 160,600 acre Sabi Sand Game Reserve was proclaimed in 1948 and today contains a number of concessions known as the Sabi Sands Private Game Reserves. Lodges here often have sole access to various sectors of the Sabi Sands or share traversing rights with only a handful of neighbouring properties, guaranteeing a more exclusive gameviewing experience. Key attractions of the reserve are activities not normally permitted in national parks such as guided walks, night drives and even off-road driving. The lodges we showcase are amongst the Sabi Sand's most luxurious and offer the highest standards of guiding. Some even have their own airstrip, so you can spend less time travelling and more hours searching for game.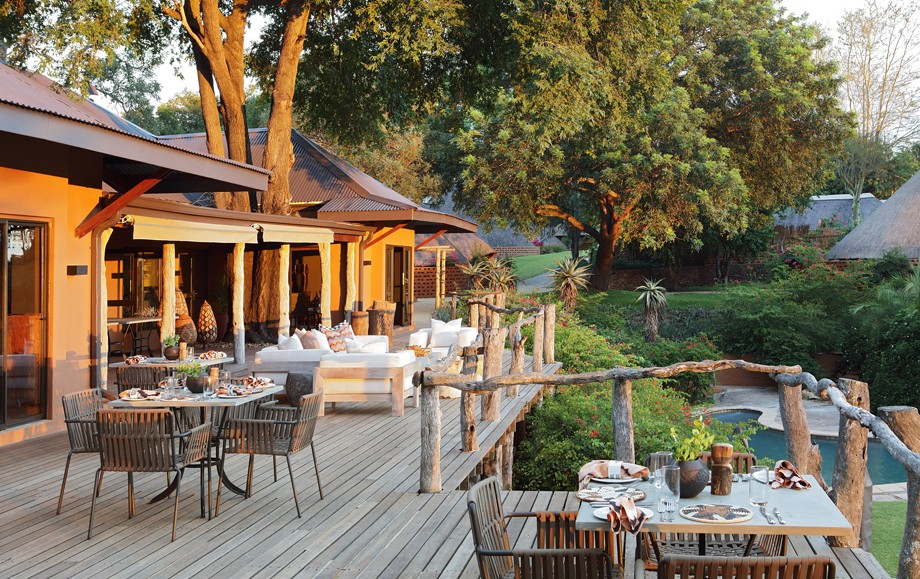 The legendary MalaMala Game Reserve has three safari camps, each with their own style and each situated on the Sand River. It was an absolute joy to recently return and my experience at the intimate Sable Camp earned its place as a firm favourite on my African travels. Occupying a splendid location overlooking the Sand River, the camp accommodates a maximum of just 20 guests in 7 elegant suites. The staff were welcoming and attentive, the food superb and the suites a welcoming haven after a day's adventure. My guide was engaging and personable, his knowledge excellent. What struck me most was his huge respect for and non-invasive approach to the wildlife we encountered on the reserve. My wildlife experience at MalaMala was nothing short of magical – a young female leopard and her cub playing together, wild dog and hyena encounters all on one drive. To maximise your gameviewing experience (and still enjoy time to relax at the lodges) I would highly recommend a stay of four to five nights (even more if your time permits).
What's your most memorable travel experience?
They have been all memorable in their own way; if I had to single one out it would be the Vet Safari in South Africa that saw me breathtakingly close to two of Africa's most recognised animals. Assisting a wildlife vet with a health check on two female lionesses under the cover of darkness was a surreal experience (time is of the essence when animals are temporarily asleep) as was the monitoring of a rather large elephant while it was collared with a tracking device for research purposes.
What is your best piece of travel advice?
Book your holiday with confidence and use all available resources to your advantage – listen to the experts. Our travel specialists are passionate and their knowledge of our destinations is second to none. They will design an itinerary tailored to your every requirement to ensure you have an unforgettable trip, you cannot go wrong really.
What is one thing you always pack for a safari?
A sense of adventure!
What's the best local dish you've tried?
This would have to be when I was in the Sundarbans, a mangrove habitat in Western Bengal, India. On the first night in our eco-camp, the chef served a local dish of "Chingri Malaikari". This simply translates to a river prawn curry cooked with traditional spices in a creamy coconut sauce. To this day I rate it as the best prawn curry I have ever tasted, and along with the magnificent Bengal tiger we were exceptionally lucky to see here, the whole experience was unforgettable.
Where would you like to travel next?
I can't wait to see Africa again as soon as I can. I'm looking forward to escorting our very special Ultimate Africa safari which is scheduled for November 2022. This exclusive wildlife focused tour spends 7 glorious nights in beautiful Botswana before a further 6 nights in Zimbabwe, three of which are spent at game-rich Hwange National Park.  
Photos of Annie