Khutzeymateen Wilderness Lodge is one of the most unique bear viewing lodges in Canada's British Columbia. 
Only accessible by seaplane from nearby Seal Cove, Prince Rupert, the pristine Khutzeymateen is Canada's only grizzly bear sanctuary. An intimate, floating lodge, guests will head out straight from the lodge by boat in search of grizzly bears.  
The lodge is the only one in the Khutzeymateen and has just 6 guest bedrooms (one queen bed in each), with 3 shared bathrooms and a sauna. Keep an eye out for seals and river otters that swim beneath the living room, where fresh, healthy meals are served at the red cedar dining table. 
There is an outdoor fire pit popular for pre or post dinner drinks, while sea kayaks and stand-up paddle boards are available for use. Days are filled with searching for grizzly bears, bald eagles, seabirds, seals and admiring breath-taking waterfalls and mountains.
Khutzeymateen Grizzly Bear Sanctuary & Inlet Conservancy
The traditional territory of the Tsimshian people, the Khutzeymateen was established in 1994 and is Canada's only grizzly bear sanctuary. It wasn't until 2008 that the Khutzeymateen Inlet Conservancy was created, to further protect vital foreshore habitat. There are roughly 60 bears that inhabit this area, that can be seen along the inlet and estuaries. The area is managed in conjunction by BC Parks, the Tsimshian people and the Gits'iis tribe. 

Brutus
Brutus has been roaming the Khutzeymateen for many years. Bear biologists who studied grizzlies during the early 1990's believe that he could be 35 years old – an incredible age for a bear in the wild. He is still doing his best to be a dominant male. During the mating season in May/June 2019, he swam across the inlet in hopes of mating with a female who is often in the bay across from the lodge!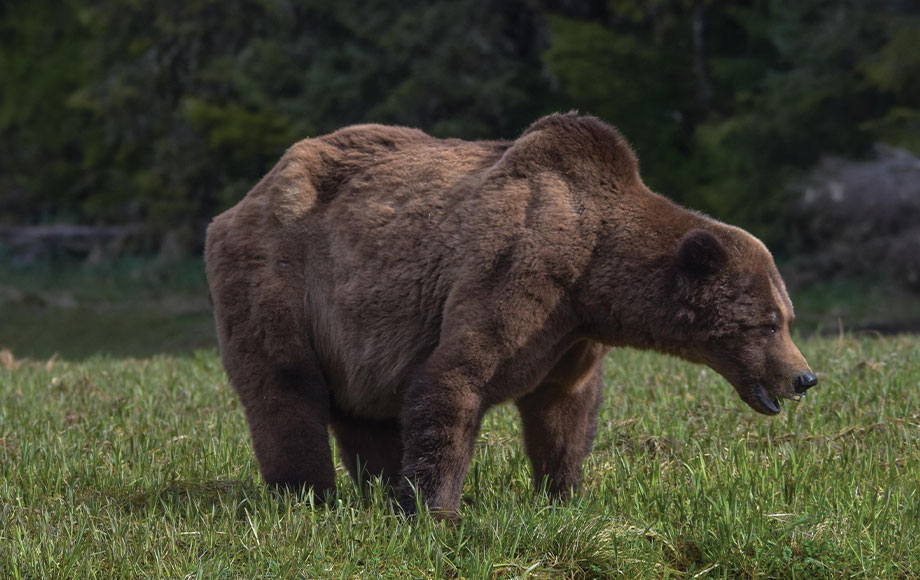 Maggie, Samuel and Alfie
Samuel and Alfie were born in the winter of 2016. After two summers honing their skills learning to dig for clams, swim and catch salmon,  the two young bears left their mother Maggie, but stayed together. Now sub-adults, Samuel and Alfie have spent more and more time apart, but every now and then come together to play fight or just to sleep. It's still a magical moment to see them together.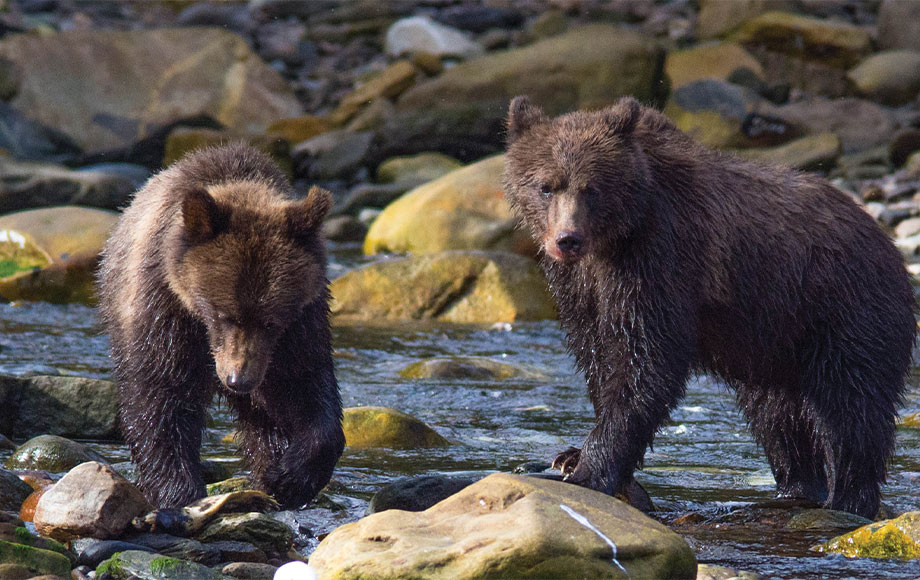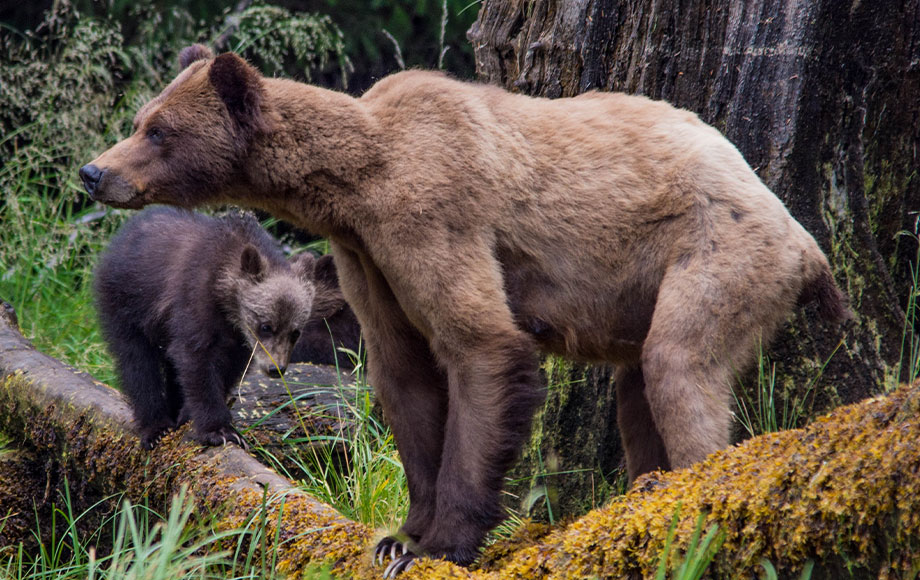 Accommodation Details
Bear viewing excursions by boat
Kayaks
Stand-up Paddle Boards
An intimate 6 room floating lodge
Located in Canada's only designated grizzly bear Sanctuary

 

Exciting bear viewing excursions by boat
Remarkable scenery in every direction
Kayaks & stand-up paddle boards available for use
Search for wildlife including bald eagles, river otters and seals
The lodge is only accessible by seaplane from Seal Cove, Prince Rupert.  Prince Rupert can be reached by direct flight from Vancouver with Air Canada. Alternatively, you can reach Prince Rupert from Port Hardy by ferry. 
Please note: There is a luggage limit of 9 kilograms for the seaplane transfers.
Canada Wilderness Lodges
Below are some of our other recommended Canadian wilderness lodge accommodation options, carefully selected for their superior location, incredible wildlife and wilderness experiences, service and level of comfort.
Family-run Farewell Harbour Lodge offers privileged access to the untouched temperate rainforests and rich marine life of the Broughton Archipelago.